How to Fix iPhone Stuck in Reboot Loop iOS 16
My iPhone 7 is stuck on Siri and then keeps restarting itself again and again. Any help to fix this iPhone reboot loop issue?
Many of you may have also encountered such endless iPhone reboot loop. Your iPhone keeps restarting itself every 10-15 seconds, and never returns to the Home screen. This issue could occur after jailbreak, an iOS update, screen replacement, restore from backup, update iOS to previous version but turn to endless boot loop or due to hardware problems and other unknown reasons. In this article, we will list top 8 ways to help you fix iPhone reboot loop iOS 16 or earlier. We will also cover the methods for a jailbroken iPhone. Try any of them until you can fix the problem.
8 Ways to Fix iPhone Reboot Loop iOS 16 [iPhone 12/11 included]
Note
:
The top 1 method for iPhone reboot loop fix only applies to iPhone that is not jailbroken. From top 2 to top 8, any jailbroken or non-jailbroken iPhone can be applied. All of them work for the latest iOS 16 or earlier iOS devices.
1. Contact Apple and Ask to Replace for a New One - for New iPhone Models like iPhone 12
If you bought a new iPhone recently, you have AppleCare or iPhone is still under warranty. Then you can head to the store and see if you can get it replaced. Many users have said that they got a new iPhone for replacement after they took the iPhone stuck in reboot loop to Apple's retail store.
2. Fix iPhone Endless Reboot Loop without Data Loss - 100% Success
"Can I save data from iPhone X stuck in reboot loop?" Of cause you can. UltFone iOS System Repair is a very powerful tool that can help to fix iPhone stuck in reboot loop, stuck in recovery mode, stuck on Apple logo, etc.) without data loss and make iPhone return to normal. It works for iPhone 12/11/X/8/7/SE/6s/6s Plus/6/6 Plus/5s/5c/5/4s/4. Free download it and install it on your PC or Mac computer. Then do as follows:
Step 1: Connect iPhone that is stuck in reboot loop issue to your computer via a USB cable. Run UltFone iOS System Repair. In the Interface, select "Repair Operating System".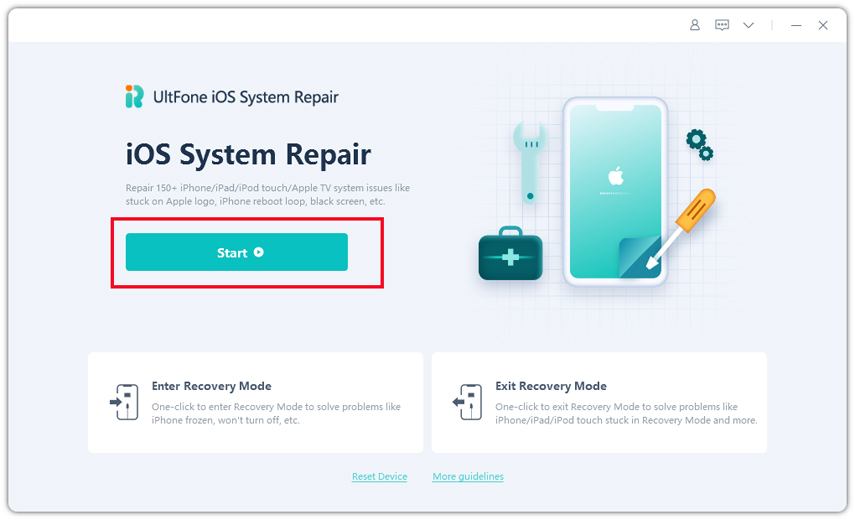 Step 2: Click Fix Now button to continue.
Step 3: You need to download the firmware prior to the system repair. Please click Download button to download the latest firmware online.
Step 4: When the firmware package is downloaded successfully, you can start repairing the iOS system.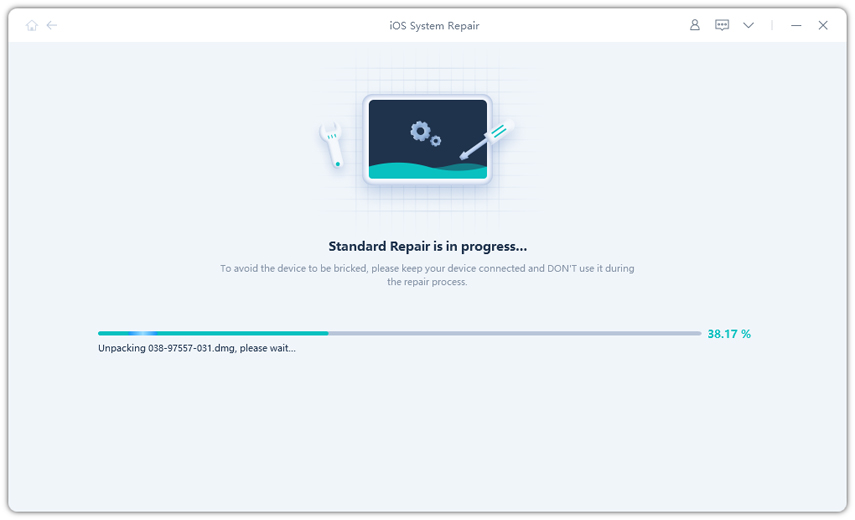 Step 5: When the system repair is done, your iPhone will restart and the reboot loop problem should be resolved.
3. Hard Reset iPhone
If the Power button and the Home button on your iPhone are still workable, you can do a hard reset to fix iPhone 7 stuck in reboot loop issue and also other iPhone models.
Force restart an iPhone 8 or above (including iPhone 12):
Press and release the volume up button.
Press and release the volume down button.
Press and hold the side button.
When the Apple logo appears, release the button.
Force restart iPhone 7 and iPhone 7 Plus:
Press and hold both the volume down button and the Sleep/Wake button.
When the Apple logo appears, release both buttons.
Force restart iPhone 6 or earlier:
Press and hold both the Sleep/Wake button and the Home button.
When the Apple logo appears, release both buttons.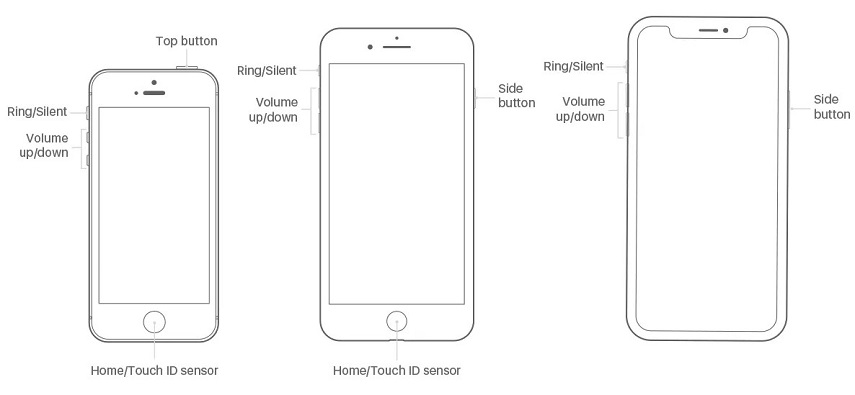 4. Turn On/Off Cellular
In some cases, you can turn on/off the cellular and it can contribute to the iPhone endless reboot loop fix. You can have a try since many other users have successfully solved this issue.
5.Delete Some Apps
Did you download any new app that triggered iPhone to reboot endlessly? If so, you need to: delete the app > reboot iPhone (to do so, you need to press and hold the Power button until a red slider appears on the screen. Drag the slider to power off your iPhone. Then press and hold the Power button again until the Apple logo appears) > Sync with iTunes and see if this sorts the issue.
6.Restore from An Old Backup
Some users said they had tried to restore iPhone from an old backup and this could fix iPhone reboot loop. You can have a try: connect your iPhone to iTunes and restore from an old backup.
7.Use Volume Up Trick
If your jailbroken iPhone is stuck in an endless reboot loop, it is most likely caused by a broken or incompatible jailbreak tweak that you've recently installed. To solve this, you should keep pressing the Volume Up button when iPhone is booting up. Then you should be able to see your Lock screen again. Now you can open Cydia and uninstall the tweak that you think is creating problems.
If the Volume Up button is not workable on your iPhone, you can try the Clicker button on your headsets or earphones.
8. Restore iPhone to Factory Settings
You can try to restore your iPhone to factory settings when it keeps reboot itself. However, you should notice that all your data and settings will be erased. Do as follows:
Hold down the Power and Home buttons till the screen goes blank.
Connect iPhone to iTunes. iTunes will detect iPhone in recovery mode.
Restore your iPhone.
Set up your iPhone as a new and the reboot loop problem is fixed.

Wrapping Up
From the feedback of users, most of them can fix iPhone reboot loop by using any of the top 8 methods. If the simple fixes do not resolve iPhone endless restart, you can rely on iPhone System Repair to fix iOS issues without data loss.