How to Fix Instagram Not Working on iPhone/iPad
Instagram has become one of the most popular social networking sites on the internet within a very short period. People are continuously sharing important moments and memories of their life through Instagram. This is the reason if Instagram stops working even for a day, it feels incomplete. Nowadays, many people have questions like, "Why is my Instagram not loading properly?" or "Why has Instagram stopped working on my iPhone?" So, without any further ado, let's read further to know the details of the reason behind Instagram not working on iPhone/iPad and different ways to solve this problem.
Part 1: Why is My Instagram Not Working/Loading on iPhone?
Instagram has become an important part of our life. But people may sometimes face issues as Instagram crashes many times on iOS devices. It is a normal stress-buster for many people sitting either at their homes or in their offices. However, Instagram is a great app but it is not completely fault-proof. There are many reasons behind Instagram not working on iPhone/iPad. Most common reasons of Instagram crashes are mentioned below:
Connectivity Issue
Corrupt Files
Use of older version of either iOS Software or Instagram App
App or Software Glitches
Memory Issue
Part 2: 10 Ways to Fix Instagram Not Working on iPhone/iPad
Whatever the reason may be, there's always a solution to fix the problems. We have listed 10 ways to fix Instagram on your iPhone. With the help of these solutions, you would never complain "my Instagram is not working today". Below given steps will help you solve your problem without taking much time.
Way 1: Close and Open Instagram Again
Sometimes certain software glitches stop the app to work properly. To fix these glitches, close and reopen your Instagram. By doing this you will be able to solve both the software and app glitches.
Software glitches can also occur if you have left any app running in the background while updating the software. You need to close all the apps running in the background to resolve this issue. After closing all the apps, open your Instagram again.
Steps of opening the recent apps on iPhone or iPad:
If your device has a home button, double tap on it to open the recent apps. Close all the recent apps by swiping them in the upward direction.
If your device doesn't have a home button, then you need to swipe up from the middle-bottom of the iPhone to its center. Recent apps will open. After this, close the apps by swiping them in the upward direction.
Way 2: Restart iPhone/iPad
If the problem still prevails and Instagram doesn't open, restarting your iPhone/iPad can be another best option to fix software bugs and glitches. Restarting the device will close all the apps automatically and your device will work freshly.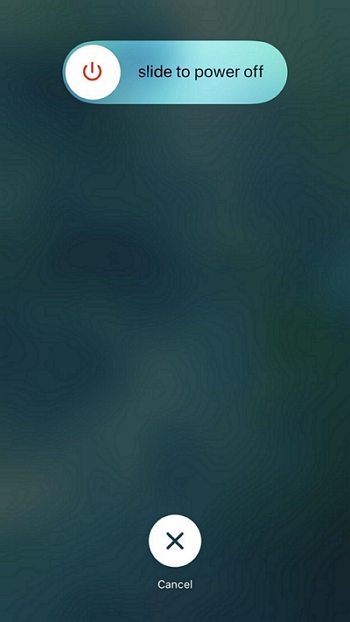 Way 3: Disconnect Wi-Fi and Reconnect it
Sometimes the problem occurs due to connectivity issues. Check whether your data network has encountered any problems. As Instagram completely works through the internet, any error in the internet connection can be the reason for Instagram not working properly.
To resolve this issue, you need to disconnect the Wi-Fi connection of your iPhone or iPad. Reconnect it after waiting for 20-30 seconds. This will help resolve your connectivity and network issues. After this, try to relaunch your Instagram to whether it is working properly or not.
Way 4: Remove Instagram and Reinstall It
If Instagram is still not working, it might happen because of the in-app errors and glitches. Due to malware and other complex bugs, Instagram might become corrupt and no longer can be used on the device. To fix this problem, you need to uninstall the app and remove all its data from cache files and then reinstall it again.
Way 5: Turn on Permission for Instagram
Just like many other apps, Instagram also needs certain permissions like accessing storage, camera, gallery, etc. to work properly. If any of these permissions are disabled then it might result in errors and app crashes. To check and resolve this issue, check the settings of your phone and enable all the permissions for Instagram. Ensure that all the relevant permission is given for the app for working properly.
Way 6: Update Instagram
Developers keep on updating the versions of the apps to ensure proper working and introduce new features in the app. Instagram not working issue can also occur due to an older version of Instagram installed on your device. Sometimes we forget to update our apps, and the older version of the apps becomes unusable.
Open the App Store to check whether there's an updated version of Instagram available. If yes, update your app without wasting even a single minute. After the update is complete, launch Instagram to check whether it is working properly or not.
Way 7: Check Instagram Server
Try opening Instagram in the web browser. If it is not even opening in the browser, the problem might be at the developers' end. The app might be under maintenance, and the servers might be down. It is the rarest condition, but you can cross-check using online platforms like downdetector.com. This detector will help you to know the exact status of the server.
Way 8: Log out and Log in Instagram Account
If the problem still prevails, try logging out and logging in again to your Instagram account. This step can prove to be a problem solver for you. Use the following three simple steps:
Step 1: On your IG profile, click on the three dots in the top-right corner.

Step 2: Tap on Log Out.
Step 3: Open Instagram again and Log in with your ID & password.
Way 9: Delete Website History and Data
While operating and enjoying Instagram on any iOS web browser, clearing search history and other website data can do wonders. You can do this by going to the browser's setting and history.
Way 10: Repair Your iOS to Fix Instagram Not Working without Data Loss
If you have tried all these tips and tricks and nothing is happening to resolve your issue. There might be issues with your iOS software. Here comes UltFone iOS System Repair to repair your iOS software. It is a professional tool that helps you fix all your iOS problems with just a few clicks.
Many other softwares are used for iOS repair, but they might delete all your data and important files permanently. However, with UltFone, you don't need to worry about your data. It can help you fix your iOS without any data with easy steps without any technical knowledge. It ensures fixing all the problems without any data loss. The following steps are required to follow for iOS repair using UltFone:
Step 1Download UltFone iOS system repair on your PC/Mac from its official website. Launch UltFone and then connect your device (iPhone/iPad). Click on the "Start" button available on your computer screen.

Step 2After this, choose the "Standard Repair" option out of the two other options available on the screen. 

Step 3 Download the Firmware before starting the repair process.

Step 4 After this, opt for the "Start Standard Repair" option.

Step 5 Wait for a couple of seconds, and you are all set to use your repaired iOS device.
Conclusion
All these steps might have resolved your problem of Instagram not working on your iPhone. As discussed above, there are multiple reasons for Instagram crashes and failures. You need not worry about it. Just try to find the correct reason for the crashes and resolve them accordingly.
If there's a problem with your iOS software, use UltFone iOS System Repair to resolve your issue efficiently and quickly without any data loss. It is available to download for free and is compatible with both PC and Mac. It works efficiently and effectively to resolve your problem within a couple of minutes.