How to Fix iPhone 14 Alarm Not Working in iOS 16
Some iPhone 14 Plus users are complaining that the alarm clock not working, that means, the alarm not sounding or ringing after update to iOS 16. In this guide we will summarize the possible solutions to iOS 16 Alarm not working on iPhone 14. But if you own an iPhone 6/6s/5 or iPad, these tips are also applicable. Let's get started.
1. Check Alarm Settings
Suppose your iPhone 14 alarm won't sound or ring at random, you'll need to check whether you have set the alarm for one day only or for every day. If you set the alarm to wake up on Saturday morning but you forget to change the repetition in Repeat option, it is sure the alarm won't sound as you wish.
To check Alarm settings, please open Clock app > Alarm, tap on Edit and then choose an existing alarm, or click "+" to add a new alarm, in "Repeat" option, you can choose the repetition.
2. Check Volume Level and Mute Button
This is important, you need to turn off Mute and adjust the sound volume loud enough to wake you up.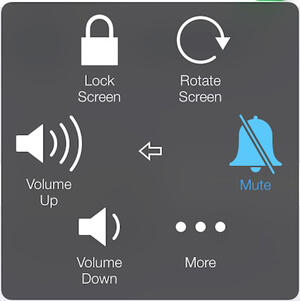 3. Check Alarm Sound
Also, please make sure you have selected one ringtone as alarm sound. If you set the alarm tone to "None", your iPhone alarm does not ring definitely.
Go to Clock app > Alarm, select Edit an alarm, and you'll see the Sound option. In the sound option, you can either pick a song or select a ringtone as your alarm type.

4. Remove Any Third-party Alarm Apps
If you have downloaded any third-party Alarm apps on your iPhone, I will suggest you remove these app. Chances are these apps might conflict with the stock iPhone alarm system.
5. Restart or Reboot iPhone to Fix iPhone 14/13 Alarm Not Working Issue on iOS 16
Restart an iPhone: Hold and press Wake/Sleep button and slide to power off. Force restart an iPhone: The steps are slightly different for different iPhone models. I will suggest you use a free iOS reboot tool – UltFone iOS System Repair to do this without buttons. Download & install UltFone iOS System Repair on your computer, and connect your iOS device to computer via USB cable. Open UltFone iOS System Repair, and you can reboot any iOS device by clicking "Enter Recovery Mode" and then "Exit Recovery Mode" simply.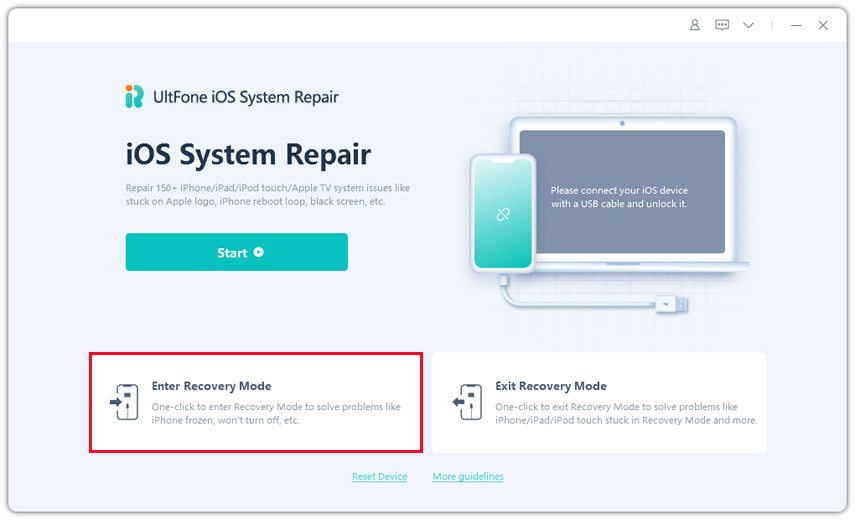 6. Recreate Your Alarms
This means deleting all existing alarms and then adding your alarm again. This can help fix iPhone alarm not working as it has eliminated the chances that two or more alarms get overlapped with each other.
Editor's Note: Apple introduced Bedtime feature since iOS 10, which is great to remind you to go to sleep and wake up at the same times every day. However, some users reported that Bedtime does not always work on iOS 11. It works fine to help people go to bed, but stops them from waking up on time. So if your iPhone 14/X/8 alarm not ringing after iOS update, I will suggest you quit the Bedtime and recreate a common alarm.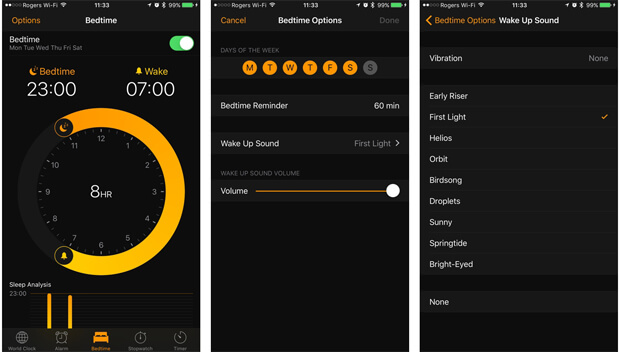 7. Update iOS
Apple encourages us to update iOS to latest version if something gets wrong with iPhone. So if the iOS version of your device is not up to date, please update to the latest iOS version to see whether the alarm not working problem is resolved.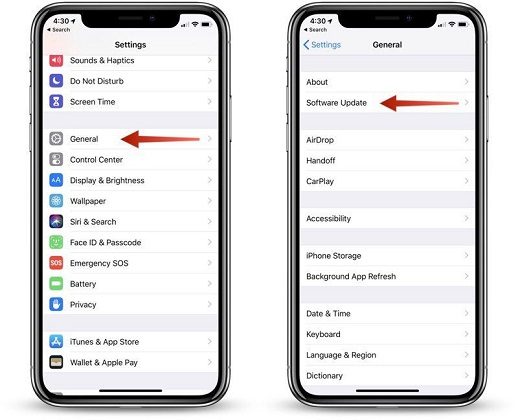 8. Recover iPhone System to Fix iPhone 14 Alarm No Sound after iOS 16 Update
If the iPhone X alarm not ringing/working after an iOS 16 update, we can repair the operating system using UltFone iOS System Repair. The system recovery feature will remove current iOS and install the latest IPSW file on iPhone. This will not wipe out data in your device.
Click "Start" button on UltFone iOS System Repair and then select "Standard Repair":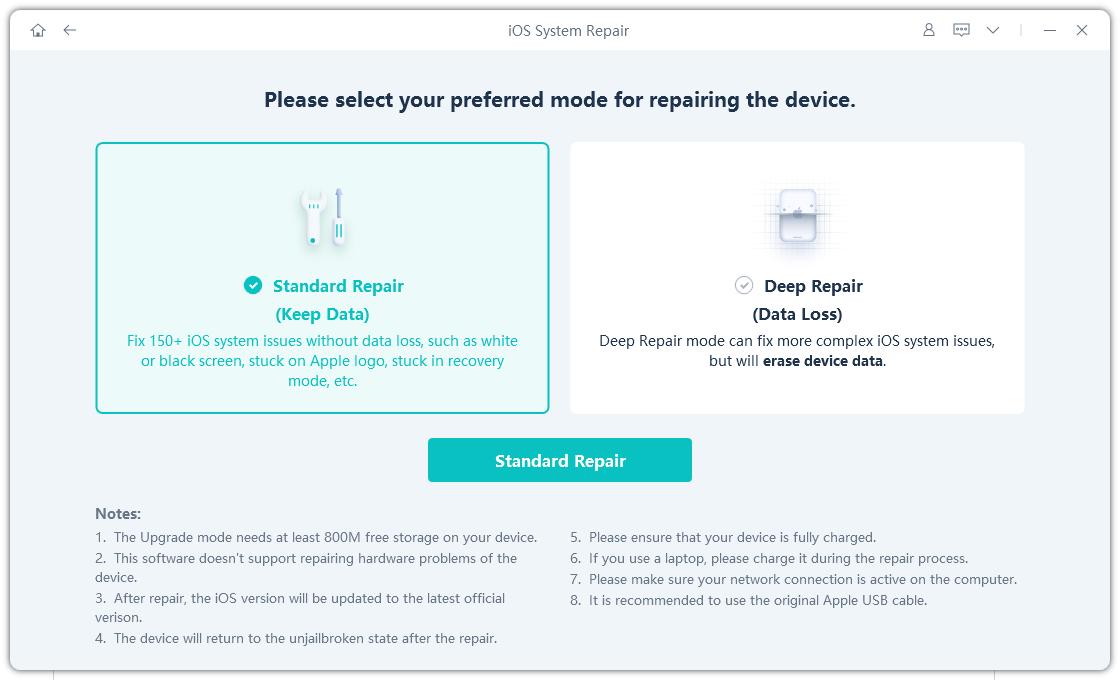 Download the latest firmware package and use it to repair the operating system.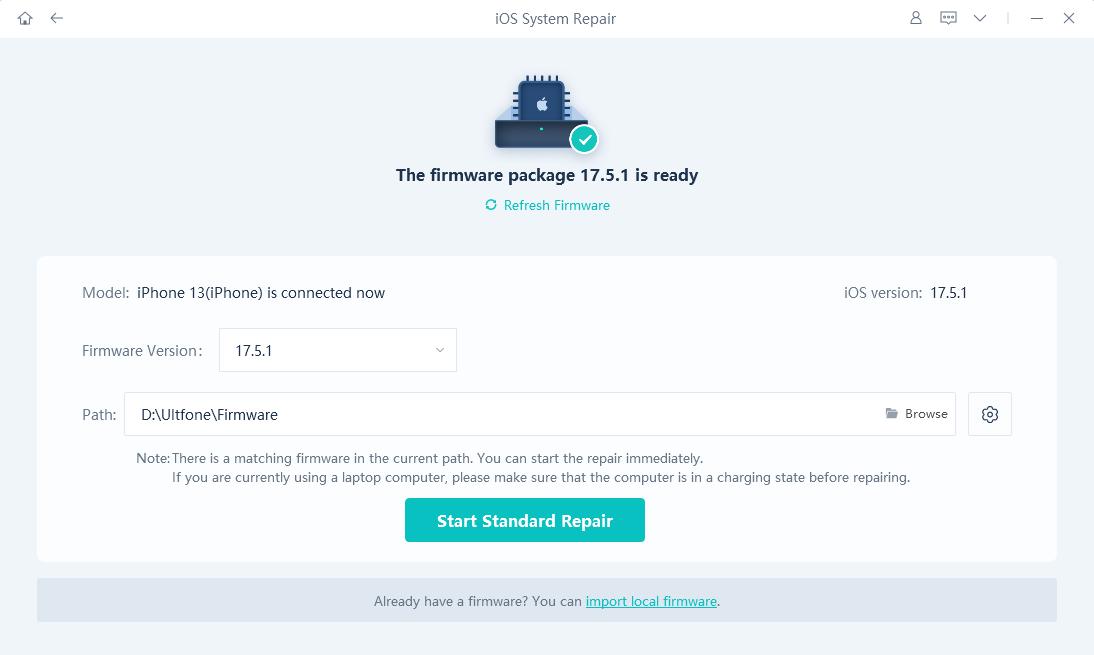 After system repair, your previous alarm in Clock app will be erased. You need to add all alarms again.
9. Restore your iPhone 14(Data Loss)
If none of the above methods helps, you may have to restore iPhone to factory settings. This will erase all data and settings in your iPhone.
Connect iPhone to computer and open iTunes, you can click Restore iPhone… in Summary tab to restore iPhone.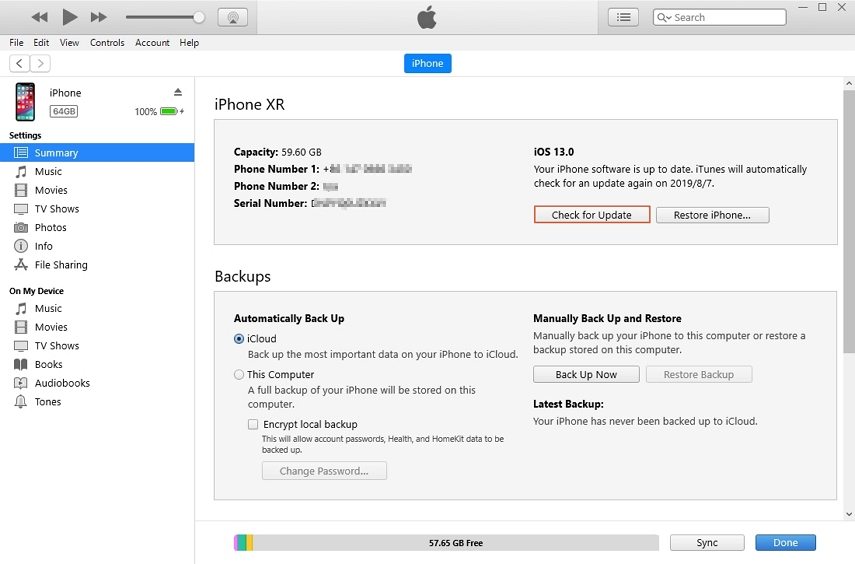 Summary
In this post we have summarized the potential solutions to iOS 16 Alarm not working on iPhone 14/8/X/11/12/13 in all iOS versions. Hope your problem with the iPhone alarm can be fixed after reading this article.