When

You Need iPhone Recovery Mode Tool

iOS Recovery Mode is a failsafe method allowing users to recover their devices if they become unresponsive. The recovery mode is commonly used to reflash the device with a new OS. You may want to put your iPhone to recovery mode to troubleshoot a device or for other reasons like restore a bricked iPhone/iPad/iPod touch. With this free iPhone recovery mode tool, you can rescue your iPhone/iPad from many scenarios.
Apple logo

iPhone won't go into
recovery mode

For jailbreak purposes

BiPhone/iPad/iPod bricked

iPhone disabled won't
connect to iTunes
iPhone keeps rebooting

iPhone won't update

iTunes won't recognize iPhone

iPhone won't restore
Enter & Exit

iPhone Recovery Mode Freely

Unlike iTunes and iCloud, this iPhone data manager enables you to preview previous backup before restore so that you can selectively or fully restore your wanted files without overwriting all your current data.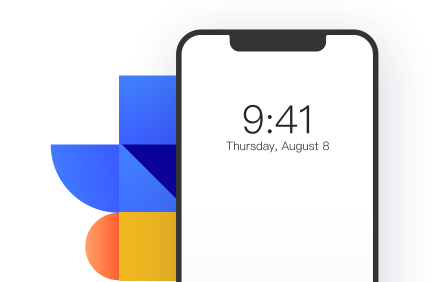 Enter iOS Recovery Mode 100% Free
iPhone won't go into recovery mode using buttons? Wondering how to put iPhone in recovery mode when disabled? You can put any iOS devices into recovery mode with this free iOS recovery mode software. No need to press any buttons.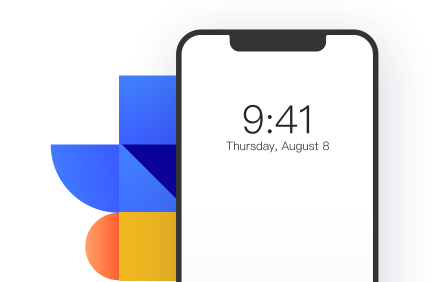 One Click to Exit iOS Recovery Mode
iPhone stuck in recovery mode or iTunes logo after iOS update or jailbreak? This free iOS reboot tool enables you to get iPhone out of recovery mode without iTunes restoring, and it won't lead to data loss.
Bring
More

Than You Can Imagine

This free simple iOS recovery tool makes it has never been easier to get into and out of recovery mode with just one click, and you won't need to worry about your data.
Free
Totally free tool to fix iPhone stuck in recovery mode.
Simple
One-click operation. Easy for anyone to use.
Powerful
Powerful tool to fix recovery mode loop with 100% success rate.
Safe
100% and won't lead to a piece of data loss on your device.
One Click

to Enter and Exit iPhone Recovery Mode

Download this freeware to a PC or Mac, and you can enter and exit recovery mode on iPhone/iPad/iPod by one click.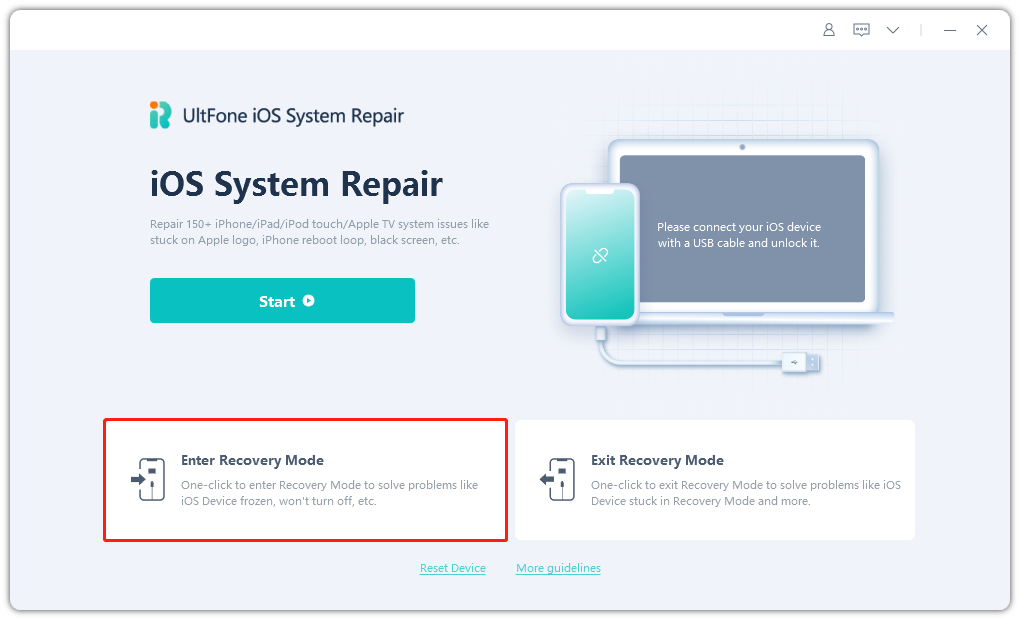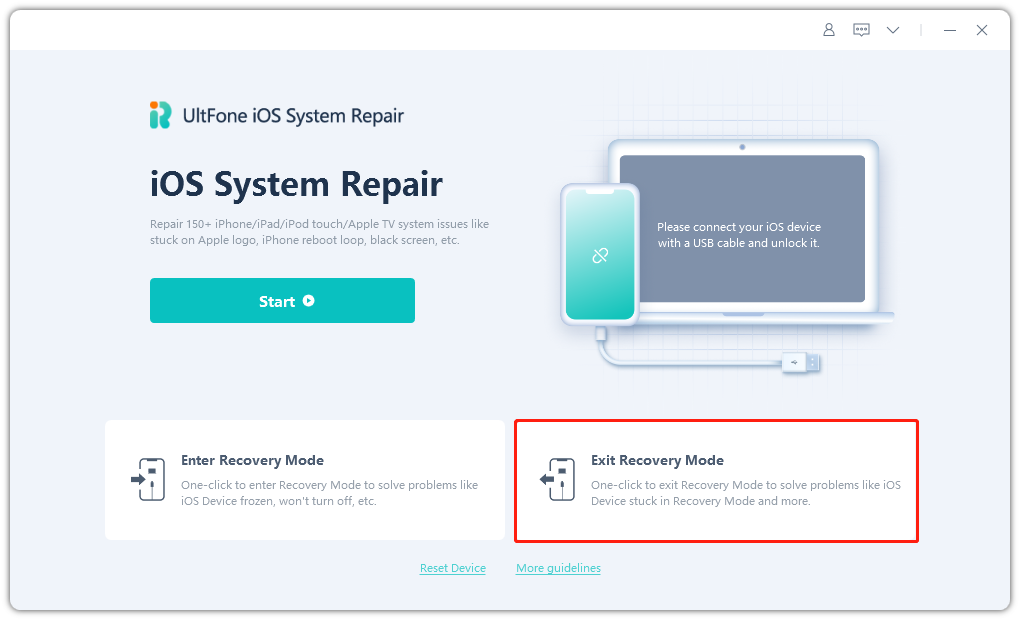 Step 1
Connect your iDevice to computer
Step 2
Click "Enter Recovery Mode"
Step 3
Click "Exit Recovery Mode"
Customers and
Review Say
Really amazing! It gets my iPhone 11 Pro max in recovery mode so easy. I don't need to press the volume buttons, all I need is download this software to my Macbook air and connect my iPhone to computer with a USB cable. A simple click and a few seconds, my iPhone is in recovery mode successfully.

Julorny
5.0
I gotta say this tool is great. It helped me get my iPhone X out of recovery mode within seconds, and it's free! I was thought I have to lose everything in order to fix the recovery mode loop.

Dominique
5.0
More Reviews
iPhone Recovery Mode
FAQs
Q1: What is iPhone Recovery Mode?

iPhone recovery mode is an iOS repair mode that can force restart iPhone if something goes wrong with your device. For example, if your iPhone is stuck on an iOS update, or your iPhone is not responding properly, then the iPhone recovery mode may solve these probelms.
Q2. Does Recovery Mode Delete Everything on iPhone?

When your iPhone is in recovery mode, you will see a computer (or iTunes in iOS 12 and earlier) icon and an USB cable pointing to the computer icon which means you need to connect your iPhone to computer to solve it. iTunes will detect your iPhone is in recovery mode and indicate you have to perform a restore in order to re-gain your device. If you follow the steps in iTunes, all data on your iPhone will be deleted. However, you can get iPhone out of recovery mode using UltFone free recovery mode tool to fix iPhone recovery mode without restoring.
Q3. Is UltFone iPhone Recovery Mode Tool free to use?

Yes. It is totally free to download on PC or Mac to use. The "Enter Recovery Mode" feature is free to use always, while the "Exit Recovery Mode" feature provides 5 times for free use.
Q4. Why Is My iPhone Still in Recovery Mode Even After Using "Exit Recovery Mode"?

The reason for this situation might be your device is running into an iOS system issue that needs to be repaired using iOS system repair. The "Exit Recovery Mode" feature works like a force restart which can be used to fix simple issues like unresponsive screen. The "Repair Operating System" feature aims to solve 150+ iOS/iPadOS/tvOS issues without data loss.