Top 10 Solutions to iPad/iPhone Could Not Activate Cellular Data
Well, we have to admit that Apple products are just not as convincing as it seems to be. Numerous issues and glitches are troubling iPhone/iPad users worldwide time to time, and could not activate cellular data network is one of those nightmares. Specially, Tracfone could not activate cellular data network bothers lots of people. Without network connection, our mobile devices are just as same as pieces of brick. However, still no need for you to feel panic, since it's such a common issue that we've got complete methods to solve it.
1.[100% Success] One Stop for iPhone/iPad Could Not Activate Cellular Data Network
iPhone/iPad could not activate mobile data can be attributed to quite a few bugs and problems, and it's confusing to find out the real reason behind it. At this time, in terms of saving time and effort, we highly recommend UltFone iOS System Repair-a specialist in resolving all kinds of iOS system problems. It boasts for the following features:
Effortless operation: no background knowledge needed; all you need to do is click the mouse.
Powerful functions: fix 150+ iOS system problems without data loss.
Broad compatibility: support all iOS devices
Now, download the software from its official website and follow the steps below to access the wonderful experience.
Step 1 Launch UltFone iOS System Repair,connect your device to computer and select "Repair Operating System"

Step 2Once connected, click Fix Now to proceed and download firmware package according to the interface prompts.

Step 3After finishing the download, click Repair Now to fix iPhone could not activate cellular data without data loss.
2. Enable Cellular Data
First things first, the premise to solve iPhone could not activate cellular data is to enable cellular data in Settings App. You may mistakenly turn it off before, so now go to Settings > Cellular > Tap on Cellular Data swith to turn it on.
Or your Cellular Data is always enabled, then you can try to turn it off for a second and then turn it on again.
3. Turn On/Off Airplane Mode
There are chances that your iPhone/iPad could not activate cellular data because of the temporary bad signals. If so, you can just turn on Airplane Mode, wait a minute and then turn it off. After that, your iPhone will automatically research the available network.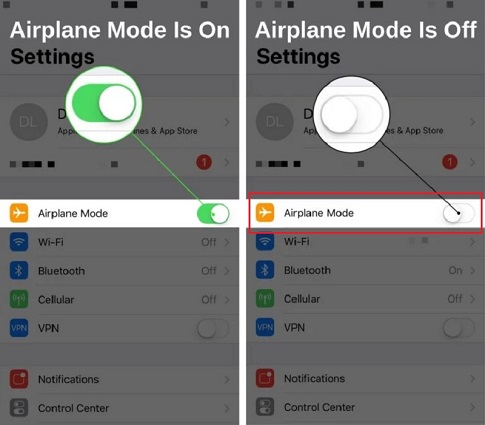 4. Restart Your Device
In addition to turn on/off airplain mode, you can also restart your device to make it research the network. Here's the guide on how to restart you iPhone.
5. Update Your Device
Tap on Settings > General > Software Update.
It's possible that old iOS version may also account for the could not activate cellular data issue. Thus, upgrade you iOS version to see whether it works.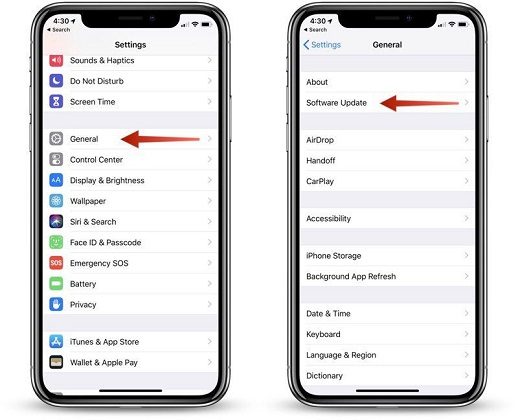 6. Clear VPN Profiles
It's often the case that VPN has an impact on network connection. You may feel confused about what on earth is VPN, don't worry, you don't even to know it, just follow the steps below to clear VPN profiles.
Go to Settings > General > VPN > Turn off VPN > Tap on the info button next to the VPN name > Click Delete VPN.
7. Check for Carrier Settings Update
Another reason may explain the iPhone could not activate cellular data is that you haven't updated the carrier in time.
Go to Settings > General > About, check if there's update available and manually update your carrier.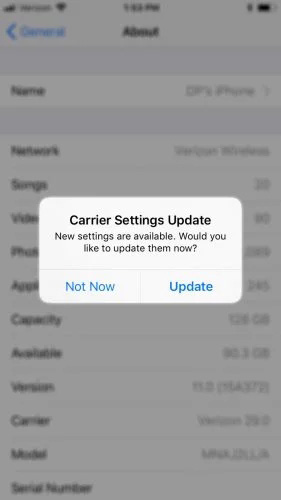 8. Reset Network Settings
Could not activate cellular data can also result from your previous network settings, but you may be unaware of what you've done. If so, you can try to reset network settings, which can restore the network settings to the default mode, but won't delete your personal data.
Go to Settings > General > Reset > Reset Network Settings. After resetting network settings, restart your iPhone/iPad to see whether it can activate cellualr data normally.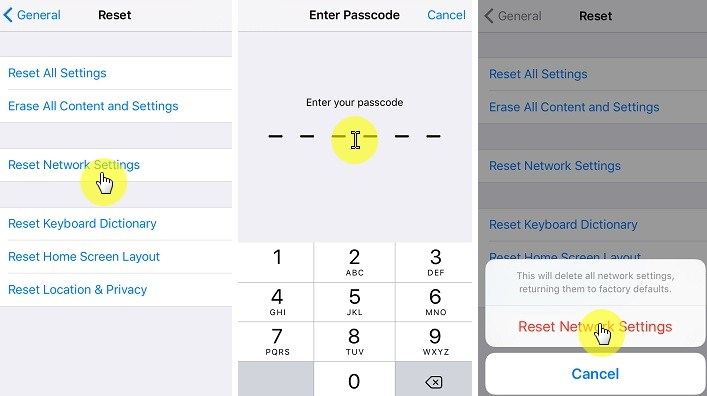 9. Perform a Factory Reset
Once all the above methods fail, I'm afraid you have to perform a factory reset, which will restore your iDevice to the way it was when you bought it with all the data wiped. It's not recommended to this at a venture and before you doing so, you'd better back up your data in advance. Here's what to do:
Go to Settings > General > Reset > Reset All Content and Settings. When you completed the process, your device will reboot automatically and you need to set it up again. At this time, you can choose to restore your device from iTunes or iCloud backup, or directly recover iPhone/iPad data without backup.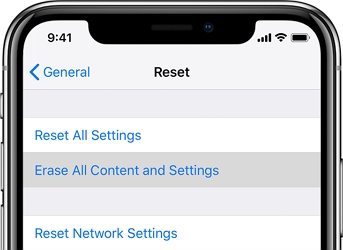 10. Put Out/In SIM Card
Put out the SIM Card and then put it back in is also a practical method that you can use to reconnect cellualr/mobile data on iPhone/iPad.
The Bottom Line
Lets review what we've got from this article. In this article, we provide 10 methods to resolve iPhone/iPad could not activate cellular or mobile data. Among all of them, using all-in-one UltFone iOS System Repair software is the most convenient choice and owing the highest success rate, which explains why it charges. Also, you can give a try to the other 9 methods, it'd better if they can solve your probelm.
Choose the method that suits you the best and feel free to leave us a message and let us know your thoughts and feelings.