How to Fix iPhone Won't Connect to WiFi after iOS 16/15 Update
Some iPhone users complained that their iPhone won't connect to WiFi after iOS 16/15 update, or iPhone connects to wifi but no internet. There are a lot of maybes when it comes to diagnosing and settling down this issue. In this article, several efficient and simple tips and tricks you can try to get your iPhone to connect to Wi-Fi after iOS 16/15 update.
How to Fix iPhone Won't Connect to WiFi after iOS 16/15 Update
Let's check the possible methods to fix when iPhone can't connect to wifi.
Solution 1: Force Restart iPhone
For iPhone 6 and older Models:
Press the home button and the power button at the same time. Keep pressing the buttons until you see the Apple logo and let the restarting process finish.
For iPhone 7 and 7 Plus:
Press the Power button and volume down button simultaneously and hold them. Let go of the buttons when you see the Apple logo on the screen.
For iPhone 8 and later Models:
For the new models, you have to quickly press the volume up button, and then follow the same process with volume down button. At last, press the side button and hold it until the screen turns off and the Apple logo pops up on the screen.
Solution 2: Check your Wi-Fi Router
Before testing the potential solutions one by one, you'd better check and see if other devices can be connected. This will let you know whether there is a problem with your Wi-Fi router.
If you find there is something wrong with your router, you can try to switch off router and your iPhone for a while, and then turn them on to see if your iPhone can connect to Wi-Fi network. If fails, please read on!
Solution 3: Reset Network Settings
If you tried the above-mentioned solutions but still your iPhone will not connect to wifi or iPhone connects to wifi but no internet, going for this option can do the trick.
To reset network settings, open the Settings app and navigate to Settings > General > Reset and tap on Reset Network Settings.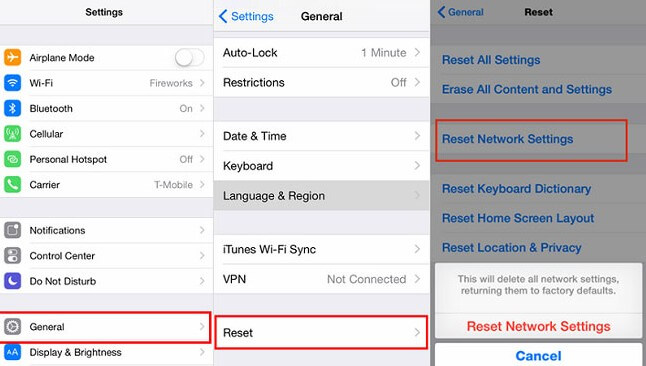 Solution 4: Disable Wi-Fi Networking Services
Many users have reported that they've solved their issues by disabling Wi-Fi Networking under Settings > Privacy > Location Services > System Services. This only relates to your location being used for Wi-Fi Networking, so it doesn't disable Wi-Fi entirely.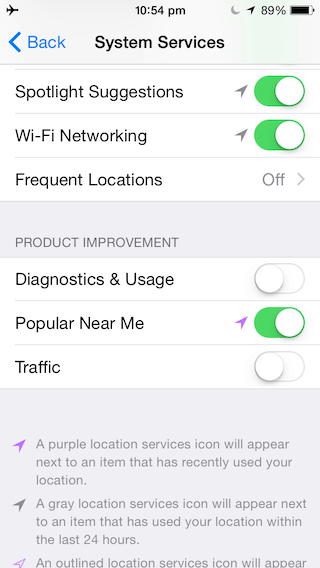 Solution 5: Change DNS settings
You can fix iPhone 7 won't connect to wifi by changing your DNS settings. You can use either Google DNS (8.8.8.8 or 8.8.4.4, or both but make sure to separate them by comma), or Open DNS (208.67.220.123 or 208.67.222.123). Here is how to do that:
Go to Settings and tap Wi-Fi, find your network and tap on the info button,
you will see DNS, tap on the numbers and the keyboard will appear and once it does enter the new DNS address.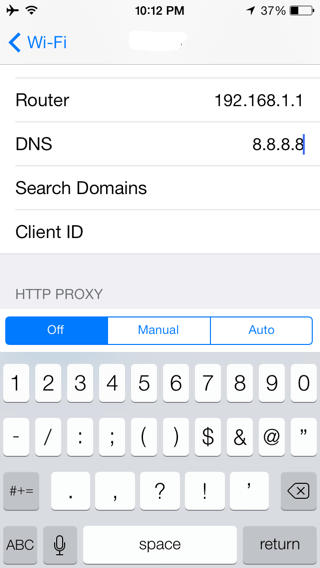 Solution 6: Fix iPhone Wont Connect to Wi-Fi with UltFone iOS System Repair without Data Loss
If all methods above can't solve your Wi-Fi cannot connect to wifi issue, it might be an iOS system malfunction. If so, you can fix Wi-Fi not working issues using iPhone System Repair. This software aims to fix over 50+ system problems without data loss. It surely can fix iPhone not connecting to Wi-Fi issue.
Step 1 Download this free iOS reboot software, install and run it on your computer. Then connect iPhone to computer.

Step 2 Click Repair Operating System feature to fix iOS system problems.

Step 3 Click Fix Now in the next screen, and you will be instructed to download the matching firwmare package. The iOS will be update to latest in your device after system recovery. Please click Download to get the latest firwmare package online.

Step 4 When the firmware package is downloaded to computer, you can click Start Repair to start the process. The whole repair process takes 10 minutes around, please keep your device connected and it will reboot after system repair is completed.
That is the best method to fix iPhone X not connectingn to Wi-Fi after update without data loss.
Solution 7: Factory Reset iPhone to Fix Wi-Fi Not Connecting iOS 16/15
This is the last resort to fix an iOS problem as it will wipe out all data in your device. You can either go to Settings > Reset > Reset All Contents and Settings to factory reset your iPhone, or you can go to iTunes and use iTunes to restore it.