iPhone Keeps Restarting? Fix Now! [2023 Updated]
For an iPhone user, there can be nothing more frustrating than seeing their device keep restarting again and again. As surprising as it may sound, but this is one of the most common iOS 16/15 errors that many users encounter with their iPhones. If you're one of them, you've come to the right place. In this guide, we're going to showcase different working solutions to fix the "iPhone keeps restarting" issue so that you can get back to using your device without encountering any unexpected crashes. Irrespective of the iPhone variant you use, these methods will help you fix the issue instantly. So, without any further ado, let's get started.
Part 1: Reasons Behind iPhone Keeps Restarting Itself
Before starting with the fixes, let's first understand what might cause an iPhone to restart repeatedly. In general, the issue can be divided into two different categories.
Intermittent Restart - This is a situation when you'll be able to use your iPhone, but it'll keep restarting after a few minutes/hours of use. In this case, the error is usually triggered due to a third-party application or a software related glitch.
iPhone Stuck in Restart Loop - This is a comparatively more critical situation where the iPhone will get stuck in the restart loop and you'll only see the Apple logo flashing on your screen. Restart loop is generally triggered by the network carrier you're using or an incomplete iOS 16/15 update.
Part 2: What to Do When Your iPhone Keeps Restarting on iOS 16/15
Since "iPhone keeps restarting itself" can be triggered by different factors, it'll be important to first analyze your situation and then choose one of the following methods accordingly.
2.1 Update iPhone to the Latest Version
If you are able to use your iPhone, the first step should be to update it to the latest iOS 16/15 version. There are many situations when users keep procrastinating the update, which results in several technical errors. So, before everything else, make sure to install the latest iOS 16/15 updates on your iPhone to fix the "iPhone keeps restarting" problem.
To update your iPhone, go to "Settings" -> "General" -> "Software Update". Here you'll see all the pending updates for your iDevice.
2.2 Reset All Settings
"Reset All Settings" is a great iOS feature that can help you fix the restart issue easily. This will restore factory settings on your iPhone and if the problem is being caused by a software glitch, you won't encounter it anymore. However, make sure to backup all your files before proceeding further as resetting the iDevice will wipe it completely.
You can reset your iPhone settings by navigating to "Settings" -> "General" -> "Reset" -> "Reset All Settings". Once the reset process completes, see if you encounter repeated restarts again or not.
2.3 Force Restart iPhone
The above two solutions will only help when you are able to access your iPhone. However, if the device keeps shutting off and restarting, it would be better to force restart it to fix the problem. For users who don't know, force restarting an iDevice is a way to restart the device using different key combinations, which usually fixes different software-related issues such as the iPhone keeps freezing and restarting. Based on the iPhone model you are using, you can use one the following key combinations to force restart it.
1. If you have an iPhone 6/6s or earlier, simultaneously press and hold the "Sleep/Wake" & "Home" button until the Apple logo appears on the screen.

2. For the iPhone 7/7 plus, press the "Sleep/wake" and "Home" button and release them when the Apple logo flashes on the screen.

3. In case you own an iPhone X or later, first press and hold the "Volume Up" button and release it after 5-7 seconds. Then, press and hold the "Volume Down" button and release it after a few seconds. Finally, press and hold the "Wake/Sleep" button in the same manner and release it when you see the Apple logo on your screen.
2.4 Check Apps and Uninstall
Even though Apple uses strict security measures to verify all the apps on the App Store, it's safe to say that not all of them are perfect. This means if you have installed a faulty third-party application on your iPhone, it can also cause the device to restart repeatedly. If that's the case, the only way to fix the issue would be to find the specific app and uninstall it from your iPhone.
You can go to "Settings" -> "Privacy" -> "Analytics" -> "Analytics Data" and look for repeated entries to find the faulty app.
2.5 Reinsert SIM Card
As we mentioned earlier, the network carrier can also trigger the restart loop on an iPhone. So, if you are still unable to fix the problem, remove the SIM card from your device and reinsert it. Power up the device and check if you encounter the same problem again or not.
2.6 Restore iPhone with iTunes
Another way to fix the iPhone restart loop on an iPhone is to restore it via iTunes. Though this should be your last option as you'll first have to put the device in Recovery Mode, which can often get challenging for many users.
Restore iPhone with iTunes will erase all your data on iPhone. So before using this method, make sure you have backed up your iPhone with iTunes, iCloud or third-party applicaiton like UltFone iOS Data Manager. If not, please go to the third part of this article to fix iPhone keeping restarting issue without data loss.
Here's how to restore an iPhone via iTunes.
Step 1 - First fire up your laptop and install the iTunes app.
Step 2 - Then, put the iPhone in Recovery Mode. To do so, long-press the "Home Button" and make sure to connect it to the PC. Now, launch the iTunes app and release the home button.
Step 3 - The device will automatically enter into the Recovery Mode. Now, you can follow the on-screen instructions to restore it via iTunes.
Part 3: Above Tips for iPhone Keeps Restarting Not Working? Fix iOS 16/15 System with a Professional Tool
If your iPhone keeps restarting itself, even after trying all the above-mentioned solutions, you'll need a professional iOS Repair solution to fix the problem. We recommend using UltFone iOS System Repair. It's one of the most reliable system repair tools that can help you fix a wide range of iOS 16/15 problems. In fact, you can use the software to troubleshoot 150+ iOS system issues including restart loop, Apple Logo, and even won't turn on black screen errors. The best part about using Ultfone iOS System Repair is that it won't cause any data loss while fixing the restart loop. More features below:
Fix iPhone keep restarting no matter it appears after restore, after water damage, after iOS update, or duing charging.
Fix all iPhone Apps keeping restarting issues like WhatsApp keeping restaring.
UltFone iOS System Repair is fully compatible with iPhone, iPad, iPod, Apple TV, so iPad keeping restaring can also be fixed with it.
Supports all iOS version including iOS 16/15/14/13/12/11/10/9/8/7/6.
Follow these steps to fix the iPhone restart loop using UltFone iOS System Repair.
Step 1: Launch UltFone iOS System Repair on your PC and click "Repair Operating System (Fix All iOS 16/15 Problems)".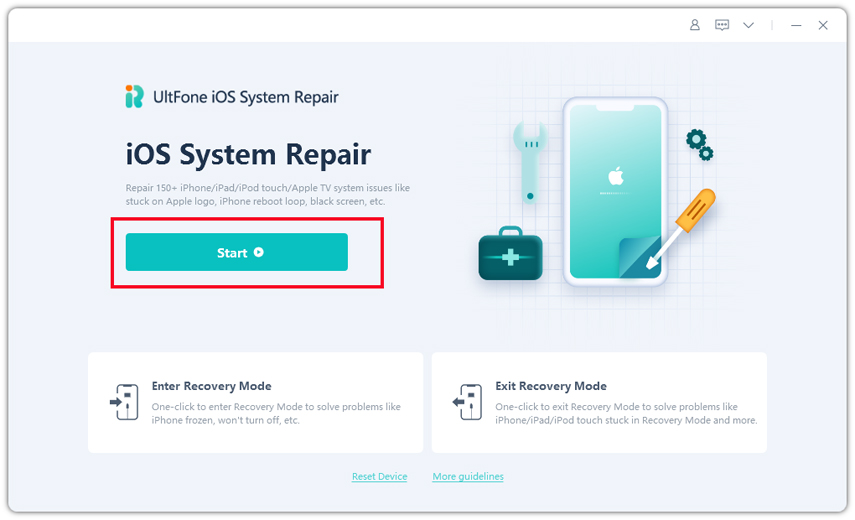 Step 2: On the next screen, click "Fix Now" and connect your iPhone to the PC.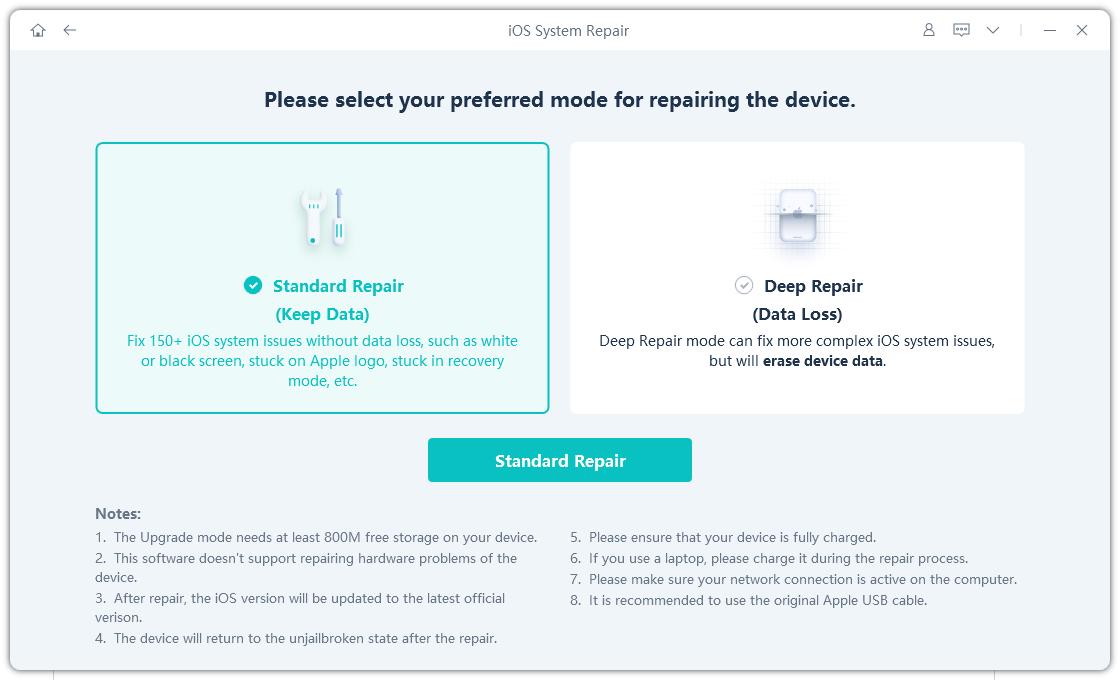 Step 3: By default, the software will use the "Standard Repair" to detect and fix the problem. However, if "Standard Repair" doesn't work, you can also try "Deep Repair". To do this, click "Fix Now" again. Tap the "Download" button to download the right firmware package for your device.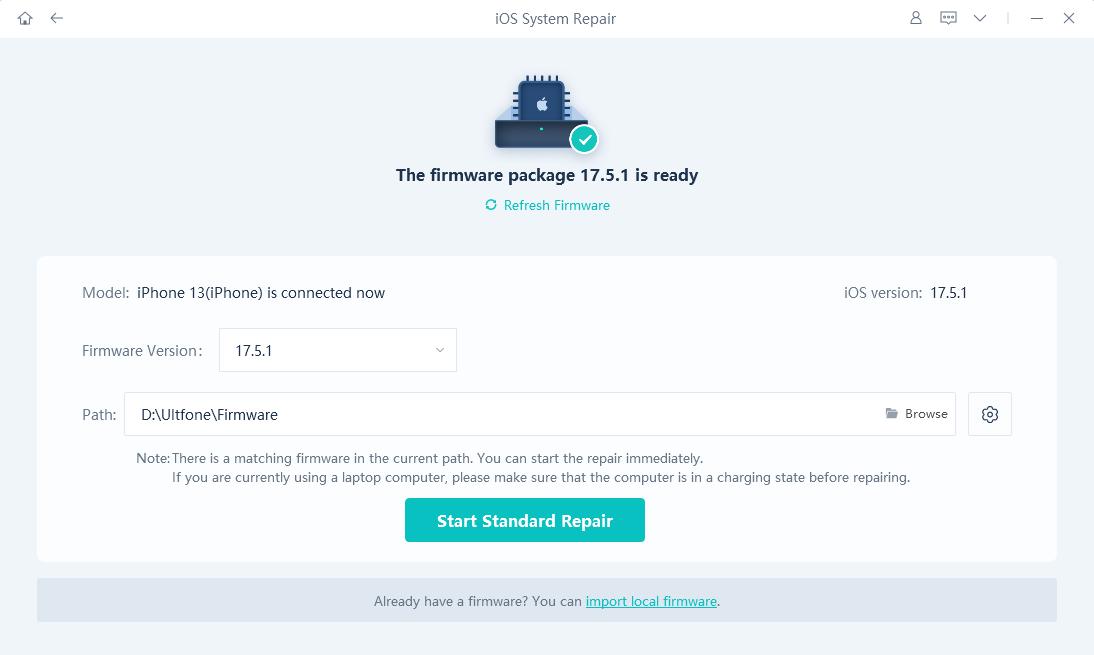 Step 4: Finally, press the "Repair Now" button to initiate the system repair process.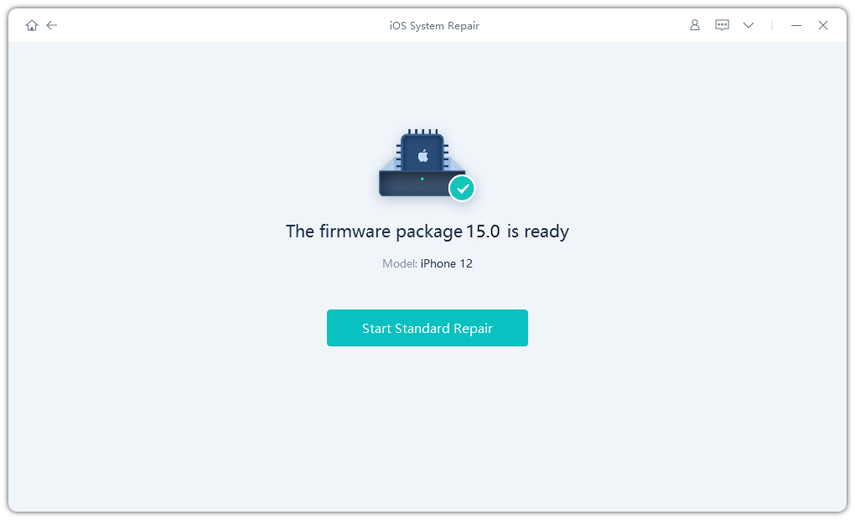 Step 5: Once the process completes, you'll be prompted with a confirmation message on your screen.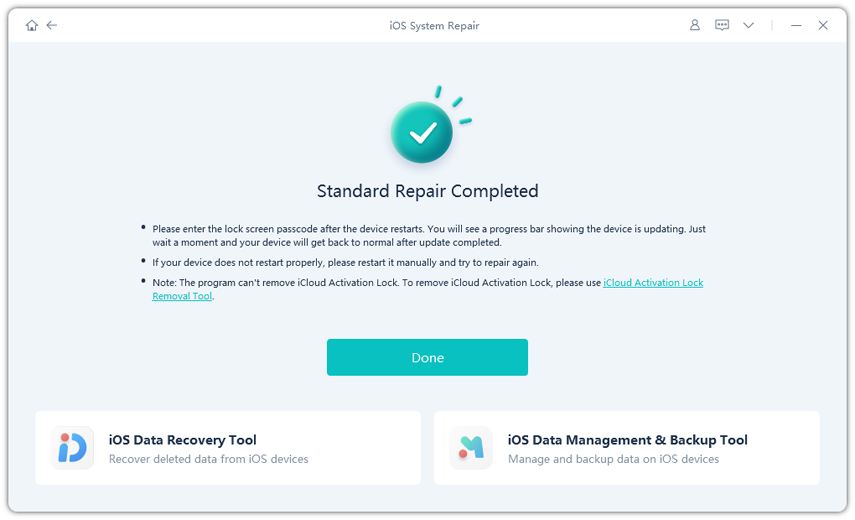 At this point, you can reboot your device and it won't get stuck in the "restart loop" anymore.
Wrapping up
"iPhone keeps restarting itself" can be a pretty annoying situation for any iPhone user. However, since it's not a severe issue, you can fix the problem by yourself. Simply use one of the above-mentioned solutions and you'll be able to access your iPhone without any interruption.