[Solved] iPad Keeps Restarting after iOS 14/15 Update
iPads are known for their stability but sometimes they also go off the track and start showing errors. If you have ever owned an iPad and have spent a reasonable time with it, you would know their exact behavior. Lately, some users have been complaining that their iPad keeps rebooting. If this is the case with your iPad, you may need to troubleshoot the issue.
Your iPad keeps restarting is not a minor issue as it may have something to do with the core functions on the device. If not fixed immediately, it could cause major and lifelong issues on the device and it may even become completely unusable. Therefore, you should try to get the issue fixed as soon as possible. Our guide below helps you do just that - it helps fix an iPad that keeps rebooting.
Part 1. Why iPad Keeps Rebooting?
There are many reasons as to why your iPad keeps shutting down. Maybe there is a glitch in the software of your device and it is causing the issue. Or maybe you use an obsolete version of iOS that is no longer supported by Apple.
Regardless of how the issue is caused, lets' see how to get around it and make your iPad stable.
Part 2. Top 8 Ways to Fix iPad Keeps Restarting
The following are some of the methods that you can apply on your iPad and these should prevent your iPad from automatically rebooting every now and then. Let's check them out:
Method 1. Hard Reset Your iPad
This one is the easiest fix to apply on your iPad and it works in many cases. Some of the common and minor software glitches can be fixed using this method and the following is how you apply it.
On your iPad, press and hold down the Home and Power buttons simultaneously for about ten seconds. When the Apple logo appears on your screen, let go of the buttons and your iPad will be hard reset. It should not auto reboot then.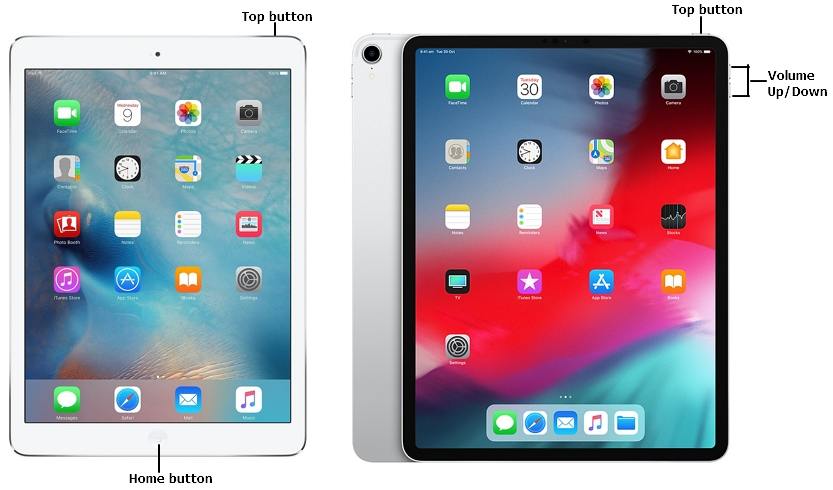 Method 2. Check and Remove Faulty Apps
If you have lately installed any apps that you think could be causing the issue, you may need to uninstall them from your device. There are many apps in the App Store known to be causing stability issues on your iPad and therefore you should avoid installing them on your device.
An app can easily be removed by tapping and holding on it and selecting the X sign. It will remove the selected app from your iPad.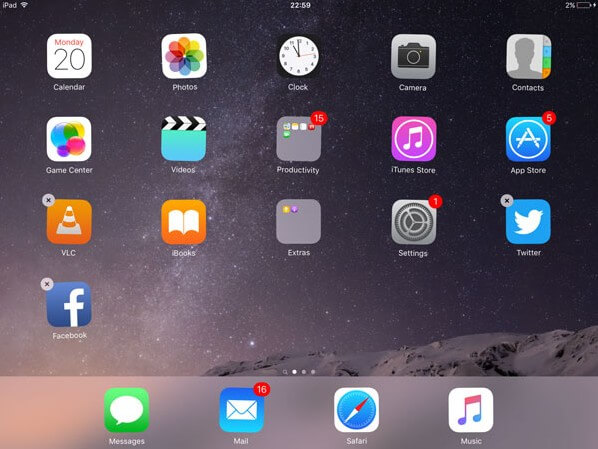 Method 3. Clean up App Caches and Temporary Files
Over time, your iPad accumulates many cache and temporary files. You need to regularly delete these files, or it will make your iPad unstable and even cause issues that will force your iPad to reboot.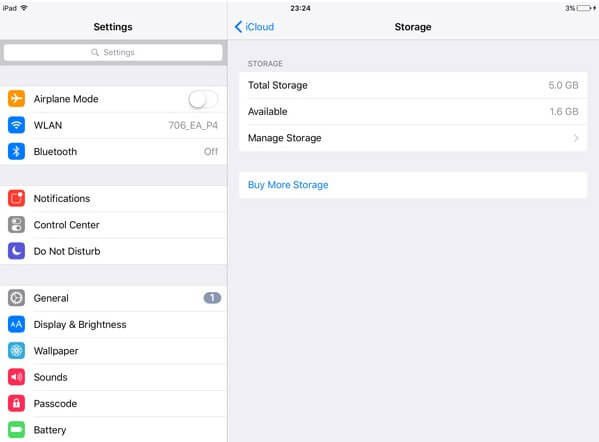 On your iPad, launch the Settings app and then tap on General followed by Storage & iCloud Usage. Tap on Manage Storage on the following screen and choose an app that is consuming a large amount of memory space on your device. It may be worth deleting and then reinstalling the app if the app is using a lot of your memory space.
Deleting the app will clear the cache and temporary files as well.
Method 4. Reset All Settings
If you have made tons of changes to your iPad, something may have gone wrong and it could be causing your iPad to keep rebooting. If this is the case, you can reset all the settings to the factory ones as shown below on your iPad.
Launch the Settings app on your iPad and tap on General followed by Reset. On the following screen, tap on the option that says Reset All Settings to reset all the settings to their defaults on your iPad.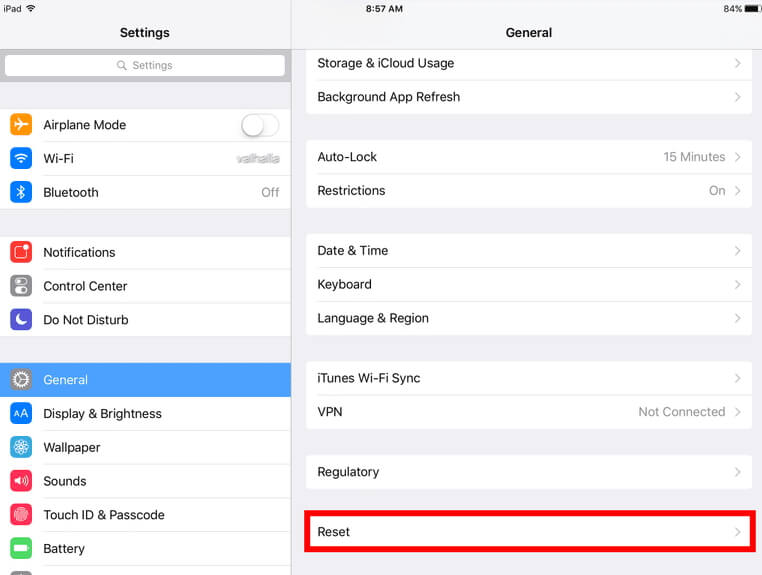 Method 5. Update the iOS Version on Your iPad
If you haven't updated the iOS version on your device lately, you may want to do it as older versions often have many bugs and issues in them. The following is how you update iOS 15 on an iPad.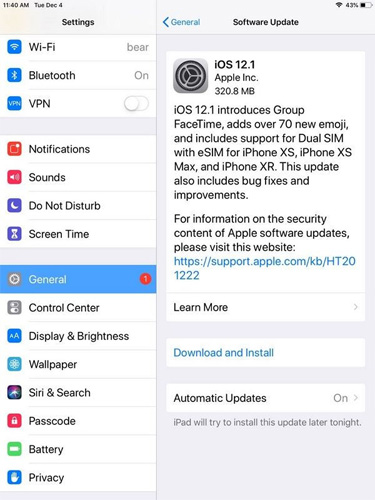 Open the Settings app on your iPad and head to General followed by Software Update. Tap on Download and Install to update your iOS version to the latest version available from Apple.
Method 6. Restore with iTunes
It is worth restoring your iPad with iTunes to see if that helps resolve the issue you are facing on your device. Restoring helps fix many issues and it should help you fix your issue as well.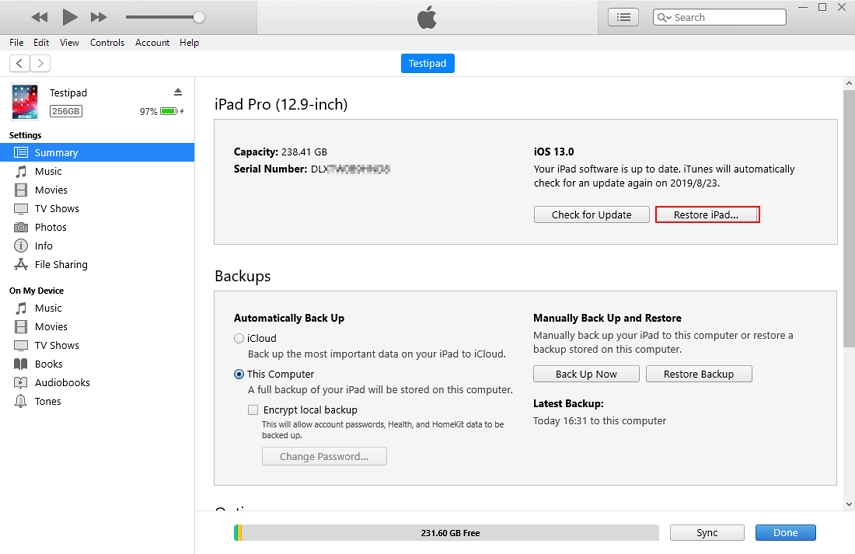 Connect your iPad to your computer and launch the iTunes app. Click on your device, get into the Summary tab, and click on the Restore iPad button to restore your iPad. This method will erase the current data on your iPad.
Method 7. Fix iPad Keeps Restarting with UltFone iOS System Repair (No Data Loss)
If you want to fix iPad keeps turning off and restaring without data loss, UltFone iOS System Repair is a perfect choice for you. It is a software for your Windows and Mac PC's that allows you to fix several issues on your iOS devices. Whether your device is stuck on the Apple logo, restaring over and over after iOS 15 update, during charge, won't charge, or your device just keeps getting rebooted, the software will fix any and all the iOS issues for you.
Step 1: Download and open the software on your computer. Connect your iPad to your computer and click on Repair Operating System in the software.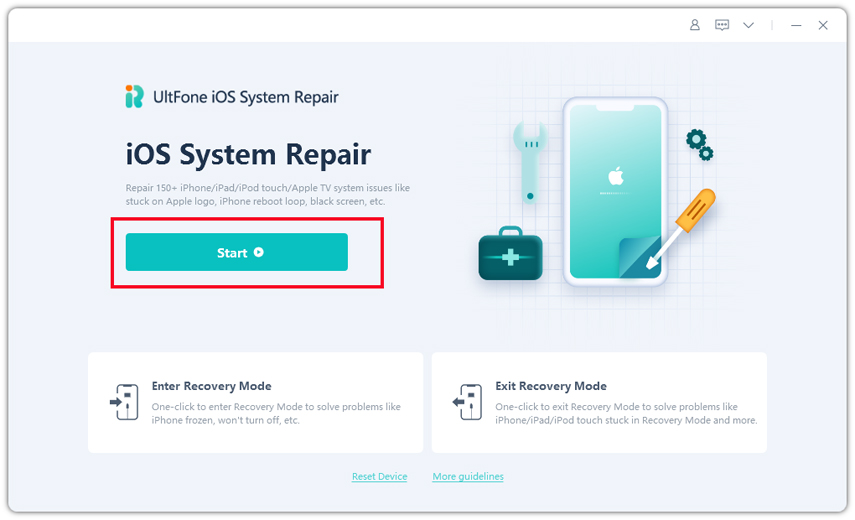 Step 2: Select Fix Now on the following screen and then click on the Download button to download a firmware for your iPad.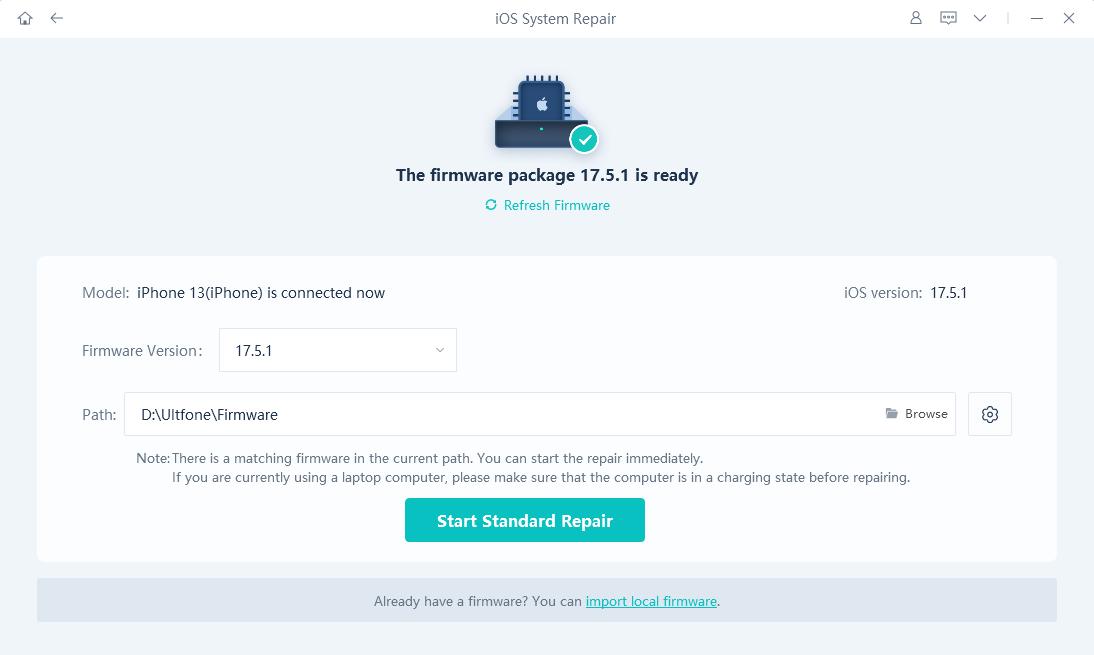 Step 3: Click on the Start Repair button after downloading the firmware to start repairing your iPad. Your iPad will be repaired and is free of any issues.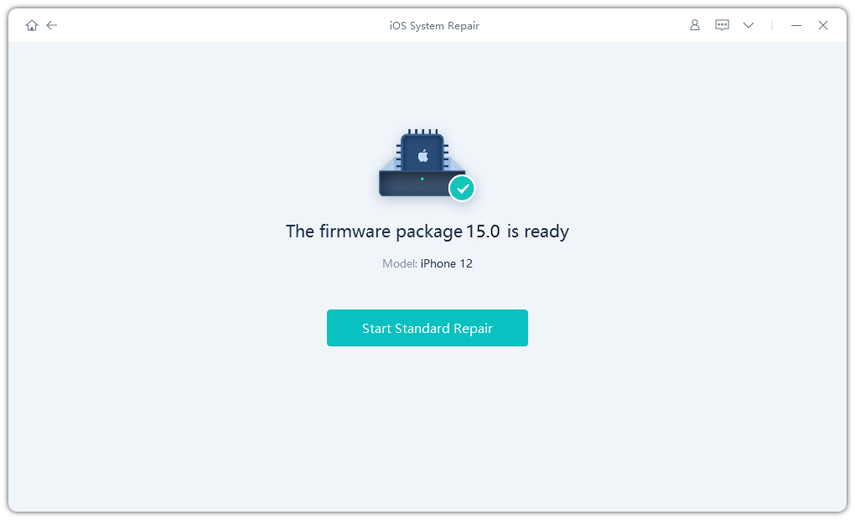 Method 8. Contact Apple for Help
If none of the methods described above worked for you when iPad keeps restaring itself, your last option is to get in touch with the Apple Support team. They should know what to do with the issue you are facing on your device.
Conclusion
We hope the above guide resolves your "why does my iPad keep restarting" query and shows you the ways to fix the issue on your iPad. If you're looking for an easy way, UltFone iOS System Repair is the one you should go for.