iPhone Auto Lock Not Working? Fix Here [iOS 14/15/16 Supported]
I'm running an iPad Pro iOS 11.1.1. Auto-lock options are 2,5,10,15 minutes. On my device only 2 minutes works. The rest do nothing. Anybody got other ideas? To confirm 2 minutes works but nothing else.
Auto-lock is among the most reliable features of an iPhone/iPad. Apart from saving the battery life, it'll also restrict unauthorized people from accessing your phone, providing you with 100% privacy. For people who don't know, Auto-lock is a feature that'll automatically lock the screen after a few minutes of inactivity.
However, many people have started encountering the iPhone auto-lock not working error after either upgrading to the new iOS 16 or installing a third-party application on their device. If you're one of them, we're here to help! In this guide, we're going to talk about 8 different solutions to fix iPhone's auto-lock feature and stay assured that it'll automatically turn off the screen when you're not using the device.
Part 1: 8 Fixes for iPhone Auto Lock Not Working
So now we will dig into the 8 fixes on how to fix Auto Lock not working on iPhone one by one.
Fix 1: Re-enable Auto-Lock on iPhone/iPad
It's always a good strategy to start with a simple solution and then move your way to the advanced methods. So, before everything else, take a look at the Auto-Lock setting on your iPhone and make sure that it's enabled. There are many situations when users accidentally disable the auto-lock feature and as a result, their screen never goes off, even after an hour of inactivity.
In case the feature is disabled, follow these instructions to re-enable it and make your screen automatically turn off.
Step 1 - Go to Settings on your iPhone/iPad and click Display and Brightness.
Step 2 - Now, click Auto-Lock and select the time after which you want the screen to turn off automatically.
Don't use your iPhone for a while and check if the screen goes off after the specified time or not. In case it doesn't, move towards the next solution.
Fix 2: Turn Off AssistiveTouch on Your iPhone
Despite being a great iOS feature, AssistiveTouch can often interfere with other functionalities of your iDevice. In fact, it is one of the most common reasons why iPhone 8 won't auto-lock as usual. So, if you don't rely on AssistiveTouch more often, it would be better to permanently disable it and ensure that it won't interrupt the default auto-lock settings on your iPhone. Here's how to disable AssistiveTouch on an iPhone/iPad.
Step 1 - Open the Settings menu on your iPhone and navigate to General>Accessibility.
Step 2 - Click AssistiveTouch and toggle the switch to turn it off.
Fix 3: Disable Low Power Mode if iPhone Auto-Lock Greyed Out
Low power mode is an exclusive iOS feature that's designed to save battery life. When this feature is enabled, your iDevice will consume less power, thereby reducing the battery usage. However, it's also important to understand that Low Power Mode will also cause some features to stop working and auto-lock is one of them.
So, if you're encountering iPhone auto-lock not working error, make sure to disable the low power mode. You can do this by following the below-mentioned steps.
Step 1 - Go to Settings and click Battery.
Step 2 - Next to the Low Power Mode option, toggle the switch off to disable the feature.
Fix 4: Reset All the Settings on iPhone
If you're unable to find the main reason that's causing the auto-lock to not work properly, we recommend resetting the iPhone to its factory settings. Performing the factory reset on an iPhone will rollback your iDevice to its default settings and you won't have any software issues whatsoever. However, before proceeding with the factory reset, make sure to back up all your data from the iPhone to iCloud or your PC.
Once you have backed up the files, follow these steps to perform the factory reset on your iPhone.
Step 1 - Launch the Settings menu and tap the General option.
Step 2 - Scroll down to the end of the screen and click Reset.
Step 3 - Finally, tap Reset All Settings and enter your screen passcode to get started with the factory reset process.
Fix 5: Turn off Passcode and Turn Passcode Back on
An easier way to fix the iPhone auto-lock not working issue is to simply turn-off the passcode and re-enable it after restarting the device. It might not be the official method to fix the error, but it does work in the majority of the cases.
To do this, go to Settings>Touch ID & Passcode. Then, enter your screen passcode and disable the passcode. Now, restart your iDevice and re-enable the screen passcode by going to the same menu. This will fix the auto-lock issue instantly.
Fix 6: Force Restart iPhone
Speaking of restarting the device, an extremely popular way to fix several iOS issues is to force restart the iPhone. As opposed to what you may think, force restarting an iPhone is not challenging at all. All you have to do is follow three easy steps to get the job done.
Step 1Press and immediately release the Volume-up key.

Step 2Press and immediately release the Volume-down key.

Step 3Finally, press and hold the power key until the Apple logo appears on your screen.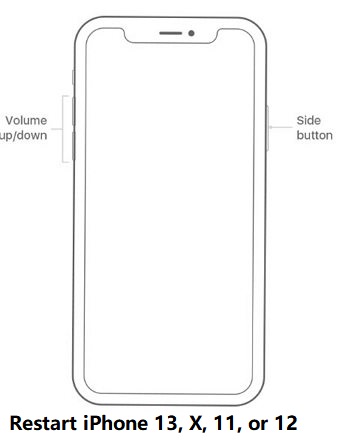 That's it your phone will automatically restart and the auto-lock feature will start working normally again.
Fix 7: Fix with Exchange Administrator for Auto-Lock Never Missing on iPhone
If you want to set the auto-lock timer to Never, but can't see the option listed in the settings menu, you'll need to use the Exchange server. Now, if you're the administrator of Exchange server, you'll be able to do this on your own. Otherwise, you'll need to take help from the administrator himself.
Just launch the Exchange server and follow these steps to fix iPhone auto-lock not working.
Step 1 - Open the Exchange Management Console on your Exchange server.
Step 2 - Navigate to Organization Configuration>Client Access and right-click the activesync mailbox policy.
Step 3 - Click Properties and switch to the Password tab.
Step 4 - Make sure to uncheck all the settings and click OK to save your changes.
Step 5 - Finally, disable the active sync account on your iPhone and you'll be able to change the iPhone auto-lock settings easily.
Fix 8: The Ultimate Fix for iPhone Auto Lock Not Working
Finally, if none of the above solutions work, you'll need a professional repairing tool to fix the error. We recommend using UltFone iPhone System Recovery as it's specifically designed to fix iOS errors. With UltFone iOS System Recovery, you'll be able to fix more than 150 iOS system errors, ranging from black screen issues to iPhone auto lock not working. The best part is that unlike many other iOS system repair tools, UltFone is even compatible with the latest iPhone 12 and also supports iOS 16. This means you'll be able to fix the issue on every iDevice, irrespective of the iOS version it's running.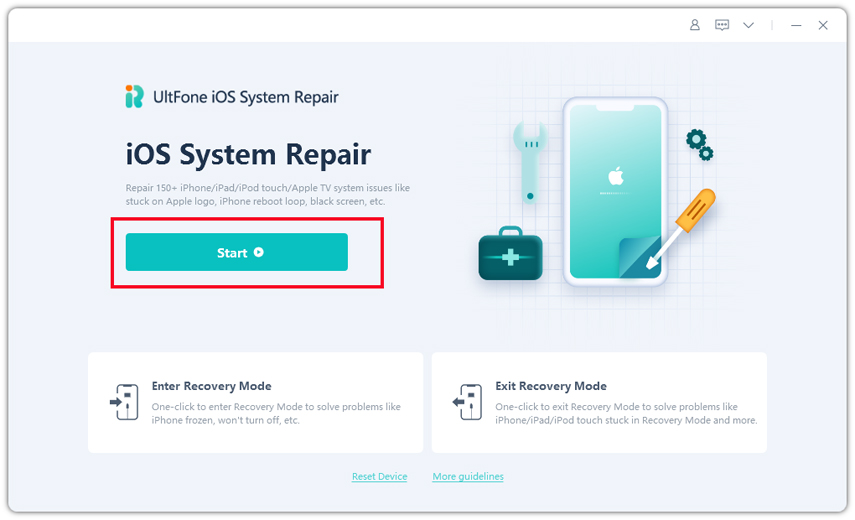 Key Features of UltFone iPhone System Recovery
Enter/Exit Recovery Mode with a single click on your iDevice.
Fix 150+ iOS errors with a single tool.
Downgrade from iOS 16 without iTunes.
Compatible with the latest iOS version.
Part 2: People Also Ask about iPhone Auto-Lock
1. What is Auto-Lock on iPhone?
Auto-lock is a feature that'll automatically shut down the iPhone's/iPad's screen after it's been idle for a few minutes. You can change the auto-lock time via the Settings menu and even disable the feature to keep the screen running until you manually press the power button.
2. How to Turn off Auto-Lock on iPhone?
To disable Auto-lock on an iPhone, go to Settings>Display & Brightness>Auto-Lock and set the time to Never.
3. How to Change Auto-Lock Time on iPhone?
Navigate to Settings>Display & Brightness>Auto Lock and select the desired time interval after which you want the screen to turn off automatically.
Final Words
It's quite obvious that you'll get frustrated when auto-lock stops working on your iPhone. However, instead of panicking about the situation, follow the above-mentioned solutions to fix the iPhone auto-lock not working issue and keep your privacy intact 24x7.