7 Ways to Fix TikTok Glitching [iPhone/Android Supported]
In recent years, TikTok has turned into a platform with millions running to the application every day to post and view content. People utilize the "For You" Page to find recent videos and sounds. With such countless clients and new elements being added constantly, there must be issues with the application usage including TikTok glitches. A few clients observed that their phones weren't opening the application, prompting a trend of complaints. This time it appears that individuals are encountering odd TikTok glitches when watching recordings that either blocks the screen or leave them unfit to play anything on the app.
Part 1. Types of TikTok Glitches
Before answering how to fix TikTok glitches, we need to be sure about all the glitch types that can occur. The following TikTok glitches may be faced while using the application:
Videos stop working halfway through.
TikTok hangs, and the videos start over after 10 seconds.
It turns into green and black pixels while playing a video.
Part 2. Reasons for TikTok Glitches
There are various explanations for TikTok glitches 2023 that make the app difficult to utilize. Numerous TikTok clients have been detailing TikTok like, view, video, and TikTok comment glitch on different platforms. The potential explanations behind the above problems are:
Application errors are commonly caused by your system updates. 
Sometimes, due to slow running of the internet or if you have not allowed data authorizations will cause the glitch.
The error could be rather a shortcoming with TikTok's server.
TikTok was restricted in certain nations due to government restrictions.
Part 3. 7 Ways to Fix TikTok Glitching
Way 1. Close and Start TikTok 
When you open TikTok, it will gather a little data to save at the back end. Such information, when increased, will continue to make your application heavier. To determine this issue, you can force stop this application. It will clean the back-end data off the application and make it smooth.
Step 1. Double click the home button or contact your finger to the gesture region at the lower end of the screen.
Step 2. Swipe up, and you will see the multiple tasks running.
Step 3. Flick TikTok up to force stop it.
Step 4. Attempt restarting TikTok to check whether you can play it faultlessly. 
Way 2. Restart Your iPhone/Android
If the previously mentioned fix is not working for you, it very well may be the defining moment for you. It is straightforward because you have to restart your phone. Most of the time, when you reboot your iPhone/Android and open it sooner or later, the issue is settled.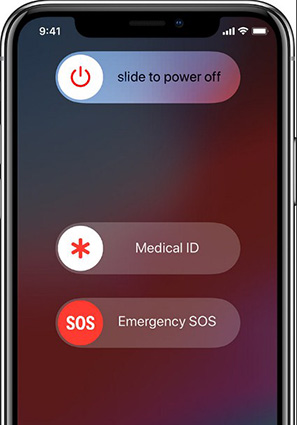 Way 3. Delete TikTok Cache
The reason why such an issue occurs is due to watching several videos. So because of this, TikTok collects more caches that are put away in the app memory. Furthermore consequently, it causes the slowing down of TikTok and crashes it.
The answer to this issue is you need to clear the caches and information of the TikTok application. Follow the steps below to get your TikTok cache cleared:
Step 1. Open the TikTok app on your device and go to your profile.
Step 2. Click on the three short lines, which is the options menu.

Step 3. Then, at that point, clear cache from the "Clear Cache" option.
Way 4. Update to the Latest Version of TikTok
The TikTok application on your iPhone/Android may fail to open sometimes. It shows a message that the application has quit working. This issue happens because of a few errors on your phone. If your phone has an older version of the app, it will cause the application to quit working.
One of the best solutions for overcoming such issues is to update your app on your phone using the following steps:
Step 1. Open your Play Store or App Store (in the case of Apple) and search the TikTok app in it.

Step 2. Tap the update button, and your phone will begin downloading the latest version.

Step 3. After finishing, restart your phone to see if the error persists.
Way 5. Check Your Network Settings
Some of the time while watching or recording a video, a glitch may not let the application play the video. We don't know how long does TikTok glitch lasts, but one can conquer it by utilizing various methodologies. The essential and principal undertaking to dispose of this glitch is to look at our internet availability. To fix the availability issues or ISP APN, follow the advances below:
Step 1. Open the Settings app and go to the network and WiFi option.
Step 2. Open mobile network and go to advanced options.
Step 3. Click the internet provider/router name and select the three dots in the upper right corner.
Step 4. Tap Reset to Default.
Way 6. Use UltFone System Repair to Fix TikTok Glitches on Android/iPhone
If you are an iOS user, the UltFone iOS System Repair can be your lifeline in solving TikTok glitches. Not exclusively does it address the most relevant iPhone restarting issue or the iPhone slowing down on the Apple, it will likewise TikTok issues on iPhone.
There are no convoluted guidelines, and you can, without much of a stretch, get your issues tackled. Here, we have discussed the UltFone system repair for iOS users, and if you're an Android user, we suggest you click here: Android Repair tool
Features of UltFone iOS System Repair:
There is a list of great features that you can enjoy while using this excellent repair tool. Some of them are:
The software accompanies a truly smooth UI
It is not complicated software instead easy to use
Offers a range of iOS system repairs
Factory reset option available for iOS
Has an option to keep your data protected from deletion while fixing system issues
Steps to Follow for iOS System Repair:
Step 1 Download the Tool
Download and install UltFone iOS System Repair on your Mac/Windows and connect your iPhone/iPad to the system. Click "Start" to enter the iOS repair.

Step 2 Select Standard Repair
Click "Standard Repair" on the accompanying screen to continue.

Note: Standard Repair can fix issues without any data loss, whereas the Deep Repair mode will clear off everything on your gadget and assist you with settling severe iOS problems.

Step 3 Download Firmware Package
Tap the "Download" button to download the matching package for your gadget. Click "Browse" to choose a location to save the firmware package.

Note:  Click "Import local firmware" if you already have a package downloaded on your Mac/Windows. 

Step 4 Start Repairing
After downloading the firmware package, tap the "Start Standard Repair" option to fix the iOS issues.

Step 5 Finish the iOS System Repair
After following the above steps, your device will consequently reboot, and all that will fully recover your issue.
Way 7. Contact TikTok Official
On the off chance that something most obviously terrible has occurred with your TikTok data and limiting you to play clips appropriately, you should contact TikTok Customer Support or track down Support on your TikTok App. It might be your last option on How do I fix TikTok glitches?
Here's what you need to do:
Step 1. Tap the "Me" button on your TikTok App, and you will see the three dots above. 
Step 2. Tap the three dots and click "Support" or "Support Center" from the menu.
Step 3. With this, they will let you know the real issue with your application or video clips.
Conclusion
Overcoming the TikTok glitches is certifiably not an easy task. You need to follow the above ways, and you can undoubtedly fix the app errors. What's more, if your downloaded TikTok recordings or the app itself get corrupted, keep the UltFone iOS System Repair tool or Android Repair tool to assist you with fixing such glitches.