What is Instagram Photo Size Ratio?
Instagram is famous for its fondness of square format of pictures, or in the ratio language, the format that Instagram loves so much is 1:1. It has stuck to the ratio for years, and you can say that it's Instagram signature. But due to the growing number of the user base, Instagram can't stick with 1:1 ratio forever if it wants to stay competitive in the hard social media war for existence.
So, starting from a couple of years ago, Instagram started to allow users to post non-square images. In fact, there are several new format that users can use white spacethis popular social media such as portrait and landscape. Those who are already accustomed to square-formatting their images for Instagram, now have to learn new tricks to stay updated.
What are the available formats and what ratio should you use for Instagram?
Three is a Party
Instagram now implements three different formats that users can use. They are the classic square with the new portrait and landscape. Let's look at them one by one.
Square
Nothing's change with this classic Instagram looks so veteran users should just skip this discussion. But there are pointers that users should note.
Even though the maximum standard square image that Instagram will show is 600x600 pixels, it will store images up to 1080x1080. This limit also applied to videos.
Formatting your images or videos at 1080x1080 will give you the flexibility to use it on other platforms and you will future-proof your image for the next generation of devices with higher pixel density screen.
It's also worth noting that square video is the most successful video ratio across multiple social networks.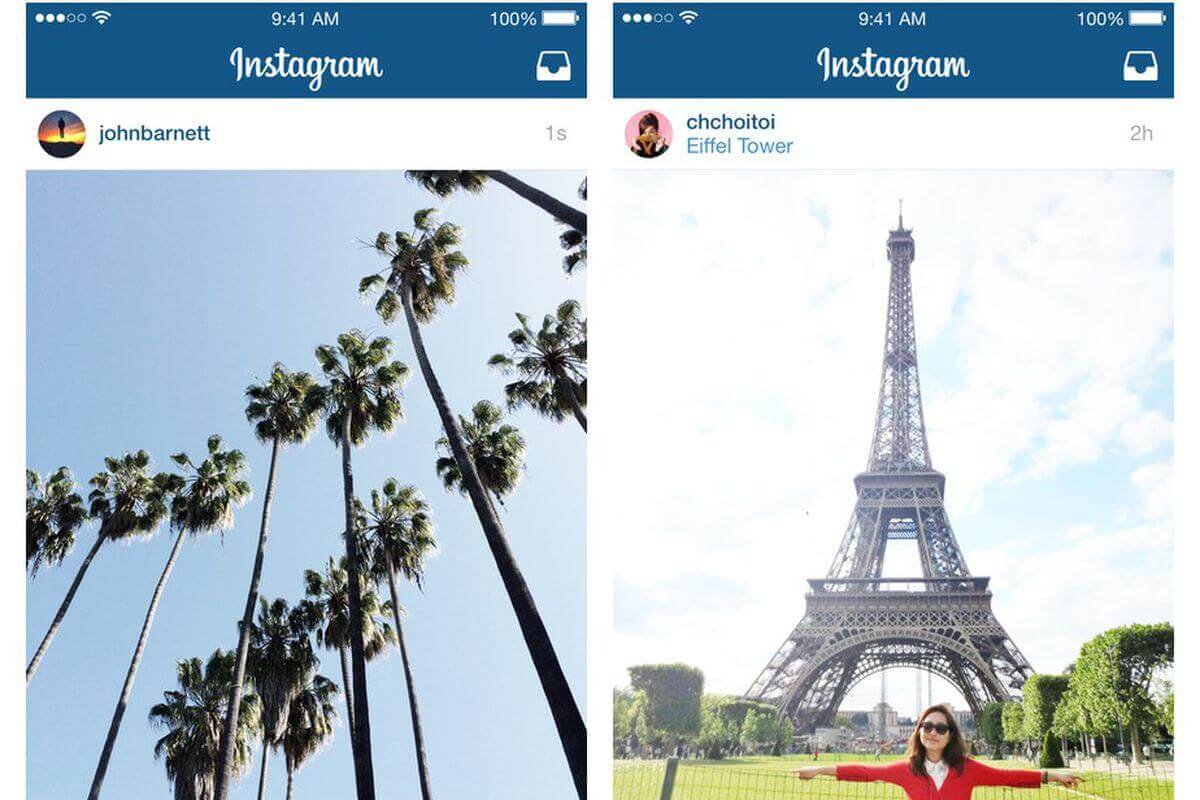 Landscape or Horizontal
For landscape mode, the maximum image size that Instagram will display is 600x377 pixels, and the maximum size that it will store is 1080x607. This proportion fits the 16:9 ratio that is widely used as the current cinematic standard in film and television. The sizes mentioned above is in correspondence with the findings of several social media practitioners that Instagram will display the maximum of 600 px width and store up to 1080 px width no matter what size of images that you upload.
Portrait or Vertical
For portrait mode, the maximum display is 480x600, and the server will store at maximum 1080x1350 pixels.
Vertical videos, however, is a bit complicated as they are displayed at the maximum of 481x599.484. Nobody knows - except maybe some Instagram insiders - why they are using this nightmare proportion. But users should not concern themselves with this, just upload your videos and let Instagram takes care the rest.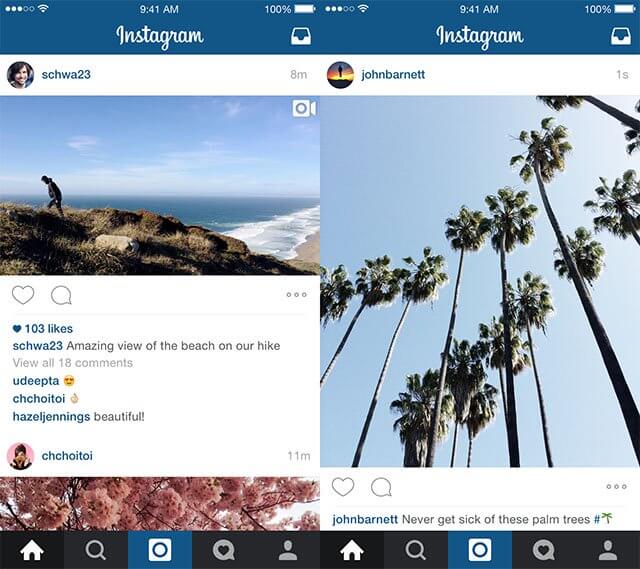 Bonus: Stories
Started as a clone to Snapchat, Instagram Stories is a wild success story (pun intended). But as the image dimensions are dependent on the device that Story is being viewed on, it's a bit difficult to set the standard.
If you want to stay safe and sound, there's suggestion to take images in a landscape in 16:9 ratio or the maximum of 1080x1920 and give enough whitespace around the edges.
In a Nutshell
As a quick reference for those who want to create images for Instagram, let's recap everything. Here are the size and ratio of Instagram images and videos.
Square
1:1 ratio
1080x1080 px
Portrait
5:4 ratio
1080x1350 px
Landscape
16:9 ratio
1080x608
Stories
16:9 ratio
1080x1920
Preserving Your Memories
Why do people use Instagram? While there are those who use it for marketing tools, most of the normal users utilize it to share their memories. But sharing is not the only thing you do with your memories; you also need to preserve it, you need to make sure that the photos remain safe for the future.
You could do that by preserving your phone data using UltFone. This tool will help you tune up your iOS Devices always to give top performance. It can help you fix 90% iPhone issues without any data loss. The tool is available for PC and Mac.