How to Fix Your Dead iPhone
Most of the iPhone users complain that their iPhone went died. Hence, the amount of frustration that a user gets is too high. Often users search the web to look for a solution to this issue. There might be plenty of reasons for an iPhone dead issue. Some of the most probable reasons are battery issues or damaged hardware. Today, we will give you some solutions that will help you if your iPhone went dead and won't come back on. Let's see then.
Solution 1: Replace your iPhone Battery
One reasons for users to complain iPhone dead won't charge is battery. If the battery of your iPhone is too old or damaged, odds are high for you to face this issue. Hence, it is recommended that you change your iPhone's battery on time. In addition to this, replace the battery with a genuine one. Do not go for the fake or duplicate products. To make this simpler, visit the nearest Apple store to replace the battery.
Solution 2: Check for hardware damage
If you face the "iPhone dead won't turn back on" issue, it is not the battery that is always to blame. Sometimes, hardware issues also cause this situation. A loose wire or short circuit in the hardware of the iPhone might lead users to this situation. Hence, you need to check for any internal damage and repair it as soon as possible. You can do this by simply visiting the nearest Apple store.
Solution 3: Force Restart your Device
Sometimes, a force restart can wake up your dead iPhone. Even though this solution is not reliable, there is not harm in trying it out. Here are the steps that need to be followed if your iPhone suddenly went dead.
For iPhone 6s or earlier model, long click the home button and the sleep button till the device restarts.
For iPhone 7/7 Plus, long press the volume down and side button till the device restarts.
For iPhone Xs/Xs Max/Xr/8/8 Plus/X, you will need to press the volume up and down button. Then, long press the side button till the device restarts.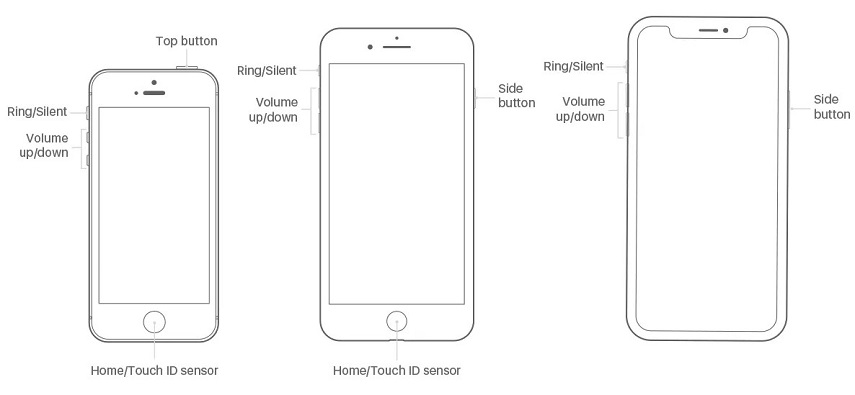 Solution 4: Restore iPhone using Recovery mode
In order to get rid of a number of iPhone problems, recovery mode is the best solution. Hence, making an attempt to restore your iPhone from recovery mode might be helpful. However, this might lead to loss of data. Here are steps that need to be followed.
Step 1: Launch the latest version of iTunes on your PC.
Step 2: Now, link your iPhone to the computer using a USB cable.
Step 3: While your iPhone is in Recovery mode, all you need to do is press and hold the Sleep button for at least 10 seconds.
Step 4: Select the Restore options on your computer. Wait till the process ends. Restart your iPhone.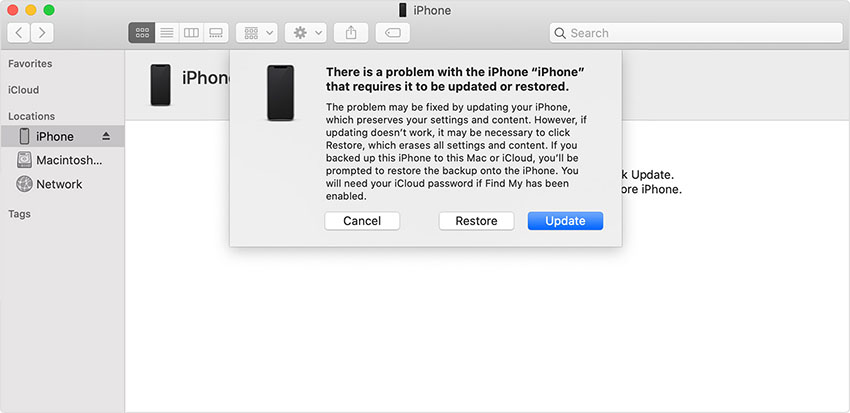 Solution 5: Update iPhone using iTunes
Sometimes, the issue might be due to an error in the iOS. Hence, you need to update the iOS. Since your iPhone will be dead, you can update the iOS using iTunes. Here are the steps that need to be followed.
Step 1: Run the iTunes and also connect your iPhone to the PC. Make sure you have the latest version of iTunes installed on your PC.
Step 2: Now, select your device name in iTunes. Once you have selected the device, click on the Summary and then tap "Check for Updates."
Step 3: Tap "Download and Update" option and wait for the process to end.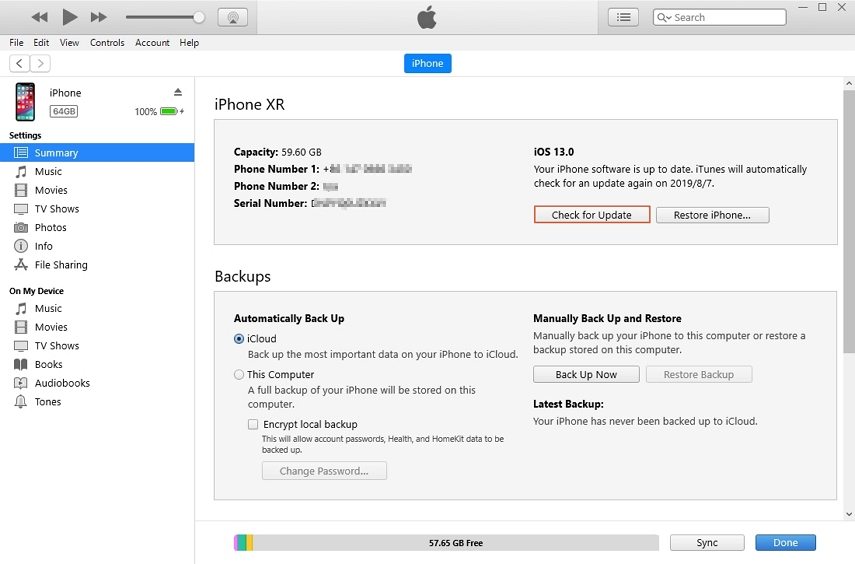 Solution 6: Fix iPhone Dead Issue Without Data Loss
Most of the above solutions will lead to data loss. In order to fix this issue without data loss, you need UltFone iOS System Repair. It is a tool that can be used to solve any issue related to iPhone and other Apple devices. All you need to do is follow the given steps below.
Step 1: Install and run the tool on computer and then connect your PC to your iPhone. Click the "Repair Operating System" option present on the main interface of the software.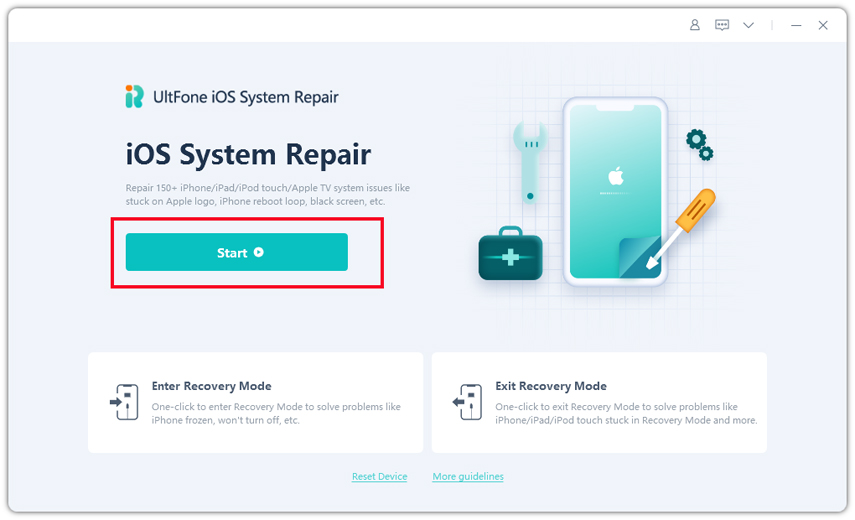 Step 2: You now require the recent firmware package. Go to option Download and get it downloaded.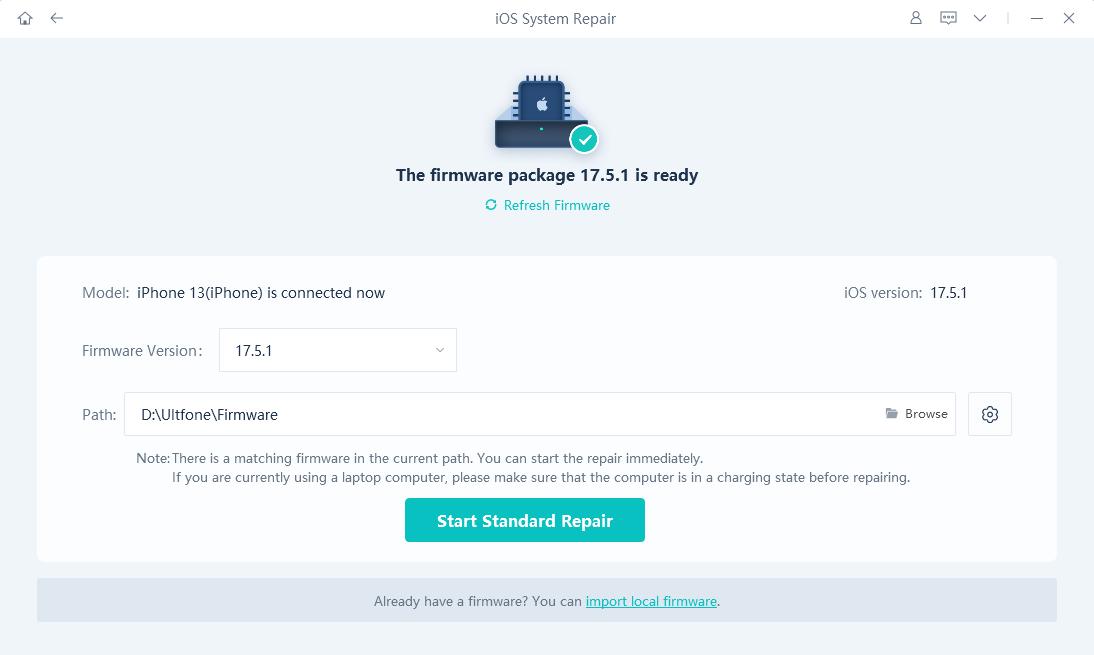 Step 3: When the downloading is done, select the "Start Repair" option start recovery process of your iPhone.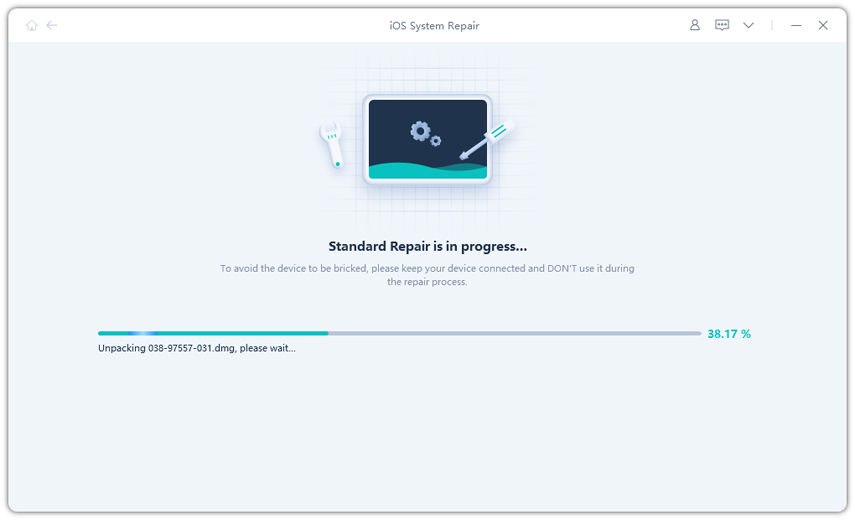 Don't Miss:
In a nut shell, you just had a look on top 6 methods that can be used if your iPhone just went dead and won't turn on. You can replace the battery or the hardware damage of your iPhone. You can also use force restart to solve the issue. In addition to this, you can also restore the device in the recovery mode. Moreover, you can also update the iPhone using iTunes to solve the issue. Lastly, the best solution to this issue is using UltFone iOS System Repair. It also helps to fix other issues like iPhone won't turn on, black screen, recovery mode and more. If you have any further questions, please leave your comment below.