How to Fix iPhone 6/6s Not Turning On Issue
One of the most terrible situations is when your expensive smartphone gets shut down and not turning on. Unfortunately, the iPhone users face such dilemma very frequently. If your iPhone 6 not turning on then you are in an unavoidable but terrible situation! The regular users have no idea what to do. But don't get depressed so quickly, there are few fixes you can try at home and they are detailed below in the article. Read them carefully, they will definitely help you if your iPhone is not turning on.
Part 1: Common iPhone 6 Not Turning on Issues
There are quite a few reasons why your iPhone 6 is not turning on; a few of them are listed below;
iPhone won't turn on, stuck on Black Screen.
iPhone is stuck on boot loop and it won't turn on.
iPhone stuck on white screen.
iPhone won't turn on, stuck at Apple logo.
iPhone keeps restarting.
These are some problems related to iPhones, where the device is not turning on; it is either shut down or stuck.
Part 2: How to Fix iPhone 6/6s Won't Turn on
It will be quite difficult if iPhone is not turning on, but there are quick fixes available which are discussed below for your convenience.
1. Change Another Charging Cable and Adapter
If iPhone 6 died won't turn on then it is possible that due to lack of charge the device got shut down. So, you need to connect it to the charging cable and leave it there for a few minutes. If charging the device turns it on, then the problem is fixed and you don't need to worry about it anymore.
But if it still not working then, check the Charging cable and the Adapter for possible damage! Maybe you are charging the device but because of severe damage to the charging accessories, it is not getting charged properly. If you find any visible damage then you need to replace them as soon as possible and then charge the device.
2. Force Restart iPhone 6
If charging cable and adapter are working fine and still, iPhone 6 won't turn on at all, then you are looking at an internal problem associated with iOS. In such situations, your first step should be restarting the device but as the device is turned off, you will have to make a Force Restart of iPhone 6. Here's how you can Force Restart iPhone 6;
Step 1: Simply, tap and hold the Power button with the Home key.
Step 2: When you see the Apple Logo on the screen, leave the buttons. Force restart is complete.
Quite a simple operation but works remarkably in certain situations. Hopefully, your iPhone 6 will be working properly after the restart, otherwise, jump to the next solution.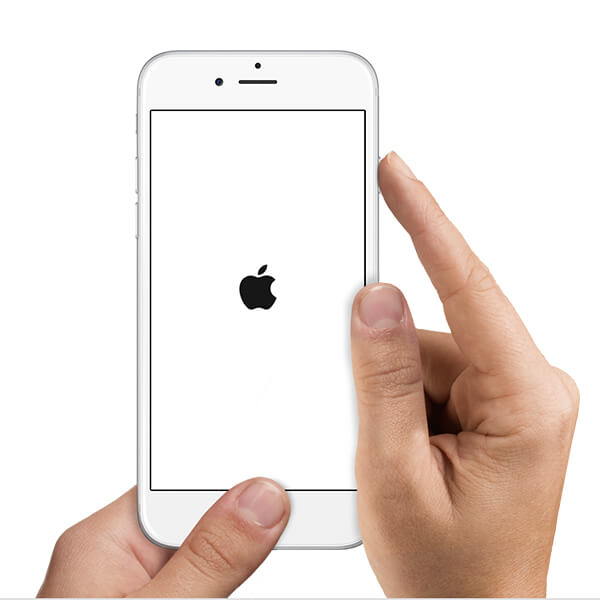 3. Restore iPhone from Recovery Mode
Even after restarting iPhone 6 not turning on black screen then you need to restore the device with iTunes. As the device is not turning on, iTunes won't detect the device unless you put it into Recovery Mode.
So, you need to put iPhone 6 into Recovery Mode and then you can connect it to iTunes to proceed. Here' how to do it:
Step 1: Launch iTunes on your computer and connect the iPhone 6 to that computer with a USB cable.
Step 2: Put iPhone 6 into Recovery Mode. (Switch off the device, Hold the Home button along with the Power switch, Wait until "Connect to iTunes" is on the screen)
Step 3: iTunes will detect the device immediately and notify you that it has detected an iPhone in Recovery Mode.

Step 4: Now confirm to restore the device and tap "Restore".
This is a regular method to fix any problems with the software, but it will also wipe all the files from your iPhone. So, you better make a backup of the device beforehand.
4. Check Physical Damage
If that's not working then check for physical damage! It is possible that wear and tear or due to some other reasons the iPhone 6 suffered physical damage and due to that the device is unable to turn on.
So, give it a very thorough checkup and find out if there is any visible physical damage occurred recently. If you find one then it could be the cause. Take it to the Apple Support Centre, they will tell you what to do next.
5. Reboot iPhone with UltFone iOS System Repair (ReiBoot)
But if you still think that it is a software problem then try to repair the iOS using UltFone iOS System Repair . It is a professional iOS repair tool that fixes the iOS very thoroughly without any data loss. This software will be a big help to you if iPhone 6 won't charge or turn on. You will find the steps below:
Step 1: Download and install UltFone iOS System Repair (ReiBoot) on your computer and then run the program. Now, using a data cable connect the iPhone to the computer.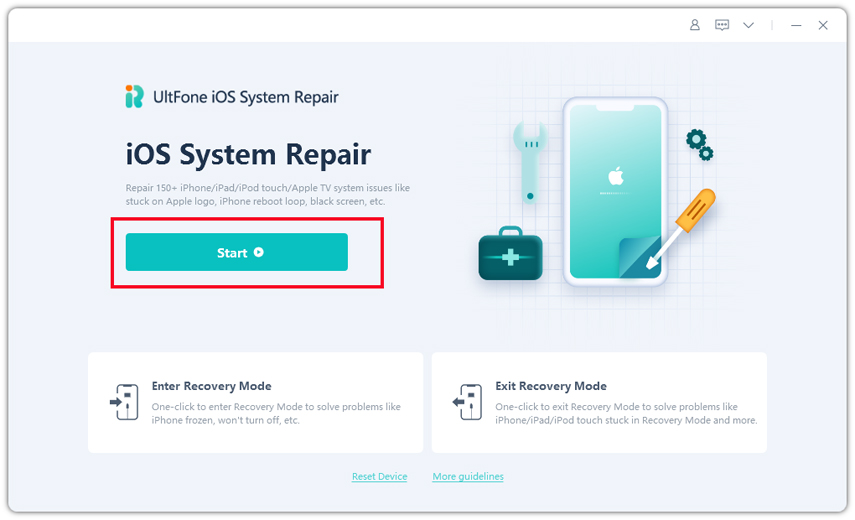 Step 2: After, establishing the connection hit "Fix All iOS Stuck Issues" from the main menu. Then, click "Start Repair" in the following window. Then download the firmware by tapping "Download".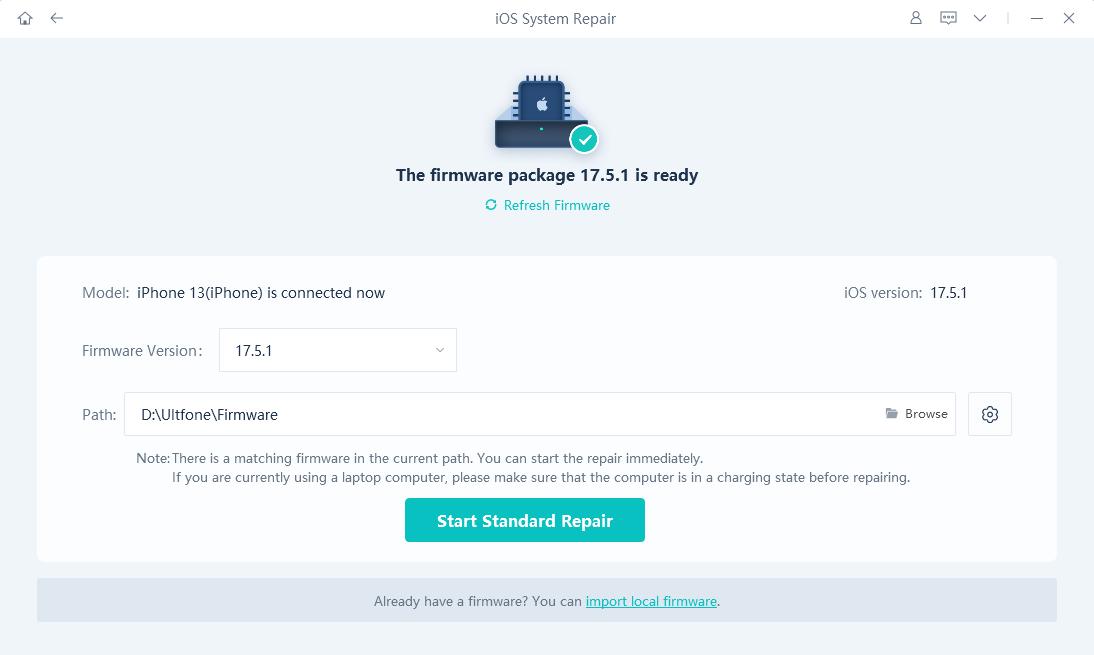 Step 3: Finally tap the "Start Repair" option, the software start repairing operating system for your device.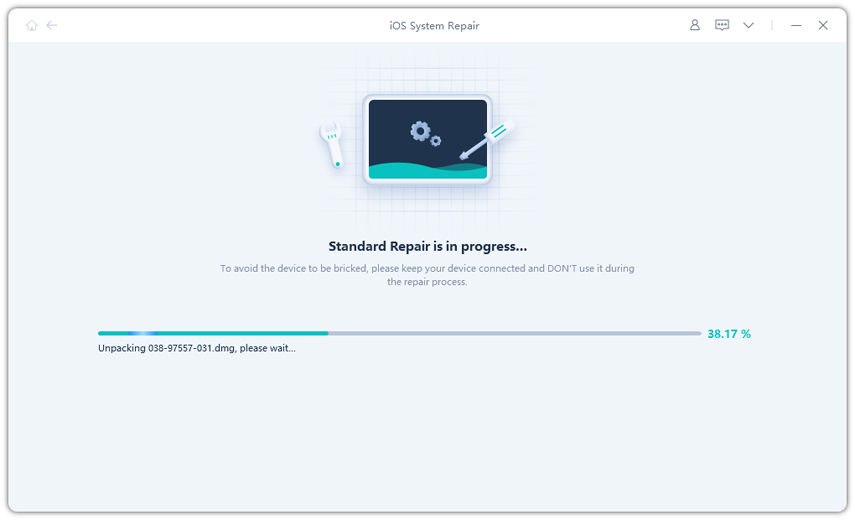 6. Contact Apple for Help
If UltFone iOS System Repair (ReiBoot) is not working then you are possibly facing hardware damage. Sadly, it will not be possible for you to fix such a problem at home. You need the help of professionals. So, you better contact Apple for help or take the damaged device directly to the nearest Apple Support Centre for further inspection. But keep one thing in mind that, if they find any damage and your iPhone is without warranty then you have to pay a lot of money to get it done. Otherwise, they will simply fix and return the device.
Clearly, there are a lot of reasons why your iPhone 6 is not turning on. It can get stuck on a black screen, or Apple Logo or it can even just shut down. But a handful of the most effective solutions are discussed in the article above. If you think it is a software issue then you should probably use UltFone iOS System Repair (ReiBoot), it is efficient and most effective one. Highly recommended! Sadly, if you have hardware issues then nothing can help you except for the Apple Support Centre.