Slide to power off Screen Keeps Appearing, How to Fix It?
Sometimes, you may find your iPhone works abnormally, which puts you into confusion for quite a long time before you can figure out how to make it back to normal. And one common issue with your iPhone is the slide to power off keeps popping up. This is often caused by a power short-circuit, which could be related with a fault with the power button and the casing or the motherboard, and water or dampness in the device. Luckily, here we will offer several easy options that you can use to get over iPhone keeps saying slide to power off.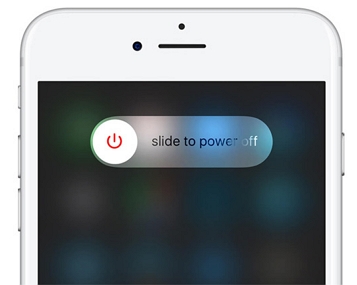 How to Fix Slide to Power Off Keeps Popping Up
Part 1: Examine Whether the Motherboard has Rust or Corrosion.
That slide to power off keeps appearing could largely be related with dampness due to intense humidity or falling into water, which cause a short-circuit inside. The only way to deal with this is to tear down the device and check if there is any corrosion. If yes, use a q-tip to wipe it dry. Don't neglect to do this even if you do not see any. And keep it dry then you can reassemble your iPhone.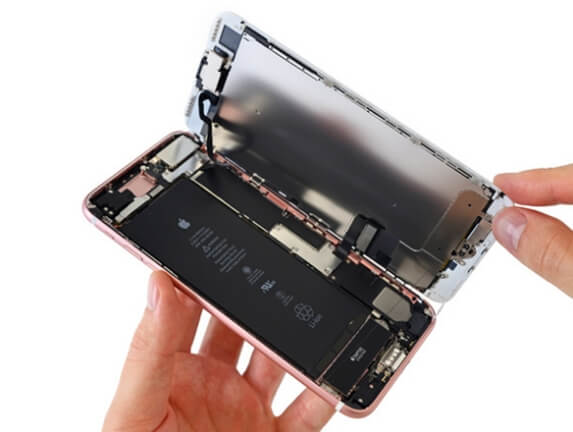 Part 2: Make Sure the Power Flex Cable is OK.
If it still doesn't work after making your iPhone dry, please ensure the power flex cable is intact. iPhone keeps trying to turn off can happen when the power button has a malfunction due to the power button's flex cable is damaged. Please replace it with a new cable if this did happen to your device.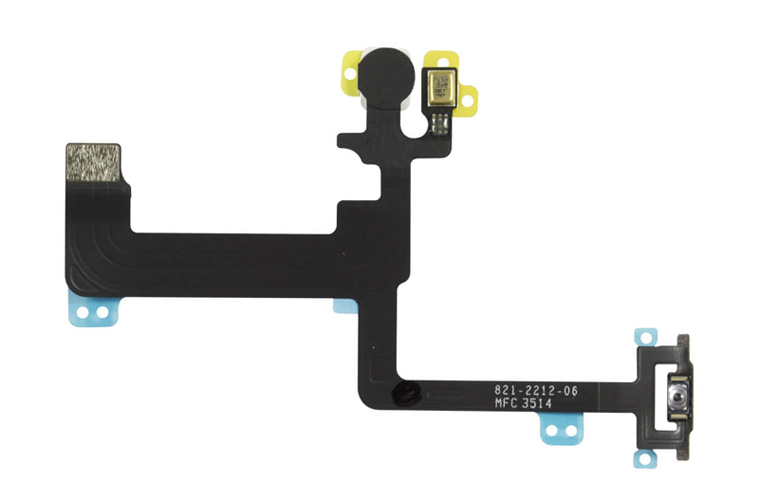 Tip 3: Try a Hard Reboot on Your iPhone to Fix Slide to Power Off Randomly Pops Up
If slide to power off randomly pops up on your iPhone could still not be solved, you may need to try doing a hard reboot, because the problem can be somewhere in the settings or application. Something wrong with the software can cause the issue.
The steps to hard reset an iPhone are slightly different.
iPhone 8 or above: Press and quickly release the Volume up button and Volume down button. Thereafter, press and hold down the Power button until the Apple logo appears on your iPhone screen.
iPhone 7 or 7 Plus: Press and hold down Power and Volume down button together until the Apple logo appears on your iPhone screen.
iPhone 6S or earlier, iPad, iPod touch: Press and hold down power and home buttons until Apple appears on your iPhone screen.
Tip 4: Fix Slide to Power Off Keeps Appearing without Data Loss
Sometime the slide to power off keeps popping ups indicating a mistake of your iOS systems. There might be a fault that stops the system running smoothly and correctly. So here we strongly recommend using UltFone iOS System Repair, which will refresh iOS system to fix iPhone slide to power off keeps appearing without data loss.
Step 1. Download the software for free and open it. The program will detect your device as soon as your iPhone is connected with the computer.
Step 2. Click "Enter Recover Mode" to fix stuck issues and go on clicking "Exit Recovery Mode" to bring device back to normal. Then the device will reboot by itself.
If necessary, you can choose to repair operating system to get rid of iPhone keeps slide to power off.
Step 3. Click "Repair Operating System" and press "Fix now" to continue.
Step 4. Choose a folder to save the new firmware and then click "Download".
Step 5. After finishing the download, the program will restore iOS system automatically.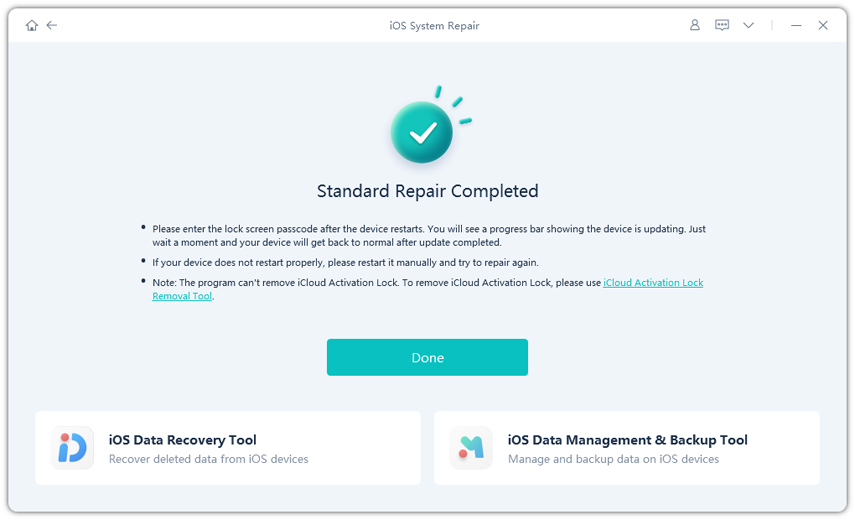 Conclusion
By far, you have got these 4 solutions to resolve slide to power off keeps popping up on iPhone 11/11 Pro/XR/XS/X/8/8 Plus/7/7 Plus/6s/6; and we hope the last method could help root out this problem. If you have other screen issues like iPhone black screen, iPhone recovery mode screen, iphone apple logo screen or more, you are always welcomed to contact us.