How to Fix Picture in Picture not Working on iPhone iOS 16/15
You are not alone. Lots of users have encountered Picture in Picture not working issue after iOS 16/15 update. There could be several reasons why Picture in Picture mode isn't working on your iPhone or iPad and being the compatibility issue is the most common one. However, the good news is that Picture in Picture not working in iOS 16/15 can be resolved. This guide will help you fix this problem without much hassle. So, continue reading.
Part 1. What Is Picture In Picture Mode On iPhone In iOS 16
With iOS 13, Apple introduced a Picture in Picture mode to the iPad and that Picture in Picture mode is added to the iPhone too, with iOS 14. This mode lets users to things such as enjoy FaceTime calls and videos while doing other things as well on their device. It works with applications that play video content. Below is the quick overview of how to use Picture in Picture on iPhone in iOS 16:
In order to do Picture in Picture on iPhone, open a video app such as Twitch app or Apple TV.
Play a video
Swipe up to navigate to home or press down the Home button on non-face ID iDevices.
The video will begin playing in a dedicated floating window, on top of the home screen.
You can move around and the Picture in Picture video will continue playing.
While the video in Picture in Picture mode is playing, one can drag it around to navigate it to a different corner of your device's screen.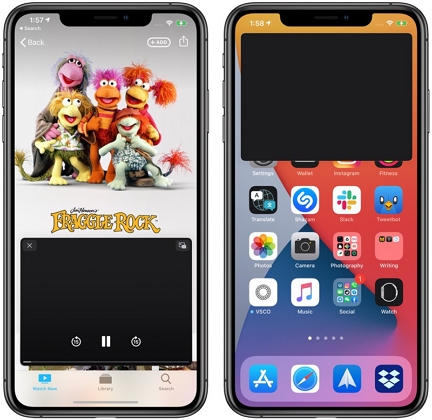 Part 2. iOS 16/15 Picture in Picture Not Working on iPhone/iPad? Try These Tips
If Picture in Picture isn't working on your iPhone or iPad, then have some patience and try the below tips that could help you resolve the issue.
Tip 1. Check compatibility
You may or may not know that Picture in Picture functionality demands support from the application developer. Picture in Picture cannot be used with all video applications. Since Picture in Picture functionality has existed on iPads for a while, lots of iPhone versions of applications already support the apt system features and will be compatible with iOS 14 Picture in Picture mode, for instance, Twitch. If your favorite video app doesn't provide support for PIP right now, then you have to wait for the app developer to offer the support.
Tip 2. Restart Your iPhone
If the video player app supports PIP mode, but not working, then try to reboot your iPhone. It could be due to some minor software glitch that making you going through this issue. And simply restarting the device can resolve the issue.
You can follow this guide on how to restart an iPhone or iPad.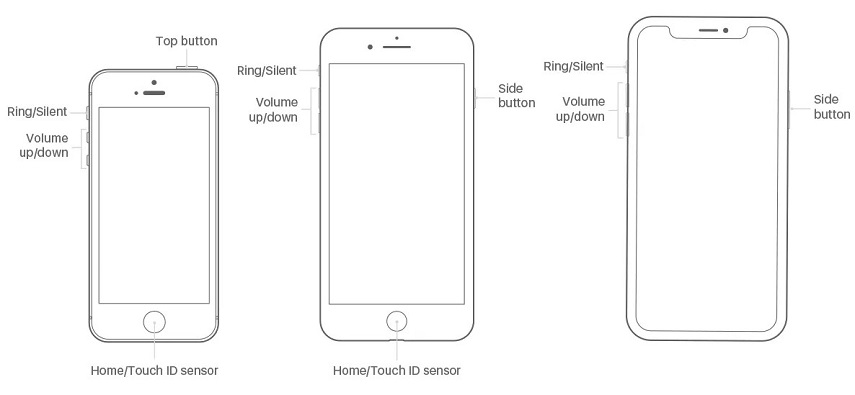 Tip 3. Turn on Picture in Picture in The Correct Way
It might be possible that you don't know the right way of using Picture in Picture mode. In Part 2 of this article, we have already mentioned how to use the mode for apps that support it. Nevertheless, below are the correct steps you need to follow to do Picture in Picture for YouTube and FaceTime.
Picture in Picture for YouTube
One of the most common requests is for PIP support for YouTube content. The saddening thing is that YouTube doesn't support the PIP feature on iPad or iPhone. It is not apparent if their plans have altered in wake of the new version – iOS 15. One way to do this is to rely on Safari.
1. Visit youtube.com through your Safari browser.
2. Play a favorite video and then make it full screen.
3. This will display the standard system video player controls. So, choose the newly-added PIP mode on an iPhone and the video will pop-out from the page.

4. You can alter tabs or move to different apps and the video will continue running.
Picture in Picture for FaceTime
FaceTime provides support for Picture in Picture multitasking. In iOS previous versions, navigating to a different app while on a FaceTime call would allow you to continue hearing the voice of other individuals, you're interacting with but you are not able to view them and your video paused. With PIP support, multitasking is indeed possible and you can continue the video call going.
All you have to do is leave the full-screen FaceTime and PIP is automatically triggered.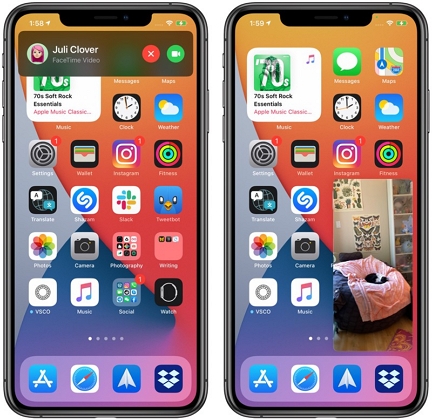 Tip 4. Update iOS
PIP mode is only for iPhone running with iOS 16/15 and iPad running with iOS 16/15. So, when iOS 16/15 Picture in Picture not working, ensure that your device is up-to-date to the required iOS version. To check and update the software on iDevice, follow the below steps:
Open Settings > Go to General > Software Update. If you see updates are available, then download and install them.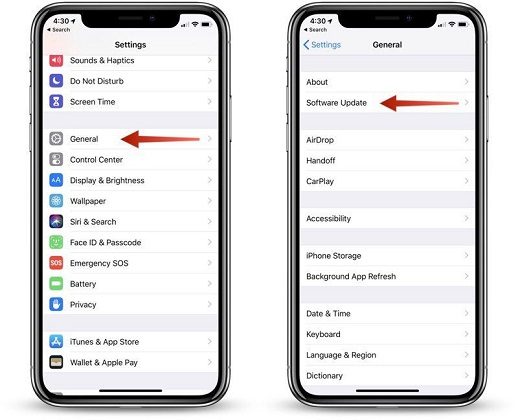 Tip 5. Repair iPhone System to Solve Picture In Picture Isn't Working iOS 16/15
If none of the above tips help you resolve Picture in Picture not working in iOS 16/15, then it's time to turn to UltFone iOS 16/15 System Repair tool. This program comes in very handy to solve the latest iOS 16/15 system issues without causing any data loss. Many users rely on this software to fix various common issues such as white screen, black screen, update problems, and much more. As there would be no data loss, so why not give it a try?
To learn how to use UltFone iOS System Repair to fix PIP mode not working, follow the below steps:
Step 1 Launch the program after installing it, connect your iPhone/iPad to the computer, and click on the "Repair Operating System" from the main interface.

Step 2 Tap the Fix Now button. This software will display the matched iOS firmware version with the connected device. We recommend you clicking the Download button to get the correct firmware version online.

Step 3 Finally, click on the Repair Now button and that's it. The software will repair your iOS and this will fix the issue as well.
Part 3. FAQs about Picture in Picture in iOS 15/14
1. How to Adjust Picture in Picture Window Size and Position?
Double click on any PIP window or use pinch gestures in order to change the PIP window size. You have three sizes-small, medium, and large. You can move small and medium windows to any corner of your device's screen. And the larger window can be positioned at the bottom or top of the screen.
2. How to Exit Picture in Picture Mode?
Once you're done, you can click once on the PIP in order to bring up controls. Hit the top-left X button in order to quit the window or hit the top-right button to move back to the source app – it will remove the PIP.
The Bottom Line
That's it!! As you can now see that there are some common workarounds to help you resolve the iOS 16/15 Picture in Picture not working on iPhone/iPad problem. But if nothing works, then UltFone iOS System Repair can be of great help to fix your issue.