How to Fix iPhone 6 Weak Wi-Fi Signal
"My iPhone 6 got weak Wi-Fi in my house and I cannot reconnect. When toggling Wi-Fi off and back on it doesn't even pick any network in range, and there are usually 4-6 available. I have powered off the phone and back on for several time, but still got poor network. Anyone knows how to fix weak Wi-Fi signal on iPhone 6? "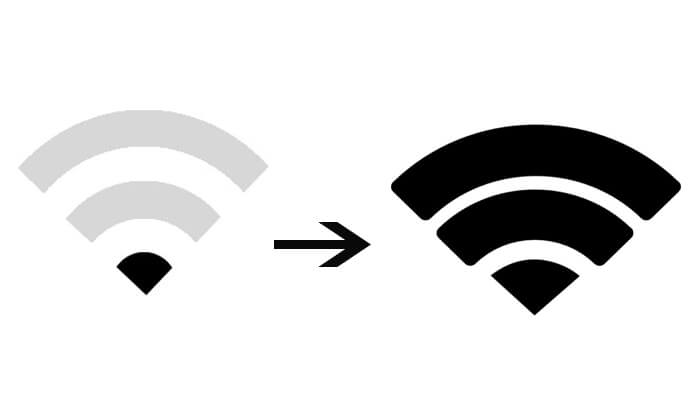 Many people have seen weak Wi-Fi on iPhone 6/6s after iOS update, screen replacement or all of a sudden. Some said they can only get the signal near the router, and the signal will lose if they leave the room for few metres. Some users even got a greyed-out icon or no signal shown on their device. Restart iPhone can be the first choice to fix iPhone 6 weak Wi-Fi signal issue, but it seemed fail to work for many users. The reason for this error is usually due to router issue or iPhone system problem, here we share some tips and tricks to fix Wi-Fi signal is weak on iPhone 6/6s/6s Plus/6 Plus in iOS 12/11/10. You can try these methods one by one to boost your iPhone/iPad signals.
5 Solutions to Fix iPhone 6/6s (Plus) Weak Signal
Solution 1: Reset Network Settings
In most cases, iPhone poor Wi-Fi connection is caused by the network issue, reset the network to factory settings will solve this issue, and this is also a solution suggested by Apple Service: Go to Settings ->General -> Reset-> Reset Network Settings.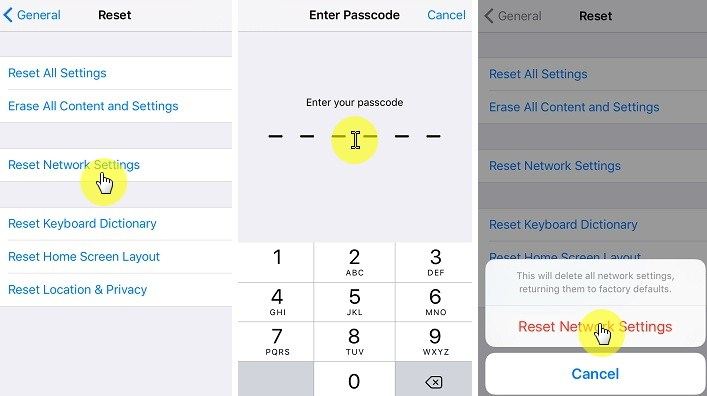 Solution 2: Force Restart iPhone 6/6s (Plus) to Fix Poor Wi-Fi Signal
If the network abd router is working well, please try to force restart iPhone 6 to fix it. Just press the home button and the power button at the same time at the same time until you see the Apple logo and let the restarting process finish.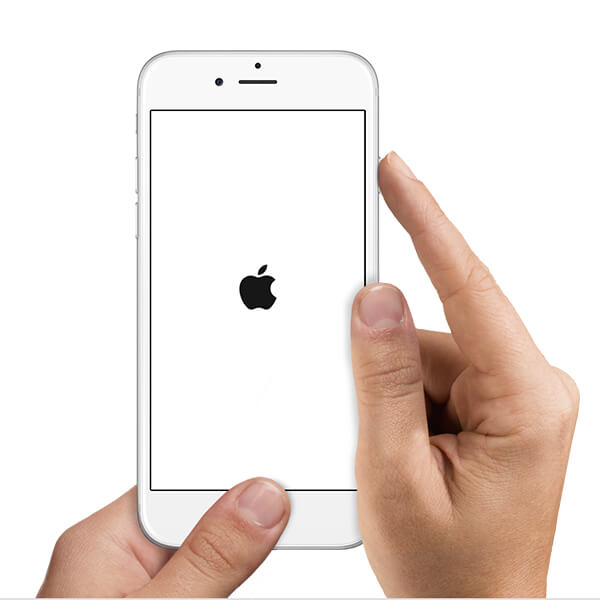 You can also use the Free iOS System Repair to force reboot iPhone by entering and exiting recovery mode.
Free download and run this software, connect iPhone to computer and then click "Enter Recovery Mode" on the main interface. Your device will enter into recovery mode within seconds.
Now click "Exit Recovery Mode" to bring iPhone back to normal. Your device will reboot automatically, log into the Wi-Fi connection again.
Solution 3: Set Custom DNS to fix iPhone 6 Weak Wi-Fi Signal
Sometimes, if your ISPs DNS servers are having problems, you can switch to Google DNS or Open DNS. You can follow the instructions below to change your DNS settings.
Open Settings app on iPhone and tap on the Wi-Fi menu, find out your Wi-Fi connection from the network list.
Scroll down until you see the DNS section; enter a new DNS server address. Here are two free DNS service:

Google DNS: 8.8.8.8
8.8.4.4

Open DNS: 208.67.222.222
208.67.222.220
Solution 4: Fix iPhone 6/6s Keeps Dropping Wi-Fi Connection Via Factory Reset
Restore iPhone to factory settings can be a fix for many iPhone problems. It will setup your device as a totally new one, but will also erase all the data. If you don't see any data loss, check solution 5. Here's how to perform a factory restore:
Go to Settings -> General -> Reset -> Erase all Content and Settings -> Erase iPhone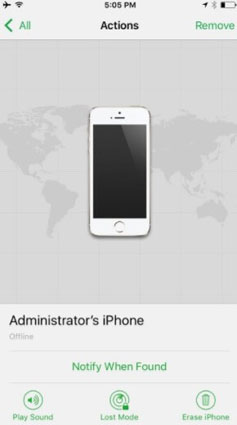 Solution 5: Ultimate Fix for iPhone 6/6s Wi-Fi Low Signal
Instead of restoring, fixing iPhone Wi-Fi greyed out can be much easier and more secure with UltFone iOS System Repair. It helps to get rid of all kinds of system issues after iOS system recovery. Here's how it works:
Step 1 Click "Repair Operating System (Fix All iOS Problems)" on the main interface.

Step 2 Then you'll enter the firmware package downloading page. Choose a save path and click download to get the latest firmware version.

Step 3 Press "Start Repair" button after downloading, the software will start to repair the operating system. When the repairing process ends, your device will reboot automatically
Conclusion
With the methods introduced, your Wi-Fi signal on iPhone 6s/6 or other iPhones must be strengthen a lot. In these aforementioned methods, UltFone iOS System Repair is best recommended as it is not only the best free iPhone signla booster app but also a system repair tool to fix iPhone/iPad stuck at white apple logo , recovery mode, black screen, etc.