How to Fix iPhone Won't Go into Sleep [Fixed]
Display screen on iPhone 8 will not turn off automatically when not being used unless right hand button is pressed manually. I usually leave my iPhone 8 set for 5 minutes' auto-lock interval, but it wouldn't go to sleep or auto lock for seemingly very long period of time.
Quite a few iPhone users report on Apple Discussions and Reddit that their iPhone 8 won't go to sleep mode automatically. Some of them theorize that it wakes up to send data or something, but it seems not going back to sleep overnight. This obviously drains battery quite a bit. Read this post to get how to fix iPhone screen not going to sleep on iOS 15/14/13/12.
1. Press Sleep/Wake Button
If you regard this sleep mode glitch as negligible, the easiest solution is to manually press Sleep/Wake button on (also named Power button) the right side of iPhone 8 series. You should definitely try it out.
2. Lock Screen via AssistiveTouch
If your iPhone 8 won't auto lock screen, try to deal with the issue by toggling AssistiveTouch on and have it slept with it. The process should be: launch Settings app and then hit on General, tap on Accessibility. Scroll down and click on AssistiveTouch. Enable this button and you are about to see it on your iPhone 8(Plus) screen, just hit it and then tap on Device, then you can see "Lock Screen" option, manually click it.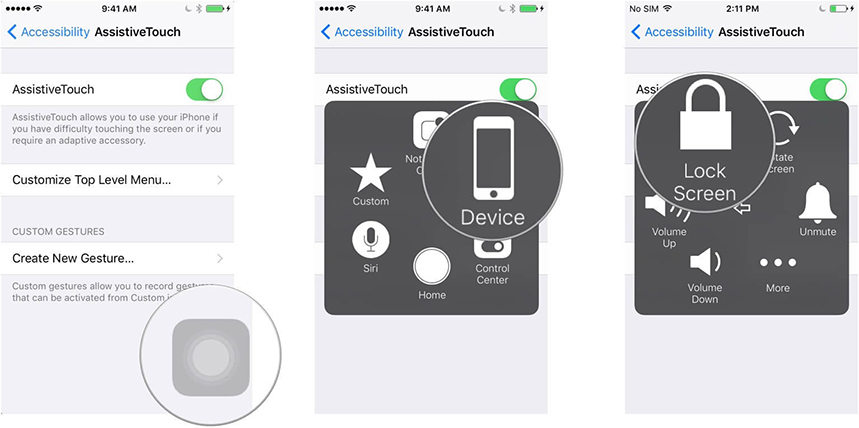 3. Change Auto-Lock Time
First of all, go and take a look at the settings that may lead to this phenomenon. Just hit on Settings > Display & Brightness > Auto-Lock and then to see which amount of time it is set to auto lock at present. If it is Never, change to any other time interval (30 seconds, 1 minute, 2 minutes, 3 minutes, etc.) manually.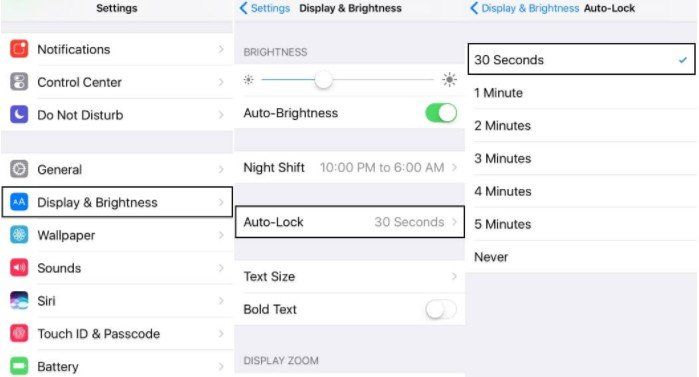 Note: If you have turned on Low Power Mode from Settings > Battery or Control Center, Auto-Lock will turn to 30 seconds timing automatically. This operation will shorten auto lock time.
4. Disable Raise to Wake Mode
Regardless of the time chosen, the iPhone auto-lock does not work? Raise to Wake mode might keep iPhone 8/8 Plus awake by itself occasionally, so please turn it off, do not move it in hand or pocket, and just laying it on undisturbed desk, which will test whether the device screen will automatically go dark after a few minutes of not using or not.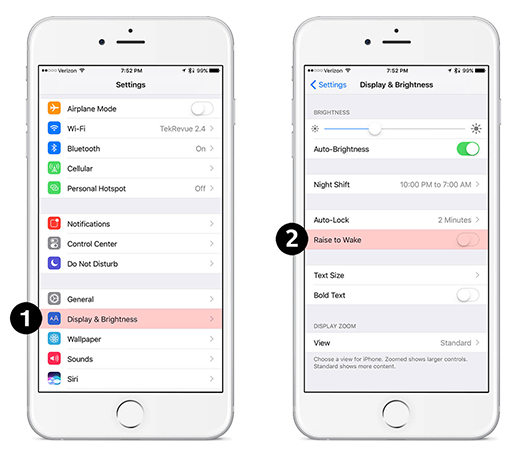 5. Reset All Settings
When iPhone 8 won't enter sleep mode, try to reset all settings by navigating to Settings > General > Reset > Reset All Settings. In the Reset All settings, your personal data won't be removed, just restore your smartphone to original factory settings.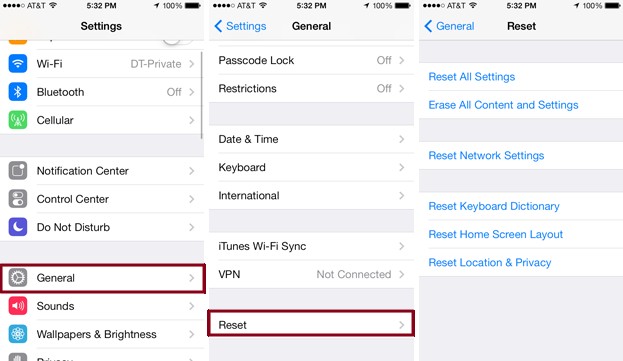 6. Upgrade iOS version
The iPhone 8 screen won't automatically lock? In case the previous tips and tricks don't help, just check out whether your iOS version is the latest one because Apple update software frequently to cope with bugs that users' feedback and perhaps this bug has been repaired with the team. Now go to Settings > General > Software Update. Then hit on Download and Update to upgrade iOS on iPhone.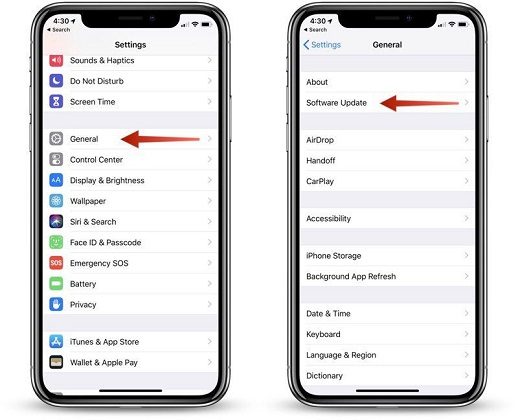 7. Restart iPhone 8/8 Plus
You may attempt to restart your iPhone 8/8+ smartphone with several ways in the following:
Soft reboot iPhone 8(+):
1. Tap on Settings > General > Shut Down to power off your machine and then press the right button of the phone for about 10 seconds, it will reboot soon.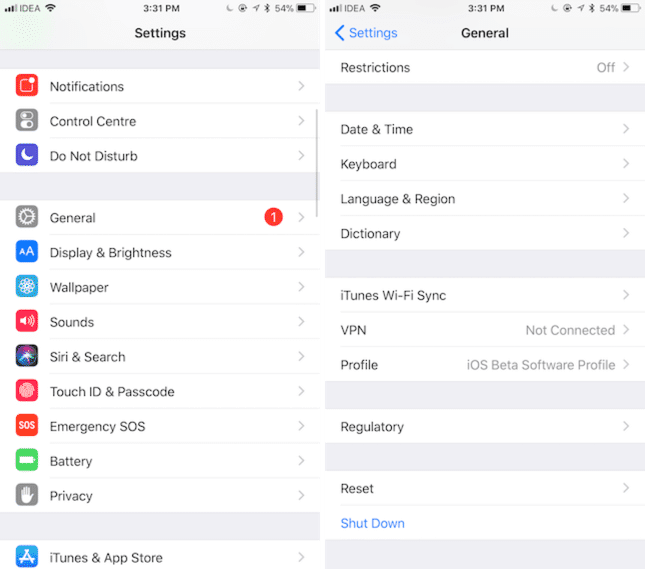 2. If AssistiveTouch is enabled, hit AssistiveTouch > Device > More > Restart. Your cellphone will reboot automatically.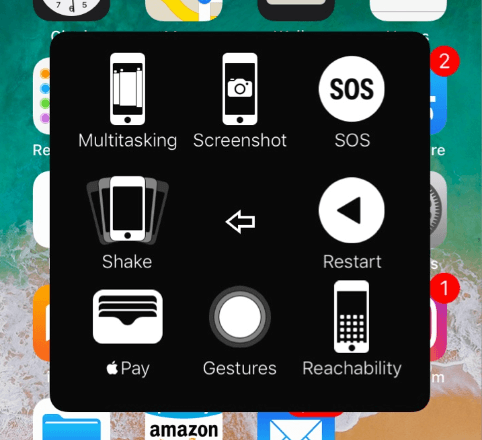 3. Press Power (also named Sleep/Wake) button on the right side of the device and then you will see "Slide to Power Off" screen. Just tap on it and it will shut down. Then you should press Power button again for about 10 seconds to boot it.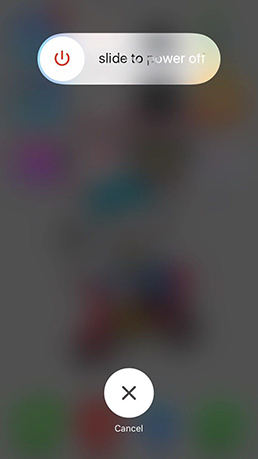 Force restart iPhone 8(Plus):
Hard restart with free UltFone iOS System Repair by connecting your device to computer. Then click Enter Recovery Mode and Exit Recovery Mode button to force restart your iPhone without buttons.
Force restart with buttons. Tap on Volume+ and then Volume- rapidly, and then hold Power button until Apple logo appears.
8. Fix iPhone Won't Go to Sleep with UltFone iOS System Repair
Restarting fixes for a couple of days but it returns again? Try to utilize the powerful UltFone iOS System Repair program and repair your system. The brief steps are:
Step 1. Download, install and launch this piece of software and then connect your iPhone 8 to Windows/Mac computer.
Step 2. Tap on Start button from the main interface and continue getting access to another window, hit on "Standard Repair button.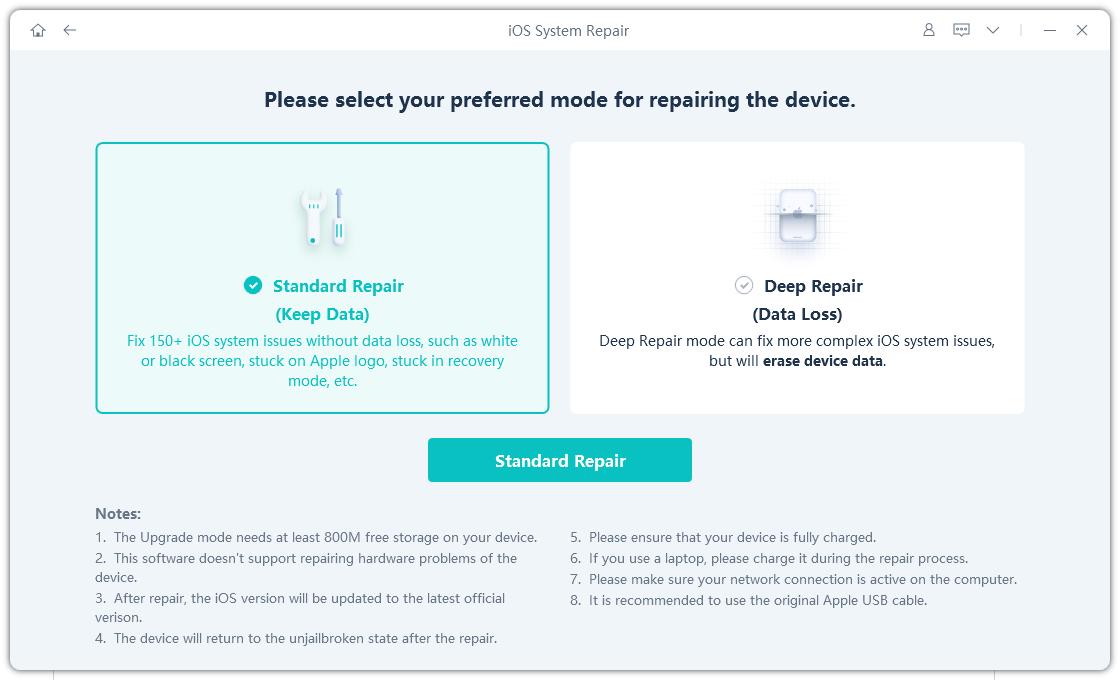 Step 3. Tap on "Download" button to begin repairing your iPhone 8 series system. Finally, to check the sleep mode.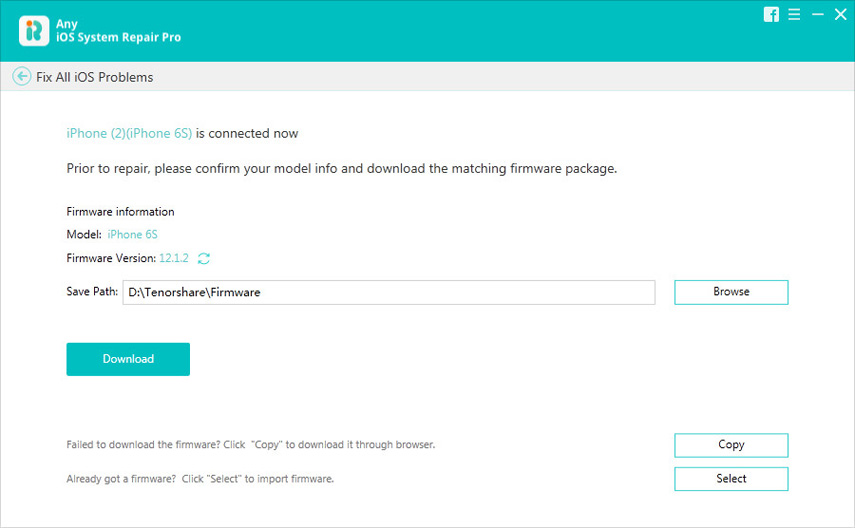 9. Get in Touch with Apple
If the problem persists, you should take the phone to Apple Store or tickling your iPhone 8 won't go into sleep mode issue to Official Apple Support page. They would give you some professional workarounds technically.
The Final Words
Now you could attempt one of the above methods if you are experiencing the same annoying iPhone 8 keeps waking up and won't go back to sleep problem. Let me know if they resolve your issue.