How to Restore iPhone
In the below article, we are going to discuss how to restore iPhone along with knowing what does restore iPhone mean. Further, we will also be discussing various ways to restore iPhone to factory settings that will aid you wipe clean your iPhone and its data which is necessary in situations such as resell your iPhone, solve some issue, and so on.
Part 1: What Does Restore iPhone Mean
Restoring iPhone helps solve many issues regarding your iPhone such as freezing, crashing, and some anonymous device-related problems that are even difficult to identify. Today's smartphone tend to be complicated and sometimes it is difficult to get the issue solve. In such cases a simple restore of your device will aid you and get the problem solved. The restoring of iPhone not only takes away all your data but it also takes away all the issue with it. Various stuck scenarios, sluggish appearance, abnormal performance, and so on can be resolved by a simple restore of iPhone. Well, to restore your iPhone you do have 2 different ways. First one being via factory settings and the second one using from backup. In either way, the result will be same—restoring iPhone. Now that we have come to know the importance of restoring iPhone, let us now see how to backup and restore iPhone.
Part 2: How to Restore iPhone to Factory Settings
Let us first see how to restore iPhone to factory settings.
Way 1: Restore iPhone from iTunes
Sometimes, restoring iPhone tends to the best solution for solving the issue. Therefore, try restoring your iPhone via iTunes to get the issue solved. The one and only problem with this method is data loss. Therefore, many of the iPhone users don't opt for this solution. Follow below guide to get to know how to restore iPhone from iTunes.
Step 1: Open the latest version of iTunes on PC and simply connect the device you wish to restore. If prompted for passcode, simply provide it for further process.
Step 2: Select the iPhone in iTunes and go to the Backups section. Select option "Restore iPhone".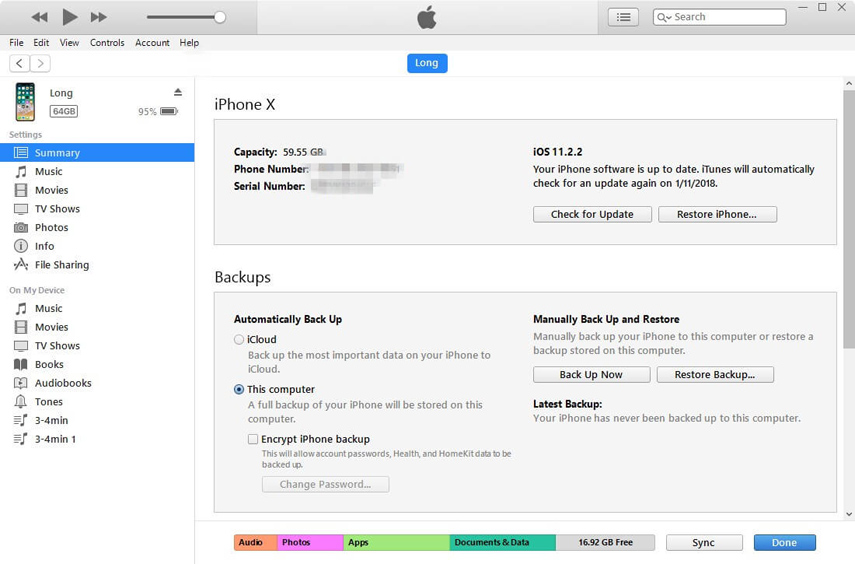 Step 3: Tap the option Restore and wait for the process to get finish.
Way 2: Restore iPhone Without Computer
You can even restore iPhone 6 without iTunes. Read below guide to know how.
Step 1: To restore and reset your iPhone, simply navigate to Settings >> General >> Reset. Here, select option "Erase All Content and Settings".
Step 2: Provide passcode and click the Erase iPhone option. Now provide your Apple ID as well as password so as to confirm reset action. Once the restoring process is done, your iPhone will start with the initial startup screen and will be restored successfully.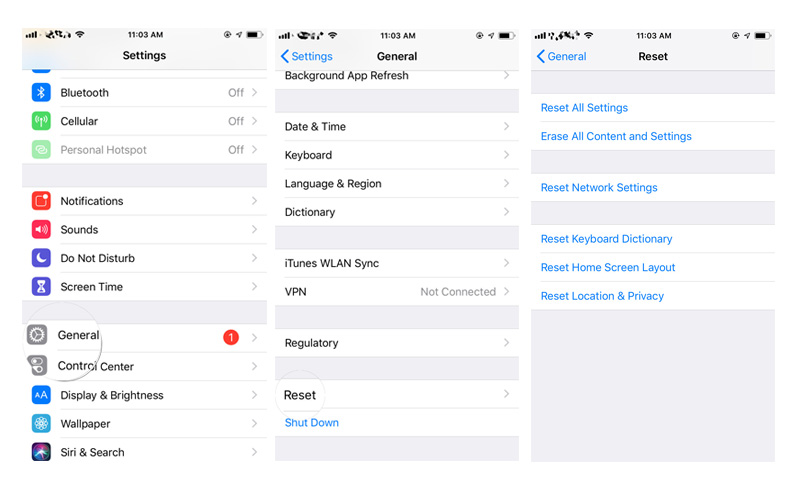 Way 3: Restore iPhone Without iTunes or Password
In order to restore iPhone 7, in case you are not able to restore it using above methods, the nest simple way is to restore your device via UltFone iOS System Repair.. The software tends to be a finest solution to think of when everything else stops working for us. It has a very simple and understandable user interface that helps to solve the issue along with to restore your iPhone with ease. You definitely do not need any technical knowledge to use the software. The software will further aid in instantly solving any iOS type concern. Follow below simple and easy steps to know how do you restore an iPhone.
Step 1: Download and then install the software on your system. Launch the software and connect your iPhone to it. Select Repair Operating System option. The "Repair Operating System" function can factory reset iPhone/iPad without iTunes/password.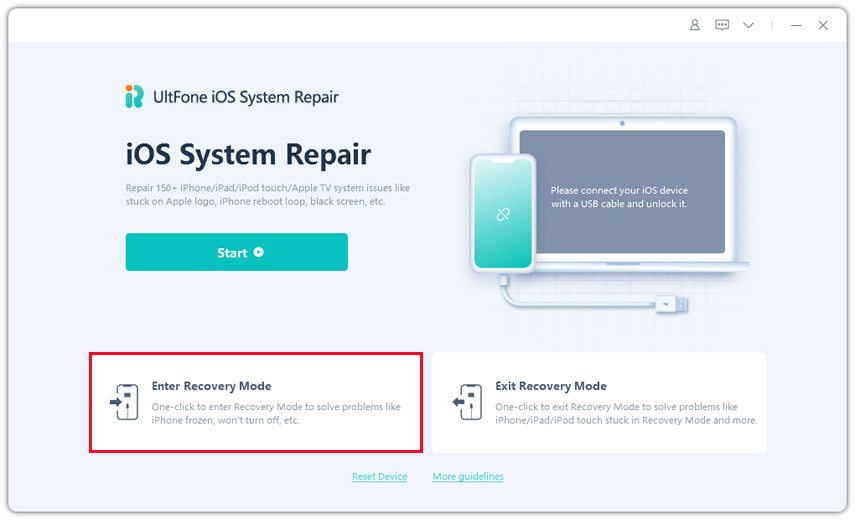 Step 2: Select "Deep Repair" mode and then latest and newest firmware package is needed and hence download it via Download option.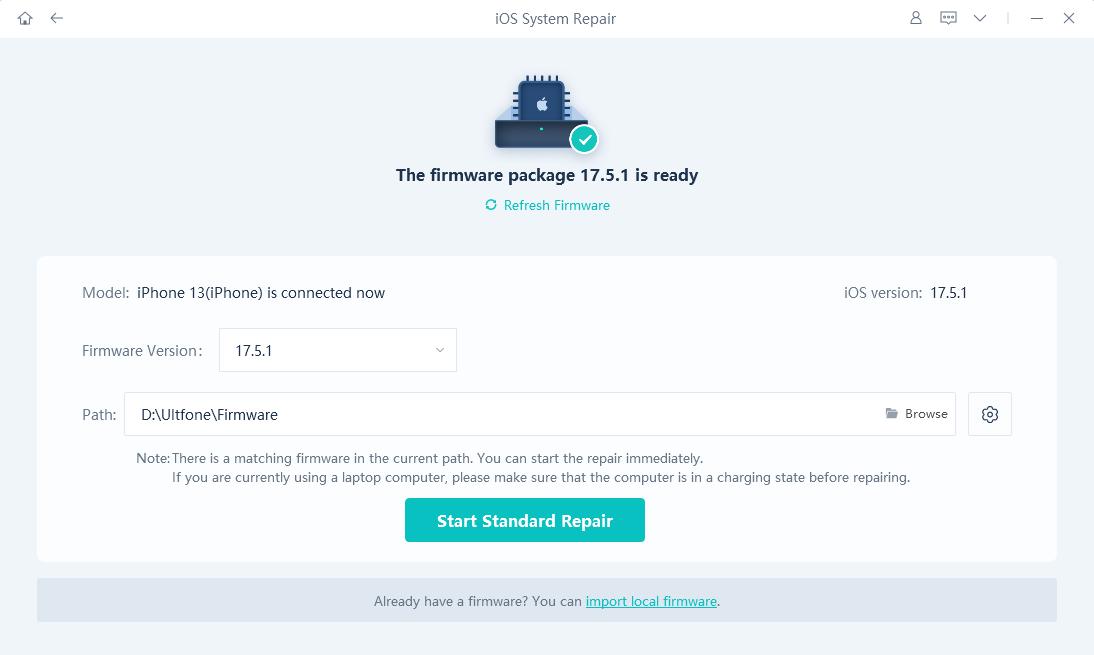 Step 3: So as to restore your iPhone, tap "Start Repair". A deep repair is required for your iPhone to get restored.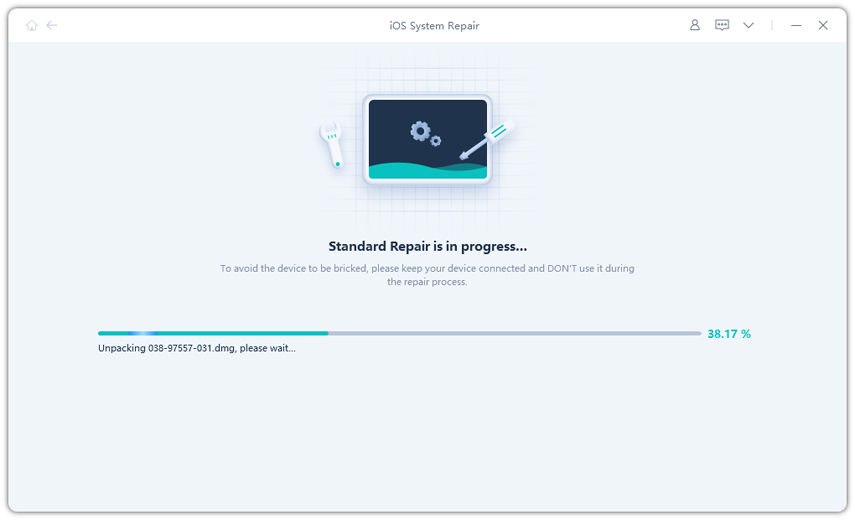 Part 3: How to Restore iPhone from Backup
Once you are done with resetting of your iPhone with above described simple ways, you will also need to set it up again from the start. Follow below discussed ways to do so.
Restore iPhone via iCloud Backup
Step 1: Switch on your iPhone and when asked provide your details such as WiFi password. Follow the on-screen instructions till you get to the page wherein you will be given the option of "Set Up iPhone".
Step 2: You will be provided with 3 options: Restore from iCloud Backup, Set Up as a New iPhone, or Restore from iTunes backup. Choose Restore from iCloud Backup option and provide details of iCloud account.
Step 3: Once done, your iPhone will get restored with all data. Just have some patience till the restoring process is over.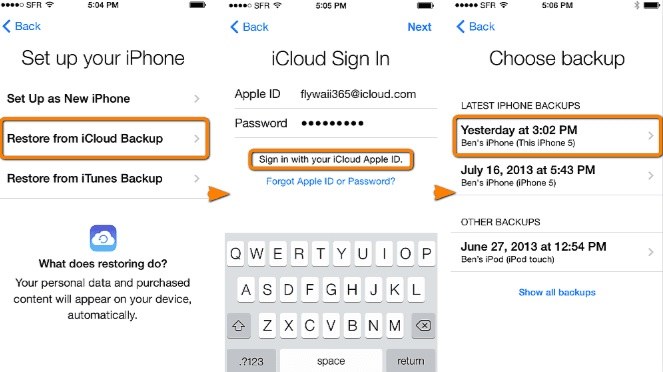 Restore an iPhone via iTunes Backup
Step 1: Switch on your iPhone and when asked provide your details such as WiFi password. Follow the on-screen instructions till you get to the page wherein you will be given the option of "Set Up iPhone".
Step 2: You will be provided with 3 options. Choose Restore from iTunes Backup. And when Connect to iTunes message pops up, connect your iPhone to computer. A restore option will be seen on screen. Click on it and then tap continue.
Step 3: Your iPhone will automatically set up, with everything restored via iTunes backup.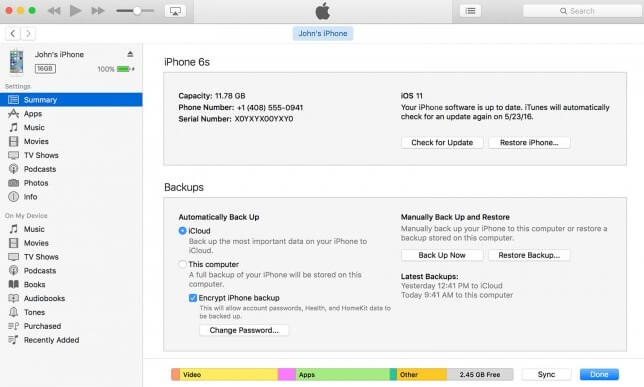 Conclusion
The above guide has discussed and described in detail various methods to "backup and restore disabled iPhone". We have also known the importance of restoring an iPhone. We hope you have got all the necessary information you required for restoring an iPhone and resetting it. We do suggest UltFone iOS System Repair (ReiBoot) to get your restoring task done easily. Share with us any feedback regarding above restoring methods, if any, by commenting below.