Why Does Apple Music Keep Crashing? Fix Now - iOS 16 Supported
Apple Music Freezing/Crashing
Anyone else having their Music crashing and iTunes Store keep flashing and crashing. On software 13.2.2 and iPhone 11 Pro. Also causing the phone to heat up considerably. thoughts?
Apple Music is not a heavy application but it might end up crashing for a few times. There can be many bugs and fixes to the Apple Music app crashing problem. One has to know all the in-depth information about the player and your iPhone applications.
The Apple Music and iTunes store sometimes keep on flashing different colors and it can also cause your phone to heat. You need to find a solution to it and that is why we have come up with a guide to help you fix all these issues. Now, you can listen to music without any interruptions with our best ways to fix Apple Music crashing on your device.
Tips to Fix Apple Music Keeps Crashing Issue on iOS 16
Follow our tips below to fix this problem. We have tested that they are working for this issue. If one fails, just move to the next one.
Tip 1: Do Some Checks with the Apple Music App
There are a fews things to check about Apple Music app in case of fixing Apple Music App crashing. Do as the following guide.
1. Force Close the Apple Music App
It is always a better option to restart Apple Music whenever Apple Music app keeps crashing as it will reset the settings. It is pretty easy and here are the steps you need to follow. Make sure you have closed the app from recent apps section to start the force starting process:
Step 1: Double click the home button to bring out the screen of all the background apps running. If you are using an iPhone where Home button is not available, you simply need to swipe up the screen and pause in between. This will bring the same screen of background apps.
Step 2: Then go for Music application and swipe it up to force close it.
2. Update the App
Whenever there is a new release of any new version of app, the previous version start catching bugs and it can only be fixed by updating the app. If you are still finding the answer to why does Apple Music keep crashing after the free 3 month trial, maybe updating the app will help you find your answer. Let's see how to do it:
Step 1: Go to the app store and search for "Apple Music" and tap on it.
Step 2: You will see there an "Update" written in blue button if the app is not updated. If you are already using the newest version of the application, the blue button will show "Open" button instead of update. Click on update to reduce the chances of Apple Music app crashing while listening to the music.
3. Delete and Re-install it
Sometimes it always work the old fashioned way. All you need to do is uninstall your Apple Music from the device and reinstall it on your device. Sometimes, there are a few files for the data of your app that can result in Apple Music crashing a lot of times. Here are the steps you need to follow to delete and re-install Apple Music on your iPhone:
Step 1: Unlock your device and look for Apple music from the list of application. Tap and hold the Apple Music app and you will see an 'x' on the side of the icon. Click on that and it will uninstall the app from your iPhone.
Step 2: Visit apple store and search for "Apple Music" and go on to install it on your device. Sign in with your account and in a lot of cases, this simple thing has fixed the apple music issues.
Tip 2: Reset iPhone Settings
Resetting iPhone settings can be used for all app not working issues. So you can use it to fix Apple Music keeping crashing. To start with resetting your iPhone settings, you have to go to the settings section of the app. Here are the steps you need to follow:
Step 1: Go to the "Settings" and then you will find "General" tab on it. And around the last few options, you will find "Reset", tap on it.
Step 2: You just have to tap on "Reset All Settings" and it will help fix the apple music error.
Step 3: Voila! You've successfully completed the reset process for your iPhone.
Tip 3: Force Restart iPhone
Before we move on to reset your iPhone data, you can always try to restart you iPhone and see the answer to why does my Apple Music keep crashing. If not, here are the steps you need to follow in order to hard reset your iPhone:
For iPhone 6 or earlier versions: You have to hold both home and power button at the same time and after a few seconds, you will see Apple Logo. Release the buttons then.
For iPhone 7 Plus: Go on to press the volume down button and power button to hard reset the device. Again release the keys when you see apple logo.
For iPhone 8 and iPhone X: This one is a little complicated and you have to press and release the volume up button and then repeat the same for volume down button. And then go on to press the power button until the apple logo appears on the screen.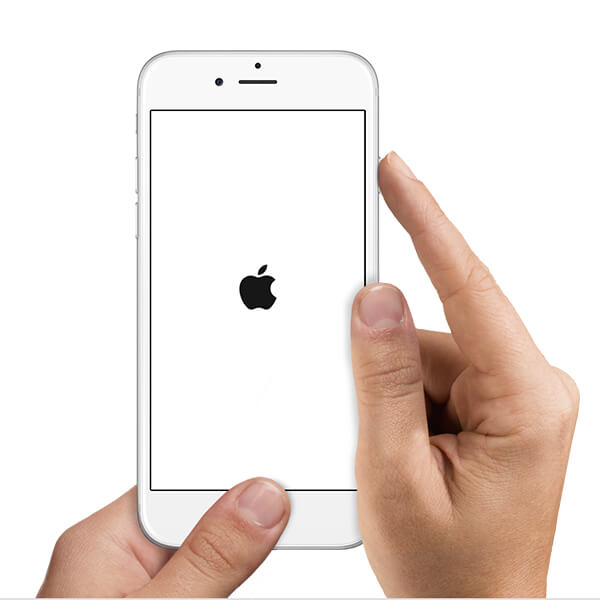 Tip 4: Change Apple ID Country and Region
There are a few places and region where you cannot use Apple Music and it is really a shame. But, to start using apple music in these places, we have the guide to help you out. Here are a few steps you need to follow:
Step 1: Go to the "Settings" and then Apple ID settings from the same section for Apple Music keeps crashing. View your ID and confirm your fingerprint to get access to it.
Step 2: On the 3rd number, you will see a Country/Region option and tap on it. Change your actual location and put it to a place where you can use Apple music. Exit the settings and go on to enjoy Apple Music.
Tip 5: Check iPhone Storage
Sometimes a full storage can cause a lot of issues and if it is already full, this will stop downloading songs and streaming songs in your phone. Here's how you can check it:
Step 1: Open "Settings" and go to the "General" section, you will find "Storage and iCloud usage" there and tap on it for the fix to Apple Music keeps crashing.
Step 2: Tap on 'Manage Storage' and wait for a minute or so to find out the left storage and if it is full, go on to delete some of the data.
Tip 6: Repair iOS 16 System to Fix Apple Music Crashing
If all the above methods failed, try this method instead. UltFone iOS System Repair is an all-in-one software where you can get any issue fixed. The software helps in fixing over 150 iOS system problems with ease. Compatible with all Windows version, the tool is effortless and provides best result.
Key Features:
Entering and exiting recovery mode is free.
Helps to fix up to 150+ issues on iOS system for iPhone/iPad/iPod/Apple TV.
Lets you update or downgrade your iOS versions (only Apple signed versions).
Step 1: Launch the Program on your PC and connect your iOS device using a lightning cable to the PC.
Step 2: Once you have connected your device, you have to click on the option "Repair Operating System (Fix All iOS Problems) and it will start processing.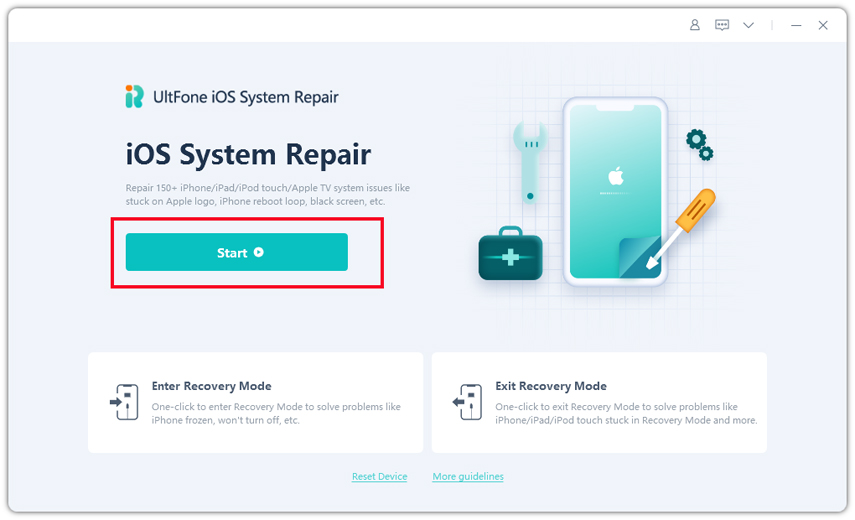 Step 3: On the next screen, you need to click on "Fix Now" button.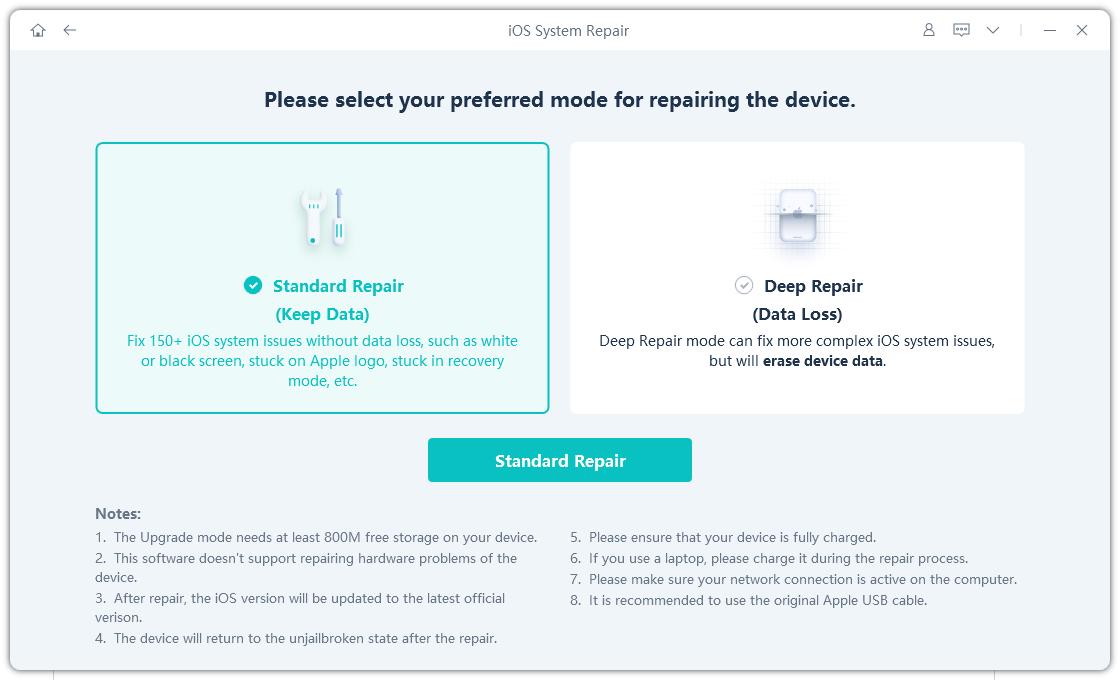 Step 4: UltFone is designed to fix the issues using its Standard Mode. If at all it doesn't help you, you can use the "Deep Repair". Now, hit on "Download" and the program will get you the matching firmware.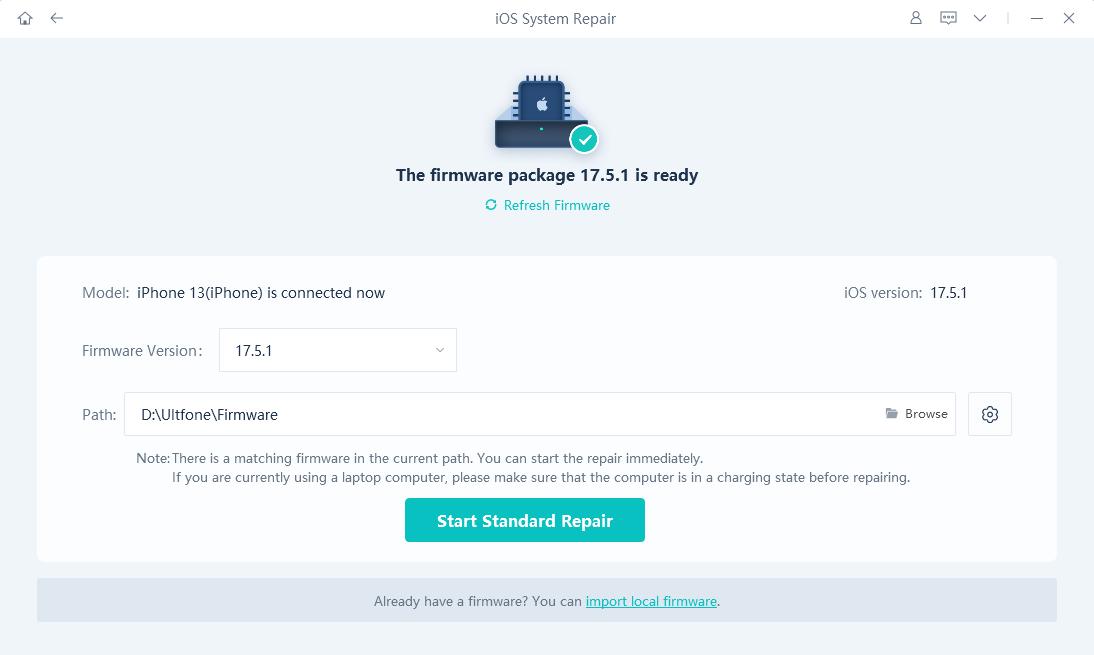 Step 6: Once the firmware is downloaded, hit on "Repair Now" and the program will repair any iOS 16 issue.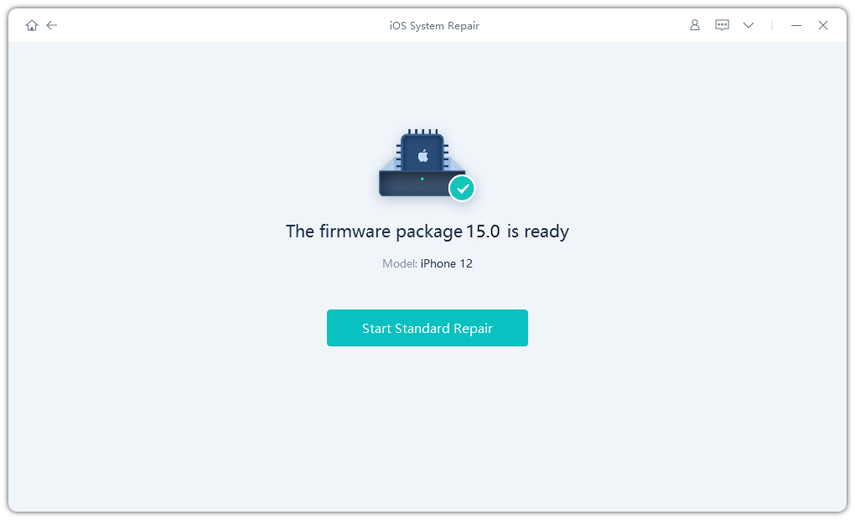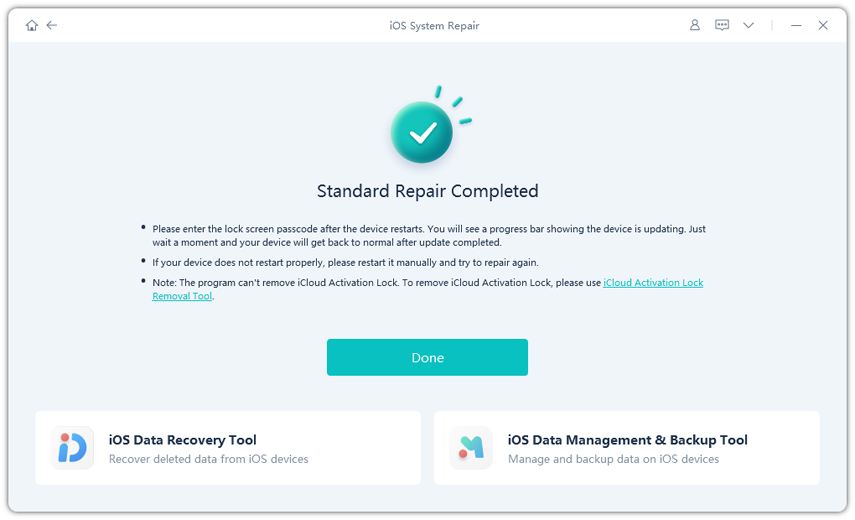 Let's Sum up
We hope this guide helped you to fix the Apple Music keeps crashing issue on your iPhone. Use all the methods and find what works for your problem. Share it with us and we will surely keep coming back with new and updated methods to fix all such issues.