iPhone Home Button Not Working After iOS Update
Is your iPhone Home button single click not working or has it become unresponsive after iOS 16/15/14 update? Some users do seem to have persistent issues with the home button on iPhone. We may be able to offer some advice on getting it fixed. Now let's see how to fix Home button not working in iPhone 12/11/X/8/7...
4 Methods to Fix iPhone Home Button Not Working after Update/Reset
Method 1: Recalibrate your iPhone's Home button
Step 1: Launch any iOS app that comes pre-installed on your device.
Step 2: Press and hold the Power (Sleep/Wake) button until the "Slide to power off" appears on the screen.
Step 3: After that, release the power button and press and hold the Home button until the "slide to power off" slider disappears.
These actions ought to recalibrate home button, if doing this one time still cannot solve this issue, please try repeating the process more times.
Method 2: Clean your home button
It is very much possible that the Home button not working issue and unresponsiveness after update is due to dust clogged in it. Usually, repair takes up a lot of time and money so you can try cleaning the thing yourself.
One of the best ways to clean the home button without having to play around with the screws is to just press the button and air dust it. This usually blows away some of the clog dust and helps you get back some good responsiveness with the home button.
Method 3: Enable assistive touch when home button not working after iOS 16/15/14 Update
Accessibility has an option called Assistive Touch. You can enable this to have a virtual home button on the screen to fix iPhone Home button not responding after iOS 14/13 update. To enable this:
Step 1: Go to the Setting app and launch it.
Step 2: Tap on General > Accessibility > Scroll down and tap on Assistive touch and enable it.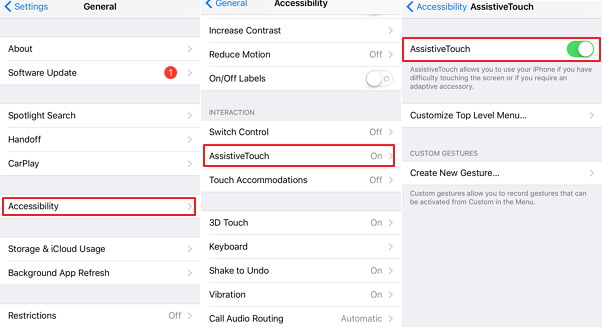 Step 3: On your Screen you will see white round button with black area. Just tap on it, Home option will appear on square area. Just tap on it when you want to move home screen from anywhere in iPhone application or Game.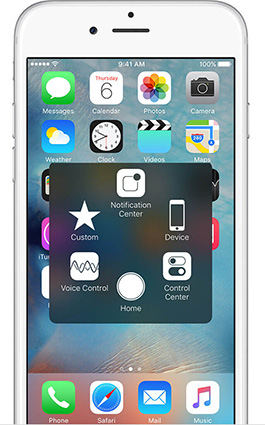 Method 4: Fix iPhone home button not working after iOS update with iOS System Repair Tool
If you iPhone stuck at some situations due to iPhone Home button not working or unresponsive after update and all of methods above cannot help you to fix it, then you can give UltFone iOS System Repair a try. It is so powerful that helps to fix iOS stuck issues by enabling you to enter and exit recovery mode and DFU mode with ease.
To get started, please download, install and run iOS system repair on your PC or Mac computer.
Step 1: After you've launched this program, connect your iPhone to computer. Click the button "Enter Recovery Mode" to put your iPhone into Recovery mode.

Step 2: Once done, just tap on "Exit Recovery mode" to get your iPhone out of this mode, and your stuck issue can be successfully fixed.
If a simple force reboot does not help you solve iPhone 7/8/X/11/12 home button not responsive, you can use the "iOS System Repair" feature in this software. This feature will resinstall iOS to solve most iOS system related issues without data loss. Most importantly, all your data kept intact after using this software to repair iOS.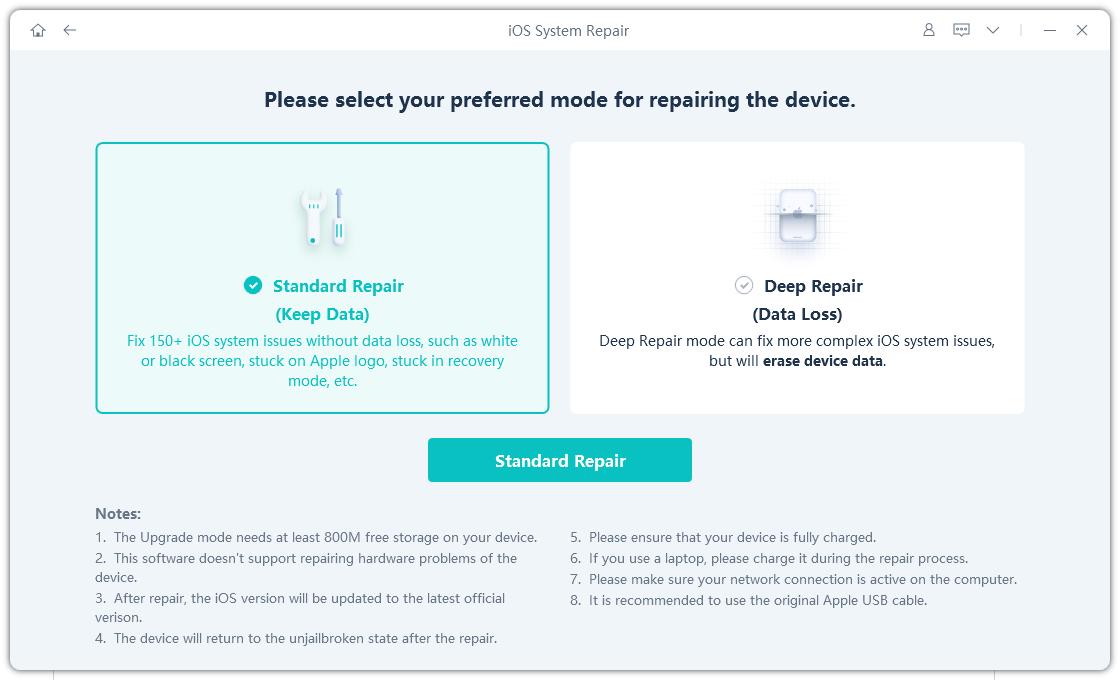 Wrap It Up
After reading this post, hope that you've solved the problem iPhone Home button not working and won't turn on after update. UltFone iOS System Repair is a powerful tool to fix this problem if it is a system malfunction. For hardware damage, we recommend you to contact Apple staff.