9 Verified Ways to Fix iPhone Grey Screen of Death
Have you ever had an iPhone grey screen issue similar to the one the user described above? The grey screen on your iPhone is a regular problem that frequently occurs when your iPhone settings are incorrect or software bugs on your device.The good news is that by reading this post and using the instructions we've provided, you may resolve this problem without any hassle.
Part 1: Why is my Screen Grey on my iPhone?
You must first understand what an iPhone grey screen is. The iPhone's "grey screen of death" is when the screen alternates between pure black and pure white or between the two colours. Understanding why the iPhone screen can become grey is necessary before we can perfect the repair. Some of the causes of this issue include the following:
You may have the Grayscale mode turned on.
The problem you're having could result from a software flaw or malfunction.
Unintentionally triple-clicking the home button could start the Grayscale mode.
The Reduce Motion function was turned on.
You didn't install a new iOS update that was made available.
The main issue could be a hardware issue or a cracked iPhone screen.
Part 2: How to Fix iPhone Grey Screen?
Way 1: Disable Grayscale Mode
First, ensure the Grayscale feature is activated if you're experiencing an iPhone grey screen issue. Then, to ensure that the problem no longer exists, it might be helpful to turn off the Grayscale mode. Here's a guide for turning off the Grayscale feature.
1.Go to the iPhone's settings and then tap the General icon.
2.After clicking the accessibility icon, select the "Display Accommodations" menu item. Then click "Colour Filters". The grayscale mode may only be turned off by disabling the "Colour Filters".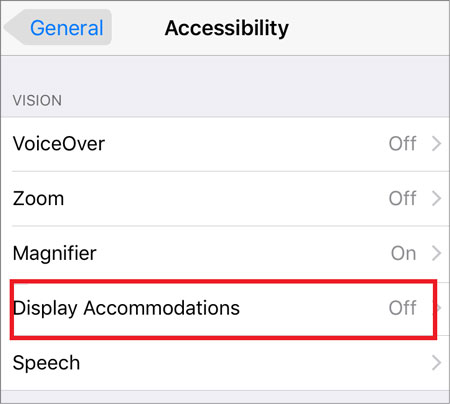 Way 2: Force Restart Your iPhone
Force restarting your iPhone is another simple cure for grey screens on iPhones. Force a restart of your iPhone if a restart does not resolve your issue. Given that it can fix the majority of iPhone stuck issues.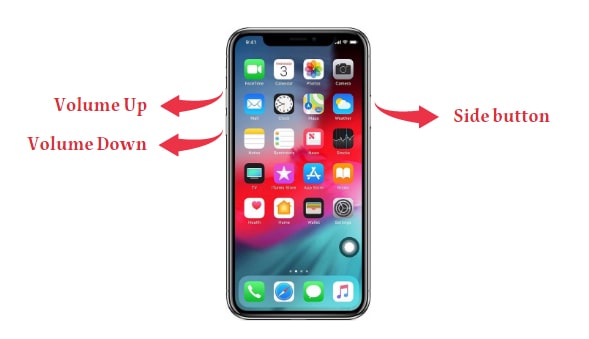 Way 3: Turn off Reduce Motion
Apple created the "Reduce Motion" feature, which allows your iOS device to conserve battery life. You may have experienced the iPhone grey screen problem because you have this function enabled, which decreases the motion effects of the screen on your phone. You can disable this function to watch how things develop in the future.
1.Once the iPhone Settings app has launched, choose the Accessibility option.
2.From there, pick the "Reduce Motion" option and disable it.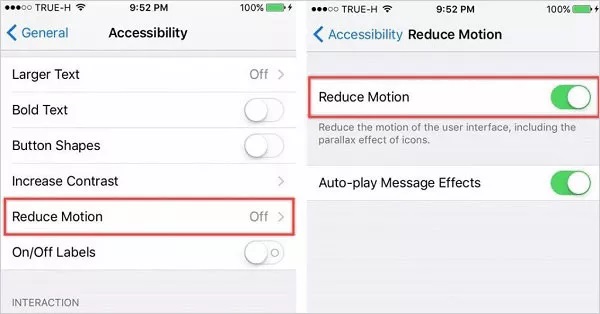 Way 4: Update iPhone to the Latest iOS Version
The current software update for your smartphone may also eliminate some of the problems that could be the issue. To upgrade the gadget, adhere to these easy steps:
1.On your device, go to settings and select "General". Next, select "Software Update".
2.If an update is available, select "Get and Install" to download it.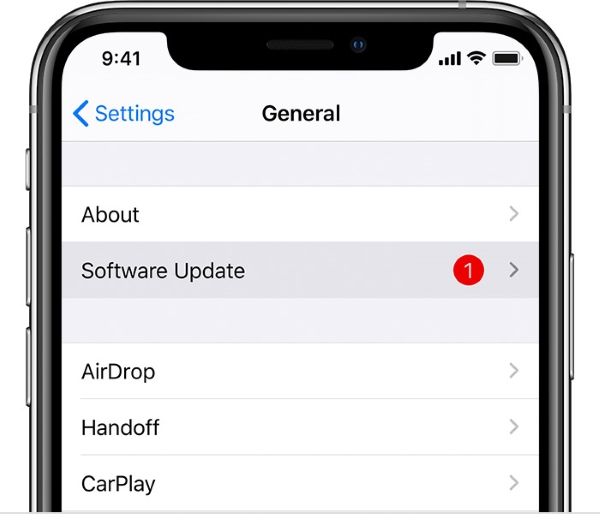 Way 5: Reset All Setting
If you update your iPhone to iOS 16 and the grey screen problem persists, you can try wiping your device's settings clean. In some cases, this can resolve system problems with your iPhone.
1.Go to Settings > General > Transfer or Reset iPhone > Reset on your iPhone.
2.Next, select the option to Reset All Settings.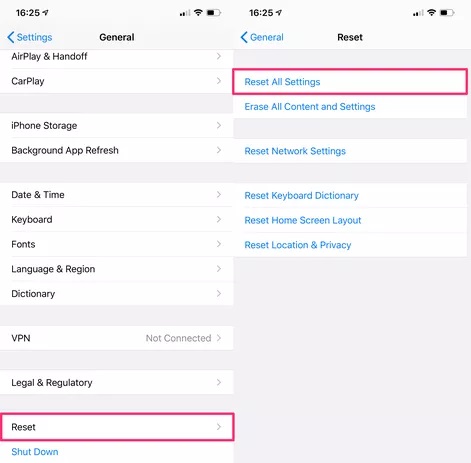 Way 6: Remove the Battery from iPhone
The removal and replacement of batteries can sometimes solve the problem of an iPhone's grey screen. You can use this method to fix the grey screen of death on an ancient iPhone. Your iPhone must first be turned off before you can remove the battery. After a little delay, replace the battery in the device and turn it back on.
Way 7: Fix iPhone Grey Screen without Data Loss
A software bug is undoubtedly to blame if the advice fails to save your iPhone from the grey screen. You unquestionably require a top-notch iOS system recovery solution to assist you while trying to resolve a software issue on an iPhone device.
The easiest and safest approach to repair the iPhone 11 grey screen of death without losing any data is to use UltFone iOS System Repair. Every iOS system issue, including the iPhone grey screen of death, may be fixed with this expert tool. Additionally, it enables one-click iOS version upgrades and downgrades for your iDevice.
Repair Operating System
Fix Various Errors
Restore the Device to the Original Factory Settings
Safe and Reliable Way to Fix iOS Issues
No Risk of Data Loss
Compatible with All iOS Devices
Easy-to-Use Interface
Step 1 Download and Launch UltFone iOS System Repair. After downloading and launching this program on your PC/Mac, connect your iPhone/iPad/iPod touch to the computer. Click "Start" to open the iOS system repair module".

Step 2To proceed, select "Standard Repair" on the following screen. If your iPhone is not recognized, this program will instruct you to manually enter it into recovery mode or DFU mode so that it may be detected.

Step 3Select the "Download" option before proceeding with the system repair to acquire your device's automatically matched firmware package. If you downloaded the firmware before, please import it by selecting "local import firmware".

Step 4 After successfully downloading the firmware package, please click "Start Standard Repair" to solve the iOS issues on your smartphone. When the iOS system recovery is complete, your iOS device will restart, and everything will be expected.
Way 8: Restore Your iPhone with iTunes (Data Loss)
How to fix grey screen on iPhone? Using iTunes, you may fix your iPhone's grey screen. Please be aware that when you restore your iPhone using iTunes, all of its data and settings are lost. But before restarting your iPhone, the app makes a backup. You can use its backup to recover all the data lost during restoration.
The methods for using iTunes to restore an iPhone screen grey and unresponsive are as follows:
1.Launch iTunes on your computer first. Then, open the Finder application on macOS Catalina if you're using a Mac and connect your gadget to the computer afterward.
2.Once iTunes has identified your device, tap the icon in the top left corner of the iTunes window. Pick Summary after that, then select Restore iPhone.
3.When the software has finished restoring your device, choose "Restore Backups" to fix all previously backed-up data to that device.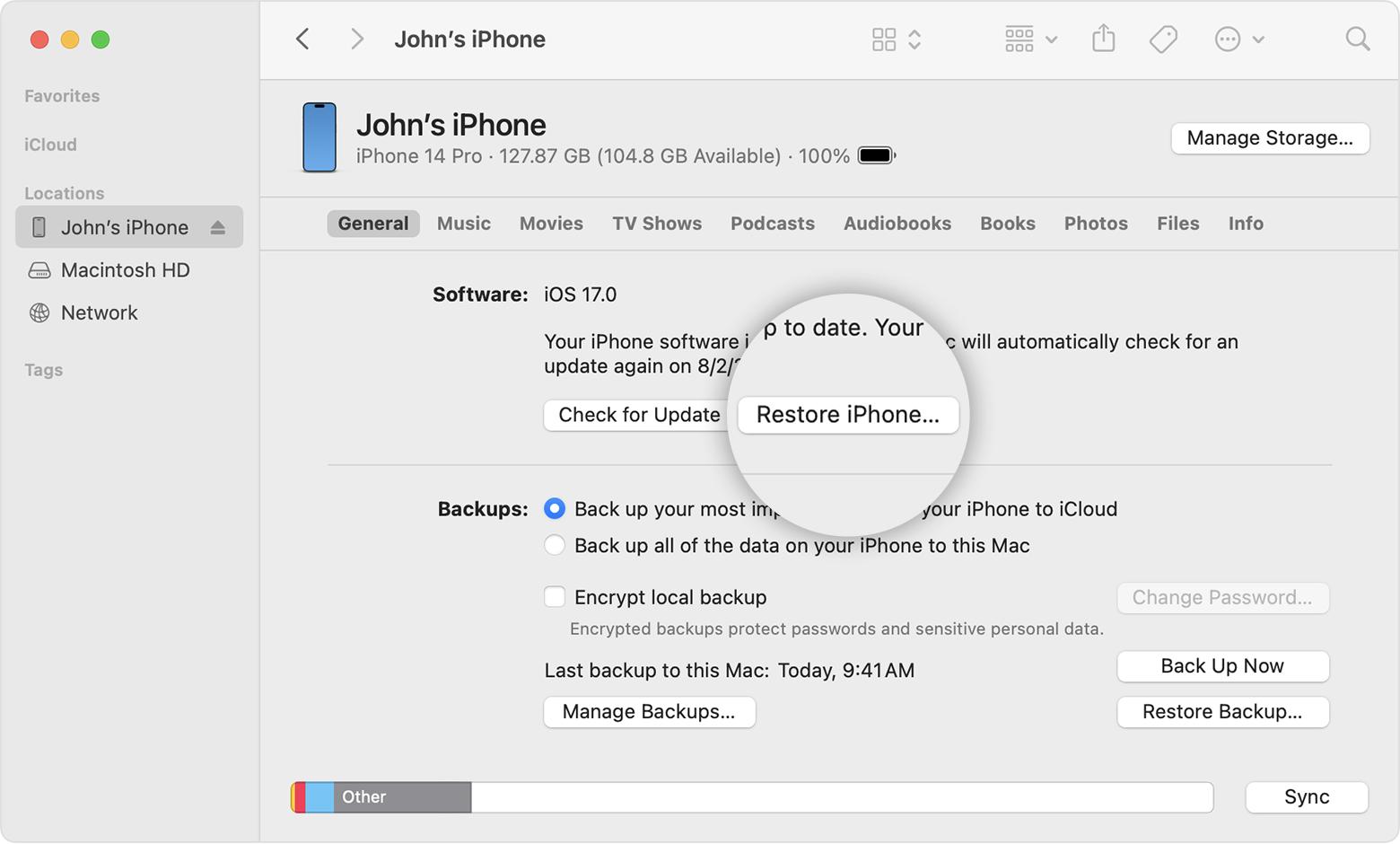 Way 9: Take the iPhone to Apple Store
If you have tried all of the fixes mentioned earlier and your iPhone still has a grey screen, it's conceivable that there is hardware damage. You can consider whether you dropped iPhone with grey screen or submerged in water.
If the answer is "Yes," you should test your iPhone at a nearby Apple Support Centre or iPhone repair shop to determine the specific causes of your iPhone's screen going grey.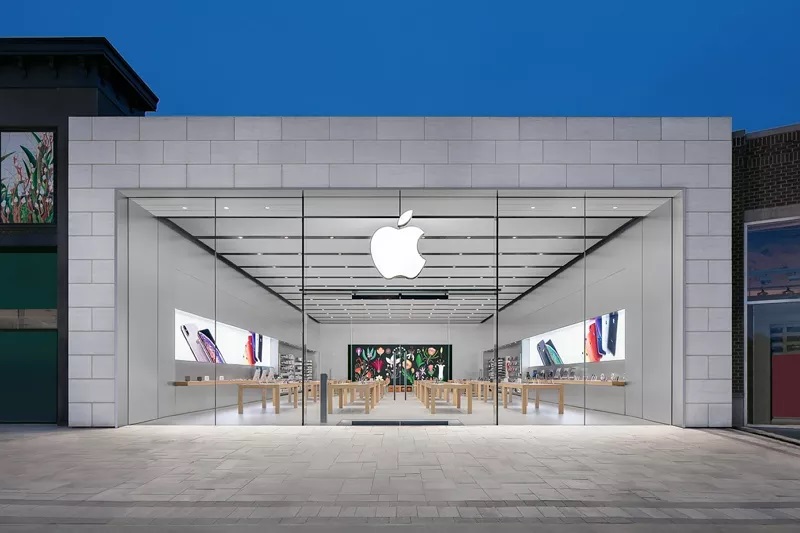 Final Words
We are confident that, with the several tested solutions we've provided above, you can effectively solve the iPhone grey screen of death. Compared to the other eight solutions, UltFone iOS System Repairhas a comparatively better success rate. Therefore, we strongly urge you to try it; if you follow the guidelines mentioned above, you'll find it to be a piece of cake.