iPhone Speaker Not Working -iPhone 13/12/11/8/7/7 Plus/6s/6/5s Solved
Have you ever found your iPhone speaker not working on calls when you are talking to someone? This could also happen after you restore your iPhone 5 (Take iPhone 5 as an example) or update it to iOS 8, iOS 9, iOS 9.3.2 or the latest iOS 15. You may even meet the iPhone 13/12/11/8/7/7 Plus/6s/6/5s speaker not working situation in other scenarios. Whatever it is, just feel free to solve your problem with the following solutions which we sum up from the resources of the Internet.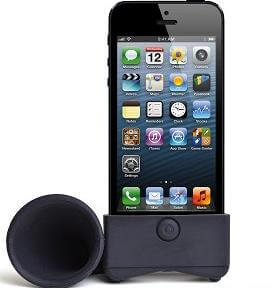 Top 10 Ways to Fix My iPhone Ear Speaker Not Working for iPhone 13/12/11/8/7/7 Plus/6s/6/5s
There is nothing more frustrating than being unable to use your iPhone 5 to communicate. Staying connected is a necessity to stay productive and informed. When encountering iPhone 5 sound not working on at all for calls, apps, music, etc., iPhone 5 speaker not working on one side, or iPhone 5 no sound as stuck in headphone mode, try any of the effective options until your iPhone 5 works normally.
Note: Actually, all those tips work for other iPhone models, including iPhone 13/12/11/8/7/7 Plus, iPhone 7, iPhone SE, iPhone 6S, iPhone 6 Plus, iPhone 6, iPhone 5S, iPhone 5C, iPhone 4S, iPhone 4 on iOS 10, iOS 9.3.2, iOS 9.3, iOS 9.2, iOS 9.1, iOS 9 or iOS 8/7.
Option 1. Check the Ring/Silent Switch
Check whether the Ring/Silent switch on exterior of iPhone 5 is switched to silent mode. This is a common factor causing iPhone 5 no sound and many of you may miss it. Flick the other way to the Ring mode in this case.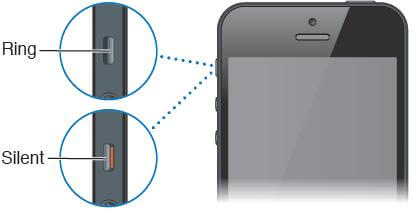 Note
: Sometimes even though you have ensure iPhone 5 is in the Ring mode, the person you are talking to through the speaker phone claims that you sound muffled or not loud enough. In this case, you can refer to Apple's website about the resolution to iPhone sound muffled or low from the speaker:
http://support.apple.com/kb/ts1631
Option 2. Check the iPhone Case
If you are using a third-party iPhone 5 case, you should ensure that it is not covering the speaker and microphone. Try to make some calls without the case to see if a caller can hear you or not.
Option 3. Restart iPhone 5
Restarting iPhone 5 when you find iPhone 5 external speaker not working is a practical and useful option. Hold both Power and Home buttons for 10 seconds and you will restart iPhone 5. Or you'd better try UltFone iOS System Repair to reboot your iPhone. It is a free and safe tool to put your device into recovery mode and out of recovery mode, so that your iPhone will restart and works as normal.
Note:Just be ease when you restart your device with UltFone iOS System Repair, since there is no data lost from iPhone 5.
Option 4. Clean the Speaker, Microphone Mesh and the Docking Area
With dirt, dust, grime clogging in the Speaker, Microphone mesh or the docking area where you charge your iPhone 5, sometimes you may be stuck in "my iPhone 5 ear speaker is not working". Use a tooth brush to carefully and gently clean them.
Note:Many users say this is one of the best ways to get out of the iPhone 5 sound not working.
Option 5. Try Your Headphones
Inset your headphones into the headphone jack to check whether there is sound or not. Try this for several times since sometimes it may get stuck in headphone mode.
Option 6. Use a Hair Dryer to Blow the Speaker and the Headphone Jack
Find a hair dryer, turn on low heat and hover over the speaker outlet and the headphone jack for several minutes. This sounds weird but many users claim that it really works. Have a try when meeting iPhone 5 external speaker not working.
Option 7. Press the Bottom in the Lower Right Hand Corner of iPhone 5
Another weird but useful method is to press the bottom in the lower right hand corner of your device for around 20 seconds. This is workable especially when the connector is loose and has to be repositioned correctly.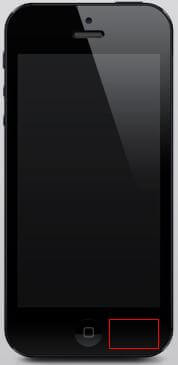 Option 8. Reset Your iPhone 5
Resetting your device is helpful to get the speaker into normal. Back up all of your important data before you do reset and then go to Settings > General > Reset > Reset All Settings. No matter whether you are encountering "my iPhone 5 left speaker not working" or iPhone 5 has no sound, you can have a go with this method.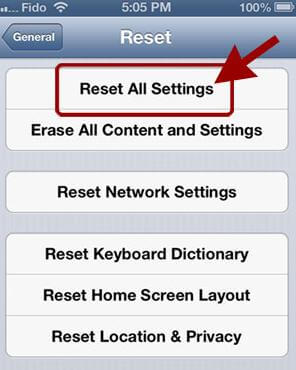 Note
: If you forget to backup your iPhone 5 and lose data, try
iPhone Data Recovery
to recover all the lost contacts, messages, call history, photos, notes, Safari bookmarks, etc.
Option 9. Restore iPhone 5 to Factory Settings
iPhone 5 speaker not working after update seems to be a common occurrence. You can do the iPhone 5 factory settings reset. You need to backup your iPhone in advance. Click your iPhone 5 icon when plugged into iTunes and go to restore.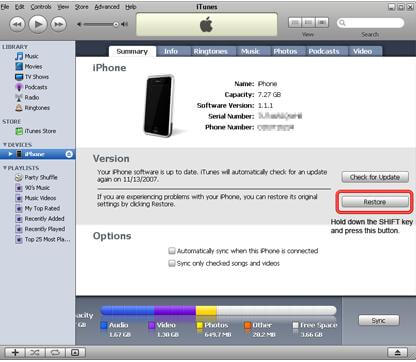 Note
:You can backup iPhone 5 with iTunes to avoid data loss. Don't worry if you forget to make a backup. Just feel free to use
iPhone Data Recovery
to get back all the erased data.
Option 10. Ask Provider or Apple Support for Help
If iPhone 5 speaker is still not working after you have tried all the above options, there is probably a hardware problem. You need to get a replacement through your provider or Apple support.