Apple users face a new issue every day. And now, they are facing a new issue claiming that their iPhone won't hold charge. This is something that is bothering most of the iPhone users. And hence, to address this issue, we have come up with some solutions that can help you.
Why iPhone Won't Hold Charge After Update?
If you are one of the users who are complaining about their iPhone not holding charge, then below mentioned factors might be reason as to why you are facing this issue.
Software issues: A number of times, it is a software issue that causes the issue. Hence, you must check for a failed update while updating the iOS or an app with glitches.
Hardware issues: Sometimes, your iPhone does not hold charge due to a hardware part not working properly. In such cases, you require to go to the closest Apple Service Center to resolve the issue.
Now that you have a general idea of the reasons behind this issue, let us have a look on how to solve it.
How to Fix iPhone Won't Hold Charge?
Below are some possible solutions that might come handy to fix your issue.
Solution 1: Check the Charger and lighting cable
A bad charging cable and the adaptor might be the reason for you to face this issue. If there is any problem with the cable and the adapter, it is certain for the users to complain about the issue. Hence, look for any issue in the cable and the adapter. Replace it with new adapter and cable in order to have a better experience.
Solution 2: Charge iPhone for a while
If you are one of the users complaining about why is my iPhone not charging, then perhaps you must have some patience. If you are seeing this issue, all you require to do is just charge your device for a while and you will get a clear idea of the situation. If still, you are iPhone does not hold charge, then you can move on to next solution.
Solution 3: Force Restart your iPhone
Force restarting your device can solve your issue. Follow the given steps below to know how to solve issue.
Step 1: For the latest iPhone Xs/Xs Max/Xr/8/8 Plus/X, press the volume up and down button. Then, long press the side button till the device restarts.
Step 2: For iPhone 7/7 Plus, long press the volume down and side button till the device restarts.
Step 3: For iPhone 6s or earlier model, long click the home button and the sleep button till the device restarts.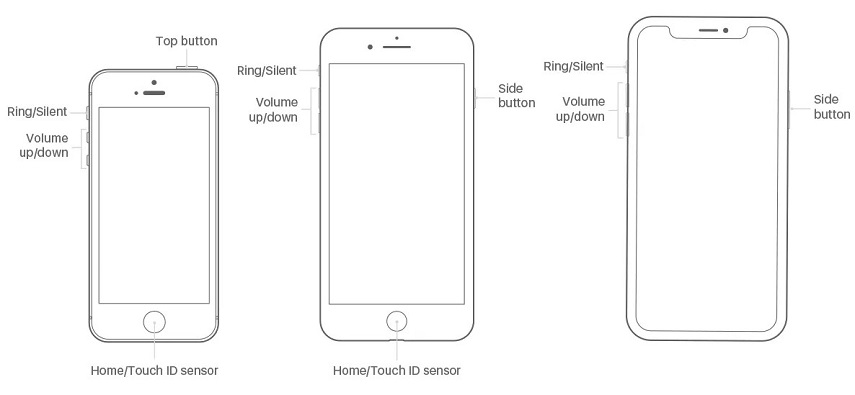 Solution 4: Restore iPhone in Recovery mode
Restoring the iPhone in the recovery mode is one solution that you can help you solve the issue. All you need to do is follow the given below steps.
Step 1: Launch the latest version of iTunes on your PC.
Step 2: Now, link your iPhone to the computer using a USB cable.
Step 3: While your iPhone is in Recovery mode, all you need to do is press and hold the Sleep button for at least 10 seconds.
Step 4: Select the Restore options on your computer. Wait till the process ends. Restart your iPhone.
Solution 5: Repair iOS System to Fix iPhone Not Holding Charge
When it appears that employing above solutions is not yield success, then use UltFone iOS System Repair to solve it. This software offers solutions to problems with a single click and can be employed if your iPhone does not hold charge. All you need to do is follow the steps given below to know the solution to your issue.
Step 1: Install and run the tool on your PC. Next, connect your iPhone to the PC. Tap on the option "Repair Operating System" that is present on the main interface window.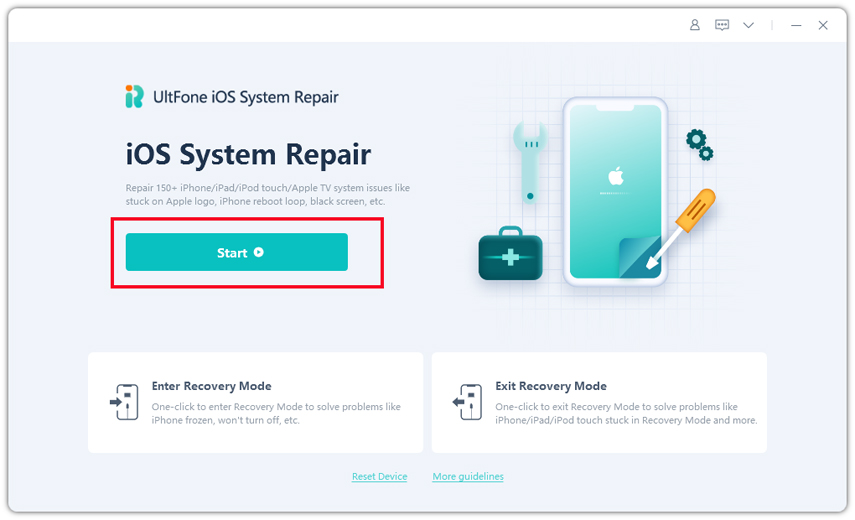 Step 2: Look for Download option to install the latest firmware package online. If you have already downloaded the firmware package, you can also import it manually.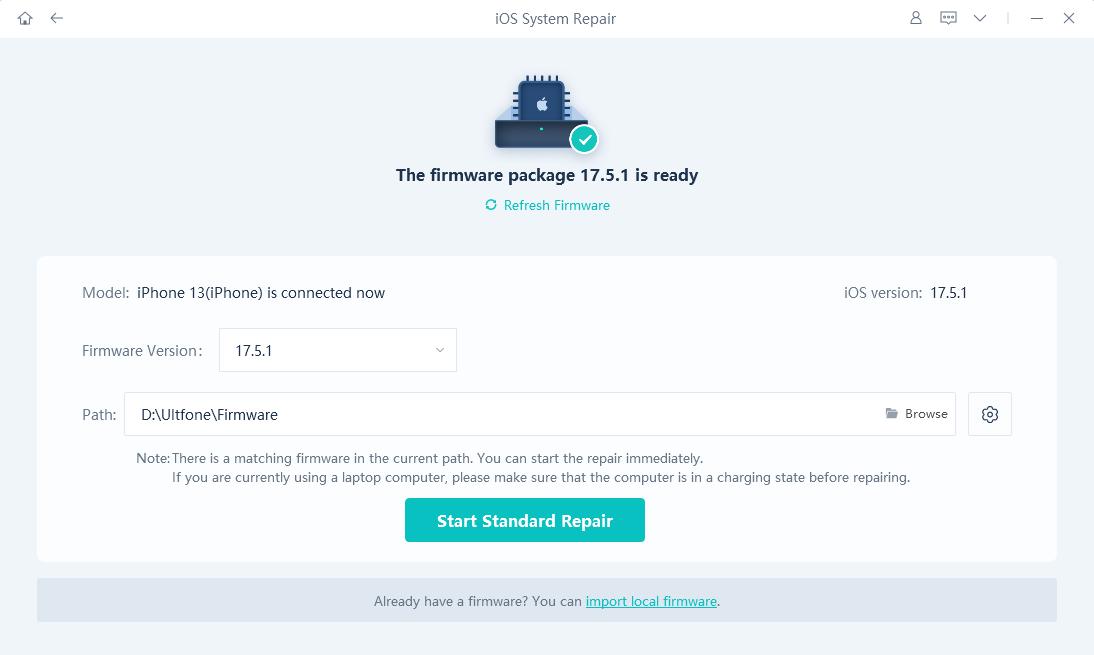 Step 3: Once the download is done, choose "Start Repair" so as to start the recovery process of your device.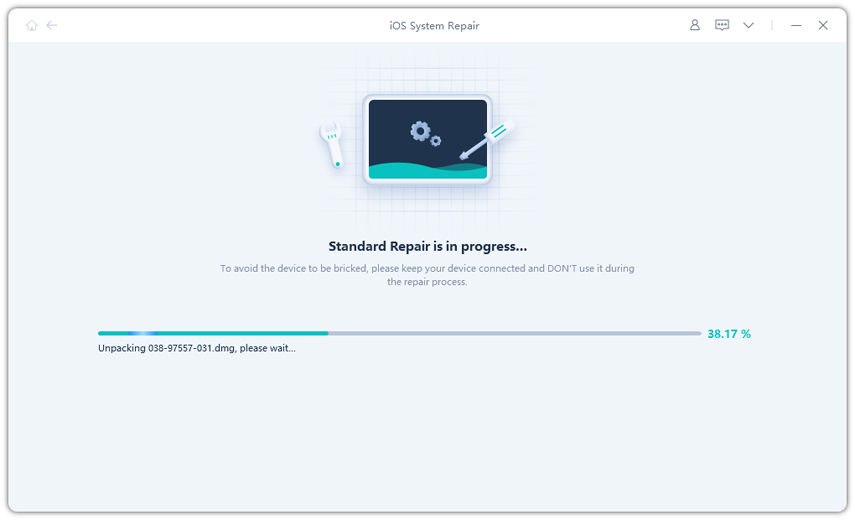 Solution 6: Restore iPhone to Factory Settings in iTunes
Restoring your device using iTunes can also act as great solution for the issue. All you need to do is follow the steps given below.
Step 1: Open iTunes and connect your device to the computer.
Step 2: Select your device when it appears in iTunes. Click on "Restore iPhone" option.
Step 3: This will restore the device and possibly solve the issue.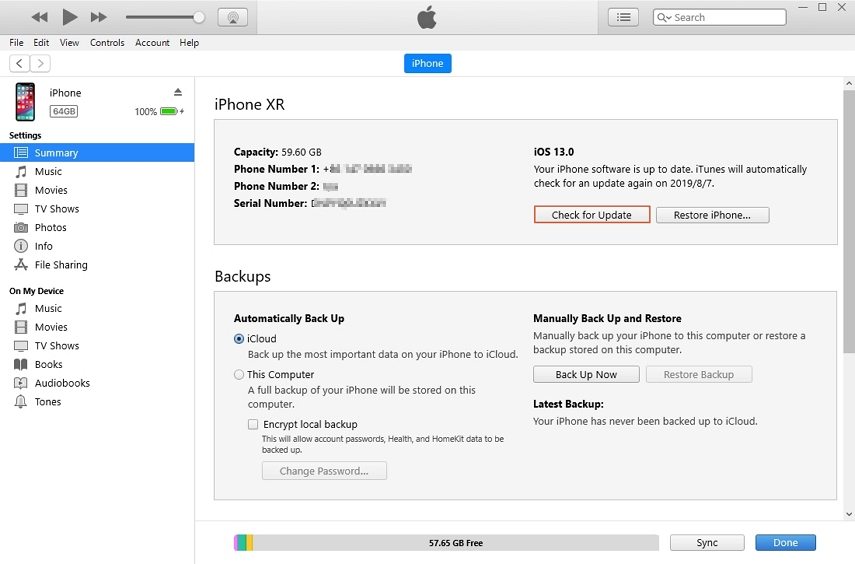 Solution 7: Hardware Repair
If none of the solutions work, then probably there is a hardware issue that is resulting in the issue. Hence, as mentioned earlier, you will require paying a visit to the Apple Service Center.
You just had a look on the best 7 solutions that could help you if you are facing iPhone not charging issue. Do let us know your feedback on the article by commenting below.