Best iPhone System Repair Software
Possession of an iPhone can be exciting but at the same time, it can be a nuisance. This is because an iPhone, by nature is prone to risks and catching glitches or bugs easily. The iPhone system problems like iPhone stuck in Apple logo, restarting loops or black/white screen are not new to us. To cut the long story short, your iPhone demands a little more attention as compared to any other device. After all, you've spent a whole lot of your budget to meet this temptation of yours; you won't stay back without doing anything for your iPhone.
To take special care of your iPhone when it gives you failures regarding iOS updates or not being able to operate properly, all you need is the best iPhone repair software to get the issue solved in hassle-free way and without depending on anyone. We are going to introduce one such software in this article to get your iPhone repaired. Hence, if you are struggling with your device and want to fix the problem, just scroll down and get this done via below mentioned iPhone repair software.
What iOS System Problems You May Encounter
There are numerous problems that you can encounter with your iPhone. These may include –
iPhone showing no service
Errors occurring while updating iOS like unable to check for update or complete update failure or stuck on verifying update
Problem with connecting to Wi-Fi and overheating
Apps freezing, not working, crashing or quitting on their own
Face ID not working
Ghost touch issue
Duplicate texts and notifications not showing
The must-have Features of a Best iPhone Repair Software
If you search for good iPhone repair software, it must have the following things. Have a look and consider these features when you seek for an Apple device recovery tool.
Most importantly, the tool or software should be able to fix wide range of issues.
Second most important thing is the compatibility. An ideal iPhone repair program should be compatible and support all iOS devices and the iOS versions.
Another thing that counts to be amazing repair software is it shouldn't be complicated. Since most of the users aren't into technical stuff, so an ideal software should be designed in such a way that a non-technical person can make use of it on its own.
It should be reliable and trusted.
Lastly, when the iPhone repair software is cheapest along with having all the good qualities, you can't ask for more.
Recommended Tool: UltFone iOS System Repair
If we talk about the aforementioned must have features, UltFone iOS System Repair has it all and your search ends with it. Here is the detailed exploration of the features for this Apple iPhone repair software.
Main Features:
ReiBoot offers a free download to the users and is completely iOS 15 compatible.
One can use it either on Windows PC or Mac.
With the help of ReiBoot, the users can also enter and exit recovery modes with just a click in order to do away with minor issues.
It supports various iOS stuck scenarios and fixes them with ease.
The best part about this iPhone repair software is that it covers all iOS issues and doesn't result in any kind of data loss after when you use it.
Step 1: To begin with this best iPhone repair software, download and install it on the computer you use. Post completing the installation, launch the tool and when you notice the main interface, click on the 'Repair Operating System (Fix All iOS Stuck)' tab.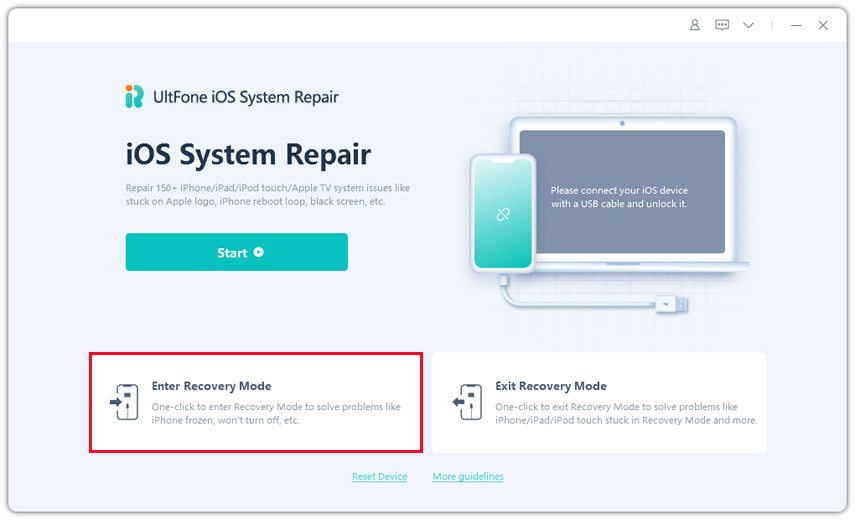 Step 2: As the next step, you are all ready to get the firmware package for your device. All you need is to click on 'Download' button and the suitable firmware will be downloaded automatically.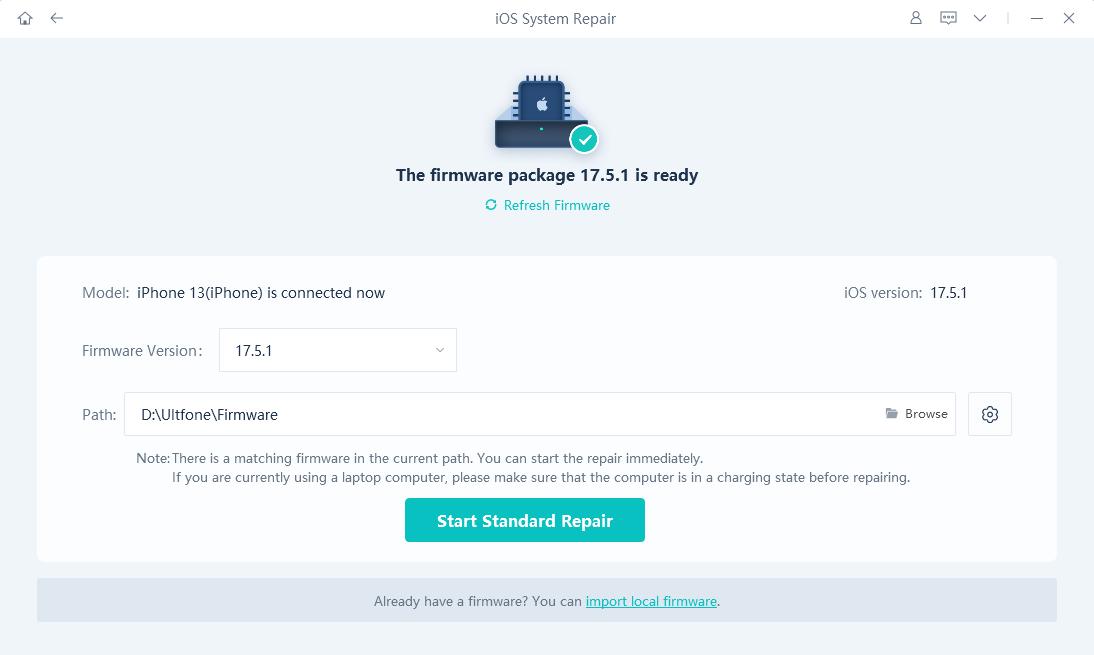 Step 3: At the end, choose 'Start Repair' again and the repairing process will begin by this iPhone repair program.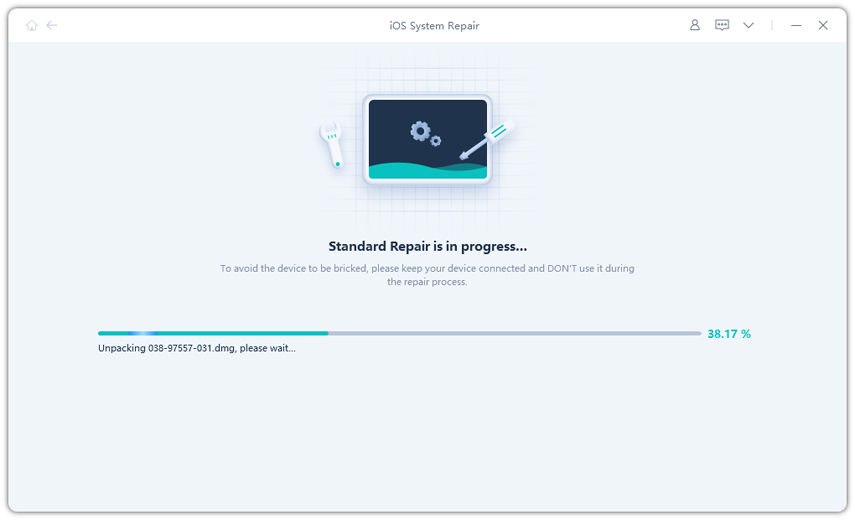 When you have UltFone iOS System Repair, you get frequent updates with it. Moreover, it's relatively the most user-friendly tool one can ever use. It enables you to enjoy multiple functionalities you haven't done before. To sum up, ReiBoot is the cheapest, the easiest, hassle-free, uncomplicated, promising, trustworthy and professionally-working tool. This is why we treat it as the best one and recommend to you.
Bottom Line
Among the queue of so much software for iPhone repair, there are many that make false promises and don't perform as they claim. However, we've studied in detail and found that UltFone iOS System Repair not just does what it says but meets the expectation of a non-tech savvy user by smoothly fixing the issues automatically. This iPhone repair software is the cheapest when compared with others and is worth considering for solving the annoying glitches like iPhone Apple logo, black screen of death, iPhone keeps restarting and more that people come across.