Top 6 Tenorshare ReiBoot Alternative
Users tend to use iOS System Repair Tools for all their issues related to iPhone and all Apple devices. Tenorshare ReiBoot is a tool that offers one-click solution to enter and exit iOS recovery recovery free. And the "iOS System Repair" feature of the tool solves all the issues (specially stuck issues) without iTunes and data loss. But sometimes, users feel the need of ReiBoot alternative Win and Mac. And for this reason, we have brought you some of the alternatives to ReiBoot that can be used as an option to fix iOS system problems. Let us begin.
Free ReiBoot Alternatives - 2023 List
#1 ReiBoot Alternative - UltFone iOS System Repair
The best of ReiBoot alternative is UltFone iOS System Repair. This is professional system recovery software for iOS devices that can put iPhone in recovery mode by one click, fix iPhone stuck in recovery mode without iTunes restore, as well as fix complicated iOS system issues without data loss.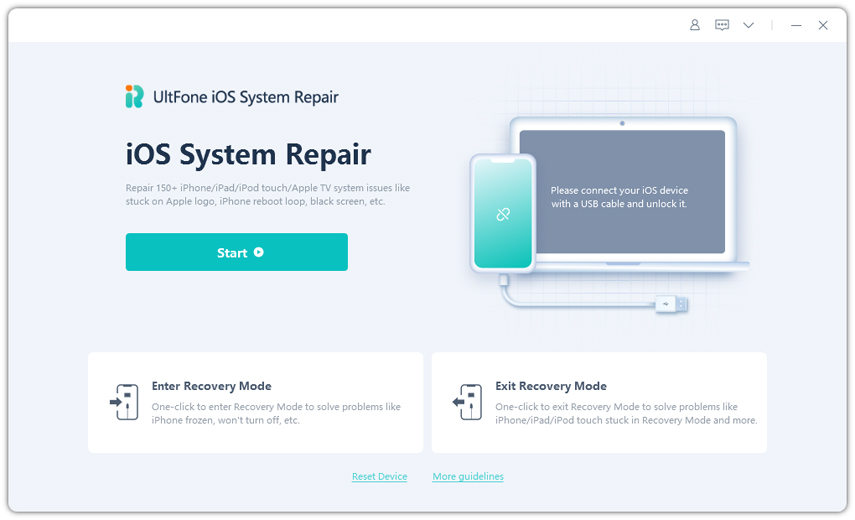 Check the video guide to quickly learn this iOS recovery tool.
If your iPhone has an error when upgrade or restore in iTunes, you can also use this software to fix iPhone errors without data loss.
Choose "iOS System Repair" function from the main screen, and follow the onscreen guide to download firmware package online.
With the downloaded firmware package, this software will repair iOS system with the firwmare. After system repair is completed, your device will be back to normal with the latest iOS.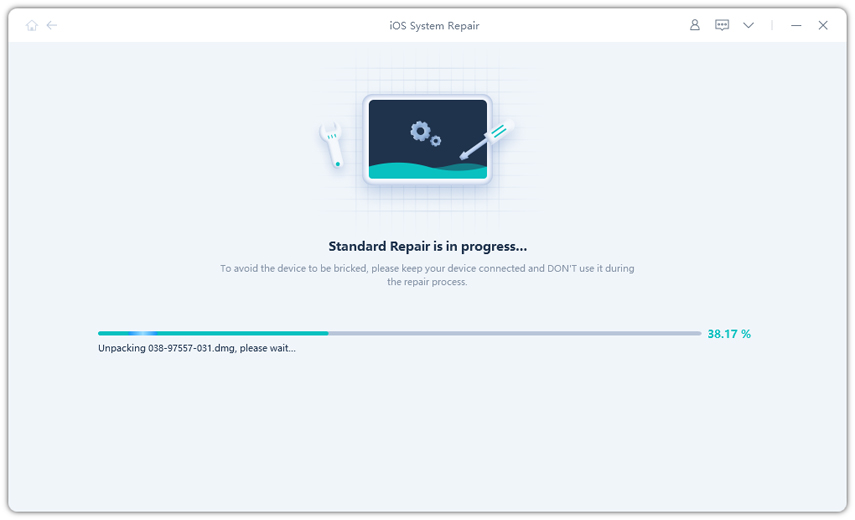 You can check this video guide to learn how to repair operating system to fix iOS system issues.
You can enjoy 30% off coupon VGS7-UJDG-8Y6G to save money at checkout.
#2 ReiBoot Alternative - RecBoot
RecBoot is a Tenorshare ReiBoot alternative software that helps you to put iPhone in recovery mode as well as exit the recovery mode. The tool is simple to use and is widely popular among the users for entering and exiting the recovery mode. But, this is the only use of this software. Apart from entering and exiting the recovery mode, the tool does not perform any other function.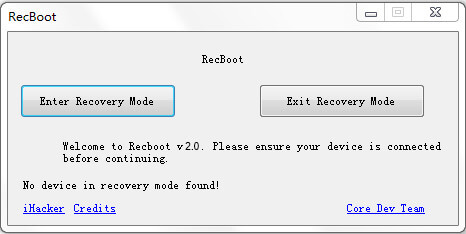 Pros:
Enters and exists recovery mode with single click
Allows you to access core of the MacOS
Simple UI
Works for most iOS devices
Cons:
Does not work on 64-bit OS, like iPhone 11, XR, XS, X.
Need to have a technical background before using it
Cannot be used to solve other iPhone issues like black screen, Apple logot, etc.
#3 ReiBoot Alternative - TinyUmbrella
In this list of best Tenorshare ReiBoot alternative, TinyUmbrella is next in the list. The tool has the ability to store SHSH files related with every version if iOS that run on your iPhone. The tool is majorly used to restore data on your iPhone from the list of available backups. This is the major function of the tool, and hence can serve as best option to ReiBoot. In addition to this, the tool also does a good job in downgrading the iOS version and works on all jailbroken devices.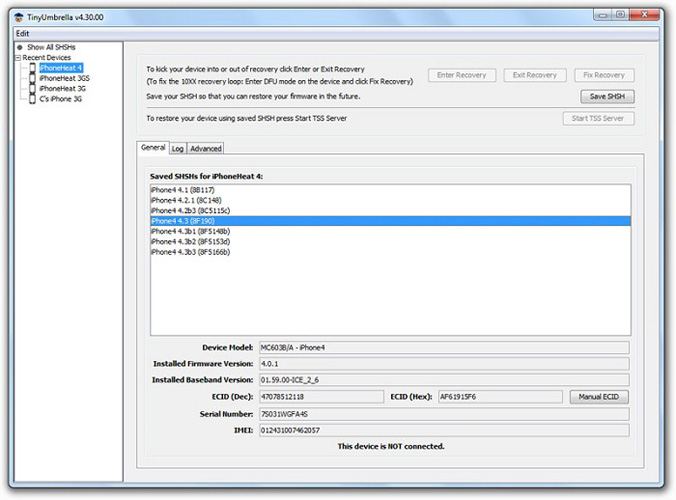 Pros:
Helps to solve the issues related to jailbroken devices
Does not need any technical knowledge for using the tool
Easy to use
Cons:
Does not work on 64-bit OS, like iPhone 11, XR, XS, X.
Users have claimed of the tool crashing sometimes
The tool fails to retrieve the SHSH blobs most of the times
Does not support iOS 13/12.
#4 ReiBoot Alternative - Apple iTunes
Apple iTunes is the official tool provided by the Cupertino-based behemoth for iPhones and acts as Tenorshare ReiBoot Pro alternative. The tool is used to backup your data on iPhone. The tool has a clean and easy interface, which makes it easy to use. In addition to this, you can upgrade your device as well as restore it with the help of iTunes. Moreover, iTunes can be used to sync your data with the PC.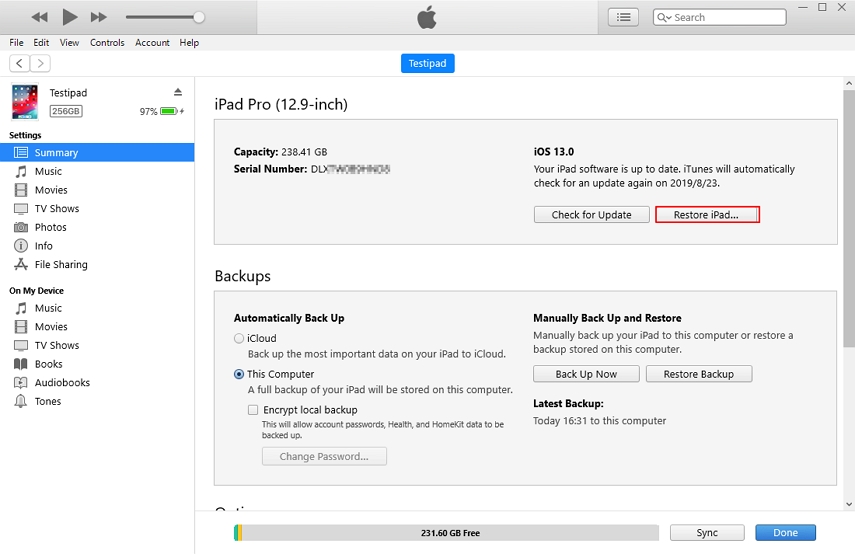 Pros:
Easy to use with simple interface
Can be used to restore, backup, upgrade, and sync
Does not need any technical knowledge for using the tool
Cons:
Cannot be used to fix stuck issues
Does not allow downgrading of iOS
Entering and exiting recovery mode is difficult
#5 ReiBoot Alternative - RedSn0w
RedSn0w is the next software in our list. The tool is used as a cross-platform unlocking, jailbreaking, and customizing method for al Apple devices, particularly iPhones. With the help of this tool you can have access to recovery logos, boot logos, and "verbose" boot. The software does not use iTunes. On the other hand, the tool is bit old and has not received any update. Hence, it is difficult to say that it will work with the latest iOS.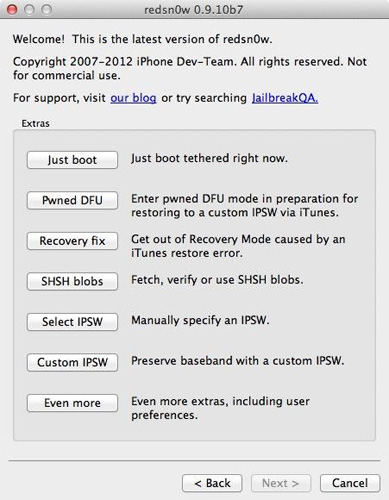 Pros:
Perfect for all jailbroken devices
Majorly used for customization
Cons:
Did not received any update lately
Hard to say if it supports iOS 12
You need technical knowledge for using the tool
#6 ReiBoot Alternative - iReb
Another ReiBoot alternative is iReb. Similar to RedSn0w, this tool is majorly used for customization. The tool uploads 3 pwned files with the help of iTunnel so that users can easily do customizations. But, on the other hand, users cannot enter or exit recovery mode using this tool. Moreover, stuck issues are far away from this tool reach to solve.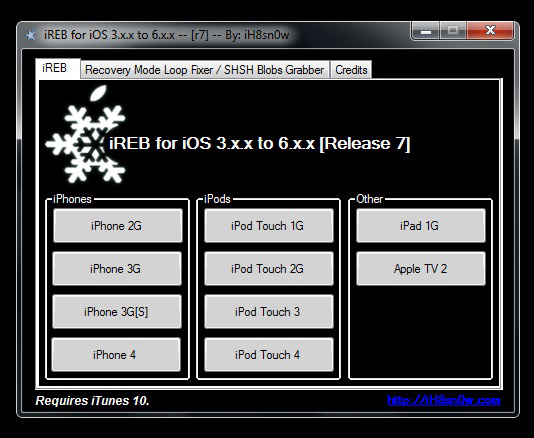 Pros:
Works well for all iOS devices
Easy and simple to use
Compatible with all windows systems
Cons:
Cannot enter and exit recovery mode
Does not solve most of the issues related to iPhone
You need technical knowledge for using the tool
Last Words
You just had a look on the top 6 free alternatives to Tenorshare ReiBoot. These alternatives have their sets of advantages and disadvantages. Each mentioned software has their unique specialty that made it appear in the list. If you feel that this article was helpful, feel free to add your feedback by commenting below.