A Free Way to Quickly Free Up Space on Your iPhone for iOS 16/15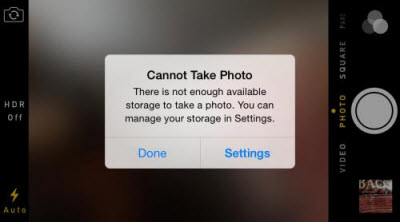 "How to free up space on my iPhone? I need a quick and easy way."
Got the "not enough available storage" warning when taking photos or recording videos with your iPhone? Want to free up "Other" data since it claims too much space (up to 10 GB)? Can't install new apps because iPhone runs out of storage space? You can also suffer full storage issue or not enough available storage issue when updating iPhone to iOS 16/15. No worry! You can easily and quickly free up your iPhone storage space.
Get UltFone iOS Data Manager on your Windows computer. It is the best free app to clean up iPhone 11/X/8/7/6/5/4 either jailbroken or without jailbreak, and it can free up iPhone full memory in only several simple clicks.
Why You Need to Free Up Your iPhone Storage Space
When you get a "Memory full" message, it means your iPhone runs out of storage space. To keep a good condition of your iPhone in daily life, it's important to regularly free up the storage space on your iPhone with iOS Data Manager, which can fast clean up storage space, manage all contenets, backup & restore data, fix iOS issues, find lost password and do more. Here are the reasons why you should free up iPhone:
You can't install new apps, take more photos, record more videos, add new music, or even can't upgrade to iOS 16/15 if there is no enough space.
iTunes can't restore iPhone if there is not enough free space on the iPhone.
Too many junk files and redundant apps will drain battery life quickly.
Too many junk files can also slow down your iPhone (you can also try to speed up your iPhone for free).
How to Fast Free Up Space on Your iPhone - Clean Photos, Videos, and other Junk Files
After you install UltFone iOS Data Manager on computer, you can start to free up iPhone space, including free up iPhone photos, videos, music, RAM/ROM data, or other files. This software works well with iOS 16/10/9/8/7 for all iPhone models, including the newest iPhone 11 Pro, iPhone 6s/6, iPhone 6s Plus/6 Plus, iPhone 5S, iPhone 5C, iPhone 5, iPhone 4S, and iPhone 4.
Here are the simple steps.
1. Connect iPhone to the PC and run UltFone iOS Data Manager. This tool will detect your device and list the usage in details.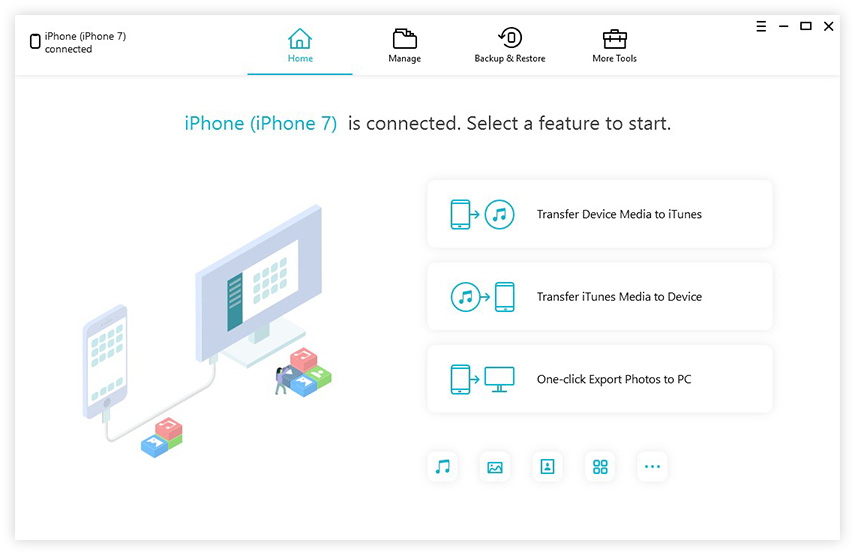 2. Click on "Manage" to analyze your iPhone and scan all junk files, temporary files and then select the files you want to delete.
UltFone iOS Data Manager can also help to free up iPad and iPod touch, and it can do more. Get this app to optimize your iOS device, such as speed up iPhone, free up space, or secure privacy on the device.