Top 4 Solutions to Fix iPhone Blue Screen of Death after Update
I updated my iPad Air Wi-Fi model with iOS yesterday and since then I am facing random reboots with blue screens.
Update to iOS 15 on iphone 5s. Continuously loops after failure to reboot (including blue screen of death).
Quite familiar with these situations above, right? As iPhone/iPad/iPod users, you must be suffering the same headache from blue screen of death (BSOD) after iOS update. How we are going to fix this blue screen of death problem has become the chief fable of iOS 15 device users. 4 tips are suggested in the following part.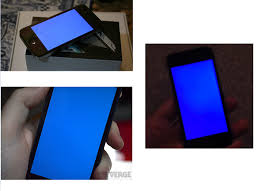 How do I Fix Blue Screen of Death on My iPhone after Update
When you meet blue screen issue after upgrading to iOS 15, you can try the following solutions to fix it.
Solution 1. Hard Reset
This hard reset works in many cases to fix blue screen of death problem. Always make sure you backup iPhone, iPad and iPod data beforehand.
For iPhone 6 and older Models:
Press the home button and the power button at the same time. Keep pressing the buttons until you see the Apple logo and let the restarting process finish.
For iPhone 7 and 7 Plus:
Press the Power button and volume down button simultaneously and hold them. Let go of the buttons when you see the Apple logo on the screen.
For iPhone 8 and later Models:
For the new models, you have to quickly press the volume up button, and then follow the same process with volume down button. At last, press the side button and hold it until the screen turns off and the Apple logo pops up on the screen.
Solution 2. Disable iCloud Sync
You can disable iCloud sync for the iWork apps by going to Settings > iCloud > Documents & Data, and sliding Pages, Keynotes, and Numbers to off.
Solution 3. Force Reboot with Freeware iOS System Repair
UltFone iOS System Repair is a free handy utility that can fix blue screen as well as apple logo screen of death problem by rebooting your iOS devices, and get it back to normal with a single click. It works for all iOS devices including latest iPhone 11, iPhone X, iPad Pro, etc.. Moreover, it never causes any data loss or damage to your iDevices. The total downloads in CNET Download.com has reached 71,752 till now and a number of users have pretty good feedback, saying it's awesome to fix their blue screen of death problem on iDevices.
1. Download and install UltFone iOS System Repair on your windows or Mac computer, and connect your device to computer using original Apple USB cable.

2. Launch this program. If it can detect your device directly, just click on "Enter Recovery Mode", and after a few seconds click on "Exit Recovery Mode". Once done, the program will force your device to reboot, and then your iDevice will come back to normal.
If this program can't detect your blue screen iPhone after connection, you can upgrade to pro version and use "Repair Operating System" feature to fix iOS to normal. This feature will guide you to put iPhone in recovery mode (or DFU mode) and then download the latest firmware package to reinstall iOS without data loss.
After choose Repair Operating System feature, you will have the instruction to put iPhone in recovery mode.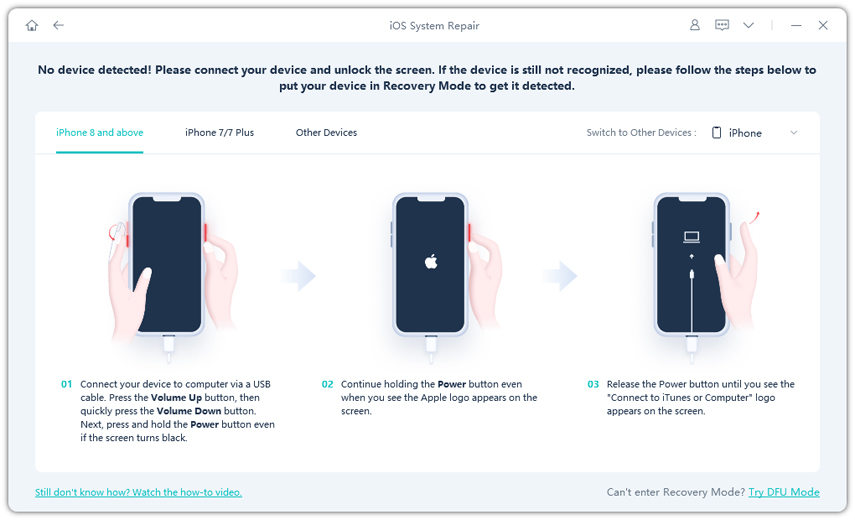 Once the program detects your device, it will list the latest firmware package that is matching your device. Click Download button to download the firmware package online.
With the firmware package, you can start repairing iOS. The whole process takes a few minutes. After it finishes, your device will reboot and the blue screen fix successfully.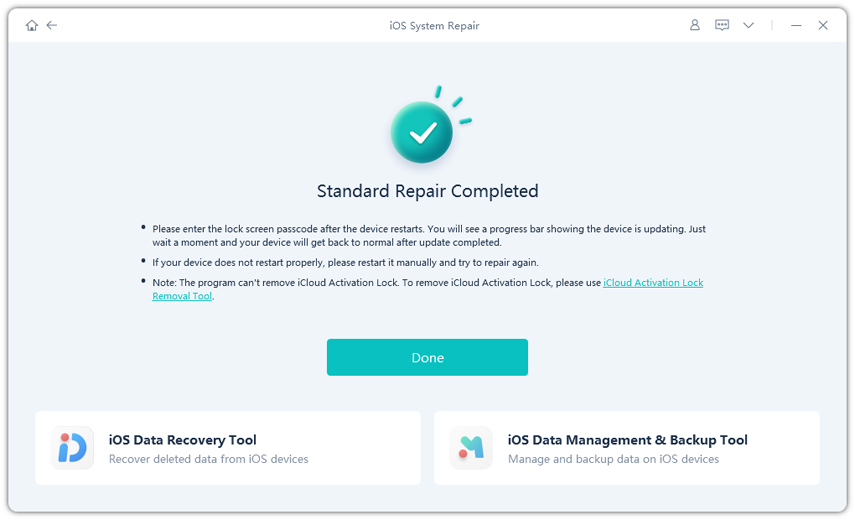 Solution 4. Contact Apple Customer Service
Tried everything above-mentioned but the blue screen problem is still constant? The last thing you can do is to contact Apple customer service for help.
The Last Words
We'll continue to add new solutions if we find new ones. Right now iOS System Repair is the most effective method to solve all kinds of iOS problems that is due to system malfunctiong. If you have any good idea, share it with us in the comment to facilitate us to get rid of this annoying blue screen of death on iPhone, iPad or iPod after update.