The Most Complete Tenorshare UltData Review 2022
Most people get confused whenever the term UltData is coined. It's because there are four different products with the same title and same function but for different OS. It means that there is UltData iPhone data recovery, Android data recovery, Mac data recovery, and Windows data recovery. And at last, the biggest question that arises is the safety and reliability of each one of the software.
Asking is Tenorshare UltData safe won't be a wrong question. After all, it's a matter of your lost files that you desperately need back. Hence, we came up with this guide to help the users understand the role the UltData series play in your regular life. Shall we start?
Part 1. What are Tenorshare UltData Products?
Like we mentioned above, Tenorshare UltData is a set of four different data recovery software. Even though the primary purpose of these software is quite the same, they have several different functions. Let's learn a little more about them.
UltData - iPhone Data Recovery
Tenorshare UltData-iOS is a dedicated tool built for iOS devices to recover data on iPhone/iPad/iPod touch without backup, or retrieve files from iTunes backup and iCloud backup. If your iPhone is stuck in recovery mode or stuck on Apple logo, this program even helps to fix iPhone system issues without data loss.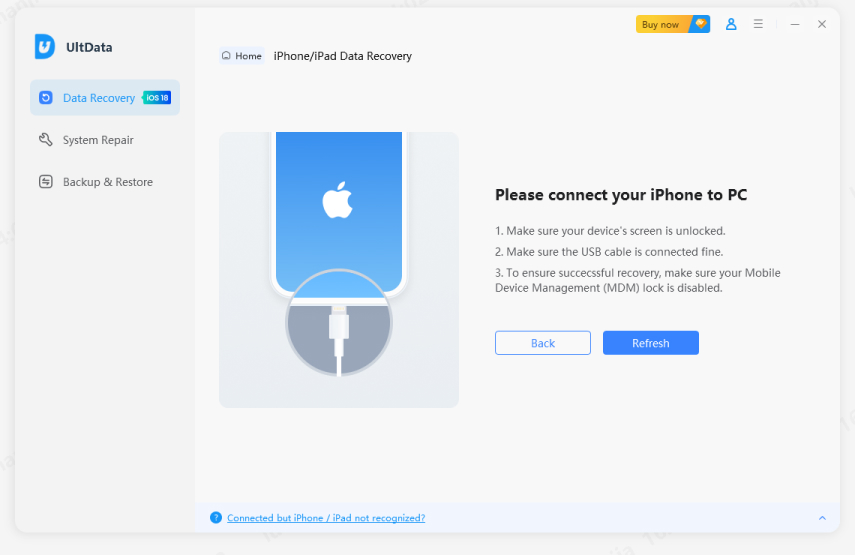 UltData - Android Data Recovery
The UltData Android data recovery tool is the best choice to recover lost data on Android without root. It supports 6000+ Android phones and tablets and latest Android 11.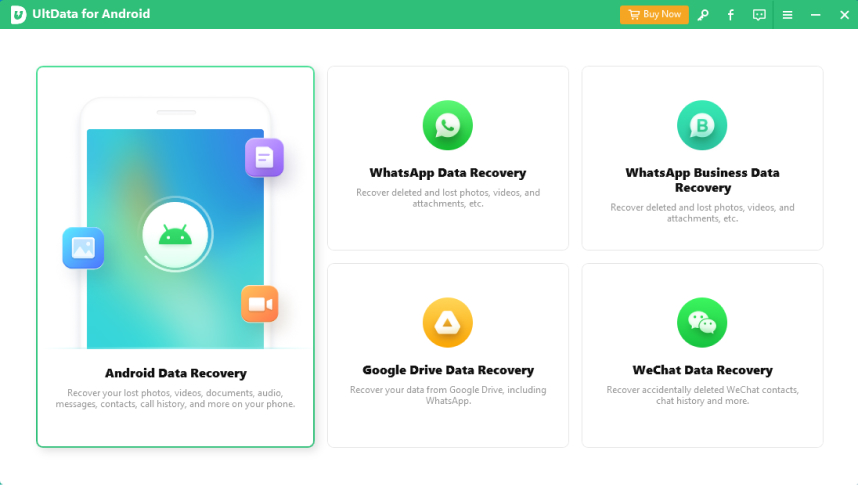 UltData - Windows Data Recovery
By using the UltData - Windows data recovery renamed as 4DDig software, a user can retrieve data from a storage media regardless of how it got deleted. With extensive support for the storage devices, it lies among the tools that are 100% secure and offers a high data recovery rate.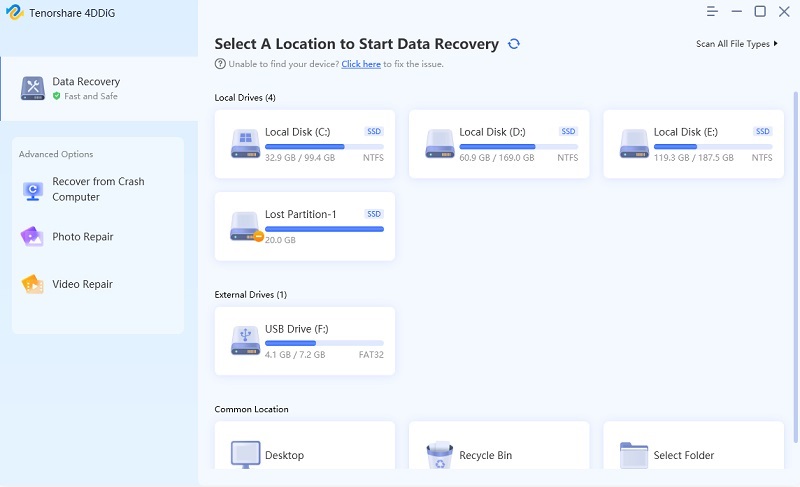 UltData - Mac Data Recovery
When it comes to recovery of lost, deleted, or formatted data on Mac OS, then UltData/4DDig - Mac Data Recovery is the tool you should choose. It will allow you to save your data from oblivion even when the device is failed, dead, or crashed.
As you might be able to tell by looking at the name of the tools, they all work for a different OS offering maximum chances of a safe and quick recovery.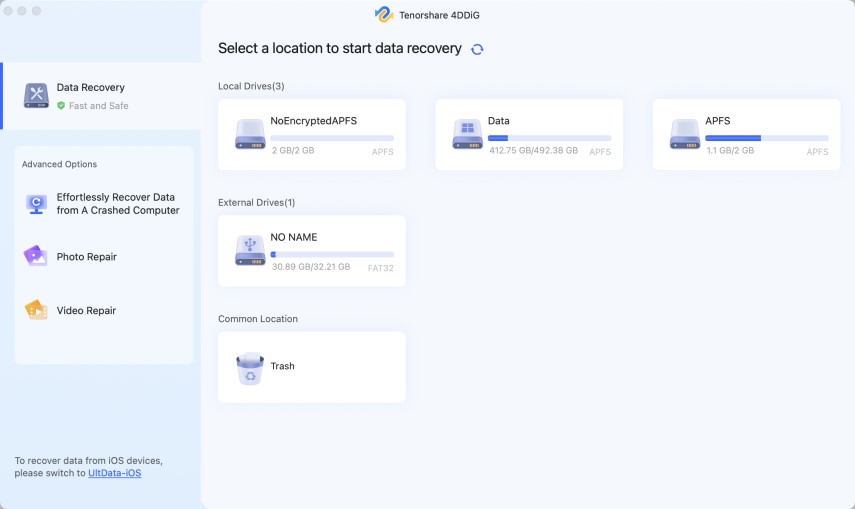 Part 2. UltData Review - Is Tenorshare Safe/Trustworthy?
If you look for a data recovery tool over the web, you'll come across so many software claiming to be the best. Some websites even provide cracked versions of the data recovery tools listed as Tenorshare UltData crack or UltData registration code free. However, having these options only make them wary about the safety of these application software. That's why users are always suspicious about using these apps.
We checked the entire set of tools for potential threats, viruses, and malware, and they were all clean and safe for use. Hence, we can happily report that UltData is a trustworthy application.
Here is a screen shot of the scan results: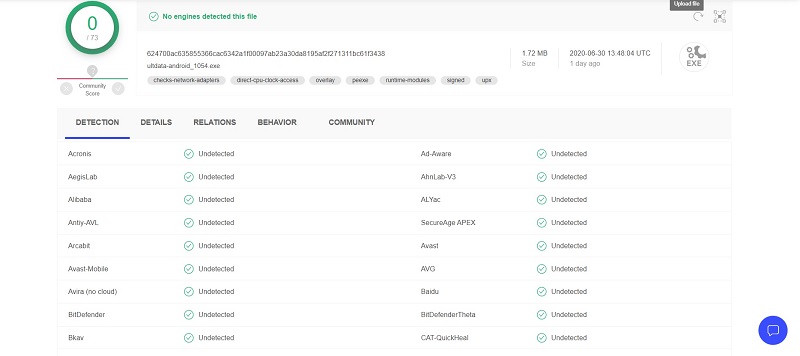 Part 3. UltData Review- How Much Does UltData Cost?
In UltData review, it is obvious that we tell you how much each of these products cost. Alongside, we'll compare the price with the competitors so that you can ensure that you are getting a fair and just deal.
Product
Tenorshare UltData
EaseUS
Disk Drill
iSkysoft Toolbox
iPhone Data Recovery

1-month license- $45.95

1-year license- $49.95

Lifetime license- $59.95

Single license for personal use- $59.95
Pro version for personal use- $89
1-year license- $59.95
Android Data Recovery

1-month license- $35.95

1-year license- $39.95

Lifetime license- $49.95

Single license for personal use- $39.95
Pro version for personal use- $89
1-year license- $39.95
Windows Data Recovery

1-month license- $45.95

1-year license- $49.95

Lifetime license- $59.95

1-month license- $69.95

1-year license- $99.95

Lifetime upgrade license- $149.95

Pro version for personal use- $89
1-year license for 1 PC- $59.95
Mac Data Recovery

1-month license- $55.95

1-year license- $59.95

Lifetime license- $69.95

1-month license- $89.95

1-year license- $119.95

Lifetime upgrade license- $169.95

Pro version for personal use- $89
1-year license for 1 Mac- $79.95
As you can from the comparison table, even in terms of cost-effectiveness with features, no other data recovery tool comes closer to Tenorshare UltData products.
Part 4. UltData Review: Compatibility
Now, let's get to the compatibility of the UltData series. Every user will have different needs as well as different devices and systems. Hence, in the Tenorshare UltData Review of these products, we need to check their compatibility.
| Support | iPhone Data Recovery | Android Data Recovery | Windows Data Recovery | Mac Data Recovery |
| --- | --- | --- | --- | --- |
| OS | For all iOS version including the latest iOS 13 | Compatible with Android 1/2/3/4/5/6/7/8/8.1/9/10 | Support Windows 7/8/10 | macOS 10.15 (Catalina), macOS Mojave, macOS 10.13 High Sierra, and all other lower versions of macOS |
| Device | All models of iPhone, iPad, and iPod including the latest iPhone 11 Pro Max, iPad Air, and iPod Touch 6 | Phone and tablets of various brands such as Sony, Samsung, HTC, LG, Motorola, etc. | Device support includes PC, HDD/SSD, USB drive, SD/CF card, Digital Camera, Media Player, etc. | iMac, MacBook, hard drive, memory card, SD/CF card, music player, video player, USB drive, etc. |
| Data | Recover messages, contacts, photos, videos, reminders, music files, documents, and other application data as well | Recover contacts, text messages, call history, WhatsApp data, photos, videos, audios, and other files | Restore photos, videos, music files, emails, PDFs, office documents, zip files, system files, game saves, and other files | Recover photos, videos, audios, documents, email, web files, archive, and others |
The data type, device, and OS compatibility of all UltData products goes beyond the user's expectations. The wide array of compatibility is one of the most significant reasons why the Tenorshare UltData series is so popular among the users.
Part 5. UltData Review: Is there a Tenorshare UltData Crack Version?
While you are looking for Tenorshare UltData, you might come across some sites that offer Tenorshare UltData registration code free or UltData Windows crack download. But do not trust these websites. Most of these platforms provide you a cracked version which contains plug-ins and annoying ads. Some other risks involved with the crack version include:
It often contains a virus or malware that can permanently harm your system
Using a cracked version of the software isn't legal as per copyright law
Such software often crashes, and there is no guarantee that it'll work as claimed
There is no customer support available for the cracked version
A cracked software won't receive upgrades to improve the existing features
With so many risks, there is no doubt that a user would prefer steering away from such untrustworthy tools and decide to download the software from the official site. Tenorshare UltData series comes with a free trial version so that the users can analyze the features and see if the software satisfies their needs. After the trial, the decision to make a purchase entirely depends on you.
Part 6. People Also Ask about Tenorshare UltData
1: Can I recover any deleted text messages on iPhone with Tenorshare UltData?
Yes, you can recover deleted text messages along with other types of data on your device using the UltData iPhone Data Recovery series. Here are the steps to recover lost messages on iPhone without backup.
Step 1. Luanch iPhone Data Recovery software on your system and launch it. The "Recover from iOS Device" tab will open by default, and you'll see the prompt to connect your device and trust the computer.
Step 2. Select messages to start scan.

Step 3. As the scan results appear on the screen, filter the results from the left panel and select the messages that you want to restore. After selection, hit the Recover button at the bottom.
2: Is Tenorshare UltData free?
Yes, Tenorshare UltData is free for download. You'll have access to only limited features with the free version of the software, though. That's why it's often recommended to opt-in for the paid subscription of the tool. For example, if you are using the free version of the UltData iPhone data recovery tool, you can scan your device and the backup files for free. However, the preview feature will become restricted after you preview 4 items. To preview all the files you select, a purchase is essential.
3. How to do Android Data Recovery without root?
Whether you want to know how to recover deleted photos on Android without root or wish to get back lost data of any other application installed on the device, it can be done without rooting. Most software requires rooting to allow recovery for lost and deleted files on Android. Luckily, there are no such prerequisites with Tenorshare Android Data Recovery.
Here's a guide to recover deleted photos without rooting an Android device.
Step 1. Download the program and connect your device to computer via USB cable.
Step 2. Click on the "Start" button to initiate the scan process. Wait patiently as UltData Android data recovery look for the lost photos on your phone.

Step 3. After the scan, the lost and deleted data will appear on the screen. Select the files, preview them, and hit the Recover option to save them on your system.
The Bottom Line
We hope that this Tenorshare UltData review will help you see the benefits the products provide. From now on, you can recover all kinds of deleted data with just one-click regardless of the platform. Don't forget to tell your friends and family about this tool.