How to Change Default Homepage on Safari
The default homepage on Safari typically has Apple and Yahoo among other bookmarks. Some users may want to personalize their browsing experience upon launching Safari by changing the default bookmarks. As one user quizzed on Apple's communities' forum, "How do you change Safari homepage on the iPad?" And specified by asking, "How do you delete the Apple, Disney, ESPN and Yahoo icons from the safari homepage on the iPad?" This article explains precisely how to change default homepage Safari on Mac, iPhone and iPad.
Part 1: Change Safari Homepage on iPad/ iPhone
Thinking of how to change Safari homepage on iPad/ iPhone? Safari lacks a homepage setting on iOS devices. But you can set a shortcut by following the procedure below. Step 1: Launch Safari. Step 2: Visit the website you'd like to make your homepage. Step 3: Tap the icon that resembles a box with an arrow pointing up located at the bottom of the screen for iPhone and the top bar for iPad. Step 4: Tap "Add to Home Screen".
Step 5: Change the name of the icon and tap "Add" at the top right corner of the screen.
Step 6: The shortcut to the website is created on your iPad's of iPhone's home screen.
Part 2: How to Change Safari Homepage on Mac
Step 1: Launch Safari and click the Settings icon that resembles a gear and is located at the top right corner of the browser.
Step 2: Click "Preferences".
Step 3: Click the "General" tab if it's not selected.
Step 4: Scroll to the "Homepage" section.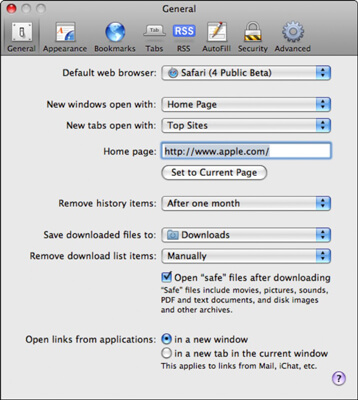 Step 5: Type the URL you wish to set as Safari homepage. (Note: Click the "Set to Current Page" button to set the page you are currently on as the homepage and confirm if asked.)
Step 6: Close the General Settings window and click "Change Homepage" to confirm.
Part 3: Change Safari Homepage When New Tab is Opened
You may want to set defaults when you open a new tab or when you launch Safari. Steps 1 to 3 in Part 1 above still stand. Follow the procedure below.
Step 1: Choose "Homepage" from the drop-down menu and select "Homepage" under "New windows open with" same as "New tabs open with".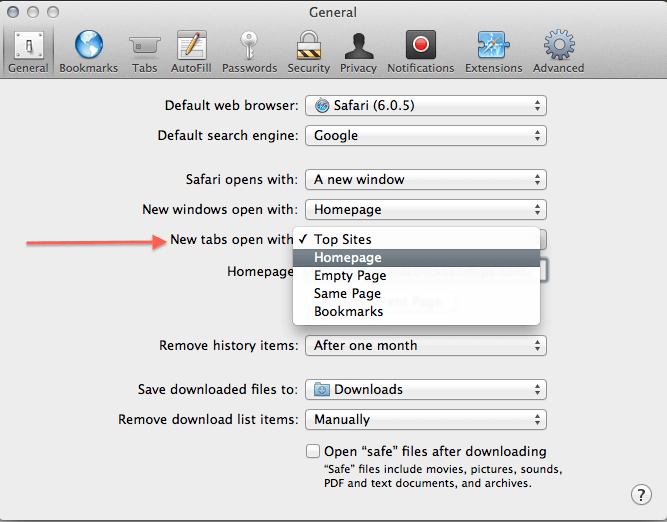 Step 2: Close the Settings window to save the changes. The article shows just how simple it is to set homepage in Safari. The methods explained above are straight-forward and can be implemented by any user. And if you have some important Safari history lost without backup, I recommend you try UltFone iPhone Data Recovery) to recover Safari History and Bookmarks easily and safely.