How to Solve iPhone Email Taking Too Much Space Issue
"Email using too much memory
My email usage is at 548mb although I've deleted most of the emails.  When I receive and delete emails, it still adds to the total usage.  I'm using an email account on a pop3server from my PC.  What can I do to dump the memory and prevent this from happening again.  Many thanks."
- Phawlty
Since reading on iPhone becomes even convenient for users, a lot of users have get used to read their Email by using their iPhone/iPad/iPod in pocket. However, after a long period, when iPhone notice you that the storage is full, have you ever imagined that your iPhone Email may take over many space?
Check The Storage of Mail Usage
Go to: Settings >> General >> iPhone Storage >> Mail, you can also tap on "Mail" to view the documents and data size as well as mail and attachments usage. Especially for those users who have 16/32 GB iPhone, this could more significant for them to know the storage statement.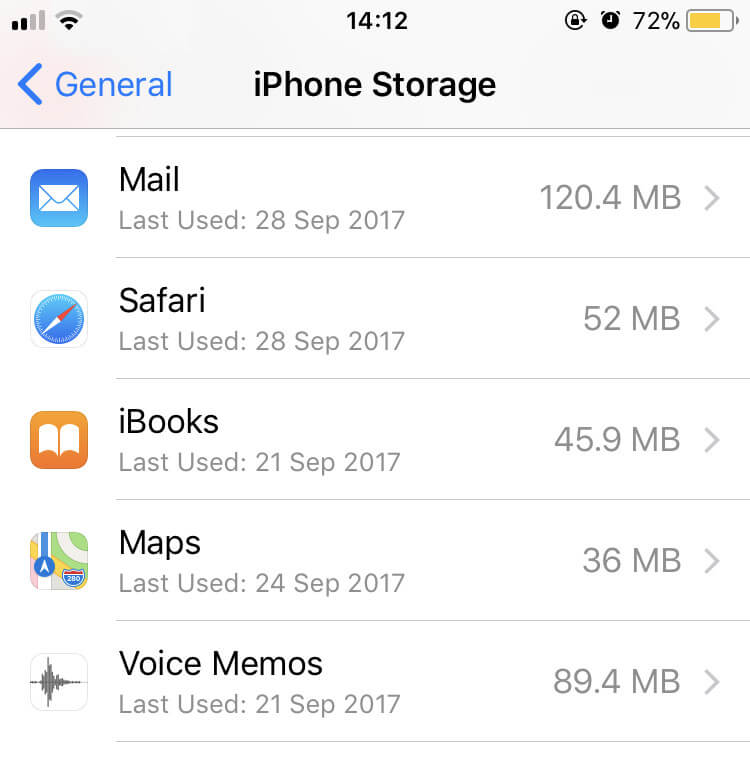 Solution 1: Disable Mail Load Remote Images
There are a lot emails with image, which including newsletters, advertisements, confirmations of purchases, or spam. These images in email will take a large part of usage since your iPhone will download them. You can choose to disable the load option by going to:
Settings >> Mail, Move the "Load Remote Images" slider to Off/white.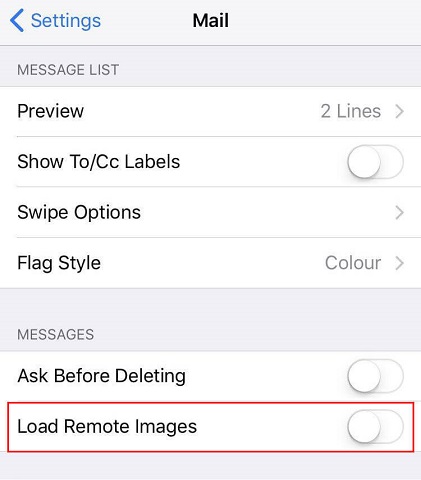 And you then won't get these images download and it will sure save you lots of storage and data.
Solution 2: Remove and Re-Add the Account
You can force your iPhone or iPad's Mail app to start over from scratch and discard all those offline copies of emails by removing your current email accounts and re-adding them.
Go to: Settings >> Accounts & Passwords.  Tap "Delete Account" to remove the account from your device. Be sure the email account's username, password, and server details have been stored. Then open the Mail app and you'll be asked to provide your email account details again.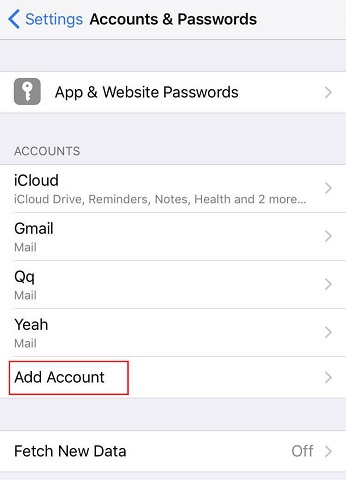 And you can also add new accounts to your iPhone, timely remove the accounts will reduce the space that Mail takes.
Solution 3: Clean Up iPhone to Delete Mail Caches
However, there are also users who find that even they have deal with the emails on their iOS device, the usage of Mail is also high. Thus you might consider about the caches in your iPhone.
If you don't know how to clean them up, you can get help from a professional iOS helper - UltFone iOS Data Manager, it can speed up and clean up your device, manage, transfer, delete files on your device, backup and restore data, remove in-app ads on device, fix iOS stuck in recovery mode or DFU mode, fix the operating system of iOS devices.
That's all about how to fix 16/32 GB iPhone email takes up space issue, if you feel it good, kindly send this article to your friends and let more people get benefit!