How to Fix iPad Won't Update to iPadOS 16
Whenever the new iOS version is launched, every user tries to update their device to new iOS. However, several kinds of problems occur while updating an iOS device to the latest software. Recently, several iPad users reported that my iPad won't update and why this is happening. Especially, users encountered with this problem when they are trying to update their device to iPadOS 16.
That's why we come up with several solutions that you can try to fix it along with reasons why you are facing the problem while updating your iPad.
Part 1: Why Won't My iPad Update to iOS 13/14?
There can be many reasons and one can't predict the exact reason for the update problem. The most common reasons are:
Insufficient storage space on your iPad can put you in this update problem. Update process requires enough space to carry out while procedure seamlessly.
It is always suggested that whenever you do update on an iOS device, make sure that you have 50% battery power. Thus, low battery power can also be the reason.
Poor internet connection can also be the reason why you are not able to update your iPad to the latest software.
Another very obvious reason is incompatible iOS. Thus, updating your iPad to an iOS version which is not fully compatible with your iDevice can make you go through this problem. For example, the new iPadOS 16 is compatible with iPad Air 2/3, iPad Mini 4/5, iPad 5th ~7th generation, 10.5-inch iPad Pro, 11-inch iPad Pro and 12.9-inch iPad Pro. Other iPad models are not supported now.
Part 2: How to fix when iPad won't update to iPadOS 16
Hence, you are aware of probable reasons and let's now try out below-mentioned effective solutions to resolve if your iPad Mini not updating to iOS 13/14.
Solution 1: Check Wi-Fi Connection
As we said earlier update requires a stable and good internet connection. That's why if you can't update your iPad then check Wi-Fi connection to which your iPad is connected. Make sure that it is reliable and stable enough to complete the update process without any hassle. Go to your iPad settings to ensure that your Wi-Fi connection is working properly.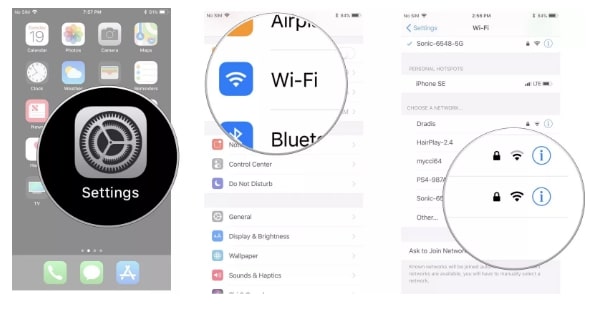 Solution 2: Check iPad Storage
If there is no problem in connection and still, you are facing a problem while updating then you need to check your iPad storage. Updating an iPad on low space can halt the process and cause many problems during update. Therefore, if your iPad has insufficient space then you have to delete unnecessary data or you can also uninstall an app that is required or you used rarely. If it is a storage issue then with this method you will probably fix this update problem.
Step 1: Go to the "Settings" on your iPad and then, move to "General".
Step 2: Now, tap on "Storage & iCloud Usage" and then, click on "Manage" option to free up space by deleting apps.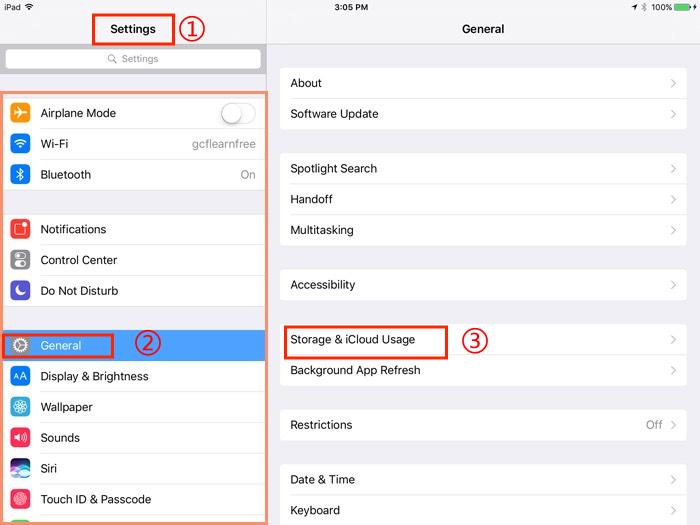 If you still haven't enough storage after following the steps above or "iPad Storage Almost Full" warning pops up, please click here: 9 Tips to Fix iPad Storage Almost full.
Solution 3: Force Quit Settings App
Have enough space on iPad and again facing an iPad iOS wont' update problem? Then, try to quit the settings app forcibly as it can certainly fix the problem.
To force quit settings app on iPad, follow the below simple steps:
Step 1: Open the settings app and then, tap on the "Home Button".
Step 2: Thereafter, again press "Home button" for two times and this will display all the apps which are running in the background.
Step 3: Here, you need to swipe up settings app to quit it forcibly.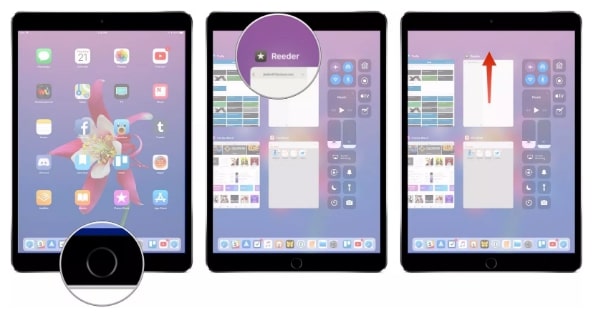 Solution 4: Wait for a While
It might be the case that Apple server is down or not working properly when you are trying to update your iPad to iOS 13/14 version. Or maybe many users are updating their iPad at the same time which makes server down or busy. Thus, in this case, a better solution is to wait for a few hours until the server is not cooled down.
Solution 5: Force Restart iPad
Another effective solution that you must try to come out of this update problem is restarting your iPad forcibly. Restart can fix many software issues and thus, if the problem you are facing is due to software issue then it will be fixed with this method.
Force restart iPad with Face ID such as iPad 2018 iPad Pro, you need to:
Press and quickly release the Volume Up button.
Press and quickly release the Volume Down button.
Press and hold the Top button until your iPad restarts.
Force restart an iPad with Home button such as iPad Air, you need to press and hold both the Home and Side (or Top) buttons for at least 10 seconds, untile you see the Apple logo.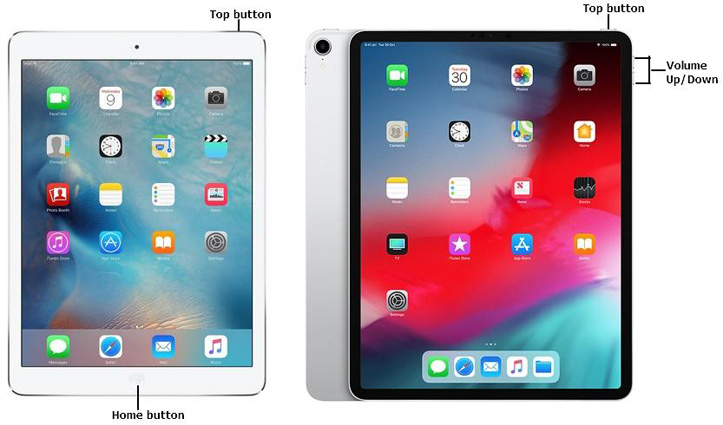 Solution 6: Fix iPad Won't Update without Data Loss
If you don't want to take risk of losing your precious data on iPad then must go for the UltFone iOS System Repair to fix the iPad will not update iOS problem. This tool has features called repair operating system that can fix problems in instant or by one-click. It is specially designed for solving various issues on iPhone/iPad/Pod.
Here is the quick guide on how to fix iPad won't update or iPad stuck on update bar. After system repair, your iPad will update to latest iOS without data loss.
Step 1 Download and install the software on your computer and then, click on the "Fix All iOS Stuck" option after connecting your iPad to computer.

Step 2 After that, click on "Start Repair" and the software will suggest you download the firmware and downloading process will start after you tap on "Download".

Step 3 Once the firmware is downloaded, again click on "Start Repair" to begin the repairing process. Once the software repairs your iPad operating system, it will also show you latest iOS version.
Solution 7: Update iPad with iTunes
If you don't want to use software then you can use another way to come out of this problem which is updating your iPad with iTunes.
Here is the simple guide on how to update iOS on iPad via iTunes:
Step 1: Run the latest version of iTunes on your computer and after that connect your iPad to the computer using cable.
Step 2: Thereafter, click on your device icon and then, go to the "Summary" tab. Here, click on the "Check for Update". If latest Ios version can be installed on your iPad then iTunes will install it automatically.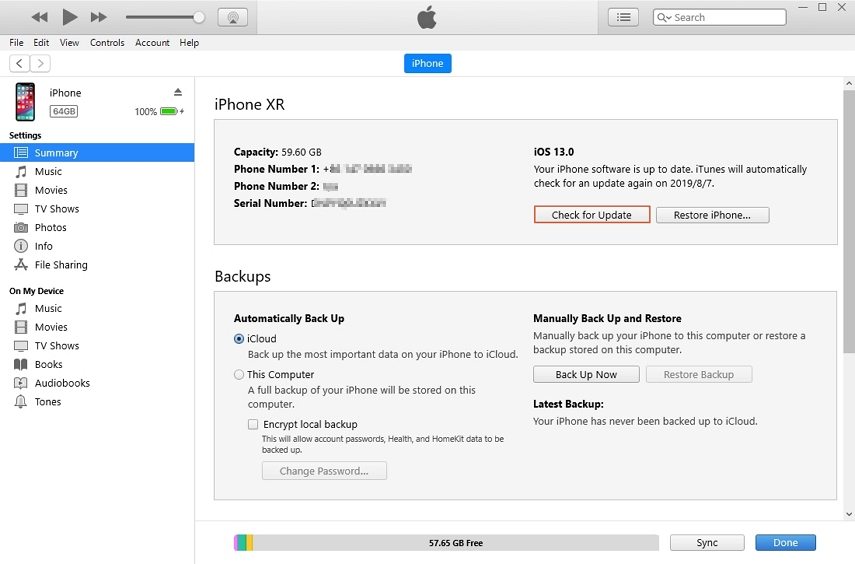 Summary
That's all to come out of iPad fails to update problem and among all solutions, UltFone iOS System Repair is the most recommended solution as you can fix the problem without losing existing data on your iPad.