[Solved] How To Fix No Sound On iPad
"There is no sound on my iPad, tried many ways to fix this issue but have not been successful in my efforts. How to fix this issue?"
Are you facing the same issue as this Apple iPad user? Well, you have landed at the right place! This detailed guide is the perfect solution to find out ways to fix no sound on iPad issue. Several iPad users have reported this issue wherein their iPad's sound is suddenly cut-off. Many of you might have faced this issue and would have tried all means to fix it without any success. It can be a very annoying problem as we use our iPad for many of our day to day activities like viewing presentations, checking out many videos, listening to music and other audio files and many other things.
Way 1: Check iPad Side Mute Switch
Every iPad comes with a side switch and the functionality of this can be changed or modified in the iPad settings. One of the reasons why your iPad sound not working may be because the side mute switch might be turned on. You can turn this off or check about this by following the steps below.
Step 1: From the main menu of your iPad go to the "General Settings" option and proceed to the next step.
Step 2: From all the options available, navigate to the "Accessibility" option and check the "Use Side Switch To" option if it is ticked on "Mute" option, tap on it to remove the tick.
This will probably solve the issue of your iPad having no sound.
Way 2: Force Restart iPad
Many of the minor issues like no sound on iPad games can be generally solved by force restarting the iPad. This is a simple solution to sort out the issue of iPad having no sound. Follow the steps below to know how to force restart iPad.
Step 1: Press the Home button and Power button simultaneously and hold it this way for a few seconds.
Step 2: Keep holding these two buttons till the iPad turns off and then turns on again and the Apple logo appears.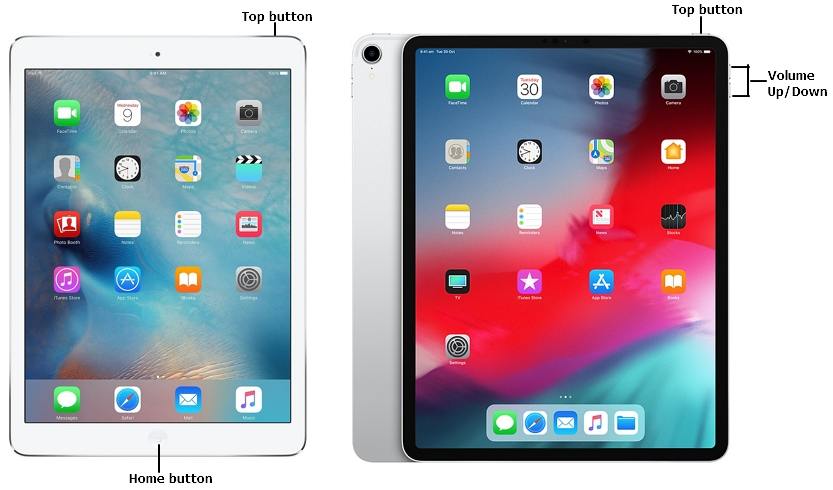 Now, you would have successfully force restarted your iPad. You can check now if the sound of your iPad has started working again or not.
Way 3: Turn Up The Volume In Apps
If you are facing the problem of "no sound on my iPad", it may be possible that the Volume in your iPad Apps might have been adjusted to low. You can change this setting by following the below steps.
Step 1: From the main menu of your iPad, select "Sounds" options by tapping on the icon.
Step 2: Check the "Ringer & Alerts" option, you will notice a slider, tap on it and drag it to the right to increase the volume to the level you want.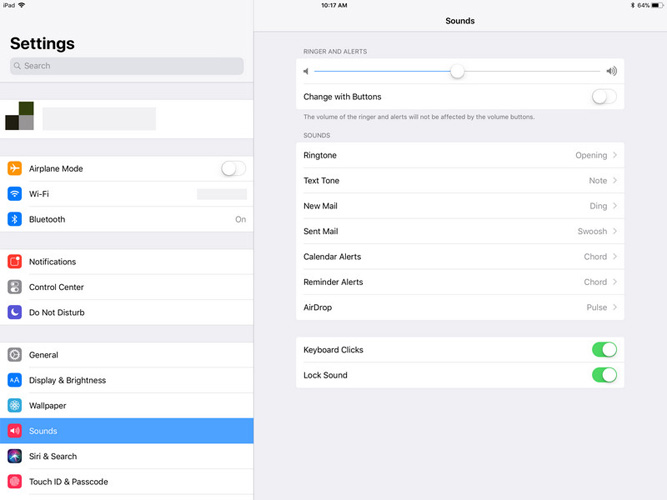 Play and audio file and check if you can hear the sound from your iPad.
Way 4: Clean Up iPad Headphone Jack
If you are trying to listen to an audio file through your headphones or earphones and are not able to hear any sound, you would need to clean up the headphone jack and try again.
You can easily do this with the help of an air can, q-tip, tape or a paperclip. Use any of these tools to effectively clean the headphone jack of your iPad.
Way 5: Make Sure Do Not Disturb Isn't On
The "Do Not Disturb" feature in iPad turns off all the sounds and every message and notifications alert and also the ringtone will be turned off. If your iPad has no sound, you can turn off the "Do Not Disturb" feature by following the steps below.
Step 1: From the main menu, go to the "Settings" option to proceed to further steps.
Step 2: On the left side you can see several options, select "Do Not Disturb" from this menu.
Step 3: Turn the switch off if in case it is turned on and your problem should be solved.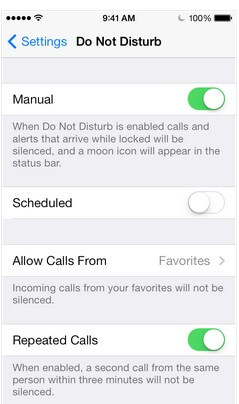 Way 6: Reset All Settings
If the above methods don't work in solving your iPad's problem of "my iPad has no sound", then you would have to reset your iPad completely. Make sure you create a backup before doing this as you may end up losing all your important data from iPad. Use the steps below to reset your iPad to factory settings.
Step 1: From the main menu tap on the "Settings" option and then go to "General Settings" option.
Step 2: From there, select the "Reset" option and then tap on "Erase All Content and Settings" to reset all the settings of your iPad.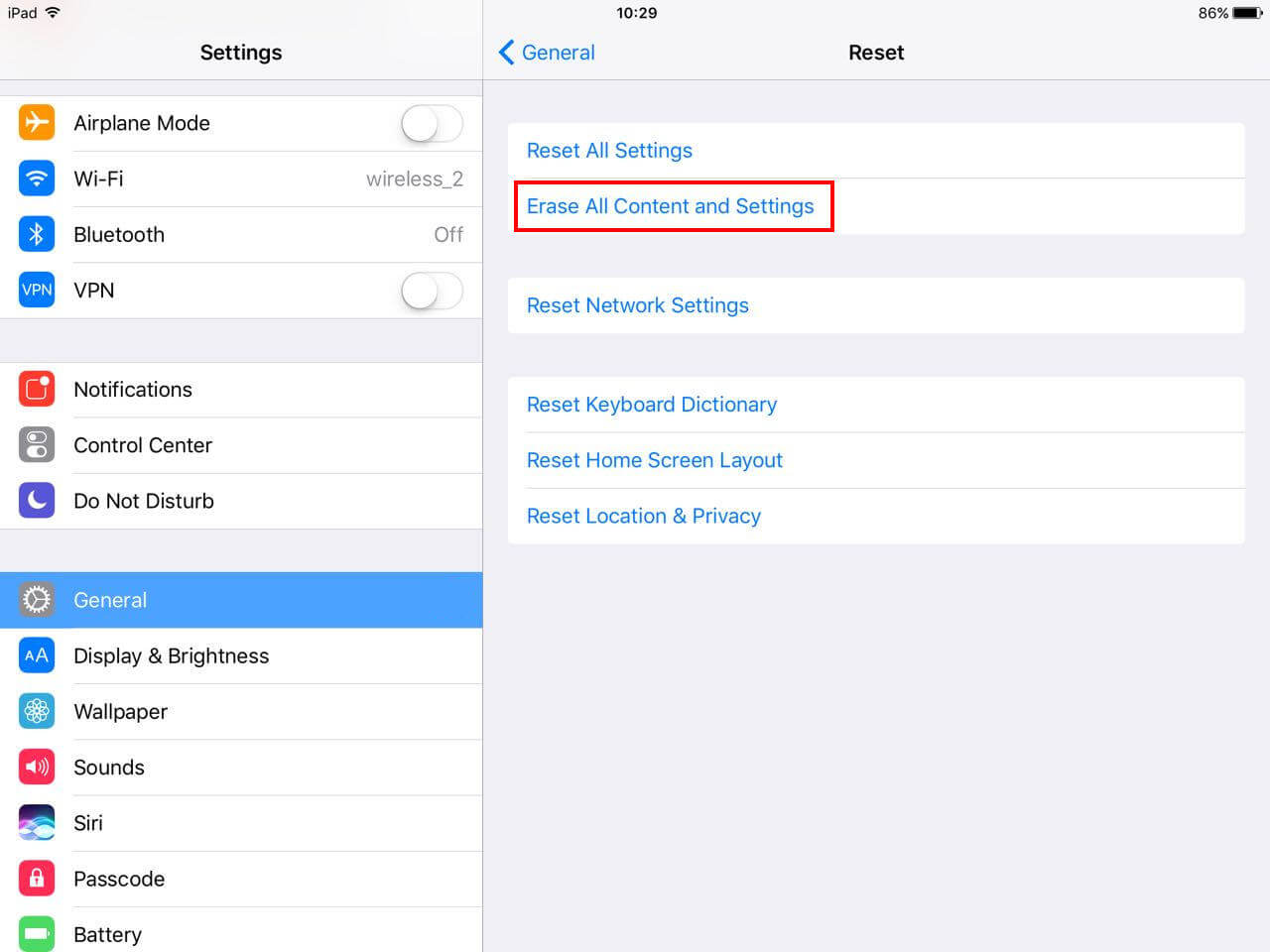 Use this method as the last resort as resetting the iPad would mean removing all the settings and data from it.
Way 7: Repair iPad System With iOS Recovery Tool
If in case all the above methods fail in solving the issue of iPad giving out no sound, then you can use the most recommended software UltFone iOS System Repair which is designed to effectively fix all the technical issues of iPad. Follow the steps below to know how.
Step 1: Download iOS System Repair software on your Laptop/PC/Mac. Install it on your laptop and then launch it after connecting your iPad to the laptop with the help of USB cable.
Step 2: You can see three options on the main interface of the software, choose the third option "Fix All iOS Stuck" and click on it.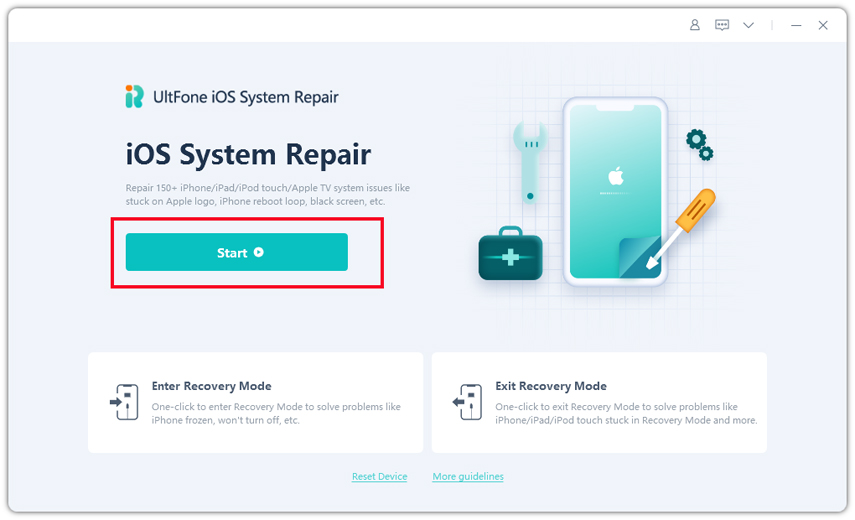 Step 3: You will be then prompted to install the latest Firmware Package, click on "Download".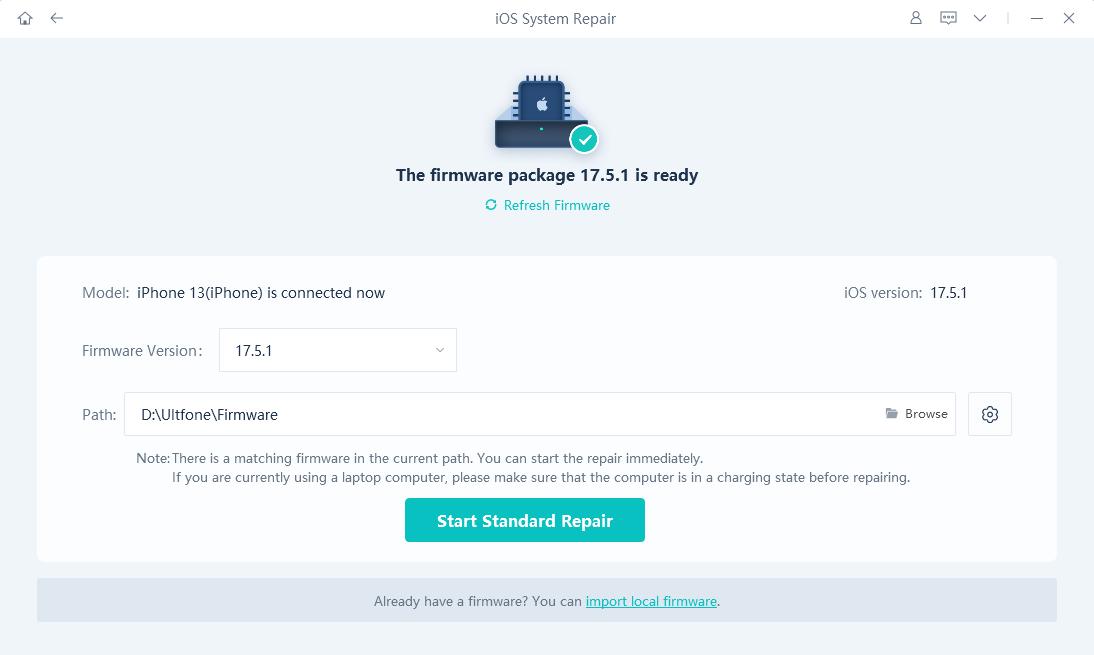 Step 4: Hit 'Repair Now' and your iPad will be repaired and all the technical issues will be sorted out.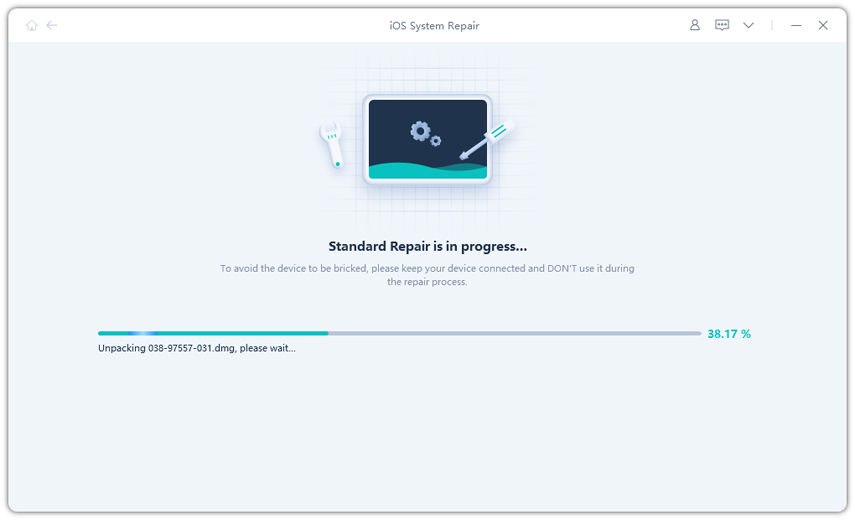 The Bottom Line
The sound not playing in your iPad can get very annoying and you may not be able to listen to any audio files or get to know if someone is messaging or calling you. The above methods can be tried to resolve this issue but if all the methods fail, the last method mentioned, which is repairing your iPad with the help of UltFone iOS System Repair is the most recommended method which will surely resolve all the system problems like Apple logo screen, recovery mode, screen won't turn on, reboot loop and more on your iPad.