How to Wipe an iPad Without Passcode
iPad is one of the most powerful ever tablets in the world. Hence, the desire to get one is obvious in many users. On the other hand, some of the users cannot afford to buy a brand new iPad. And hence, they tend to sell the old one and buy a new one with price difference. In order to sell their iPad to other users, iPad owners need to clean erase iPad. In addition to this, there are many other reasons as to why users might need to erase their iPad.
Some users must have forgotten their passcode and hence they will need to wipe disabled iPad. Others, like mentioned above, need to sell their iPad and hence they look to erase their iPad. Whatever may be reason, all the Apple users sometime or the other face the need to wipe their iPad. Today we will learn how to wipe an iPad without passcode. Here are some solutions that may help you.
Solution 1: Wipe an Locked iPad from iTunes
If you are looking for how to wipe an iPad that is locked, then using iTunes might be the first solution that will be recommended to you. This is because it is the simplest solution for all. All you need to do is follow the given below steps so that you can reset iPad to factory settings via iTunes.
Step 1: Connect your iPad to the PC. Launch the latest version of iTunes. Here you need to use that computer, which you have synced your iPad with. Else it will ask for a passcode.
Step 2: Wait for iTunes software to sync your iPad and create a backup. After the process is done, tap on "Restore iPad" option.
Step 3: This will erase all your date from the device and will make it work as a new one.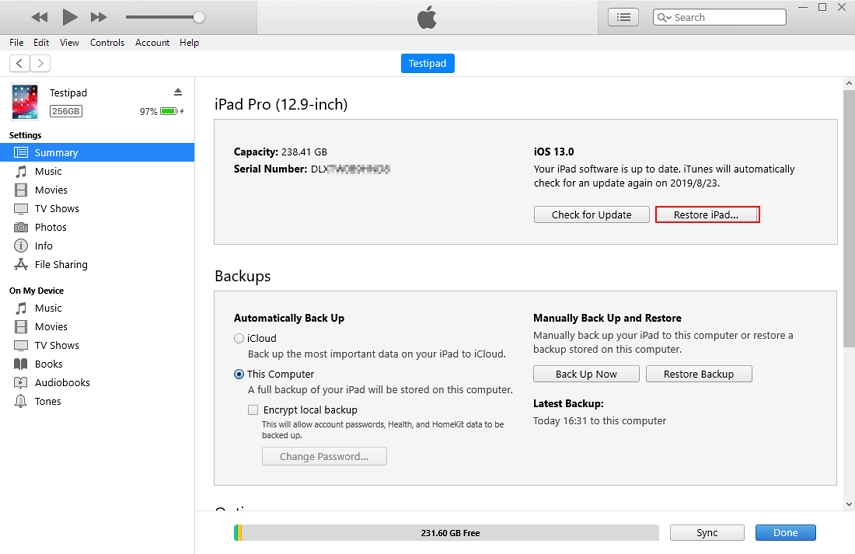 Note
: Once you have wiped iPad using iTunes, you will need to set up iPad from beginning and if Find My iPad is enabled before erasing, you will get stuck on activation screen, you can use
UltFone Activation Unlocker
to bypass it.
Solution 2: Erase iPad from Recovery Mode Restore
What if you have not synced your iPad? Worry not! We have got it covered. You can always reset your iPad using recovery mode without a passcode. All you need to do is follow the given below steps:
Step 1: Connect your iPad to your PC and run iTunes.
Step 2: While your device is still connected to the PC, force restart the iPad. All you need to do is hold the home button and the power button together till the device turns off and the Apple logo appears.
Step 3: After you force restart it, a screen will appear with "Update" or "Restore" option. You need to select "Restore" option. The process takes almost 15 minutes and your iPad will be wiped clean.
Solution 3: Wipe iPad with iCloud
There is one more method to wipe your iPad. You can use iCloud to wipe your device. But to do so, you must have enabled "Find My iPhone" in iCloud. Follow these steps to unlock iPad with "Find My iPhone" and wipe the device.
Step 1: Go to icloud.com/#find using a different device. When asked, log in with your Apple ID. This must be the same ID that you have in your iPad that needs to be wiped clean.
Step 2: Click on "All Devices" option present at the top of the screen. Choose your iPad that you wish to erase.
Step 3: Click on "Erase iPad" to wipe the device remotely. The device requires to be linked to network, or this will not work.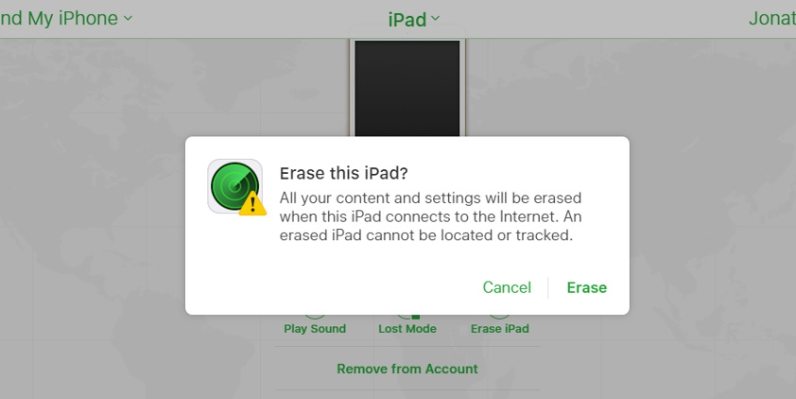 Solution 4: Use UltFone iOS System Repair to Wipe an iPad without Passcode
There is one more simple way (the easiest of all the above mentioned solutions). If you want to effortlessly wipe an iPad without passcode, then using UltFone iOS System Repair is the best way. Here are the steps that need to be followed
Step 1: Install and run the software on your computer. Now, connect your iPad to the PC. Click on the "Repair Operating System" option on the main interface window.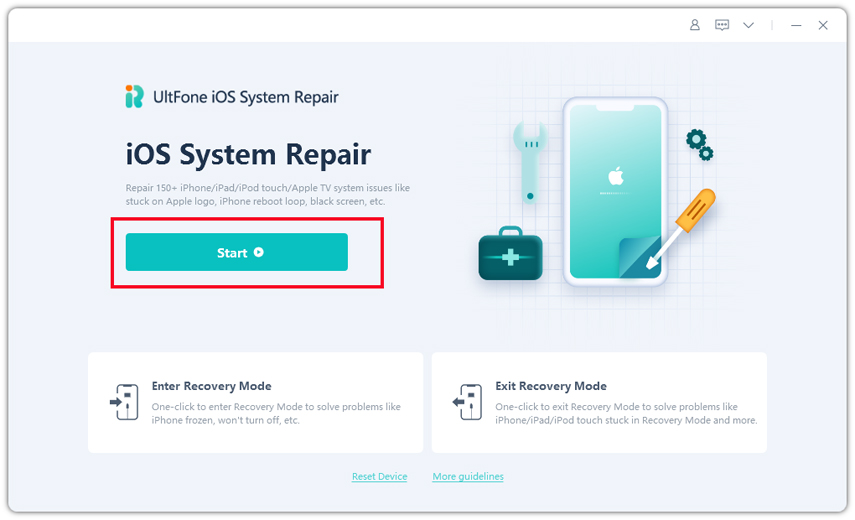 Step 2: Download the newest firmware package by tapping Download option.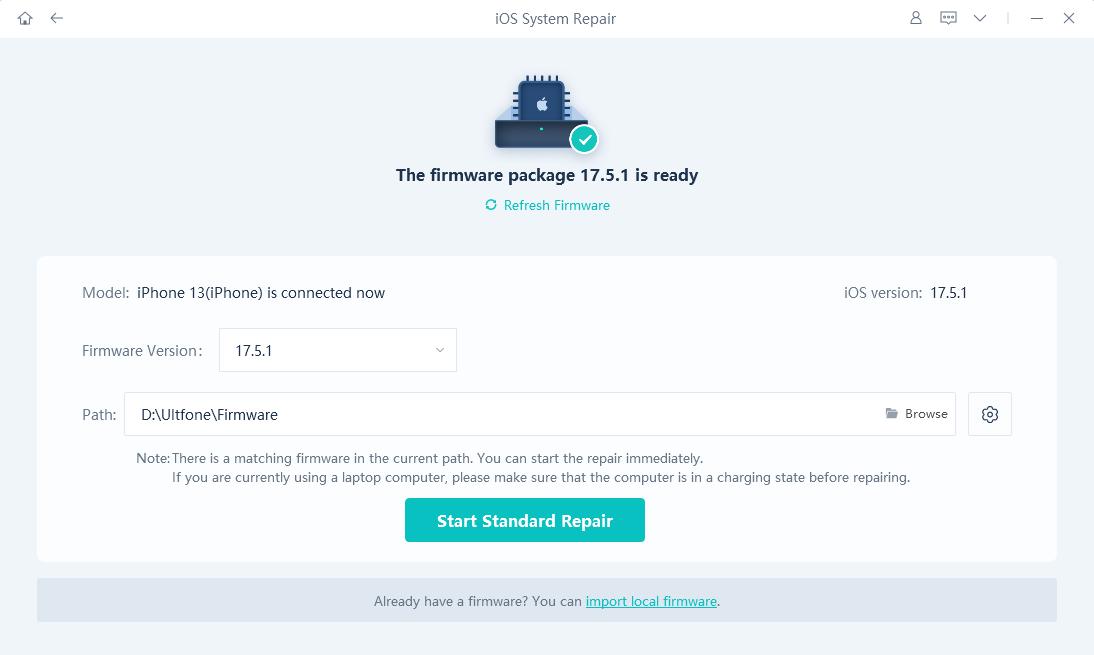 Step 3: As soon as the download is done, select "Start Repair" to start the recovery process of your device. After the system is repaired, your iPad can be set as new.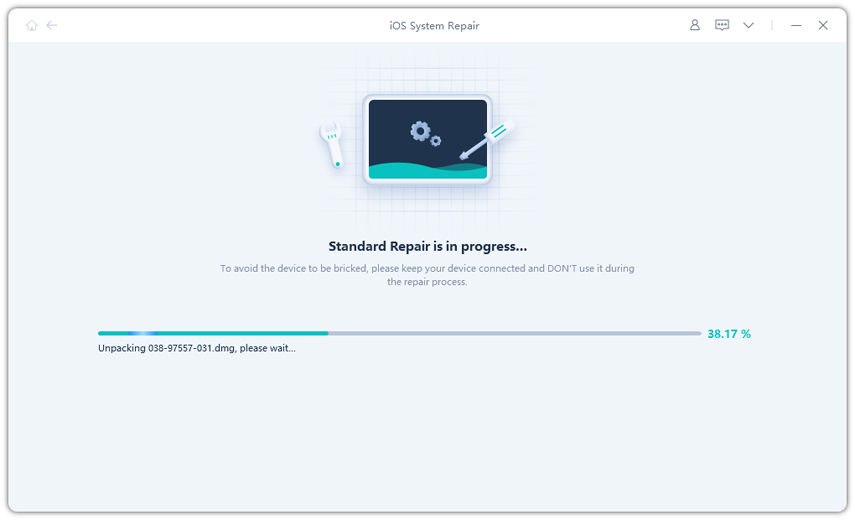 Seeing the big picture here, we just had a look on the top 4 solutions that can be used to wipe clean an iPad. You can use iTunes to erase the device or you reset the device in the recovery mode. You can also use the iCloud to wipe clean the device. But, if you need to make it simpler and faster, it is recommended to use UltFone iOS System Repair. Do let us know your feedback on the above article by commenting below.