How to Fix Slow Wi-Fi on iPad
"Why is Wi-Fi so slow on my iPad? I was browsing the web when I noticed that my iPad has a slow internet speed. Ping-16ms, download- 39, 49 Mbps and upload-29, 71 Mbps but my laptop gets 90.89 Mbps download. How can I speed up the internet on my iPad?"
Slow Wi-Fi on iPad has been complained by many users ever since it's released. This problem really can be frustrating as you cannot watch movies or play online games on iPad fluently. The reasons for iPad poor Wi-Fi connection might be something wrong with iPad itself or the router. In this post, we'll tell you how to fix iPad slow internet browsing speed with detailed instructions.
Part 1: Fix Bad Wi-Fi Connection If the Problem is on the iPad
Part 2: Fix iPad Poor Wi-Fi Speed If the Problem is on the Router
Part 1: Fix Bad Wi-Fi Connection If the Problem is on the iPad
When you get the slow internet search, loading or surfing speed on iPad, you can check whether there's something wrong with the iPad. Use another device and connect to the same network, if it works well, then the problem is on the iPad. Here are the possible solutions you can try:
1.Reboot iPad
Hold the button at the top until you see "slide to power off" on the screen, slide the screen to turn off the device. After a few seconds, hold the button again to power it on.
2.Change iOS Default DNS to Google DNS
Go to Settings -> Wi-Fi, find your Wi-Fi network and click the "i" button. Tap on DNS ans delete the original DNS. Type 8.8.8.8,8.8.4.4, and then back to Choose a Network screen to connect your iPhone iPad again.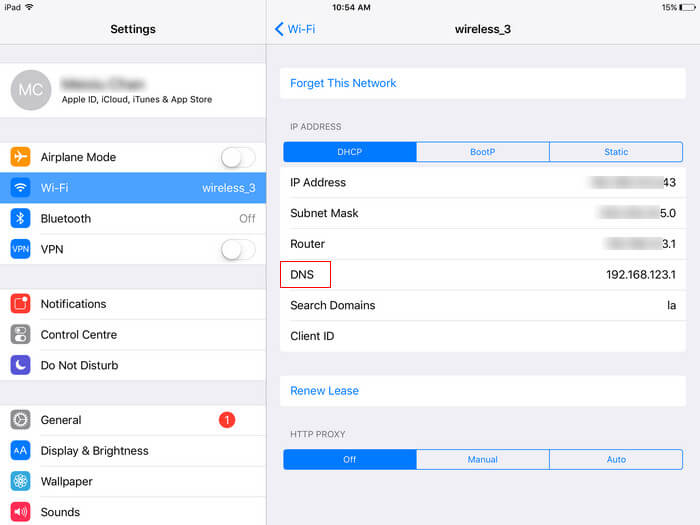 3.Reset Network Settings
Reset network setting on iPad is the most effective way for fixing Wi-Fi weak, unstable, not working or keeps drooping on iPad. You can go to Settings -> General -> Reset -> Reset Network Settings. Then connect to the Wi-Fi and enter password to check if it works now.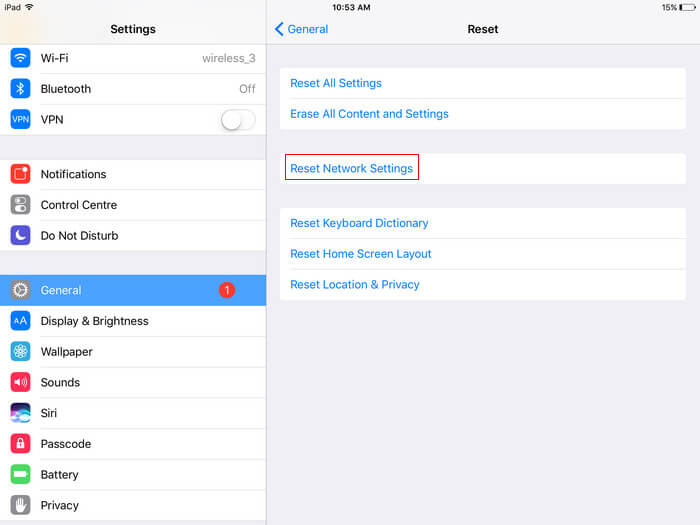 4.Update iOS
Sometimes internet speed is very slow on iPad can occur due to some system problem, update iOS to the latest version will get it fixed. To update iOS, navigate to Settings -> General -> Software Update to download and install the newest software.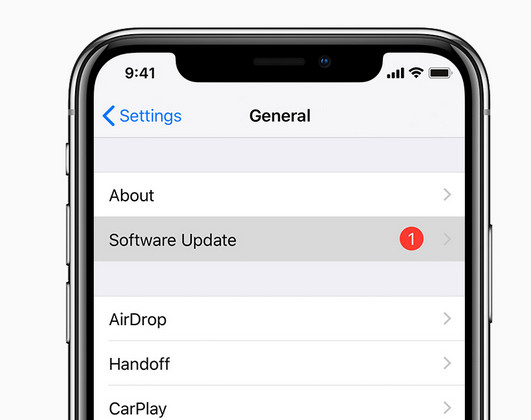 5.Repair System
If you unluckily failed to fix poor Wi-Fi signal on your iPad with the methods mentioned above, you can try UltFone iOS System Repair , professional iOS system caring software helps fix iPhone/iPad slow internet speed as well as other software issues without restoring.
Download and install the program on your Mac or PC, connect iPad to computer and click "Repair Operating System" from the main interface.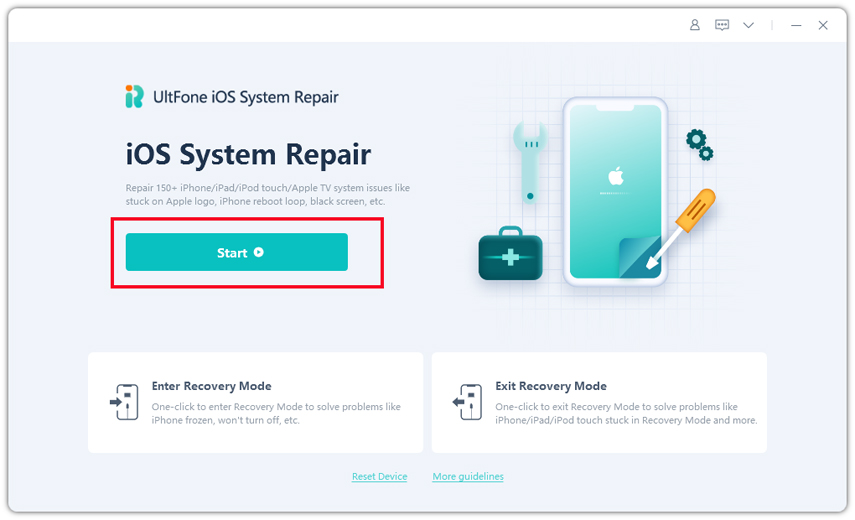 Click "Fix Now" and you'll enter into a new screen. You need to download the firmware package for system repairing, click "Download" to proceed.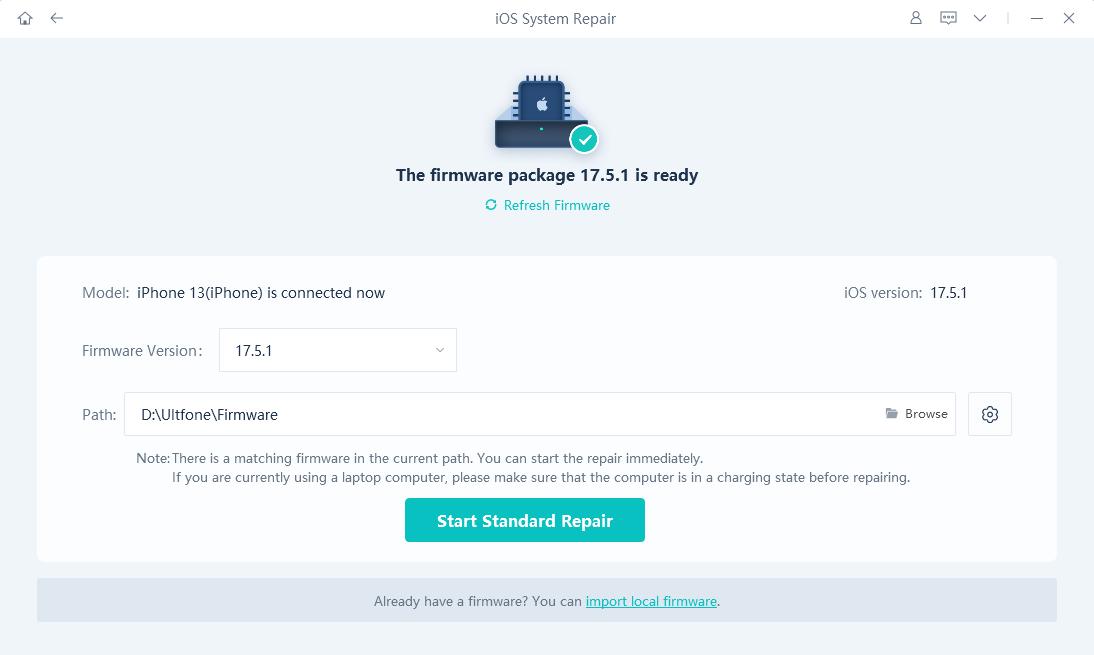 When the firmware is downloaded successfully, you can start repairing operating system.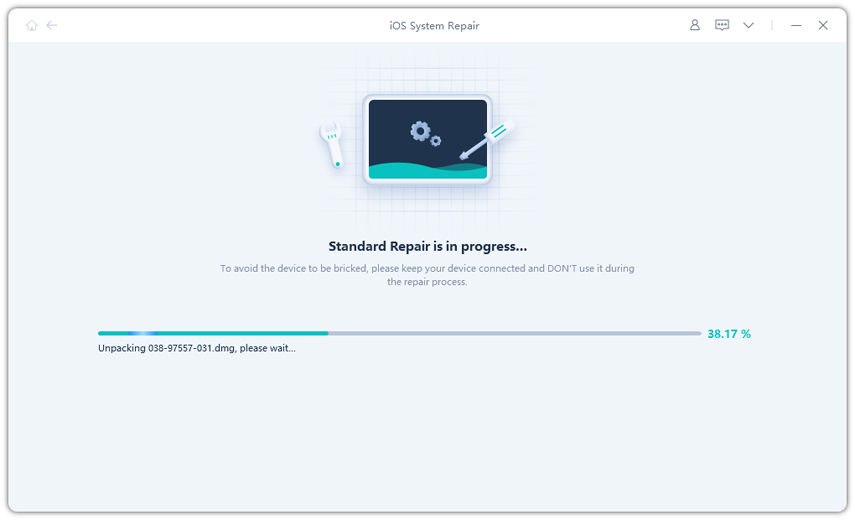 Don't Miss:
Part 2: Fix iPad Poor Wi-Fi Speed If the Problem is on the Router
If you suspect that the slow internet speed is caused by the router, you can test it by downloading a speed test app on iPad. If the internet speed is okay on iPad, then we can confirm that there's a problem with the router. Try the tips below to see if you can fix it.
1.Move Closer to Router
The wireless signal can be blocked by walls or some objects, so you are recommend staying close to the router to speed up Wi-Fi connection on iPad.
2.Reboot the Router
When you are near the router but the connection speed is still slow, try to reboot the router by turning it off for a while and then tuning it on.
3.Buy a Wi-Fi Extender
Wi-Fi extender improves the coverage area of your router and is really useful if you have a big house. It rebroadcasts the signal and allows logging into the extension and get a better signal strength when further away from the router.
Summary
This post has discussed how to fix slow Wi-Fi on iPad, iPad mini 2/mini 3/mini 4, iPad Air/ Air 2 and iPad Pro. If you still have questions on the iPad network connection, contact your internet provider.