iPad is Completely Dead, Here is the Real Fix!
"iPad Pro dead and won't charge, solutions? My iPad Pro 9.7 suddenly stopped charging after it died. I cleaned the port properly, the cable and block both work, and I connected the device to a computer. However, my iPad will not do anything."
iPads are some of the finest creations by Apple and they are also one of the most stable devices available in the market. However, there are times when things go wrong, and your iPad becomes unstable and in the worst case you have an iPad dead. If this is what you are going through, our guide below should help you find out why your iPad is dead and how you can go about fixing it by yourself using various options.
There are several methods available that should help you fix a completely dead iPad and bring it back to the life. Follow the procedures given below and you should be able to revive your iPad without much hassle.
Part 1. Why Your iPad is Dead?
Before you get onto the fix part, you may want to know why you have an iPad dead screen or why your iPad is dead. There are many things that can cause the issue and the following are some of the most common ones you should know.
Reason 1. Corrupted Data on Your iPad
The data stored on your iPad may have gone corrupt, especially the system data, and it could be causing your iPad to go dead. This is the most common cause of the issue you are facing on your device.
Reason 2. Using Unofficial Chargers
Apple recommends you use the official chargers, however, if you have been using a cheap quality charger, it could have caused issues and that may have resulted in your iPad dead battery.
Part 2. How to Fix a Dead iPad?
Now that you know the reasons as to why your iPad is dead, this section will offer you the fixes that you can apply and revive your iPad from its death. Let's check out all the available fixes one by one for your dead iPad:
Solution 1. Hold Power + Home to Perform a Hard Reset
If your iPhone has got extremely frozen that you can't interact with it, then you may need to force reboot it so that it gets unfrozen. Fortunately, there's a built-in option on your iPhone to perform a force reboot and the following shows how:
Occasionally, you should hard reset your iPad so that it remains error-free and does not accumulate any incorrect system configurations or temp files. This fix should work for your dead iPad as well and the following is how you can apply it on your device.
On your iPad, press and hold down the Home and Power buttons together for about ten seconds. You will see the Apple logo appearing on your iPad's screen. When that happens, let go of the buttons and your iPad will be hard reset.
You may then find that your iPad is no longer dead and is working fine.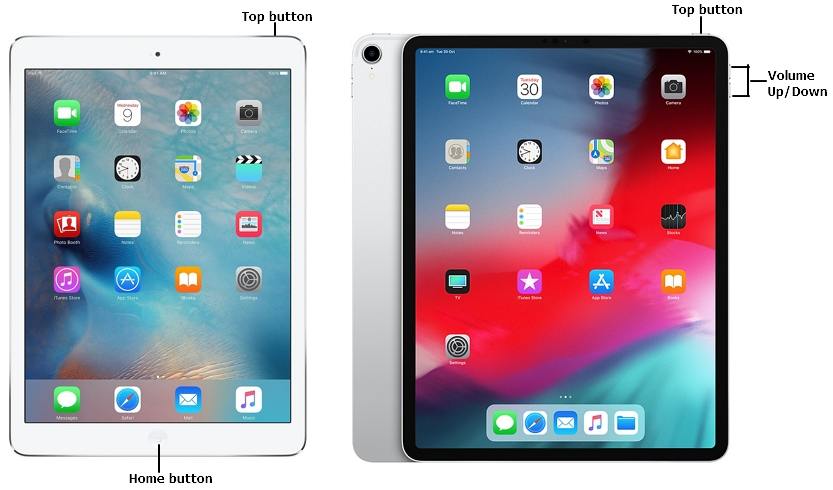 Solution 2. Charge Using Apple Certified Charger and Cable
If all this time you have been using unofficial chargers from a street vendor, it is time that you get the official and Apple certified charger for your iPad. It is highly recommended that you always use the official Apple cables and chargers with your devices.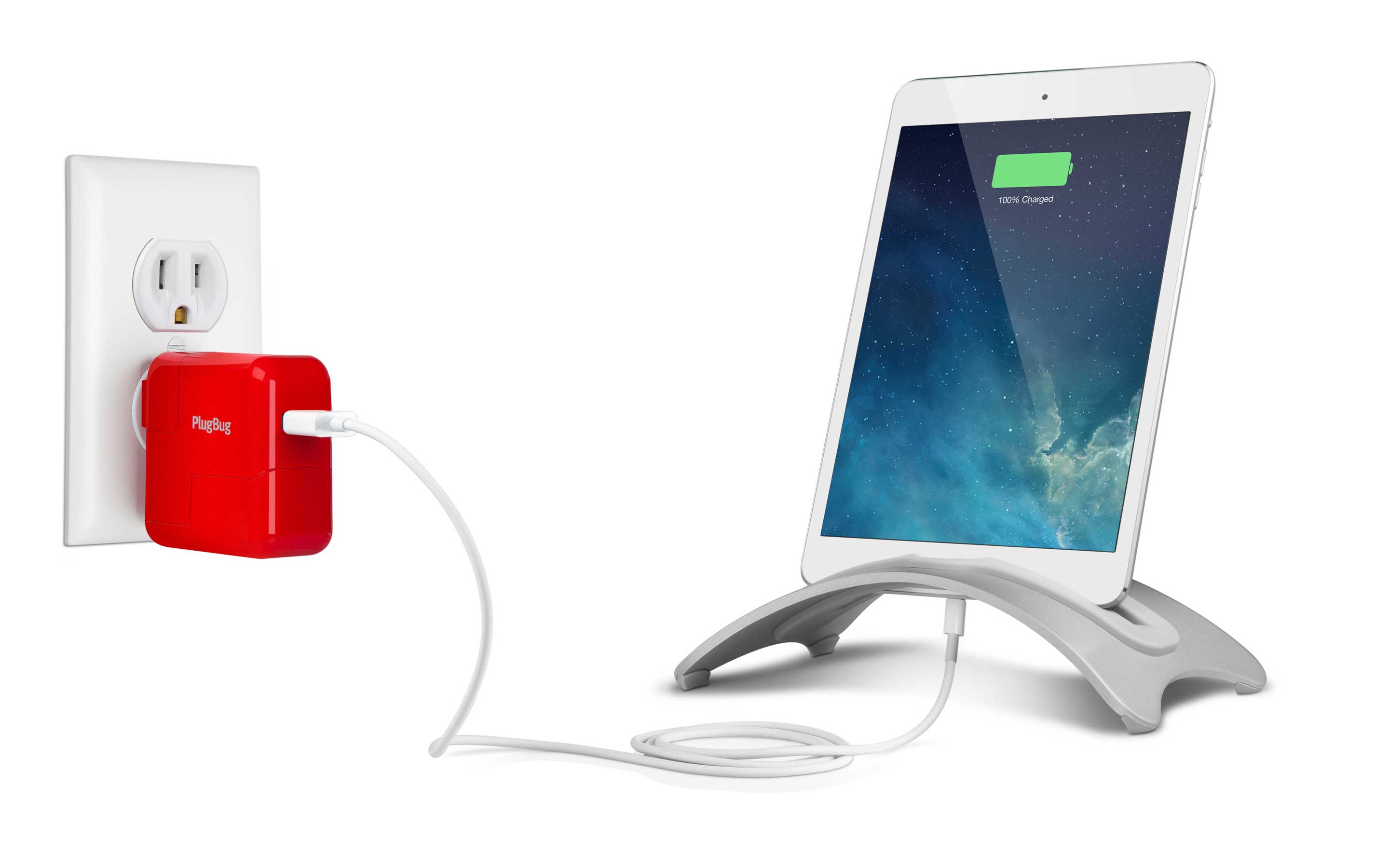 Get an official charger for your iPad, use it to charge your device, and your device should boot-up without any difficulties. That's how you resolve the issue by simply changing a charger.
Solution 3. Restore with iTunes
Many times, hard resetting your iPad will not do the job and you will need to restore your iPad using iTunes to revive it. Fortunately, iTunes provides you with an easy way to restore all of your iOS-based devices including iPad and the following is how you can go about doing it on your computer.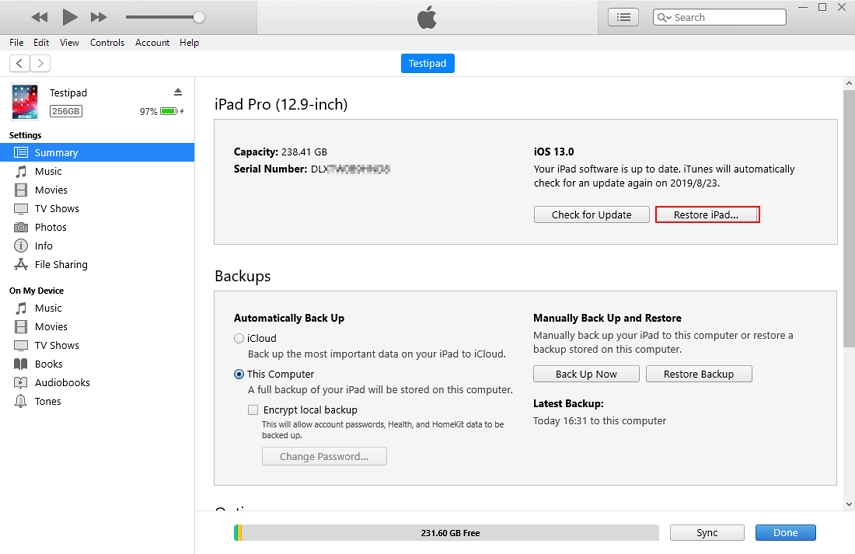 Make sure the latest version of iTunes is installed on your computer. Then, plug-in your iPad to your computer using a suitable cable, launch the iTunes app on your computer, select your device in the app and ensure you are in the Summary tab, click on the Restore iPad option and your iPad will be restored.
Solution 4. Restore Your iPad Using DFU Mode
There's a mode called DFU mode on your iPad that allows you to restore your dead iPad. The following is how you can use the mode with iTunes to restore your iPad. Keep in mind your data will be lost if you use this method.
Step 1: Put your iPad into DFU mode.
Step 2: Launch the iTunes app on your computer and it will prompt you to restore your iPad. Click on Restore iPad followed by Restore.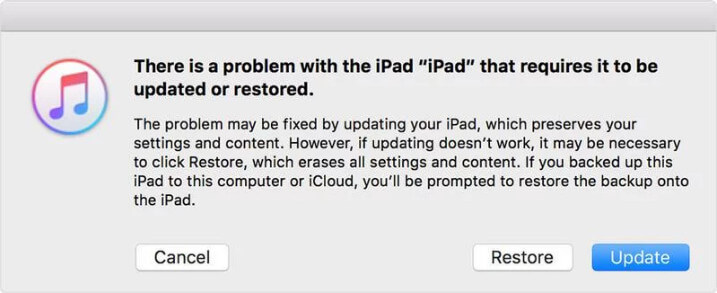 Your iPad will be restored in the DFU mode with data loss.
Solution 5. Fix Dead iPad Using UltFone iOS System Repair (ReiBoot) without Data Loss
If you are facing a situation of iPad dead and won't charge and you want to fix it without losing any of your data, this section will show you how to do it. You are going to use a third-party software to do the job and the following shows how.
The software you will be using is called UltFone iOS System Repair and it allows users to fix dozens of issues on your iOS based devices. The software has fixes for almost all kind of issues you can ever face on your iPad and the following shows how to fix a dead iPad:
Step 1: Download and launch the software on your computer. Connect your iPad to your computer and click on Repair Operating System in the software.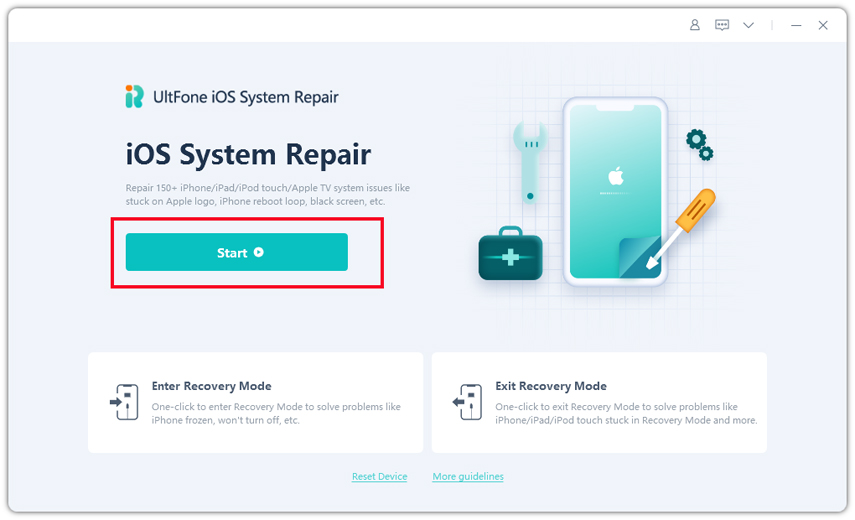 Step 2: Click on Fix Now on the following screen in the software. You will need to download a firmware for your iPad which can be done by clicking on the Download button.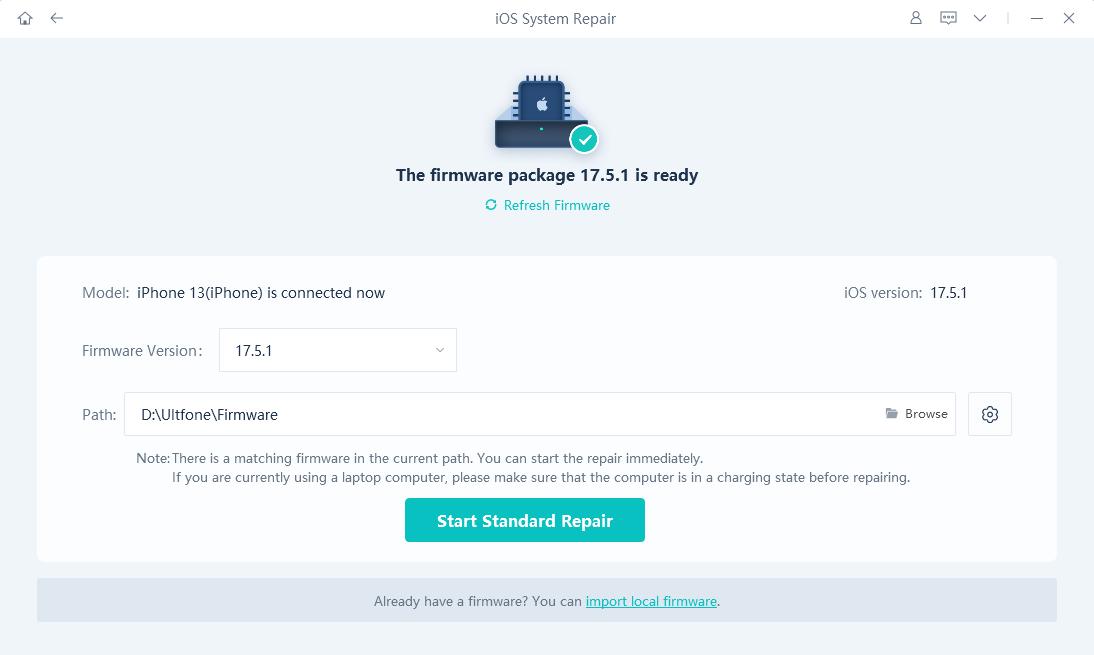 Step 3: Click on the Start Repair button to start repairing your iPad. There you go. Your iPad is now fixed and is no longer dead.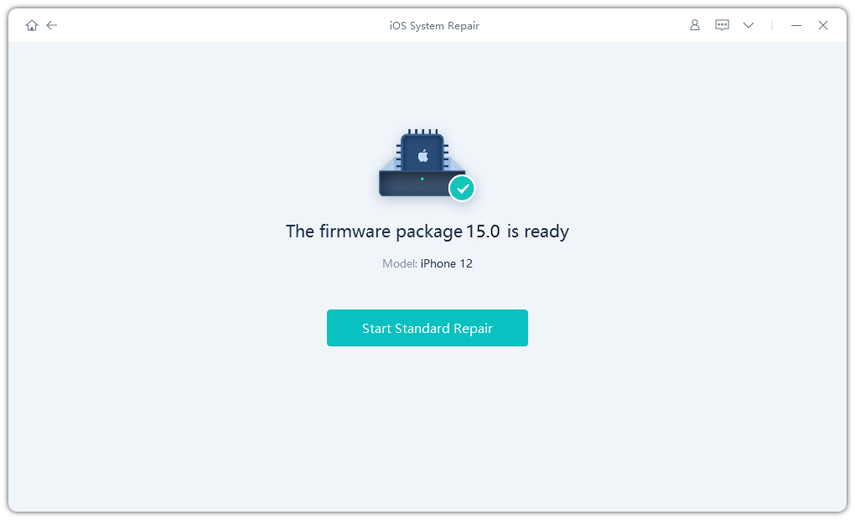 Conclusion
If you ever find yourself in a situation where your witness your iPad dead, the above guide should help you bring your iPad back to life using multiple methods. Be sure to use UltFone iOS System Repair if the other methods do not work for you.