[Full Guide] Jailbreaking iPad
Usually, if you are using an iPad then you will be able to download only the apps approved by Apple which are available on the App Store. You can try to go outside of this parameter but you won't be able to do it. But if you jailbreak the device then you will be free of these limitations. You will get access to some of the most attractive features if you jailbreak iPad. These additional features that were rejected by Apple for many reasons won't put a restriction on the core feature of the device. Still, you can download apps from the App Store. Still, there are lots of risks associated with this procedure so just don't jump into it so quickly. Read on!
1. What is Jailbreak?
If you buy a device then you are basically accepting the regulations applied by the company and there is no way around it. This is also true for iOS devices, they also control all the apps you install on your device and sadly, you won't be able to use the hardware to its full potential. Unless you jailbreak the device ofcourse! If you jailbreak an iPad it will open some very exciting new options for you.
In theory, a jailbreak means that you will make some modifications to the device that are not approved by the company. You will have access to the core programming of the system and you will be able to install and run apps that are not even available on the App Store.
2. What are the Jailbreak Benefits?
As mentioned before, the jailbreak is not a safe procedure, a lot of problems can be caused by it which can completely destroy your iPad. But there are a few very attractive advantages of this modification that cannot be ignored. If you have performed the modification successfully then you will have the following advantages:
1. New Apps: If you have jailbroken your iOS device then you will be able to install a lot of new apps which aren't even available in the App Store.
2. iPad as Hotspot: If you ever wanted to use your iPad as a Hotspot or a modem, you will be able to do it now. The owner of a jailbroken device can do tethering for free, by using some of the unauthorized apps.
3. Customization Options: If you were looking forward to changing the looks of your iPad but unable to do it; don't worry, after the jailbreak you will be able to do it freely. There are lots of themes and customizations available.
4. iOS System: After jailbreaking, the core programming of the iOS device gets exposed to the user. It is very useful, you can manipulate it any way you like.
These are some of the main advantages you will get after you jailbreak the iPad.
3. How to Jailbreak iPad?
If you have decided to give jailbreak a try but you have no idea how to jailbreak iPad then you will find the most effective method below. There are various ways to jailbreak an iPad, users have even asked, how to jailbreak iPad without computer, it is also an effective method but we are going to do it using Safari. It is easy and safe.
Step 1: Open your iPad and run Safari.
Step 2: On the browser, go to https://www.downloadpangu.org/.
Step 3: Save the browser on your Homepage.
Step 4: Now, select the Home screen and rename the app to "Pangu".
Step 5: Now, when you click on the app you will be able to load the latest version of Yalu through Pangu.
After you get it installed, simply follow the on-screen instructions to get your iPad jailbroken. This is how to jailbreak an iPad. Your iPad is now jailbroken but if you are not satisfied with it then you can follow the procedure below to remove the modification.
4. What if I want to Remove the Jailbreak?
If you took the decision to jailbreak your iPad and now you are regretting it then you will be very happy to know that, it can be removed. Yes! Jailbreak can be reversed and you can do it using the services of the UltFone iOS System Repair. It is a third-party iOS repair tool that is capable of many things, including removing the jailbreak. It is quite a recovery tool, the steps to use it are mentioned below:
Step 1: Download the program on your computer and then install it.
Step 2: Run the program and then connect the iPad to the computer, wait for UltFone iOS System Repair (ReiBoot) to detect the iPad.
Step 3: After the iPad is detected, go to the main interface of UltFone iOS System Repair (ReiBoot) and select "Fix All iOS Stuck Issues", then tap "Start Repair"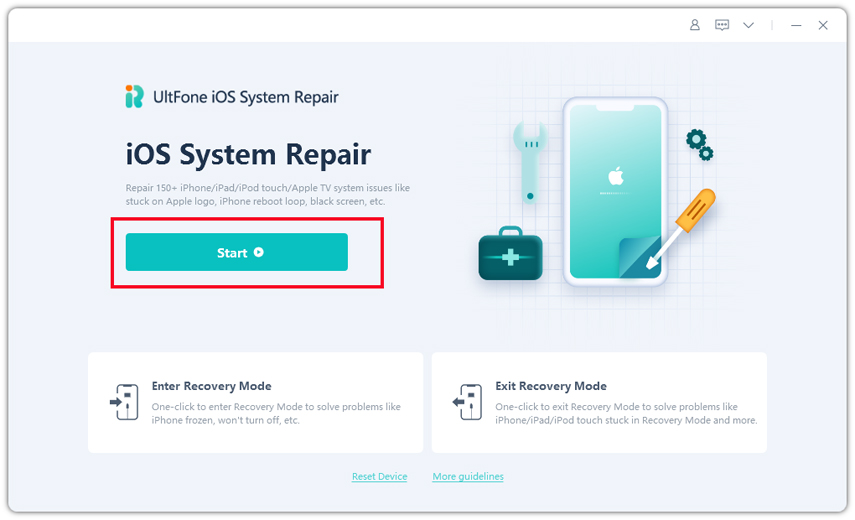 Step 4: Now, you are required to download the firmware package for the procedure, follow the wizard on the screen to locate and download the firmware. Tap "Download".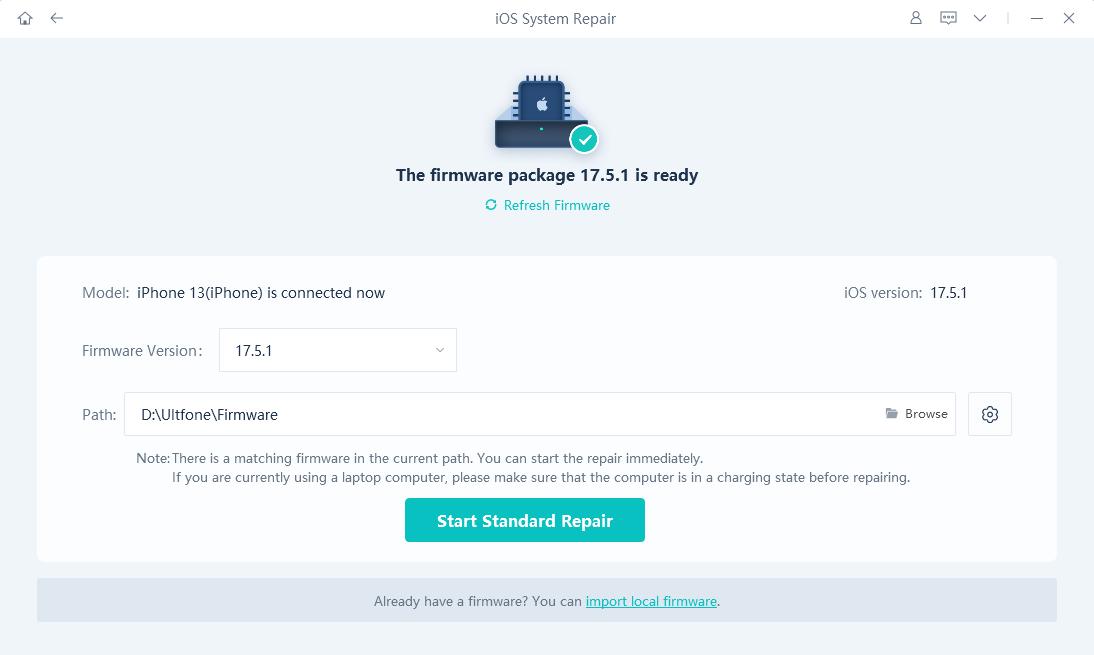 Step 5: Now tap "Repair Now" to start the recovery process.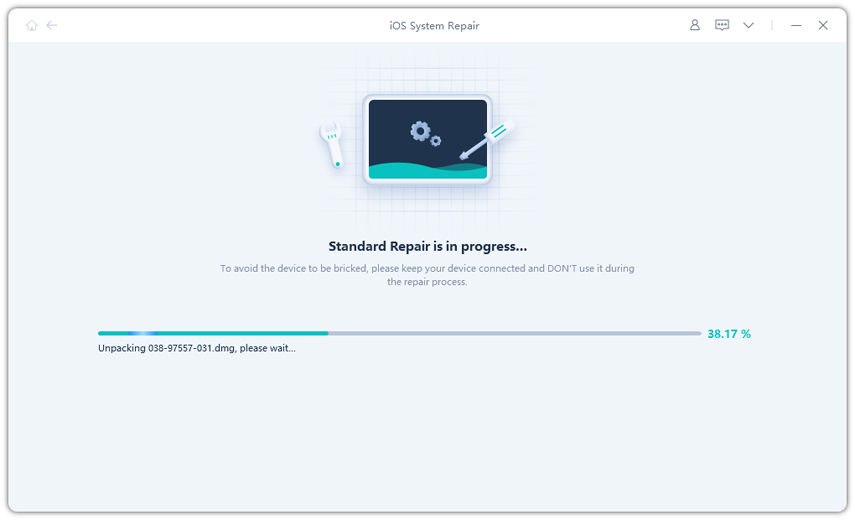 After you complete the procedure step by step, the jailbreaks will be removed, along with all the problems that are associated with the modification.
Jailbreak comes with the promise of modifying your device but it is also true that the procedure is not even close to called safe for your device. It often comes with stuck issues, severe system crashes, and many other things. But people are attracted to it because it is able to lift a lot of restrictions by the manufacturers and lets you use the hardware to its fullest potential. So, if you do it be very careful, choose the safest method and in the end, if you don't like the end result then you have UltFone iOS System Repair (ReiBoot) to revert the device back to normal.