Best iPhone Parental Control Apps to Keep Your Child Safe
With the growth in technology, accessing anything online has become so easy that even children nowadays use online platforms with utmost ease and comfort. With this ease and comfort comes a lot of security and safety related issues. This is a serious matter and parents are always concerned and look up for ways to create a safe and nurturing environment for their kids online. And thanks to a iPhone parental control app, now you can monitor and control your kid's activity on iPhone. We have made your job easier by handpicking some of the best iPhone parental control apps which can be used by you for the safety of your child.
1. Teensafe Parental Control App
This free parental control app is designed to empower your children by protecting them against any kind of cyber bullying and any inappropriate behavior towards them. With Teensafe App you can know where your child is, you can monitor what messages they exchange over any kind of instant messengers like WhatsApp and you can also view their complete web history. It is built in such a way that it comprehensively brings all this information under one dashboard where you can view all the information with ease. The best part about this application is that you can download it and use it for free.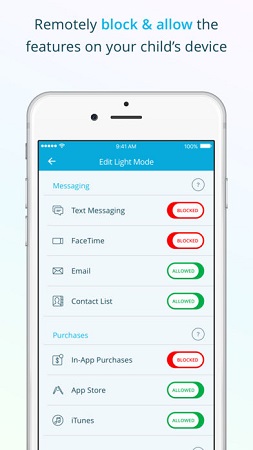 2. Ourpact Parental Control App
This application is one of the best parental apps for iPhone which aims at bringing the entire family together. Using this app, you can control your kid's activity in a productive way by scheduling their usage of iPhone. Ourpact App would ensure your children do not get addicted to any form of social media platforms like FaceBook, Instagram or any kind of gaming applications. Besides this feature, it also lets you filter out the content and block any website. The basic version of this application comes free of cost, but if you need additional features like setting different activity schedules or using multiple accounts, then you would need to upgrade to the premium version which comes at a price.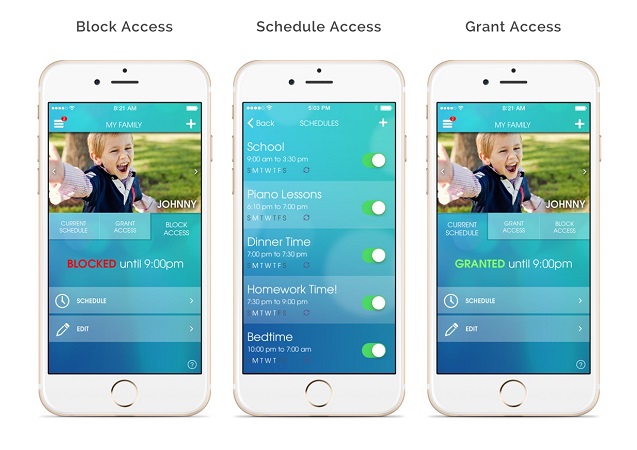 3. Net Nanny iPhone Monitoring App
This iPhone parental monitoring application has been in use for many years now and is popular among the parents due to its attractive features which aid in providing internet security to kids. The basic version of Net Nanny App, which comes for free, has many attractive features like filtering of online content, managing and scheduling the time of iPhone usage and monitoring social media activity. The 5-device family pack of this app has better features including real-time alerts, reporting any unusual activity, profanity masking, customizing profiles for your child and much more. This application is compatible with almost every iPhone with any iOS version.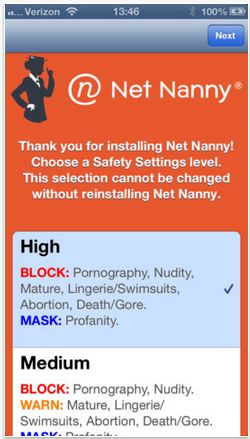 4. Spyzie iPhone Monitoring App
This is an advanced surveillance application which comes with the option of choosing between many different languages. This is one of the most convenient parental control apps as it easily syncs and works along with iCloud and helps you keep real-time track of your children's activity without letting them know about it. With this application you can track all the messages on your child's phone, get call updates and control any other applications. Spyzie App can be accessed from any external browser which makes it very convenient to use. The premium version of this application comes at a very low price, making the ordeal of parental protection, an affordable luxury.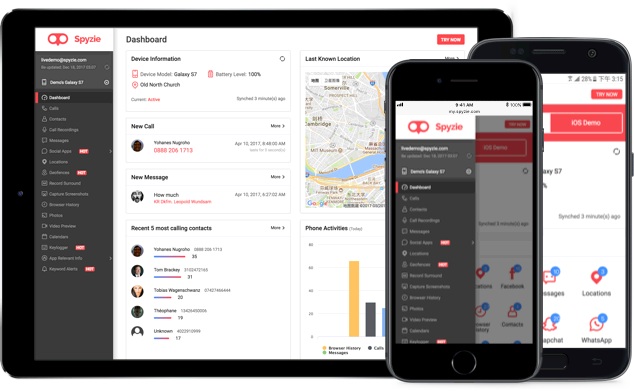 5. Netsanity iPhone Monitoring App
This comprehensive iPhone parental monitoring app can be run on any iOS device like iPad, iPhone and iPod Touch. Using this application, you can remotely monitor the activity of all your family members through their iOS device. Netsanity App can be conveniently used to filter out online content and block any kind of inappropriate activity. In addition to this, you can even set a time limit on the usage of any particular application on the device. Users have the luxury to choose the 14-day trial version of this application before deciding to purchase the full version. It is 6.95$ per month for a single device and 9.95$ per month for two devices respectively.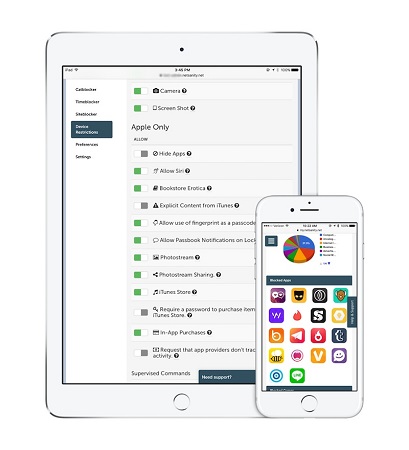 6. Mobicip iPhone Parental Control App
Your job as a parent is made a lot easier with the use of this smart application. Mobicip App has a set of advanced built-in features, out of which the most impressive ones are content filtering and online management tool. The other general features of this application include customized settings, setting time for usage, activity report generator, and many more. The basic version of this application is totally free of cost but the advanced premium version, which can be used to control 5 devices at once, comes at a hefty price of 39.99$ per year.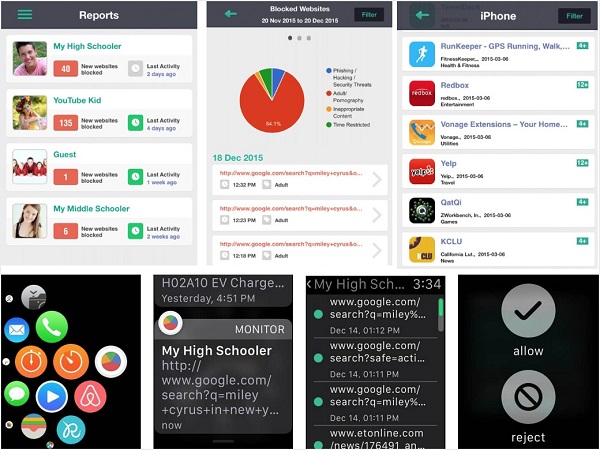 7. Mobistealth iPhone Monitoring
Mobistealth App is another application which can efficiently be used for protecting your child against any inappropriate online activity. It comes loaded with many features like chat message monitoring, web browsing history alert, stored contact monitoring, email monitoring etc, which would make your life much easier. This application gives the real-time location of your child using the in-built premium geo-fencing feature. Even the calls of made from your child's phone can be recorded and screenshots of your kid's phone screen can be taken.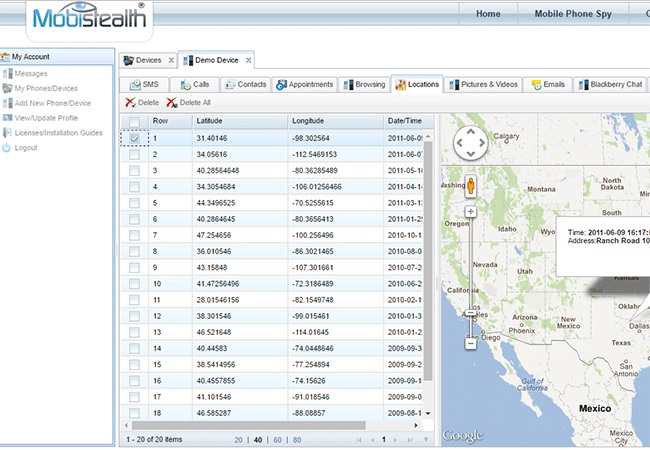 8. Qustodio iPhone Parental Control App
This application is free to download and comes with a lot of advanced features like inappropriate content blocking, social media activity viewing, tracking the location of your kid, getting SMS alerts and blocking any number from calling. Qustodio App can be conveniently accessed anywhere and can be used on multiple devices at a time. You can keep all your worries at bay by easily finding this application online and downloading it for free on your children's iPhone.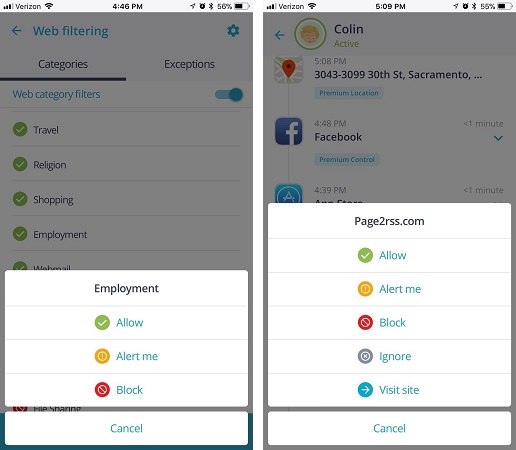 9. PhoneSheriff iPhone Monitoring App
PhoneSheriff App will effectively let you keep an eye on your children and control their activity on their iPhone. It is totally compatible with any version of iPhone iOS and helps managing and controlling your kid's phone activity conveniently. Even this application comes with an advanced geo-fencing feature and location tracking. Any kind of suspicious activity can be spotted and controlled timely before it turns out into something worse.
Conclusion
These days we hear so much about cyber crimes in the news that it becomes really disturbing and highly worrisome. With these applications, one can take a sigh of relief and be rest assured that their children are safe and sound.
These applications along with many other applications swarm the storage space of our iPhone in an unorganized manner. UltFone iOS Data Manager software is a highly recommended software to manage all your applications and files on your iPhone efficiently. It is the best data manager tool for Apple users period! Go for it!