Top 5 Free Music Apps for iOS 15/7 on iPhone, iPad, iPod touch
No matter whether you own an iPhone, iPad or iPod touch, you can use this iOS device to listen to wonderful songs. With a splendid music app on your device, you can better enjoy music time, such as you can adjust playlists, make music selection, listen to intuitive song recommendations, etc.
There are thousands of music player apps. To help you pick out the most excellent one, we have tested many music apps for iOS. In this article, you will learn 5 best free music apps for your iPhone, iPad, iPod touch on iOS 15/7 (including iOS 7.1).
5 Best Free Music Apps for iPhone, iPad, iPod touch on iOS 15/7/7.1
These music apps won't cost you a dime. You can free download one music app or multiple of them on your iOS 15/7/7.1 device, including:
iPhone SE, iPhone 6s, iPhone 6s Plus, iPhone 6, iPhone 5S, iPhone 5C, iPhone 5, iPhone 4S, iPhone 4
iPad Air, iPad mini with Retina display (iPad mini 2), iPad mini, iPad with Retina display(iPad 4), The new iPad (iPad 3)
iPod touch 5, iPod touch 4
If there is a need, you can also go to iAny Transfer to manage the music on your iOS device - add songs, delete multiples, make collations, manage songs playlists, etc.
Featuring "simple and workable", Pandora Radio ranks high as the free download music app. It sets itself apart from other Internet radio apps because it compiles customized playlists based on the music style you like. Customer reviews are 5 stars.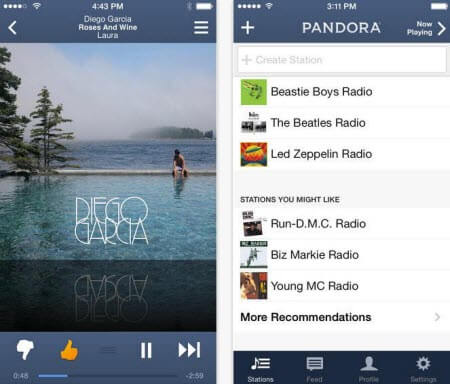 One of the great features of Shazam is that it is a music identification app. It can tell you the4 song title and artist just by listening to the song no more than 10 seconds. It's free version will give you five song identifications per month.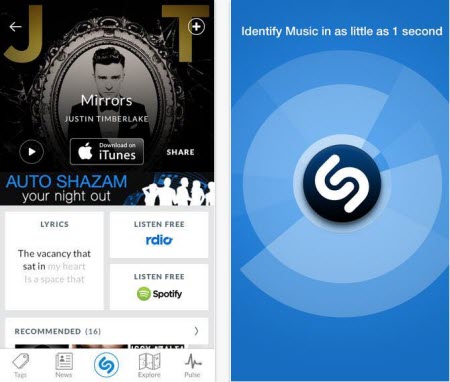 If you'd like to enjoy new music, Band of the Day is your best choice to free download on your device. It unearths the best new music by delivering one new artist every day and recommends to you.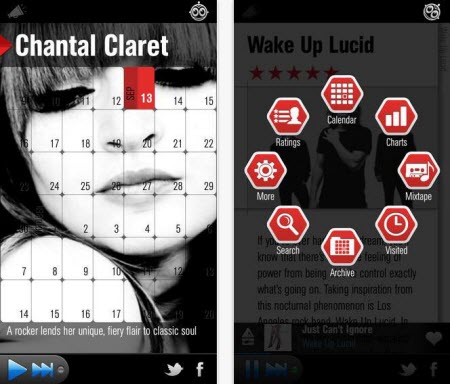 As a competitor to Pandora Radio, Last.fm offers the same type of service. The unique difference from Pandora is that Last.fm tracks the music you and your friends have been playing and get music recommendations wherever you are based on the music you're listening to.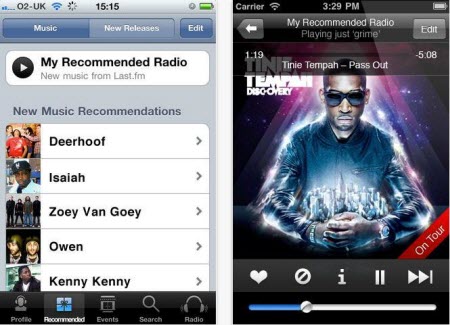 TuneIn Radio includes more than 100,000 live radio stations and 2 million podcasts, concerts or shows on your iPhone, iPad and iPod. You can pause and rewind live radio, which is a great feature that you can't find on many radio apps.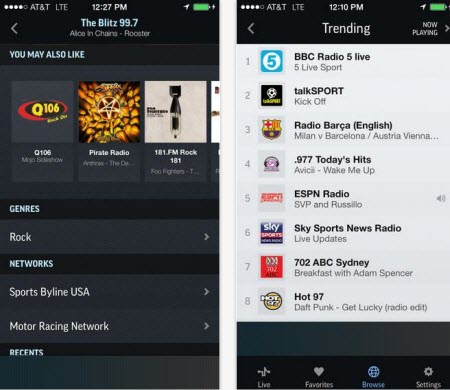 Those music players are helpful to enjoy music on your iPhone, iPad and iPod touch. If you like any of them, go to get it.