How to Quick Catch Pokemon Go? Here's Ultimate Guide
Catching Pokemon is the most fundamental and equally toughest part of Pokemon Go. Even avid players often find it difficult to find and catch a Pokemon.
Learning about a few tips and tricks to catch your favorite Pokemon effectively always comes in handy. And one such method is quick catch. If you're also curious about how to quick catch Pokemon Go or if this trick is still effective in 2023, then fret not.
In this article, we will teach you how to how to fast catch Pokemon Go and what benefits you can get by fast catch. Let's take a look!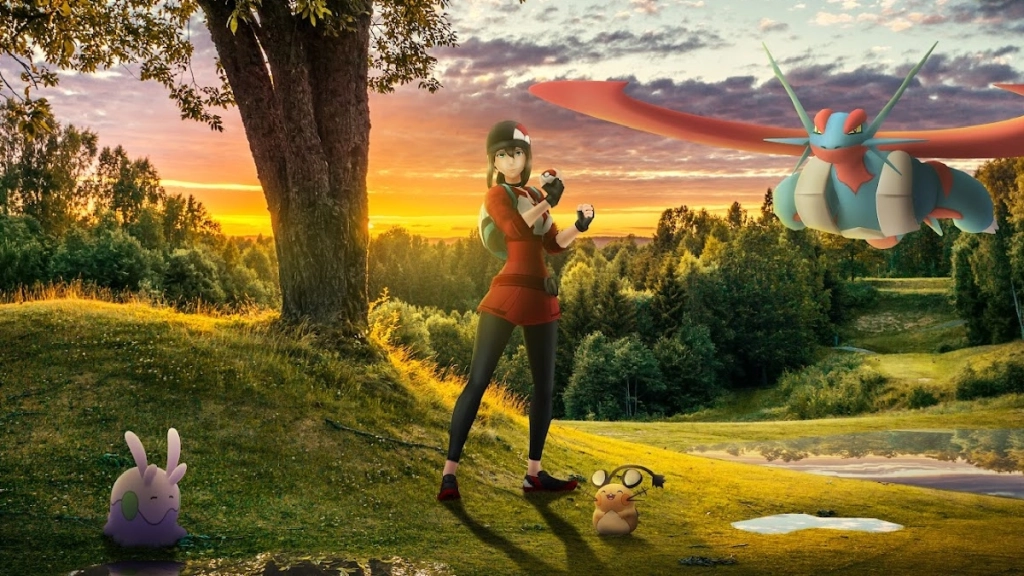 Part 1. What is Quick Catch in Pokemon Go?
Quick catch is, as you have guessed it, a method for catching plenty of wild Pokemon at a blazing-fast speed. Usually, this technique is adopted by pro players. And if done right, it can be the most optimized way for catching Pokemon because of high average speed and success ratio compared to other catch methods.
But using quick catch Pokemon Go is not an easy feat. You need to implement the procedure properly to be able to catch all the Pokemon around you.
Part 2. Does Quick Catch still work in Pokémon Go?
The art of quick catch in Pokemon Go has been around for many years. For anyone wondering its efficiency in 2023, quick catch is as relevant in 2023 as it was a few years back.
Many Pokemon Go players use this trick to escape the capture animation, reducing time for capturing Pokemon. It is of big help when you're surrounded by a lot of Pokemon and worried about not catching them all quickly.
For instance, Pokemon like he Lucky Egg and Star Piece last for a limited time. And that's why learning how to quick catch in Pokemon Go is important for players to earn more Stardust.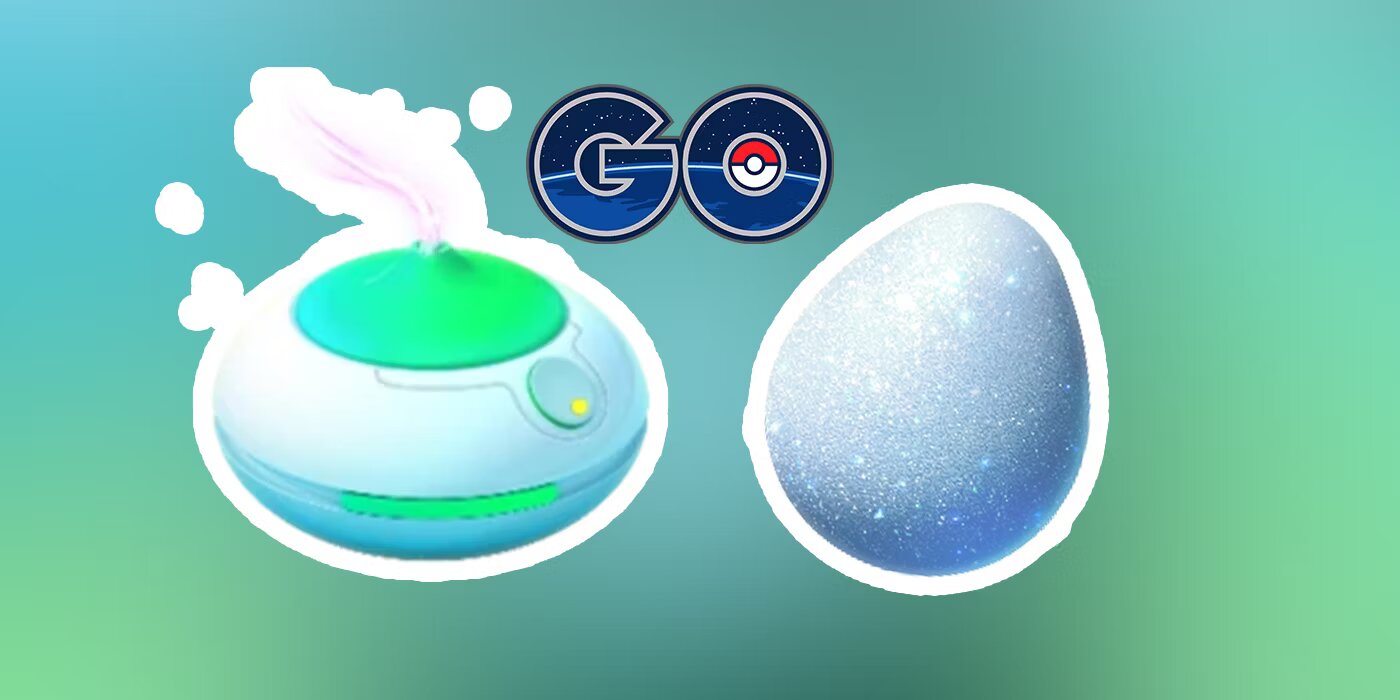 So, sit tight as we are going to help you perform this amazing trick and avoid long catching times.
Part 3. How to Catch Pokemon Quickly in Pokemon Go?
Below are the two most user-trusted methods for fast catching Pokemon in Pokemon Go.
3.1 Normal Way to Quick Catch Pokemon Go
Performing fast catch is not just moving faster. It involves a particular trick to catch Pokemon as quickly as possible. For this method to work, the player needs to use both hands with one hand sliding with one finger while the other hand throws the ball.
Step 1: First, locate the Pokemon you want to fast catch. Then, hold down your finger over the Pokemon icon on the bottom right and drag it to the left gradually where your berries are, while keep holding the finger.
Step 2: Next, use your other hand to throw the ball as you normally would without removing the first finger.
Step 3: Once the Pokeball makes contact with the target, let go off the finger from the berry menu. It will instantly open up a new menu.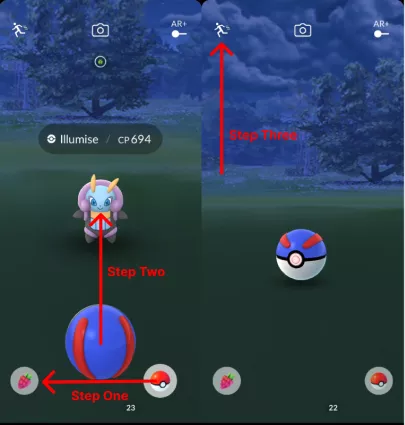 Step 4: Now, quickly tap the Escape icon at the top of the screen to get out of the encounter.
Step 5: Now, if you have performed the quick catch successfully, the Pokemon you attempted to capture will appear on the screen for a second or so.
Step 6: Go to your collection and confirm if you have captured the Pokemon.
3.2 Fast Catch Pokemon Go with PGSharp
Want a relatively simpler trick for Pokemon Go how to fast catch? You're in luck as we have found a perfect tool for you, named PGSharp. This third-party Android application facilitates users in playing Pokemon Go more efficiently.
It has a special "Enhanced Throw" feature that makes it easier to perform the quick catch and capture Pokemons. The steps for how to catch pokemon quickly in Pokemon Go using PGSharp include:
Step 1: Uninstall Pokemon Go from your phone. Then, install and launch PGSharp on your Android phone.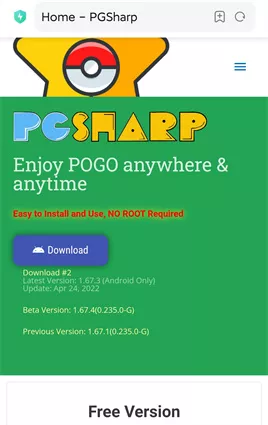 Step 2: It will automatically install Pokemon Go on your device. Launch the PGSharp app and enable its "Enhanced Throw" feature as shown below.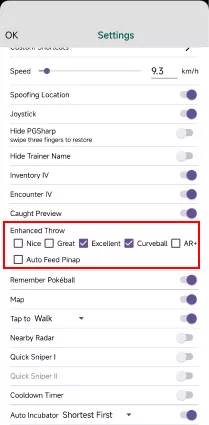 Step 3: Now, run Pokemon Go and navigate to the Catching screen.
Step 4: After that, you need to tap and hold the Pokeball icon and slide to the left while using the other hand for throw the Pokeball.
Step 5: When it hits the target, remove your finger from the button to mash out of the encounter.
Step 6: Finally, go to your collection and check if you have captured the Pokemon or not.
Ultimate Tips: How to Encounter More Pokemon without Walking?
Although you can use this trick to enhance your Pokémon catching experience. But, knowing how difficult it can be to locate a wild Pokemon, we are introducing you to UltFone iOS Location Changer. It is a professional location spoofer that saves you from the hassle of moving physically for hunting wild Pokemons.
Now, you can teleport to any part of the world and walk around at a specific speed – all while sitting on your comfy chair.
Apply the below steps to use this program for walking around anywhere in the world:
Here's a step-by-step process for how to encounter more Pokemon by spoofing your location without being banned:
Step 1

Run UltFone iOS Location Changer on your computer. Be sure the "GPS Change" icon is selected on the left tab and hit Enter.

Step 2

Now, connect your iOS device to the computer and hit Next to get going.

Step 3

The program will show the world map on the screen. Enter any location or move your mouse manually to get any location you wish.

Step 4

Hit "Start to Modify. And voila, the program will teleport you to that area in a jiffy. All the location-based games on your iPhone like Pokemon Go will automatically be changed to this fake location as well.
Lastly, hit "Start to Modify" and it will instantly switch your GPS location to that point. Now, open Yik Yak and change your home location to the current location from its Settings. This way, you can change your location on Yik Yak without any hassles.
Features of UltFone iOS Location Changer
Allows you to teleport to anywhere on the world map without any restrictions to explore new people and events on Yik Yak.
Bypasses geo restrictions on location-based apps, websites, and more.
Works in the stealth mode, so the app can never detect you're using the fake location
It lets you save any prominent spots to access them easily in the future.
Final Word
Hopefully, this article has helped you learn how to quick catch Pokemon Go in 2023. It can be tricky to perform quick catch as you have to use both hands to catch Pokemons quickly. But with some useful knowledge, as explained in this guide, and game skill, you can pull this trick off.
In addition, we recommend you to rely on UltFone iOS Location Changer to walk around in Pokemon Go without physically leaving your house. It can spoof your iPhone's location to any spot to be able to locate more Pokemon cards and items.