2023 Best Pokemon Go Coordinates for Most Pokestops
Being one of the most popular AR games, Pokémon has millions of avid fans from all over the world. If you have played this game, you must know how difficult it is to find and catch the rare and legendary Pokémon.
But you don't need to go through this tedious task. We are going to share the best coordinates for Pokémon Go to help you cut short the time for hunting down the legendary Pokémon.
Let's dive in!
Part 1. Best Coordinates for Rare Pokémon Go
Catching rare Pokemon is not an easy task. But there are certain locations that contain a cluster of rare Pokemon Go cards and give you an advantage over other players.
We have listed down a few locations for you in different regions of the world. Take a look.
1. Pier 39, San Francisco, California, USA
Pokemon Go coordinates: 37.808600, -122.409800
Is there anything you cannot find in San Francisco? And this stands true for Pokemon rare cards, gyms, and other items as well. While hunting for the best coordinates for shiny Pokémon Go, never skip Pier 39 in San Francisco.
This region is jam packed with plenty of Pokemon items where you can easily locate the rare water type or shiny Pokemon – the ones you have long been searching for.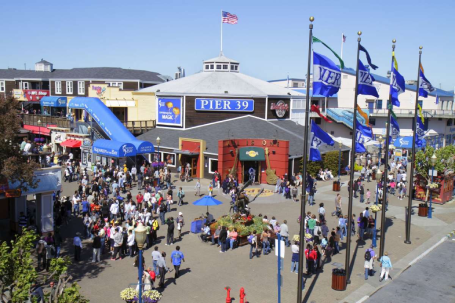 2. New York, USA
Pokemon Go coordinates: 40.755205, -73.982997
The New York is a land filled with tons of famous theme parks which are hugely popular for people of all age groups. Our research shows that this area is enriched with some of the Pokémon Go coordinates for Dragonite and rare Pokemon items.
Just navigate around crowded destinations like Times Square and catch your dream Pokemon gyms and Pokestops along the way.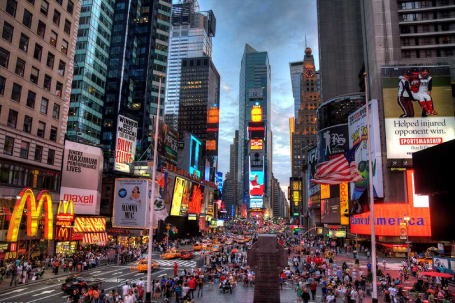 3. Yoyogi Park in Tokyo, Japan
Coordinates: 35.6716367454595, 139.69662460825487
If you're looking for the best coordinates for Pokémon Go in Japan, then Yoyogi Park in Tokyo is where you should set up camp. This wonderful theme park is full of PokeStops and dedicated gym where you can find and catch rare Pokemon easily.
The park is as huge as you expect from the most populated city of the world and you shouldn't be surprised at finding many common and rare items. If you haven't already searched this place yet, you're missing out on a lot. Head to this location right away and grab the opportunity to catch some pretty uncommon Pokemon Go items.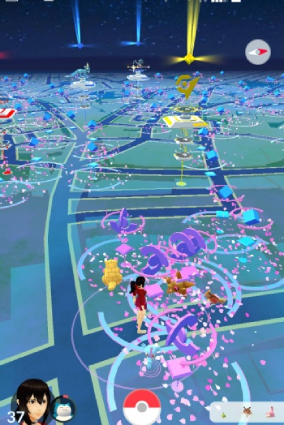 Part 2. Best Pokémon Go Coordinates for Raid
Now that we know how to find the Rare Pokémon cards, the next step is to look for Legendary Pokémon. These cards can only be discovered via raid encounters. And that's what this section is all about.
It will outline the Pokémon Go best coordinates so users could easily find and join raids to pick up the legendary cards. Let's find out!
1. Zaragoza, Spain
Pokémon Go coordinates: 41.6616, -0.8946
For getting plenty of legendary Pokemon in one place in Spain, visit Zaragoza. Having a rich cultural history, this city offers tons of landmark areas where you can go looking for raids. For several reasons, this city ahs always entertained Pokemon Go players who tests their skills in a raid to have a chance at catching the raiding legendary Pokemon.
Within the city, the most go-to place for getting Legendary Pokemon is the Palacio de la Aljafería, also known as Aljafería palace. It has been a popular destination for both tourists and local people, making it one of the best Pokémon Go coordinates to collect items as well as the rarest Legendary Pokemon.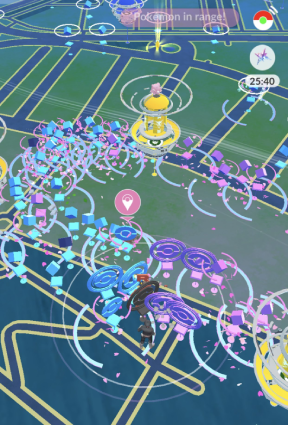 2. Ibirapuera Park in São Paulo, Brazil
Coordinates: -23.587398131444104, -46.65760853101742
When in Sao Paulo, don't forget to walk around the Ibirapuera Park to catch rare Pokémon and even interact with gyms. This area is full of green spaces, popular museums, and breathtaking walking paths, making it one of the best coordinates for shiny Pokémon Go in Brazil.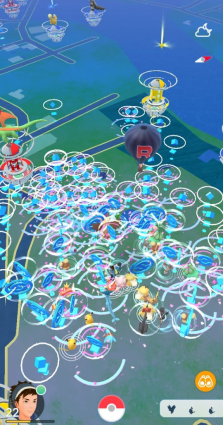 3. Chancay, Peru
Pokemon Go coordinates: -11.562800, -77.270000
Chancay might be a small city but it is full of human culture and history, making it a perfect place to catch some Legendary Pokemon with minimum effort. Don't get distracted by its beauty and walk around its beautiful landscape to find a dedicated gym but also lots of Pokemon.
While in Chancay, don't forget to visit the Chancay Castle or Castillo de Chancay. It has been a hotspot for Pokémon Go players as many meetups were hosted at this special venue.
Without any delay, head to the mentioned best Pokémon Go coordinates and try your luck at different raids.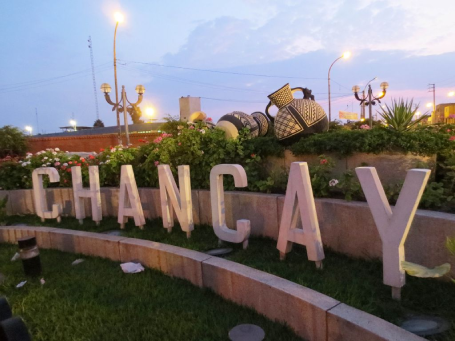 4. Porto Alegre, Brazil
Pokemon Go coordinates: -30.031016, -51.234585
Another popular place for catching rather rare aquatic Pokemon in Brazil is Porto Alegre. Full of beaches and islands along the coastline, this place offers the best coordinates for legendary Pokémon in Pokémon Go. With slight effort and useful tactics, you just can't go wrong in Porto Alegre in Brazil.
One popular hot destination for Pokemon Go players in Porto Alegre is Farroupilha Park, also known as Redenção. Because of its central location, it hosts many activities such as picnics, festivals, and exhibitions throughout the year.
When you play Pokemon Go in Porto Alegre, don't miss the chance to visit this park and you might as well catch rarest legendary Pokémon.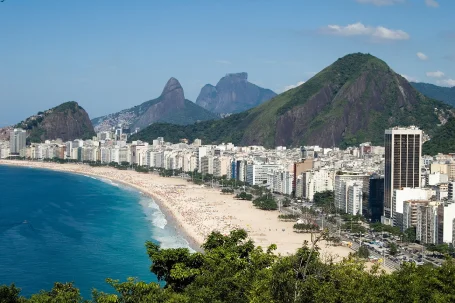 Part 3. How to Play Pokémon Go without Moving/Walking
After knowing the best coordinates for legendary Pokémon in Pokémon Go, the question is how to access these points. Surely, it's impossible to visit these hotspots by yourself just to catch some Pokemon, and that's why we introduce you UltFone iOS Location Changer.
This powerful location changer allows all Pokemon players to spoof their location in a few seconds. With just a few clicks, it can teleport you to the best coordinates for Pokémon Go without moving an inch.
Now, you don't need to walk down the famous parks or crowded streets to find gyms and Pokestops. Just get this powerful program and catch Pokemon at anywhere in the world.
Quickly change your location to the Pokémon Go best coordinates from sitting at home.
It can spoof location of multiple devices simultaneously.
Walk around the map at any speed to show if you are actually in the area.
Works on all iPhone models.
Check out the below steps to spoof your location
Step 1

Run UltFone iOS Location Changer on your computer. Be sure the "GPS Change" icon is selected on the left tab and hit Enter.

Step 2

Now, connect your iOS device to the computer and hit Next to get going.

Step 3

The program will show the world map on the screen. Enter any location or move your mouse manually to get any location you wish.

Step 4

Hit "Start to Modify. It will instantly take you to this new location. Here, you can choose a two-spot or multi-spot route to find and catch rare and legendary Pokemon.
Final Word
And that's it. Now you know the best coordinates for Pokémon Go to find and catch the rare and Legendary Pokemon gym and other items in 2023. But it's almost impossible for most people to move to these dream spots and that's where you a powerful spoofing software like UltFone iOS Location Changer.
With this tool, you can move to anywhere on the world, including the fixed coordinates, in an instant. Get its premium version and spoof your location without anyone detecting.