VMOS Pokemon Go Download iOS & Android
There are a number of hacks, tricks, and apps out there to help you catch Pokemon from the comfort of your home by simply spoofing the location. And VMOS application is one of them. You may or may not be aware of VMOS that can help use two systems virtually on a single device. On top of all, VMOS can help you spoof your Pokemon Go location without getting your account banned.
No worries!! Continue reading this VMOS review and find all you need to know about VMOS. In this guide, we're going to cover the VMOS Unlocker download process, how to use it, and its best alternative.
Part 1. What Is VMOS APK?
VMOS is a virtual machine tool that you can install on your devices running with Android 5.1 or above versions. In short, it allows you to virtually run Android on any other system. VMOS can help you run a second Android version on your device with its own dedicated Google account and Play Store. That's the reason if you use VMOS to fake/spoof your location for Pokemon Go, it won't be detected by the application.
Besides spoofing the location, VMOS comes in handy to unlock other features as well on the device. For instance, it can help you use a GPS joystick on your phone quite easily. You can then spoof the location to anywhere you desire or simulate the movement with the joystick. Ultimately, you can enjoy catching more Pokémons.
Part 2. VMOS Unlocker Download
Unfortunately, the VMOS application is not available on Google Play Store. So, you can't download it directly from the Google Play Store on your Android device. However, you can download VMOS Android APK from the official site of VMOS. So, head to https://www.vmos.com/ and download the APK on your Android device.
Part 3 How to Use VMOS for Pokemon Go Spoofing?
Using VMOS to spoof location on Pokemon Go can be a bit challenging and lengthy. Though you can install VMOS on a standard device, root access is required to perform GPS spoofing. Moreover, in addition to VMOS, you need to install some other applications as well to perform Pokemon Go spoofing. However, below is the step-by-step guide on how to use VMOS for Pokemon Go spoofing. So, follow the guide carefully and get the job done.
Step 1: Enable Root Access
Once downloading the VMOS Unlocker APK, click on it and grant the browser permission for installing the app on your device.
In case if you encounter a problem during the download process, head to your device's "Settings>" Security" and ensure that the option for downloading apps from unknown sources is turned on. That's it and try again to download the app.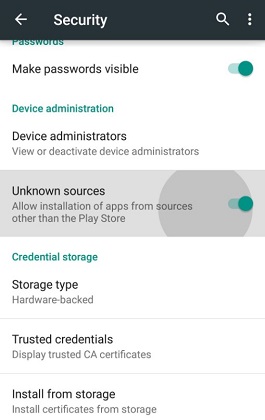 Now, head to your device's "Settings">" About Phone">" Tap Build Number several times" and this will turn on Developer options. Now, go to "Developer Settings">" Developer Options". Here, just enable the root access on the phone.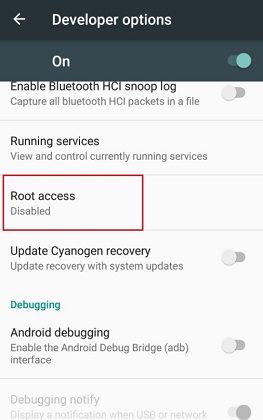 Step 2: Download Other Apps
Once creating the VMOS account, you need to then install the below apps.
Lucky Patcher (to modify specific apps)
ES File Explorer (to transfer data and apps to the root directory)
VFIN Android (in order to bypass Pokemon Go)
GPS Joystick By the App Ninjas (to fake/spoof the location and use a joystick)
You may able to find some of these applications on the Google Play Store and some may have to download from 3rd-party sources.
Step 3: Modify the Location Services
Ensure that the native location services on your phone are disabled. Turn it off from its control center or head to its Settings to turn off the Location Services & Google Location History.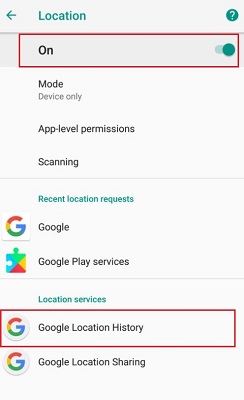 Also, you need to turn off the Find My Device feature for the virtual machine. So, head to "VMOS Settings">" System Settings">" Security">" Other Security Settings">" Device Administration". Here, simply turn off "Find My Device".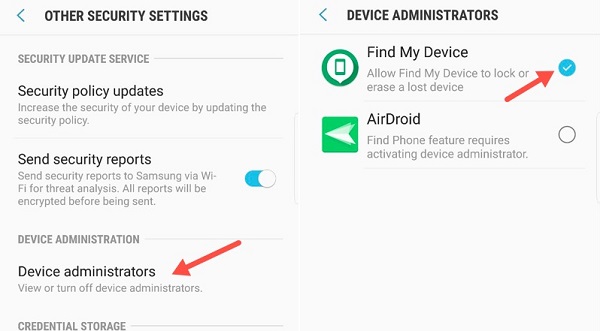 In the last, again head to the "VMOS Settings">" System Settings">" Location and enable it".
Step 4: Perform the Necessary Changes in the System
Now, it's time to install the above-mentioned applications on your VMOS. But first, you should grant the GPS Joystick, Lucky Patcher, and ES File Explorer the root permission on your device and ensure that GPS Joystick is tagged as a system app.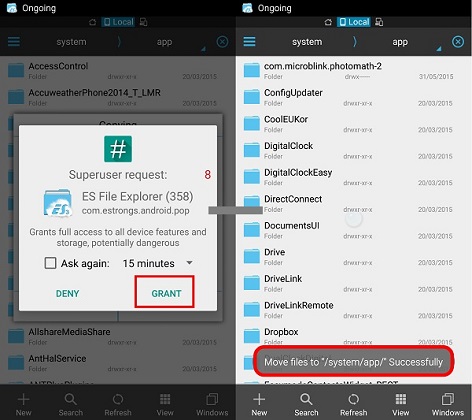 Head to "VMOS" and click on the "Move To" to move GPS Joystick to "System">" App Folder".
After that, use the ES File Explorer app to find the "Data">" App">" Joystick" folder and transfer it to the "System">" Apps folder".
Now, restart the VMOS app on your phone and turn on the "Root Explorer" option for ES File Explorer. It will allow you to go to the "System Folder" and remove the "xbin" folder.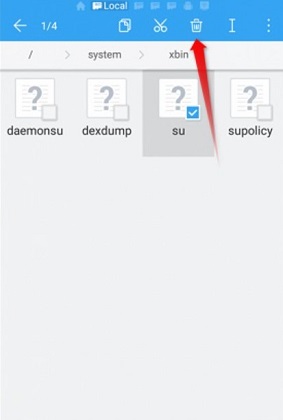 Once deleting the folder, uninstall the Lucky Patcher app from the phone. In this way, Pokemon Go will not be able to detect it.
Step 5: Spoof Location On Pokemon Go Using VMOS
To perform VMOS Pokemon Go spoofing, run the VFIN app on your device and click on the "Kill Process" feature. After that, ensure that the No Pokemon Go function is running in the background.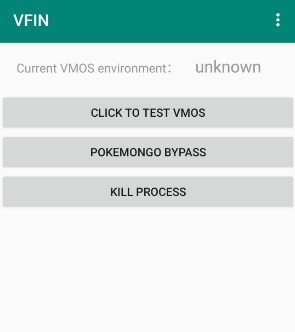 After that, run the GPS Joystick app on your device and then enter the desired location or its exact coordinates in order to move.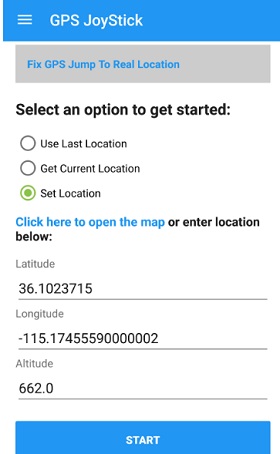 This will start spoofing the location of your phone and would show a joystick on it. You can then click on the preferred speed for walking, running, or jogging from the bottom panel. You can even click on the map icon in order to modify the route and teleport the location to anywhere else.
Launch the Pokemon Go app and drag the joystick in the direction of your preference to move your avatar and that's it.
Part 4. Does VMOS Work on iOS?
Unfortunately, VMOS for iOS doesn't work. The location spoofing for Pokemon Go using VMOS works only on Android devices. No worries if you're using an iPhone!! There is a great VMOS alternative for iOS called UltFone iOS Location Changer you can use.
UltFone iOS Location Changer offers a hassle-free solution to change/spoof/fake the location of your device to anywhere you desire. What's more? You can simulate your movement between two or multiple spots with customized speed. The best thing is that the tool has no jailbreaking requirement to get the job done. Unlike the VMOS application, the tool is easy-to-use and demands no technical knowledge to use it for GPS spoofing.
Here's the step-by-step guide on how to Spoof Pokemon Go location using UltFone iOS Location Changer:
Step 1 Launch the program and the default interface would be GPS change to teleport location to anywhere else you want. So, hit "Enter" to begin.

Step 2 Connect your iPhone to the computer with the help of a digital cable.

Step 3 Now, enter the desired location and tap the search icon to get the location you want. From the left panel, just confirm the location and hit "Start to Modify".
After doing that, all location-based apps including Pokemon Go on your device will use the location you have set using the tool.
The Final Words
That's all on VMOS Pokemon Go spoofing. If it's about spoofing on an Android device, then VMOS can help you get the job done, though the process is a bit complicated. However, if it's about spoofing for Pokemon Go on iPhone, look no further from UltFone iOS Location Changer.