Can You Trade Shadow Pokemon? Here's Complete Answer
Pokemon Go has captivated the attention of millions of gamers around the world for its stellar and exciting features. Pokemon Shadow is one amazing type of Pokemon. Because of its rarity, players often wonder: Can you trade shadow Pokemon? If you're also thinking the same, then cheer up. Aside from answering your query, this blog will also present a few simple tips for defeating and purifying the Pokemon Shadow.
Without any further ado, let's cut to the chase!
Part 1. What are Shadow Pokemon?
In the Pokemon Go, the Shadow Pokemon are the corrupt creatures abducted by Team GO Rocket.
Because of their modifications, Shadow Pokemon are much more powerful than regular Pokemon and it takes quite a skill to defeat them. Remember that Shadow Pokemon looks almost similar to regular ones. And the only difference is that Shadow Pokemon are always angry and have red eyes.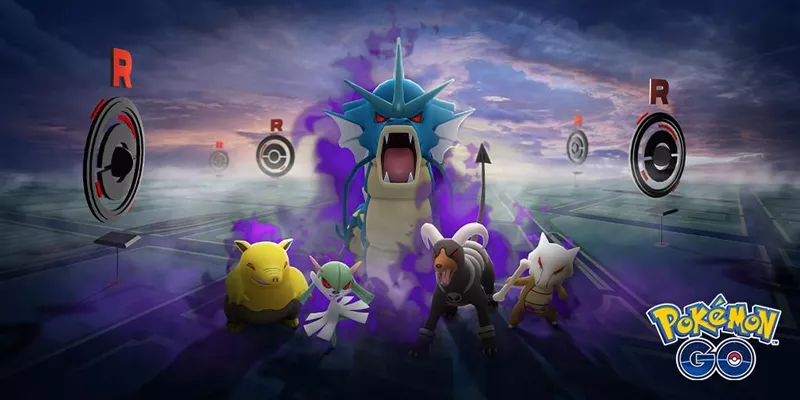 Part 2. Can you Trade Shadow Pokemon?
Because of their unique look and modified features, many players wish to trade Shadow Pokemon. But unfortunately, players cannot directly trade Shadow Pokemon. They are not like regular Pokemon that are stored in your collection and can be traded if you like.
But the good news is you canbtransfer Shadow Pokemon after purifying them. The prerequisite to purify Shadow Pokemon is to catch them first by defeating the Team GO Rocket. Only then, a player can purify it for a higher IV and CP boost.
Part 3. How to Purify Shadow Pokemon in Pokemon Go?
Many people ask can I trade shadow or purified Pokemon? Unlike Shadow Pokemon, the purified Pokemon can be traded. Purifying boosts the strength of a Shadow Pokemon that allows it to return to the natural (non-corrupted state). Here's how to purify a Shadow Pokemon:
Step 1: Go to your storage and find the Shadow Pokemon you have jut captured. (A Shadow Pokemon has a purple flame around the picture).
Step 2:Select the Pokemon and you'll see a new option named "Purify" above the "Power Up" and "Evolve" options.
Step 3:Now, simply hit Purify and select Yes for confirmation. This will cost you certain amount of stardust and candy.
Step 4:Within a few seconds, the Shadow Pokemon will be cleaned and purified. Now, you can trade this Pokemon as you want.

Hopefully, now you won't have any doubts about can you trade shadow Pokemon Go. Simply, catch a Shadow Pokemon and get it purified. And you're good to go with trading.
Part 4. How to Catch Shadow Pokemon Go?
Luckily, catching Shadow Pokemon is an easy job.What you need to do is to engage in a battle with a Team Rocket member/leader and win.
Firstly, you shouled locate the closest PokeStop or locate the Team Rocket Balloon,then battle with them. After winning the battle, Pokemon awards you several XPS and 500 Stardust.
Additionally, the game will give you the Purify Pokemon Medal and Defeat Team Rocket Medal tiers.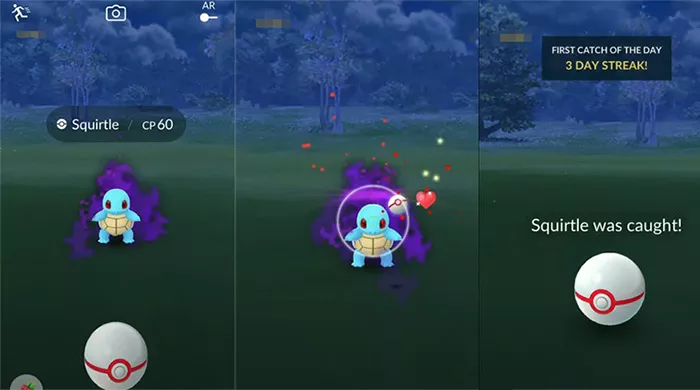 Part 5. Most Efficient Way to Catch Shadow Pokemon Go
It can happen that a Shadow Pokemon isn't available in your geographical location. And if you don't want to go outside physically for finding long distance PokeStops, then use a location spoofer like UltFone iOS Location Changer.
With this location spoofing tool, you can access any region in the world and engage in more battles with Team Rocket Balloons. More strikingly, the program provides wonderful features like the Cooldown Timer, preventing you from teleporting frequently, thus ensuring that you do not get banned from playing Pokemon Go.
Follow the below steps to teleport to any locations without moving:
Step 1

Run UltFone iOS Location Changer on your computer. Be sure the "GPS Change" icon is selected on the left tab and hit Enter.

Step 2

Now, connect your iOS device to the computer and hit Next to get going.

Step 3

The program will show the world map on the screen. Enter any location or move your mouse manually to get any location you wish.

Step 4

Hit "Start to Modify. And voila, the program will teleport you to that area in a jiffy. All the location-based games on your iPhone like Pokemon Go will automatically be changed to this fake location as well.
FAQs About Shadow Pokemon Go
Here are some important queries of Pokemon Go players.
Q1: Which shadow Pokemon to keep?
The choice is yours to make. But based on their attack stats and ability to win PVP battles for you, here are some of the best Shadow Pokemon:
Shadow Mewtwo
Shadow Mamoswine
Shadow Weavile
Shadow Machamp
Shadow Moltres
Shadow Entei
Q2: Is it worth purifying shadow pokemon?
Yes, it's totally worth purifying a Shadow Pokemon. Purification will allow it to fight more efficiently and make its training easier. Also, keeping a Shadow Pokemon and powering it costs much more; you need to 20% extra candy and stardust to power up a Shadow Pokemon.
Also, they need to be revived more frequently, making purification a better option.
Final Words
This article shows that Shadow Pokemon has been a great addition to Pokemon Go. All you need to do is fight the Team Go Rocket, free the creature, and purify it to receive a shadow bonus. And that's the answer to question "can you trade shadow Pokemon".
If you're unable to find the Team Rocket Balloons or PokeStops to engage in battle, then use UltFone iOS Location Changer. It spoofs your location to any area with more probability of catching a Shadow Pokemon.