How to Hatch Eggs in Pokemon Go without walking
Do you want to know all the Pokémon Go egg tricks to own the Pokémon of your choice? Don't worry; you are not alone in this race. Pokémon Go lovers are always looking for hacks for walking in Pokémon Go without actually moving. We all can agree that roaming around and checking your device for updates on gyms, Pokémon eggs, etc. and following the game map blindly is never a good idea.
That's why we introduce you to the new and smart ways to learn how to hatch eggs fast in Pokémon Go by walking. Instead of having you move, we will fool the app with fake walking to hatch eggs and earn more rewards for you.
What Kind of Pokémon Eggs Are There in Pokémon Go?
While keen players know all there is to know about Pokémon eggs; beginners don't know most of the Pokemon Go walking tricks. The different eggs that are gathered during quests in the game reveal different Pokémon avatars. Moreover, the potential and hatching rate of these eggs also change frequently.
The type of the Pokémon egg is determined by its time and location. It means that if you catch an egg on Saturday and the egg pool updates on Monday, then you won't get the Pokémon of the new pool. And for location, you can't catch Pokémons that are exclusively available in a particular country, such as Mime Jr. is exclusive in the UK.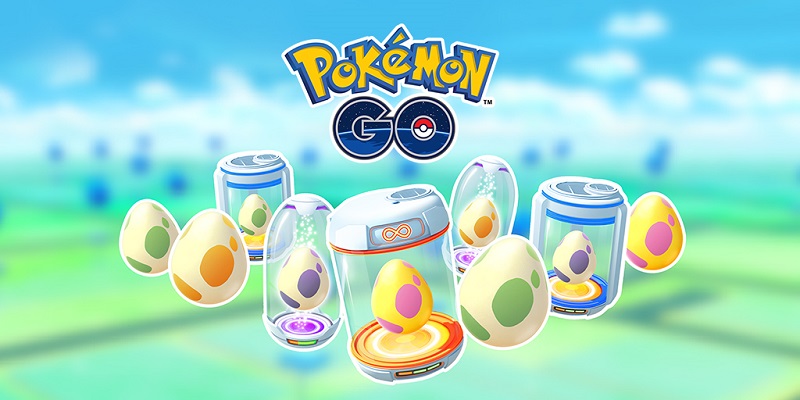 The kinds of Pokémon eggs that are available in the Pokémon are:
2 km eggs that have green spots
5 km eggs that have yellow spots
5 km eggs with weekly fitness of 25 km have purple spots
7 km yellow color friend eggs with pink spots
10 km eggs having purple spots
10 km weekly fitness 50 km eggs with purple spots
12 km strange egg having red spots
From the eggs you gather at Pokéstops, any Pokémon can come out of it. As Niantic often keeps changing the pool, you can stay hopeful of getting a Pokémon that you love.
Trick #1. Use iOS Location Changer
For Pokémon Go, we have an idealistic tool- UltFone iOS Location Changer. With this software, the users will get functions to bypass location restrictions without any hassle. This tool is the answer when you don't see easy ways to hatch eggs in Pokémon Go.
The outstanding features of the software are:
Faking GPS location without risk of detection
Overwrite current or original location and use mocking
Get access to geo-restricted features, games, and content
Set a route for movements and fool location-detectors
Support iOS 14, iPadOS 14, and iPhone 12, iPhone 11, and earlier
Talking about games and geo-restricted features, people are always looking for tricks to find out how to move in Pokémon Go without walking. Now that we have given you the answer let's learn how to do it. For the ease of our readers, we are introducing two ways here.
Way 1: Simulate Movement Between Two Spots
In this method, you can do fake walking in Pokémon Go while staying still by specifying a route from one stop to another.
Step 1: From the home screen, switch to the second option that says Single-Spot Movement. Tick on the disclaimer box and hit Enter to get to the map screen.

Step 2: Connect your iPhone to computer. On the map, the start point is your real location, you can tap on the map to mark the end point. You can also set the moving speed with a walk and driving simulations.

Step 3: Confirm the destination spot and tap on the "Start to Move" option. You can pause or stop the movement anytime you want to make the moving natural.
Reiterate as many times as you want and enjoy catching Pokémon eggs on the way.
Way 2: Simulate Movement Between Multiple Spots
Gamers looking for a Pokémon Go egg hatching hack will love this feature as it allows customizing a route with multiple points for movement.
Step 1: Choose the third option from the home interface- Multi-Spot Movement and press Enter to access the map.

Step 2: On the map, you can select different spots and create a route to travel virtually while you are sitting at home. Manipulate the speed of your movement, and you can also specify the route as a round trip.
You can change the route and adjust the coordinates whenever you want.
Trick #2 Use an Android Location Spoofer
For Android devices, we have several Pokémon Go egg hatching tricks up our sleeves. For starters, we can use an Android Location Spoofer like Fake GPS Location. Disparate to the App Store, Google Play Store has various apps that allow location spoofing, and we will use one of those tools.
Step 1. First of all, please go to the Settings app on your Android phone, and choose the About Phone option and then tap on the "Build number" field 7 times quickly. This will unlock the Developer Options settings on your Android.

Step 2: Now, go to the Play Store and Install a reliable location spoofing app on your Android phone. And then open the Settings app of your device. Enable Developer Options from the Settings. In this pane you will also see the "Select mock location app" option, please click it and choose the location spoofing app from the list.

Step 3: Finally, you can start the GPS fake app on your Android phone, and change the location manually to fake walking Pokémon Go.
With this, travel to any location you like, and trick Pokémon Go into thinking that you moved enough to hatch eggs.
Trick #3. Use your Pokécoins to Purchase More Incubator
If you don't want to try out the Pokémon Go walking app, we can try another method. Pokécoins is the app's currency to buy tools, eggs, incubators, incense, and even Pokémons. And the best way to hack the eggs into hatching is to get more incubators. There are different incubators available in the game store to allow eggs to hatch quickly.
Step 1: The first thing you need to take care of is having enough Pokécoins. If you don't have a lot, then you can visit the shop and buy as much as you want with real money.

Step 2: Once you have enough coins. Go to the shop again to buy eggs, and incubators. Go to your collection and apply the incubators to the eggs you want to hatch.
It is a perfect Pokémon Go incubator cheat to try.
Trick #4 Shake Your Phone Up and Down
This trick might sound a little stupid, but it works. Instead of getting a Pokémon Go walker, try shaking up your phone. It is very close to a cheat and is known to work for many users.
Step 1: Enable the Adventure Sync option from the Settings and lie down in a comfortable position.
Step 2: Start shaking your phone with up and down movements, and the Adventure Sync feature will count one complete shake as steps. One hour of shaking will be near to completing a 10km walk.

Step 3: To make things easier, you can also put your phone in a sock and move it up and down. You will see better results with this.
We hope that this cheat comes in handy at some point during the game.
Trick #5 Create a Model Railroad to Hatch More Eggs on Pokémon Go
The easiest Pokémon Go egg hatch cheat we can come up with is creating a model railroad and attempting Pokémon Go fake walking. Build a replica of a big railroad and put your phone on the train. Let the train do the movement, and the app will detect that you are walking. Ensure that you cover a significant amount of distance and set the train's pace carefully to avoid getting caught by Niantic. After an hour or so, take the phone off the train and see how many kilometers you walked.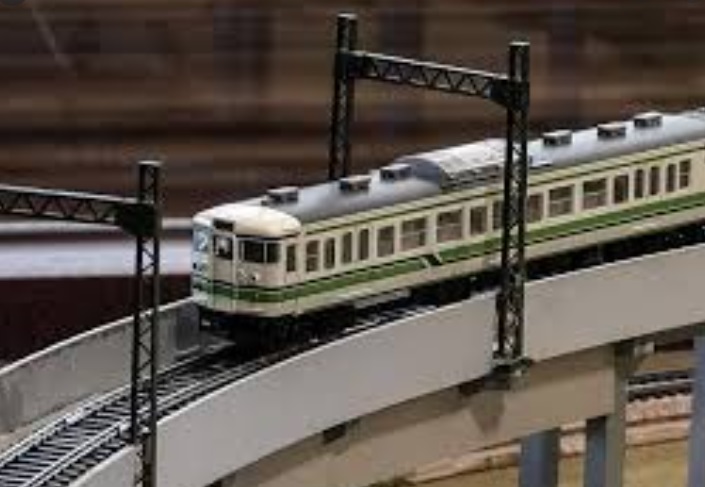 Trick #6. Bumper-To-Bumper Traffic
Finding out how to walk in Pokémon Go without walking can be quite a tiresome task. So, why don't you consider moving in your car? When you move and get stuck in traffic, it can actually be beneficial in the game. When your car is stuck and moving a few steps at a gradual speed, it is similar to walking. Try this technique and see if this Pokémon Go egg hack works.
Trick #7 Place your Phone on a Roomba to Hack Pokémon Go Eggs
Spotted originally on YouTube, this Pokémon Go egg cheats work just fine. The only thing you need is a Roomba worth $400, and you can hatch unlimited eggs whenever you want without walking. Let the Roomba do the walking as it moves at a pace similar to humans so that the app won't detect something unusual. But make sure that you attach your phone firmly to the cleaner so it doesn't fall.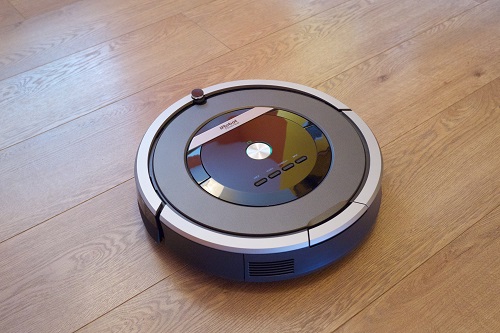 Trick #8. Bike, Skate, or Skateboard
The oldest trick to hatch eggs without walking is riding a bike, skate, or Skateboard. Put your phone on the bike or your pockets and cover the distance needed to hatch the eggs. While the effort might be similar, but it's less tiring. However, there is some risk involved. So, instead of walking on main roads, try biking or skating in a park where it's less crowded.
Keep the pace moderate to fool the app into thinking that you are actually riding, skating, or skateboarding.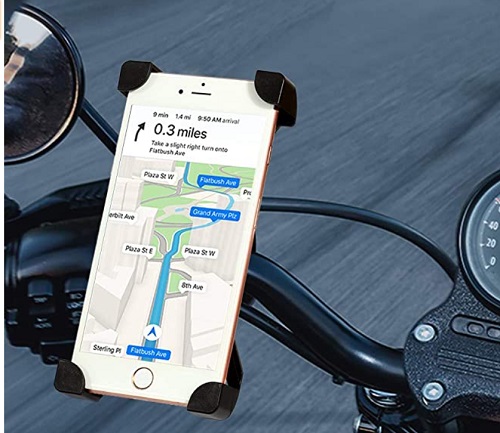 Trick #9 Get Help from a Drone
One thing that will help figure out how to cheat Pokémon Go eggs for hatching is a drone. If used correctly, drones can be quite a Pokémon Go egg trick. Cover the 2km, 5km, 7 km, and 10km target using the average drone and keep an eye on it. The pace and controls of a drone are good enough to trick the game controls, and your eggs will hatch as soon as you can finish the distance.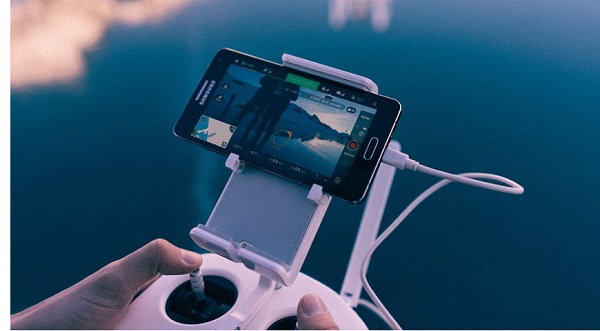 Final Thoughts and Tips
Now that we know more than enough Pokémon Go walking cheats, it'll be easier for the fans to gather eggs and hatch them quickly. We have answered your question on how to hatch eggs without walking in Pokémon Go, but we'd like to mention the risks as well.
Niantic is very strict about using hacks and cheats to fool the app for advancing into the game. If you get detected, then there is a significant risk that you might face a ban. Therefore, to prevent such a thing from happening, we suggest using UltFone iOS Location Changer as it'll allow you to move on the app. Instead of walking in real life, walk virtually and get to eggs, Pokémon, Pokégyms, and other rewards. Happy Pokémon Hunting!