8 Ways to Fix Pokémon Go Unable to Authenticate
Without question, Pokémon Go is a fun game that millions of people worldwide play. Niantic Inc. created and released Pokémon Go, a location-based augmented reality game that is free to play. This game aims to catch virtual monsters known as Pokémon that appear on your mobile device's screen in the real world. Finding eggs, capturing Pokémon, collecting items from Pokestops, competing at gyms are all in-game activities. But some gamers reported that the pop-up "Unable to authenticate. Please try again." keeps appearing recently. This blog will show you 8 ways to fix it.
Part 1. Why is Pokemon Go Unable To Authenticate?
Because Pokemon Go unable to authenticate, you are unable to play the game. This problem usually appears when you try to log in using a Google account that has already been linked to another Pokémon GO account. Try one of the following methods to resolve this issue and get back on track to capture them all.
Part 2. Reasons for Pokemon Go Unable To Authenticate?
After receiving several reports from diverse customers, we decided to study the issue and created a series of remedies to resolve it. We also looked into the causes for it being activated and came up with the following list.
VPN: This error may be caused if you have a VPN or proxy installed on your device and is presently active. VPNs and proxies might make your connection appear suspect, preventing you from connecting to specific sites or services. As a result, it may have been formed because your connection is originating via a VPN.
Restricted Data Usage: Some individuals limit the amount of data they use on their phones and don't allow data to be used in the background. It may prohibit the game from connecting to the internet, and the system may also prevent the phone from connecting.
Rooted Phone: Pokemon Go unable to authenticate 2022 on a rooted phone, and it will prevent you from playing the game. Because rooted phones have a higher possibility of executing hacks and other restricted vulnerabilities on non-rooted phones, the game restricts rooted phones from playing. You may always try to unroot your phone if it is rooted.
Ban: The problem is likely caused by a ban from the developers or administrators in some situations. You might be banned if you were caught utilizing an exploit or a hack. This ban may prohibit the user from accessing their account, resulting in the loss of progress.
Account Issue: The problem may be with the account or account details that the user is attempting to log in with. Either the information is wrong, or the account is malfunctioning. As a result, it's a good idea to double-check the details and see whether changing the account works.
Part 3. How to Fix Pokemon Go Unable To Authenticate?
We'll move on to the remedies now that you have a fundamental knowledge of the problem's nature. Please make sure to implement these in the order offered.
Fix 1 Restart Your Mobile Phone
If you're experiencing problems playing games on your phone, the first thing to do is restarting it. Most of the time, it has worked for me when I've had issues with Pokemon Go and other applications, so give it a chance!
After restarting, relaunch Pokémon GO to check if you get an error notice that says "Pokémon Go unable to authenticate iPhone." If not, have fun playing. If yes, be sure to go through the solutions below!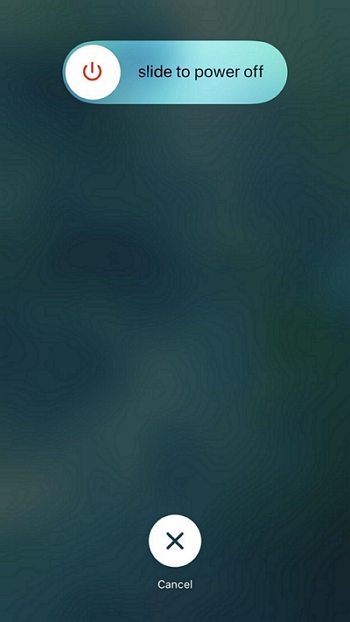 Fix 2 Verify Your Account
Though it's conceivable that you made a mistake, the most straightforward solution is to authenticate your account. Take the following steps:
1. Go to the official Pokemon Go website in your browser.
2. Go to the login area now.
3. Then, after entering the required information, confirm and accept the terms and conditions. Go to your profile area and select "Pokemon Go settings" from the drop-down menu.
4. If a notice appears in front of you with the wording "Great! You're all prepared to play Pokémon GO. Other settings may be altered in the Pokémon GO app," you can begin playing the game.
5. If you don't see the notice, you'll need to authenticate your account before starting the game.
Fix 3: Check for the Server Issue
The server may be momentarily unavailable or undergoing maintenance at any time. If this is the situation, wait until the server is entirely operational before retrying the game.
It would be best if you went to verify the server's status. Otherwise, you may check their Twitter page to see if there is any new information on their server or if they are performing any maintenance. If the server doesn't cause the issue, you should try one of the other options.
Fix 4: Update the Game
The error: Pokémon Go unable to authenticate ban can also occur if the game software is outdated. Fortunately, Niantic distributes game updates regularly. As a result, you should consider upgrading Pokemon Go to the most recent version and seeing if it solves the problem.
On an Android smartphone, do the following:
1. Look for Pokemon Go on the Google Play app on your smartphone. You'll find the available update under the game.

2. Please put it in place and check whether it works.
If you're using an iOS device, you'll need to:
1. Go to the Apple App Store. Then select "Updates" from the drop-down menu.

2. You'll find an update for Pokemon Go there if one is released. Click the Update button, and the process will be completed instantly.
Fix 5: Clear Data and App Cache
You may not believe it, but your cache might occasionally cause the Pokemon Go unable to authenticate please try again problem. It's simple enough to correct, though: delete your old data, and you'll be good as new! Give it a shot. It's straightforward and only takes a few minutes. Here's how to do it:
On Android:
1. Go to Settings and select Apps to find what you're looking for.
2. Check out Pokemon Go in the applications department now.
3. Open the information for the Pokemon Go app now.

4. After that, select Clear Cache from the drop-down menu.

5. Now relaunch Pokemon Go to see whether the problem has been resolved.
If you're using iOS:
1. You'll need to remove the app first, restart your device and reinstall it.

2. Open the game now and see if you get the notice "Unable to authenticate, please try again" or not.
Fix 6: Disable Data Usage Restrictions
How do you authenticate Pokémon GO? If you're experiencing trouble with Pokémon GO not working because of an Unable to Authenticate issue, one remedy is to turn off any data use limits on your smartphone.
1. To do so, go to Settings > Cellular or Mobile Data > Restrictions and turn it off.
2. Try relaunch Pokémon GO once you've deactivated the Restrictions option, and it should operate as anticipated.
Fix 7: Check Your Phone is Rooted or Not
Determine whether your Android or iOS device has been rooted or jailbroken. Pokemon Go does not support a rooted/jailbroken smartphone. If this is the case, your device must be changed.
Here's how to use the Settings app to see if your phone is rooted:
1. Select "About phone" > "Status information" > "Phone status" from the Settings menu.
2. Your smartphone is not rooted if it has an official phone status. Instead, your phone has been rooted if a custom tag is on the screen.
Fix 8: Repair your iPhone with UltFone iOS System Repair
If none of the preceding solutions have proven effective, we propose UltFone iOS System Repair, which can check the repositories and repair corrupted iPhone. It works in most situations where a system flaw causes the problem. UltFone iOS Machine Repair will also improve the performance of your system.
Features:
Click once to enter and leave recovery mode on an iPhone, iPad, or iPod.
Fix 150+ iOS system issues without losing data, including the Apple logo, reboot loop, and blank screen.
Without a password, reset iPhone/iPad/iPod Touch/iTunes/Finder.
All iPhone models and iOS versions are supported, including the current iPhone 13 series and iOS 15.
Steps:
Step 1UltFone iOS system repair may be downloaded and installed on your PC or Mac from the official website. After running UltFone, connect your device (iPhone/iPad). Select the "Start" button on your computer's screen. 

Step 2Then, from the two other options on the screen, choose "Standard Repair". 

Step 3 You must first download the Firmware before beginning the repair.

Step 4 From the drop-down option, choose "Start Standard Repair".

Step 5You should be able to use your repaired iOS device after a few seconds.
Part 4: A Companion for Pokemon Go You Cant Miss
Catching Pokemon is one of the major tasks in this game. But it will be hard and slow to find and catch Pokemon with only walking. Is there a walking-free way to catch Pokemon? Yes, there is. UltFone iOS Location Changer is developed for this situation. It can change your iPhone GPS location in one click without people knowing and customize your route and spots. With this powerful tool, you can catch more Pokemon without walking. Click to download it and use it for free. It has a free trial version.
Conclusion
Pokemon Go, like any other large game, is prone to glitches. There's no need to stress if you know how to solve them fast and effortlessly! I believe your Pokemon Go session has resumed, and the issue with Pokemon Go unable to authenticate has been resolved. If the problem persists, UltFone iOS System Fix can examine the repositories and repair faulty or missing data.