Best Pokemon Go Walking Hack/Cheat 2023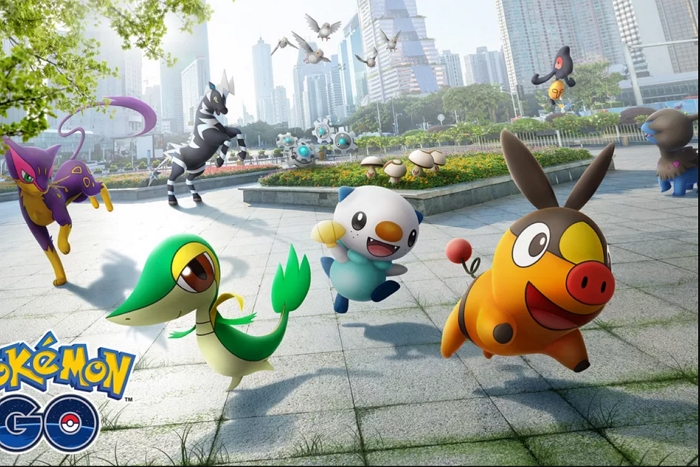 Pokemon Go was launched in 2016 and was, soon, receiving praises from all around the world. In its initial phase, the game mustered huge downloads, which made it the most popular game then. Even today, the game's growth hasn't slowed much, and there are millions of people who enjoy playing the game. The overall downloads crossed 1 billion in July, making it one of the very few apps to enjoy the fame.
The game requires you to move between places to search for Pokemons and catch them. Although walking around your neighbourhood is fun, there are times when you would love to stay in your comfort zone and play the game. Well, for this purpose, we have brought you this article. It comprises of verified Pokemon Go walking hacks that allow you to play the game without walking and moving.
Way 1: Use A Location Changer/Spoofer
Pokemon Go Walking Hack on iOS without Jailbreak
If you wish to hack Pokemon Go on your iPhone, UltFone iOS Location Changer can help you achieve that. By using this fantastic tool, you can flexibly fake GPS location or even move between two spots without physically moving. With just one click, you can spoof your location to anywhere else in the world. Furthermore, the tool is 100% safe, secure and supports a wide range of iOS devices, including the latest iPhone 12 series. The key features of the software are:
Fake GPS location without jailbreaking your iPhone/iPad.
Support Multi-Spot and Single-Spot movement.
Spoof location to anywhere with one-click feature.
Access restricted applications in your region.
Here is the stepwise guide on how to achieve Pokemon Go walking hack using UltFone iOS Location Changer.
Step 1 Launch UltFone iOS Location Changer on your computer. Then tick the Disclaimer and hit the Enter button.

Step 2 Connect your iPhone to the computer via a USB Cable.

Step 3 On the following screen, type the location names or GPS coordinates in the search box and click the search icon.

Step 4

Now, the entered GPS coordinates would be displayed on the left panel. Confirm it and click "Start to Modify".
Pokemon Go Walking Hack on Android
The easiest way to implement the Pokemon Go walking hack on Android is by spoofing the device location. There are plenty of location spoofing applications available for Android. However, it's recommended to consider using fake GPS. Follow the steps to implement the Pokemon Go walking hack using Fake GPS.
Step 1: Go to "Setting" app on your Android device. Scroll down and then tap on "About".

Step 2: Now, tap on "Build Number" seven times. Then go back to Settings, scroll down to find Developer Options and turn it on.

Step 3: Now, go to the Play Store, and install Fake GPS on your Android.

Step 4: Go to Settings > System > Developer Options > Mock location app and select Fake GPS.

Step 5: Launch the Fake GPS app and manually change your location.
That's it! Now your device location shall be changed to the selected destination.
Way 2: Use the Incense that You Can Get at Pokéstops
Another Pokemon Go no walking hack is using incense. These are items that draw Pokemons near your location and allows you to catch them. Incense is available in the shop, or the Pokestops when your level changes. The steps below shall guide you regarding the process.
Step 1: Head to the Pokeball, then choose items.
Step 2: In the items section, you would find incense.
Step 3: Click it to use it.
Way 3: Insert a Lure Module into a nearby Pokéstops
Using lure modules can be a useful Pokemon go walking hack, as it brings all the Pokemons close to Pokestops so that catching them turns out to be a piece of cake. You can purchase lure modules from the store or by checking in regularly at the Pokestops. The steps below shall guide you how to use it.
Step 1: Tap on a Pokestore at the app's map.
Step 2: Click on "Empty Module Slot".

Step 3: Add "Lure module" from the inventory.
Way 4: Play Pokemon Go in A Car Driven by Your Friend
Pokemon Go comes with a green aim. It doesn't want its users to move around in a car or a bike. Thus it has several levels of lockout. The first lockout is at a 10km/h speed threshold. Once you go over the speed, Pokemon go slows the amount of distance gained. The next lockout comes at a threshold of 35km/h. Once you get past it, no distance would be achieved, neither would you be able to spin any stops nor see or spawn any pokemons. However, the system has some flaws which can be exploited to avoid walking around the town. The steps below shall help you learn more about it.
Step 1: Head to the egg screen at the application.
Step 2: Now, press the home button to go back to your device's home screen and don't let the screen go off.
Step 3: Ensure that no other app is operational in the background.
Step 4: Drive a short distance, ideally for 10 mins.
Once you reach your destination, open the app, you shall see some notable distance gains.
Way 5: Make Use of Your Cycle or Skateboard
Another Pokemon Go no walking hack for Android and iOS involves moving around the neighbourhood on your bike or skateboard. Although you would still need to get out of your comfort zone, you would have to make far less efforts than before.
Now, fix the mobile at your cycle, and start driving it slowly. Make sure that you keep the speed slow to prevent any alert for Pokemon Go lockouts. Try not to get carried away into catching more Pokemons. Instead, just cover the Egg hatching distance and complete your ride.
Way 6: Use a Roomba While Playing Pokémon Go
Here is another technique that you can follow to hatch eggs in Pokemon Go. In this WAY, you will take assistance from Roomba, a house cleaning robot, or try the one available in your house.
In order to hatch eggs in Pokemon Go, place your phone on Roomba and allow it to move around the house. Since Roomba would move slowly, it will make Pokemon Go believe that you are walking. Also, ensure that your phone is correctly placed on the Roomba to avoid unfortunate accidents.
Way 7: Create a Model Railroad to Play Pokémon Go
This is one of the quickest ways to hatch eggs in Pokemon Go without walking. All you need to do is create a replica of a big railroad with miniature trains.
Step 1: Once you have built it, launch Pokemon Go on your phone.
Step 2: Place your phone on the train. Make sure to put it safely to avoid any wear and tear of the device.
Step 3: Also, ensure that the train is moving at a slower speed. It would make Pokemon Go believe that you are walking.
Recommended Game Accessories for Pokémon Go
Although Pokémon Go is excellent on its own but it's even better with the accessories. That's why here we bring some of the best accessories for Pokemon Go that will surely take your Pokemon experience to the next level.
The Pokémon Go Plus is a small bluetooth accessory that connects to your iPhone or Android. The gadget provides an effortless way to catch Pokémon and collect items with a single click of a button.
Pokémon Go Walking Hack FAQ
Can You Still Spoof in Pokemon Go 2023?
Yes, you can spoof your location in Pokemon Go by using reliable and secure applications, just like UltFone iOS Location Changer.
How Can I Play Pokemon Go without Walking 2023?
There are multiple ways to play Pokemon Go without walking, such as using Roomba or creating a model railroad. However, if you are looking for a hassle-free solution, try the two-spot movement feature of Ultfone iOS Location Changer.
How to Play Pokémon Go While Social Distancing?
There are plenty of methods to play Pokemon Go while social distancing. You can simply play from home, your car, or locations that are easier to manage without other people.
Conclusion
In this article, we have shared multiple techniques for the Pokemon Go walking hack. The methods mentioned earlier are tested and works perfectly on both iOS and Android smartphone. However, if you wish for a straightforward way, then try UltFone iOS Location Changer. If you have any query regarding UltFone iOS Location Changer. Feel free to share with us. We will be thrilled to help you.