iPhone Screen is Cracked! Tips for iPhone Replacement
It is the most frustrating situation when your iPhone screen is shattered or gets cracked in front of you. Almost every single iPhone users have gone through this kind of situation when they dropped their iPhone and its screen is cracked completely. Well, it can be disappointing that you broke your iPhone screen, but it is not the end of the world.
If you are searching all over the internet how to fix my iPhone screen, then you will be glad to know that we have come up with some solutions that would be helpful to you. In the article, we will discuss the scenarios which could help you in your iPhone XR/XS/X/8/7/6s/6 repair and will mend your broken iPhone.
How to Repair an iPhone Screen?
Before you decide how to fix cracked iPhone screen, you first have to diagnose the problem. You first have to analyze the damage and then move on to the repair method. As you know that the cracked screen is a physical damage, not a software issue, hence it can't be fixed with a software tool. There might be chances that only the screen guard of the iPhone is broken and your iPhone screen is intact. So instead of being an expert by yourself, you better leave the work on professionals and let them handle it.
The best methods to fix your iPhone screen are listed below which you can try as according to your iPhone's condition.
Method 1: Apple Repair
Fortunately, every Apple product comes with a manufacturer warranty. Hence, if the Warranty is still applicable, then you better visit the Apple Care instead of choosing any other method. The warranty doesn't include the broken screen damage, but still, it is the most reliable method. Apple Inc won't fix your device but offers an iPhone replacement at a reasonable cost.
So, instead of relying on any other method, you better consult the Apple Care and see if they can help you or not. Apple Inc even offers an extended service to the users via Apple Care+. This way, you can get a replacement of the device but you still have to pay if your device is iPhone 5/5C/6/6S/6 Plus/6 S Plus. Just pay the Service fee and take a new iPhone home.
Method 2: Local Repair Service
Many users advise against this method, but it still a very useful method if you know a local service which is reliable. People usually ask "how much to replace iPhone screen" and then get to the next step of the repair. The users who don't want to spend much on the screen repair tries to find a local repair. So, if your iPhone is out of warranty period, it is going to cost you whether you get your iPhone repaired from Apple Store or any local store. And many local stores offer a cheaper service as compared to Apple.
Hence, it is not a bad idea to take help of a local repair shop as long as you trust them. Don't try any new repair shop because you don't know how much professional they are in their job. Even though the tools and equipment used by some of the repair shops are not high-quality equipment, so it is totally up to you with whom you entrust your device. There will always be some fraud and money makers who are less concerned about your damage, so it would be better that you prefer Apple Care instead.
Method 3: Online Repair Service
The easiest method to fix your iPhone as soon as possible is to hand it over to the best online repair service of your area. The people working online are usually professional and know how to fix cracked iPhone screen. Moreover, you will also get a huge discount on their service and you don't even have to leave your home. They will take your device to the repair center and get it repaired.
And they will also deliver your iPhone back to your home. But as the online businesses have a risk factor implied on them, there is huge competition among the services. So, instead of believing in your eyes, you first have to research properly of the service before you hand over your precious iPhone to them.
Method 4: Fix the iPhone Yourself
What can be better than this if you are a professional yourself? You can be doubtful of the quality of the work other will do. So, if you have experience then instead of asking Apple for an iPhone replacement, you can fix it yourself.
But don't take the risk if you don't know a thing about the iPhone. The Screen is a delicate part of the iPhone and hence requires prevention and careful operation. Thus, it is recommended that you leave the job to the professional at Apple Care.
Tips to You before iPhone Screen Replacement
We all know that getting your iPhone fixed is a complex task. But you have to remember one thing. You don't know whether the fix will keep your iPhone the same or you will end up losing all your iPhone data. Even if you get an iPhone replacement, the data stored in your iPhone is lost forever. So, before you go and visit the Store, it is recommended that you create a backup of your data. You can either create an iTunes backup or iCloud backup. But here I recommend third-party free iPhone backup software to backup iPhone to computer in a more flexible way. Let's see how it works.
Download the program free to Windows or Mac, and connect your phone to computer. Choose "Backup&Restore" from the top function center.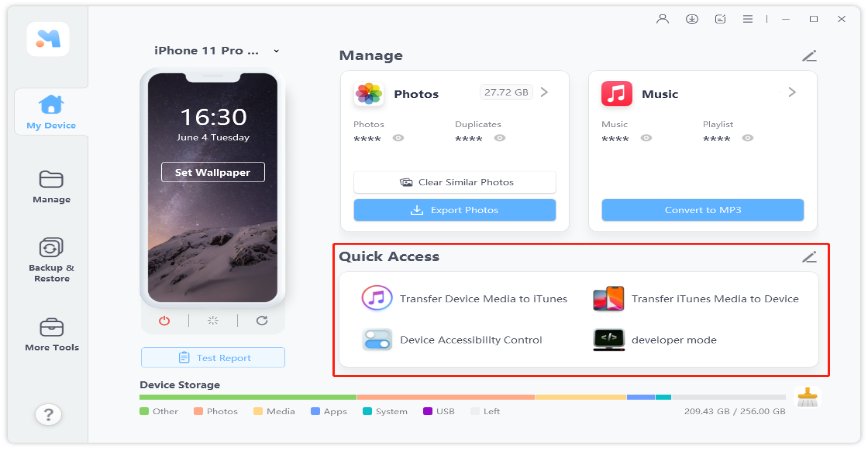 Then, you can decide whether you want to make a full backup or selective backup. Click Backup button after selecting the file types.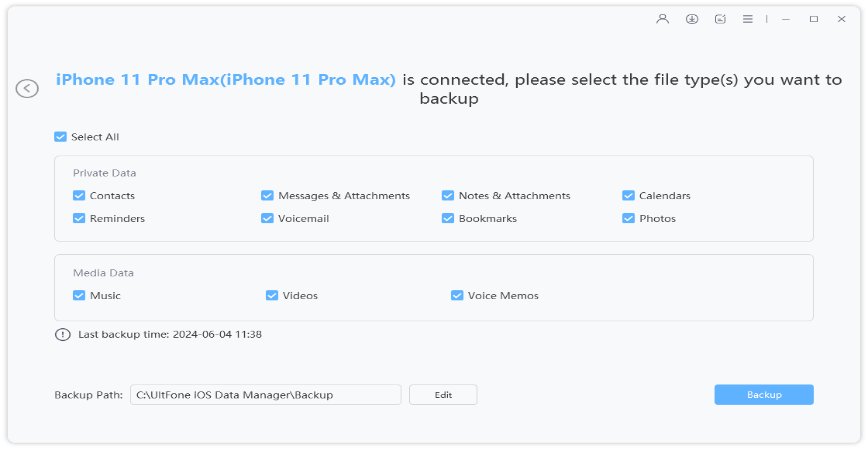 That is it, your data has been backed up to local. You can view backup data or restore from backup when needed.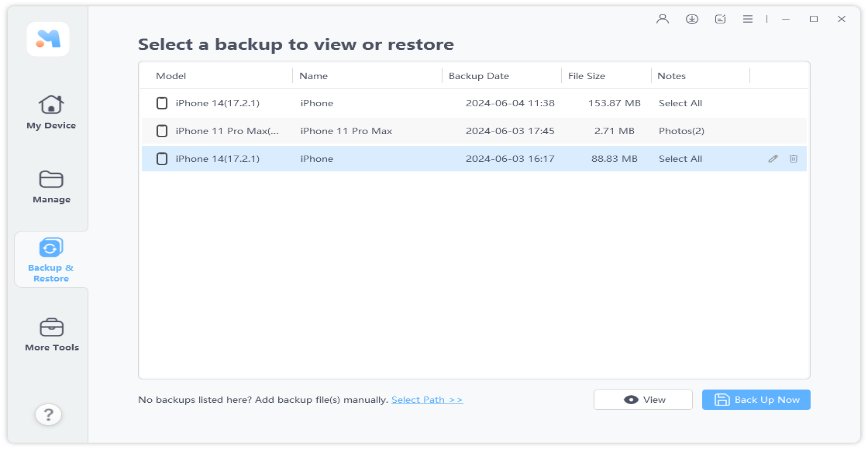 The Bottom Line
iPhone screen cracked is sad, hope these tips can bring you some comfort. If you have further suggestions, just leave on the comment below.