2023 Best 11 Ways to Fix Hulu Not Working on Apple TV
Hulu is not working on Apple TV. I am having a problem with the Hulu app. When I start Apple TV and select Hulu app, it just spins and and spins. I have to unplug the power to the Apple TV device and restart. How do I delete the app and reload?"
Hulu is a streaming service in the United States that allows you to watch live sports, TV series, and movies. You only need to subscribe and create an account to use this software. Many enjoy watching movies, TV series and live sports on Hulu.
However, Hulu users may encounter issues like Hulu not working on Apple TV. As a result, people grow concerned and begin looking for a solution. Google provides numerous solutions. However, this article will show you how to solve Hulu not working on Apple TV to make your job easier. If you are experiencing the same issue, read this post briefly to find a solution that works for you.
Part 1: Why is Hulu not Working on Apple TV?
Why is my Hulu not working on Apple TV? If your Hulu app is not up to date, Hulu may not work on Apple TV 2023. You may also encounter issues if your device is not connected to the internet. First, check to see if you are having Hulu server problems. Perhaps the server is down, which is causing the disruption.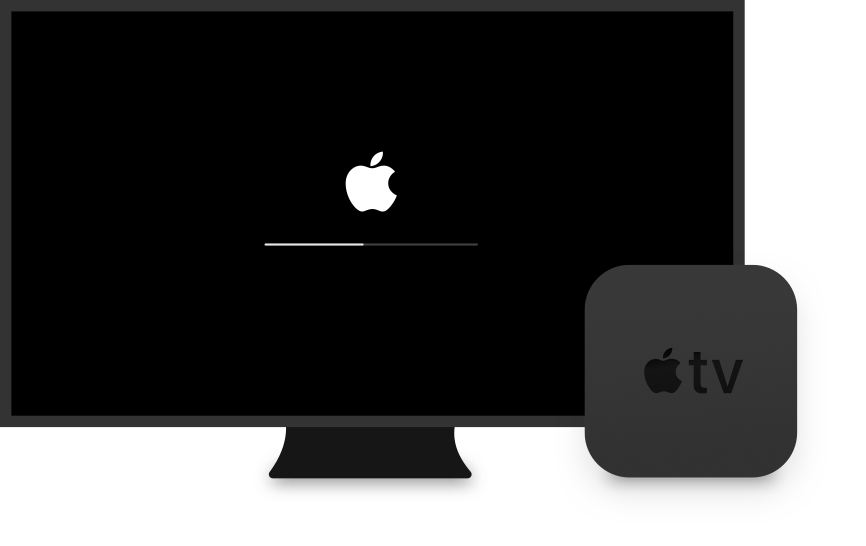 Another cause is file corruption, which results in Hulu not working on Apple TV issues. This problem is also caused by outdated Apple TV firmware; therefore, check that your TV firmware is current. Finally, apps like Netflix may corrupt the Hulu app, causing it to cease working. These are some of the most common causes of the Hulu app not working on Apple TV.
Part 2: How to Fix Hulu not Working on Apple TV? [Apple TV Problems]
Solution 1: Restart Apple TV
Hulu spinning wheel on Apple TV issues can be caused by your streaming service or Apple TV. A quick fix is to restart and thoroughly refresh your device. It also aids in the removal of any faulty cache or memory.
1. Navigate to the Settings menu.
2. Select the "General" category.

3. Then press the "Restart" button. It should reset your Apple TV's memory to a clean slate.
Solution 2: Change DNS Settings on Apple TV
Your ISP's default DNS server may go down continuously, causing network instability. Consider adjusting your default DNS if you're experiencing problems seeing videos on Hulu. Follow the steps below to solve Hulu not working on Apple TV 3rd generation or other generations:
1. To begin, navigate to the Settings tab.

2. Then, under General, select the Network tab.

3. By clicking on WiFi, you can choose your current communication link.
4. Now, navigate to DNS Configuration and pick Manual from the drop-down option.

5. Finally, after selecting Google's Default DNS, click Done. (Google DNS Server: 8.8.8.8 / 8.8.4.4)

6. Check back later to check if the problem has been addressed.
Solution 3: Disable 4K on Apple TV
If 4K is enabled in the Apple TV settings, the Hulu app not working on Apple TV 4k, and deactivating the Apple TV's 4K capability may resolve the issue.
1. Select Video and Audio from the Apple TV's Settings menu.
2. Then, from the Format drop-down selection, choose 1080P SDR 60Hz.

3. After that, save your changes and restart your TV to see if the Hulu app is working correctly.
Solution 4: Update Apps on Apple TV
If the problem of Hulu live not working on Apple TV persists, you must update the apps on your Apple TV. You can upgrade Apple TV apps by following these steps:
1. First, launch the "Settings" app on your Apple TV and select the "Apps" option.
2. Next, select "Automatically Update Apps" from the list of options.

3. The apps will now update automatically. However, the update will take some time. So first, check that the app is up to date. To check that, go to the app store's "Purchased" section and pick "Recently Updated".
Solution 5: Reset Your Apple TV [Data Loss]
It is entirely up to you to use the following method, as it will completely erase everything.
On your Apple TV, launch the Settings app.
Then, navigate to the Systems tab.
Finally, choose Reset and follow the on-screen instructions to finish the operation.
Solution 6: Fix Your Apple TV without Data Loss
You can get your Hulu app back and run after attempting any of the alternatives listed above. However, you mustn't lose data when trying to resolve the issue of why Hulu is not working on your Apple TV. UltFone iOS/Apple TV System Repair is a trustworthy option.
It allows you to repair any problems with your Apple devices without risking data loss. For example, this program can restore black screens, white Apple logos, blue screens, locked screens, and much more in addition to Apple TV difficulties. Next, download and install UltFone iOS System Repair on your computer, and then follow these steps to resolve the Hulu not working on Apple TV issue promptly.
Features:
1-Click to enter and leave iPhone/iPad/iPod recovery mode.
Repair 150+ iOS system issues, such as reboot loop, and black screen, without losing data.
Reset iPhone/iPad/iPod Touch without using a password, iTunes, or the Finder.
Downgrade from iOS 16 without the use of iTunes.
All iOS versions and iPhone models are supported, including the current iPhone 14 series and iOS 16/iPadOS 16.
Steps:
Step 1 Connect your Apple TV to the computer after downloading and running this program on your PC/Mac. To access the iOS system repair module, click "Start".

Step 2To proceed, click "Standard Repair" on the following screen. If your iDevice cannot be recognized, this program will instruct you to manually enter your device into recovery mode or DFU mode to get it detected.

Step 3 Before proceeding with the system repair, click the "Download" option to obtain your device's automatically matched firmware package. If you have previously downloaded the firmware, please import your firmware package by clicking "local import firmware".

Step 4After successfully downloading the firmware package, please click "Start Standard Repair" to resolve the iOS issues on your smartphone. When the iOS system recovery is complete, your Apple TV will reboot, and everything will return to normal.
Part 3: How to Fix Hulu not Working on Apple TV? [Hulu Problems]
Solution 1: Force Close Hulu and Reopen
If it's not your Apple TV, the Hulu not working on Apple TV issue is most likely caused by your Hulu App. Another solution for such problems is to use force closure.
Begin by turning on your Apple TV. Then, when your TV is on the home screen, double-click the TV button on the remote.
Swipe right on the Trackpad to find the Hulu app. Then, swipe the app to close it once you've found it.
Then, using the remote menu button, exit the multitasking mode.
Finally, open the Hulu app to see if it now works.
Solution 2: Check whether Hulu is Down or not
You should check the servers if Hulu is not working on your Apple TV. Because Hulu is an online service, its servers are essential in keeping its services operational.
To monitor Hulu's servers, go to sites like Downdetector, where you can see the app's current status and the troubles it has encountered in the last 24 hours.
Solution 3: Log out and Re-login Your Hulu Account
When you view a movie or TV show, your account may have had a temporary fault or glitch that causes the platform to malfunction or crash. To log out of your Hulu account on Apple TV, follow the steps below:
1. To begin, use the Hulu app on your Apple TV.
2. Then, using the global navigation bar, navigate to your Profile.
3. Finally, scroll to the bottom and click Log Out.
Solution 4: Check the Compatibility
Hulu works on 4th generation or later Apple TV, if your Apple TV is under the version, Hulu cannot work no matter what methods you adopt.
Solution 5: Update Hulu on Apple TV
There could be a pending update for the Hulu app on your device that needs to be installed. For example, a malfunction or glitch on the platform may have occurred, and Hulu published an update to correct the problem.
It's also conceivable that the Hulu version on your Apple TV is no longer supported by the servers, which would explain why it's not working. Follow the steps below to update Hulu on your Apple TV:
First, open the Apple Store on your Apple TV.
Then, go to the Purchased area and look for Hulu.
Finally, click the Update icon next to Hulu and follow the on-screen instructions to install the app's most recent version.
Conclusion
Hulu on Apple TV is an excellent content provider. It provides WiFi access to a variety of live content. However, accidents are unavoidable, and you may encounter various issues with your app. The solutions provided above will assist you in resolving any problems related to Hulu not working on Apple TV. The methods are simple to follow and do not require any technical knowledge. You can attempt them one at a time until your issue is resolved.
We recommend UltFone iOS/Apple TV System Repair since it is simple and effective. Most significantly, it will not result in any data loss!