My iPhone Won't Update to iOS 16/15/14, How to Fix
I recently tried to update my iPhone XR to iOS 16, but it keeps on failing every time. Why can't I update my iPhone? Can somebody tell me what to do?
From getting errors in between an update to failing at the last moment, can't update iOS 16/15/14 is a prevalent problem. Most people think that updating to a new iOS version is just a few-clicks process. However, things are more intense than that. There are some fundamental requirements for the updates that users have to fulfill.
Today, we will dig deeper into the reasons why your iPhone won't update or restore. Furthermore, we will discover the best way to deal with such issues. Let's start now.
Part 1: Preliminary Checkup
Before you decide on "why won't my iPhone update to iOS 16/15/14", we have some tips for a preliminary checkup. Use these essential tips for a checkup to ensure that it is not a minor mistake which is causing the troubles for you.
1: Check Your Device Compatibility
The new iOS 16/15/14 is available for only iPhone 6s and later models. So, if you have iPhone 6 and you'll try to get the latest update, it will automatically fail.
iOS 16/15/14 is compatible with these devices.
iPhone 12
iPhone 12 Pro
iPhone 12 Pro Max
iPhone 12 Mini
iPhone 11
iPhone 11 Pro
iPhone 11 Pro Max
iPhone XS
iPhone XS Max
iPhone XR
iPhone X
iPhone 8
iPhone 8 Plus
iPhone 7
iPhone 7 Plus
iPhone 6s
iPhone 6s Plus
iPhone SE (1st generation)
iPhone SE (2nd generation)
iPod touch (7th generation)
2: Make Sure You Have Enough Storage for the Update
Usually, when the users ask, "why won't my iPhone update," they don't check if they fulfill the basic requirements for the update. If your storage is running out, then it is apparent that you won't be able to update your iPhone.
You need at least 2 GB free storage on your device to download and install the update.
3: Check Internet
Sometimes, when the internet connection isn't strong, the process will continue failing. When the network drops, the device stops the process due to internet inaccessibility.
Try connecting your iPhone with a secure and fast Wi-Fi network for the update.
4: iPhone Is Not Connected to a Power Suite
Your device needs a significant amount of power when it is updating. A device in low power won't update. That's why it is always recommended to update the device while it is plugged with a charger.
Part 2: The Best Way to Fix iPhone Won't to iOS 16/15/14
If your iPhone is not updating to iOS 16/15/14, or iPhone gets stuck on update, Apple logo, etc, then you can't help but feel frustrated. But now, you have the best way to fix iOS related problems. We recommend using UltFone iOS System Repair tool right away to fix the iPhone. This system repair tool can solve all iPhone update problems and update iPhone to the latest iOS version after system repairing.
You just follow a straightforward process for system repair after installing this program to a PC or Mac computer.
Step 1 Run this program on your computer and connect your device to computer via USB cable. Click the "Start" button to proceed.

Step 2 Click "Standard Repair" in the next screen, this program will prompt you to get the latest iOS version firmware file. Click Download ubtton to start downloading it online.

Step 3 With the firmware file, click "Start Standard Repair" and the program will start repairing iOS system and update iOS to latest.

Step 4 The whole process takes a few minutes. Please keep your device connected the whole process. After system repair, the iOS in your device is up to date.
Part 3: Other Tips to Help You Fix iPhone Not Updating to iOS 16/15/14
Here are some additional tips that will help you when you can't update your iPhone.
Tip 1. Restart Your iPhone
The simplest thing to do when iPhone won't update or restore is to restart the device. There could be a glitch in some app or temporary issues interrupting the update.
For iPhone X or later, press and hold either volume button and the side button until the power off slider appears. For iPhone 6 to iPhone 8 series, press and hold the Side button untile the power off slider appears.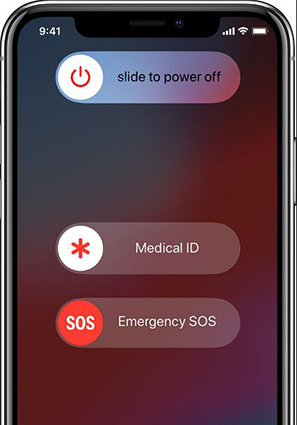 Tip 2. Manage Your iPhone Storage
As we mentioned above, insufficient memory is another reason why you can't update iPhone. Hence, you will need to manage the storage and erase some of the unnecessary files and apps. At first, you need to see what app and data are occupying most of the device storage.
Open the Settings app and get to the General Settings. Tap on the iPhone Storage option, and you will be able to see why the device storage is running out.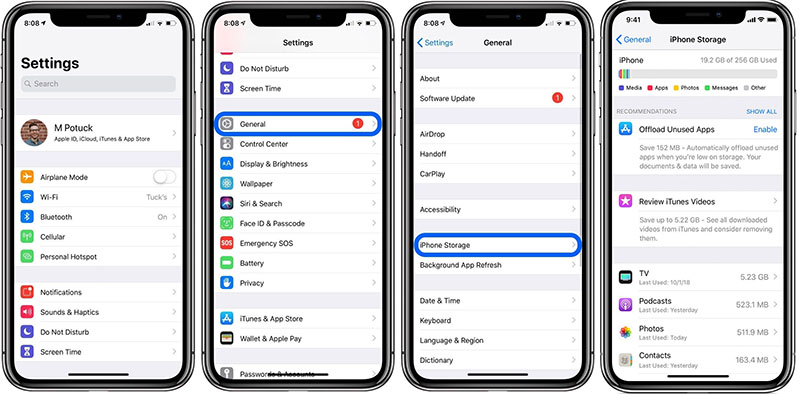 Then delete the large-sized files or move them to the cloud. You can also remove some apps for a brief period and install them back after the iPhone is updated.
Tip 3. Reset Network Settings
If it is the network that is messing up the update, then you need to fix it by resetting the Network Settings. When the iPhone won't update to iOS 16/15/14, things can get serious pretty soon. Hence, it will be better if you restore the incorrect network settings to default to make sure there is no conflict in settings that is preventing the update.
1. Open Settings app> General Settings >Scroll down to Reset option > and choose the Reset Network Settings option.

2. Enter the passcode if prompted to confirm the reset and reboot the device.
Again try updating your iPhone and see if the problem is fixed.
Tip 4. If Your iPhone Not Updating iOS 16/15/14 via OTA, Try to Update with iTunes
If the OTA update fails every time, then you can use iTunes. The iPhone not updating won't be a problem anymore if you update your iPhone using iTunes. It makes the update hassle-free.
1. Connect your iPhone with the system in which iTunes is installed. Launch iTunes and click on when the iPhone asks you to "Trust this Computer" and sync with iTunes.

2. Select your iPhone and go to the Summary tab. Click on the "Check for Update" option and wait as iTunes detect the latest iOS update.

check for update in iTunes

3. When the update appears, click on the Download and Update option and enter the passcode to confirm the update.
As soon as the update is ready for installation, you will get onscreen instructions to update the iPhone using iTunes.
Tip 5. Factory Reset iPhone
If nothing else works and still your iPhone won't install update, then it is time to perform a factory reset. The last resort will wipe your device entirely, and you can restore your device data after the restore.
Open Settings > General> Reset > and select "Erase All Content & Settings" option. Enter the device passcode, if any, and confirm the reset.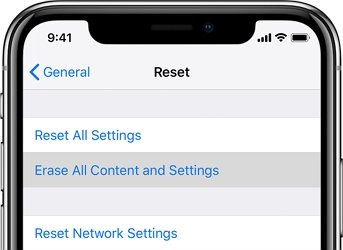 The device will reboot, and you will get to set up the iPhone again from scratch. Then try updating your iPhone again.
Wrapping Up
Now, you have the answer for -why is my iPhone not updating to iOS 16/15/14 Try using the tips when you face the update or restore the issue. If not, then using UltFone iOS System Repair tool to get rid of your problems as soon as they pop up on your iPhone.