Update iPhone 6s to iOS 14: Tips and Troubleshooting
Should I update iPhone 6s to iOS 14? Can I update my iPhone 6s to iOS 14?
These are some questions that iPhone 6s users have been asking a lot recently. If you are among those users and wondering if it's possible to update iPhone 6s to iOS 14, we can help you get an answer. We've compiled a guide for you that will be helpful to understand if iOS 14 is beneficial for your device or not. Let's explore without further ado.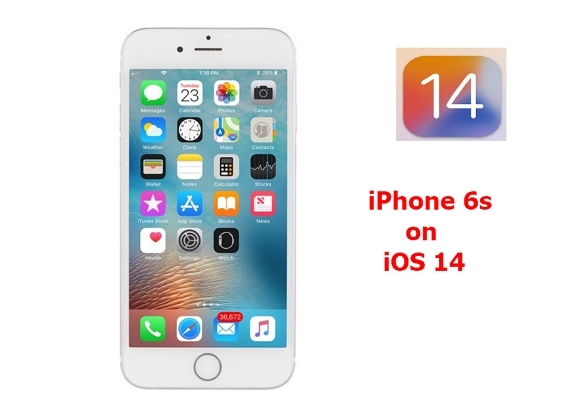 Part 1. Is iPhone 6s compatible with iOS 14?
Yes, fortunately, iPhone 6s is compatible with the new iOS version 14. Any model older than that won't get the full version of the new Apple software. As the new software comes with various features that are improved for the consumers, being excited to install the software is understandable. But before you take the final step, learn more about the update and how it will affect your device.
Part 2. What Are The Benefits Of Updating iPhone 6s to iOS 14?
Like we said, before you finally update iPhone 6s to iOS 14, let's see what benefits you will get with this version. The users who've been waiting for Siri tp upgrade will get a fresh design with iOS 14. With improved translation support and message sending option, your virtual assistant can now do a lot. Some other major highlights of the software include:
Functional Homescreen to group apps together in a visual folder. A dedicated Apple Arcade folder is also added for recently downloaded apps.
App Clips is a feature that will allow you to use NFC or QR code to access apps without downloading them.
Resizable and customizable widgets are available on the home screen now, along with Smart Widgets.
New iOS 14 will allow the users to make an application of their choice a default one.
You will get a new app called Translate that can translate text and voice into 11 different languages and work offline as well.
Other than these, the Picture-in-Picture feature of the iPad is finally available on iPhone as well. Messages, maps, privacy settings, accessibility features, and UI design has also improved. Overall, getting the latest update seems like you'll get a lot with iOS 14.
Part 3. Are There Risks Of Updating my iPhone 6s?
In excitement, most Apple users often make the mistake of updating to the latest iOS. But don't forget that there are several risks involved with the update. In case you don't remember, many users complained that iPhone 6s is running slow after update or the battery is draining too fast for the previous updates. Hence, we should be aware of the risks too.
The software is freshly out of beta testing, which means there is still a lot of space for improvement.
Like all new updates, it is plausible that this update has bugs and twitches too.
It'll be tough to downgrade the software once you upgrade it.
The battery might start draining quickly than before due to the additional features.
You can install the update and later on downgrade as well. However, in most cases, it'll cause data loss that none of us would like to deal with. So, it's better to wait for a while and get Apple to release a few more updates to iOS 14.
Part 4. How To Update iPhone 6s to iOS 14?
If you don't want to wait and only wish to know will iPhone 6s update to iOS 14, we've already answered your question. In this section, we will guide you on how you can go through the update. But before, we recommend that you create a backup of your device with iTunes and iCloud both, just in case.
Go to Settings app > General > Software Update, and you will see the iOS 14 update. Hit the "Download & Install" button and wait for the download to finish. Install right away and keep your phone connected to a stable Wi-Fi connection and charging point.
You can also consider updating through iTunes. Connect your iPhone to iTunes> Summary tab > select "Check for Updates" > update iPhone. After that, iTunes will handle the updation task, and you will have the latest Apple software on your iPhone 6s.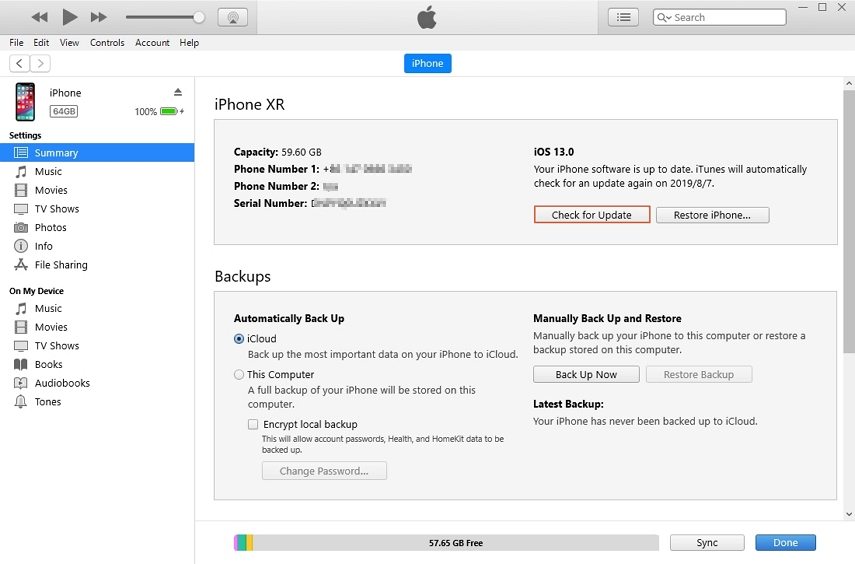 Part 5. What Can I Do if My iPhone 6s Battery Draining Fast in iOS 14?
If the iPhone 6s battery drains too fast after the iOS 14 update, don't be worried as we have some tips for what you can do to improve the battery life.
Check battery health and see the suggestions to save battery
Reduce the number of widgets on the home screen and keep the brightness minimum
Turn off the Background App Refresh option
Enable Location Access to the apps while using them only
Activate Low Power Mode on your iPhone
Enable Reduce Motion and turn off Auto-Play features
Follow these tips, and you will be able to make the battery last longer.
Part 6. Can I Go Back to An Older Version of iOS If iOS 14 Slows Down my iPhone 6s?
Once you update the iOS 14, you will be able to go back to the previous version in two weeks. However, if Apple is not signing the older iOS, you won't have the chance to downgrade the software. As a result, in some cases, you might notice that iPhone 6s is slow after the iOS 14 update. If this happens, then here are some tips that will help you resolve the problem.
Turn off the frequent notifications that are useless
Erase the cache data for all apps and remove the ones that you don't use
Restart the device for troubleshooting and cleaning minor bugs and glitches
Disable the unnecessary functions
Update apps to the latest version
With these tips, you will be able to improve the device performance.
Related Read:
Part 7. Fix iPhone 6s Problems after 14 Update with iOS System Repair Tool
Unfortunately, in some cases, the iPhone might start misbehaving or have other software-related issues. Whether the iPhone 6s stuck in recovery mode or Apple logo in iOS 14, or the battery draining fast after iOS 14 or app crashing on iPhone 6s after iOS 14 update, you can try the professional iOS System Repair software. This kind of tool can resolve iOS system stuck/errors by reinstalling IPSW file without data loss.
Get access to the software and follow the steps to resolve software issues in iPhone 6s, and of course, if you have other iPhones or iPads, this is a recommended iOS repair tool.
Step 1 Install and setup this iPhone 6s system repair tool on your computer and connect your iPhone with it. Launch the software and choose the "Repair Operating System" function from the home screen. Hit the Fix Now button to initiate the process.

Step 2 When you see the prompt to download a firmware version on the screen, hit the "Download" button and wait for the package download to finish.

Step 3 The moment the package file is ready for use, hit the "Repair Now" button, and wait for UltFone to repair your device's operating system.
After repair completion, your device will reboot, and you will have a well-functioning iPhone with better performance.
Wrap It Up
Through this guide, all our readers will learn as much as possible about the possibility to update iPhone 6s to iOS 14. Moreover, in case the update leads to some software issues, UltFone iOS 14 System Repair will rescue you!