How to Fix APP Not Working on iPhone with 7 Easy Methods
A large number of Apple users complain that many apps can't work normally after upgrading to iOS 16. Well, app not working after iOS 16 update can be attributed to two main reasons : First, as we all know that iOS 16 beta is only a trial version, thus, many software developers have not yet to develop versions compatible with iOS 16. In this situation, nothing can be done except waiting for updates. Second, there are unknown software glitches or system crash, which is also what we'll solve in this article.
Method 1. Turn On and Off Airplane Mode
Apps not working on iPhone is likely due to unstable and poor network connection. If so, turning on and off Airplane Mode can help you refresh network connection easily. There are two ways to achieve it.
Way 1. Go to Settings > Turn on Airplane Mode right below [Your Name], then turn it off and your device will automitically connect to the Internet.

Way 2. Swipe down from the top of you unlocked screen to open the control center, namely status bar. Then you'll see a sign of airplane. Tap on it to turn on Airplane Mode and wait a minute to turn in off again.
Method 2. Restart Your iPhone
Another way to refresh the network connection is to restart your iPhone, you can try method 1 and method 2 alternately and in most cases, either of them will work for you. Follow the below steps to force restart your devices:
If you're using iPhone X or later versions, including SE 2, press the volume up and down button respectively and then long press the side button utill the Apple logo appears.
If you're using iPhone 7 or 7 Plus, long press volume down and side button simultaneously utill the Apple logo appears.
If you're using iPhone 6S or earlier versions, long press the home button and power button simultaneously untill you see the Apple Logo.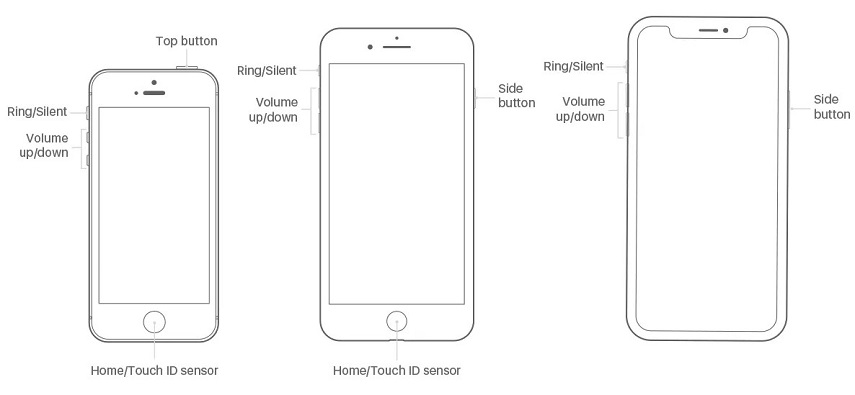 Well, considering that this method is not suitable for frequent use, you can move on to Method 3 to seek permanent solution.
Method 3. Reset Network Settings
Reset Network Settings can permanently solve some network problems caused by iOS version upgrade, such as the problems of poor cellular network connection or WiFi connection, and restore all your network settings. For example, the WiFi password that the iPhone has memorized before will be removed. Here's how to reset network Settings:
Step 1. Open Settings app and click General.
Step 2. Click Reset.

Step 3. Choose Reset Network Settings and confirm it.
Method 4. Check and Turn Off Do Not Disturb Feature
Think carefully about whether you've turned on the Do Not Disturb feature. Although it is designed to stop receiving any ringtones and notifications except the alarm clock, it may also interfere with the app performance. Here's how to turn it off:
Step 1. Go to Settings app.
Step 2. Scroll down to find Do Not Disturb and tap on it.

Step 3. Turn off the Do Not Disturb option.
Method 5. Upgrade iOS Version
Apple has recently released the iOS 16 beta, in which many issues that occurred in previous beta version has been resolved. Therefore, you can also give it a try and check whether it can solve your problem.
Go to Settings > General > Software Update and download the online upgrade package.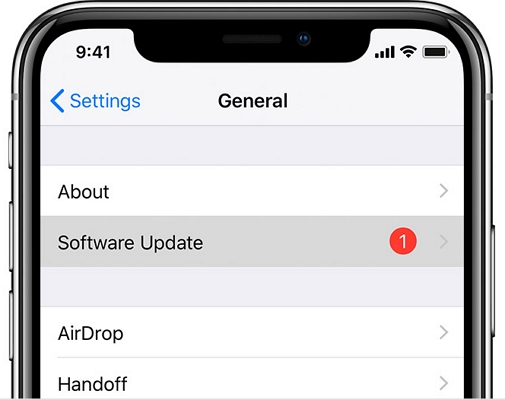 Method 6. Quick Fix to iOS 16 App Not Working
If all the above methods fail to solve app not working on your iPhone after upgrading to iOS 16, then you might need to seek professional help. Instead of spending a lot of money and effort to send it for offline maintenance, UltFone iOS System Repair can enable your to repair the issue by yourself easily with only 1 click and requires no background knowledge.
Here's how it works:
Step 1 Launch the software on your computer and connect your device to it. Click "Repair Operating System" to proceed.

       

Step 2 In the next interface, the software will automatically match the latest official iOS version for you. You can either download the package or import it from your computer.

       

Step 3 After downloading the firmware package, click Repair Now and wait for it to complete the repair

        
Only three steps, you can fix the problem at home with less time and cost. Just try it and it won't let you down.
Method 7. Downgrade to iOS 15
Upgrading to iOS 16 beta will bring you a lot of novel experience, however, if the malfunctioned app, like Safari, Camera, Twitter or Instagram, is seriously affecting your daily life, then it's recommended to downgrade to the stable iOS version. The good news is that by implementing Method 6, your system will automatically returned to the latest official iOS version and no data will be deleted and lost during this process.
The Bottom Line
To sum up, in this article, we've introduced various possible causes and methods in detail and recommended to you the ultimate tool for iOS 16 apps not working issue-UltFone iOS System Repair. Hope this article can help you and if you have any question or feel confused about the content, just let us know in the comment section.